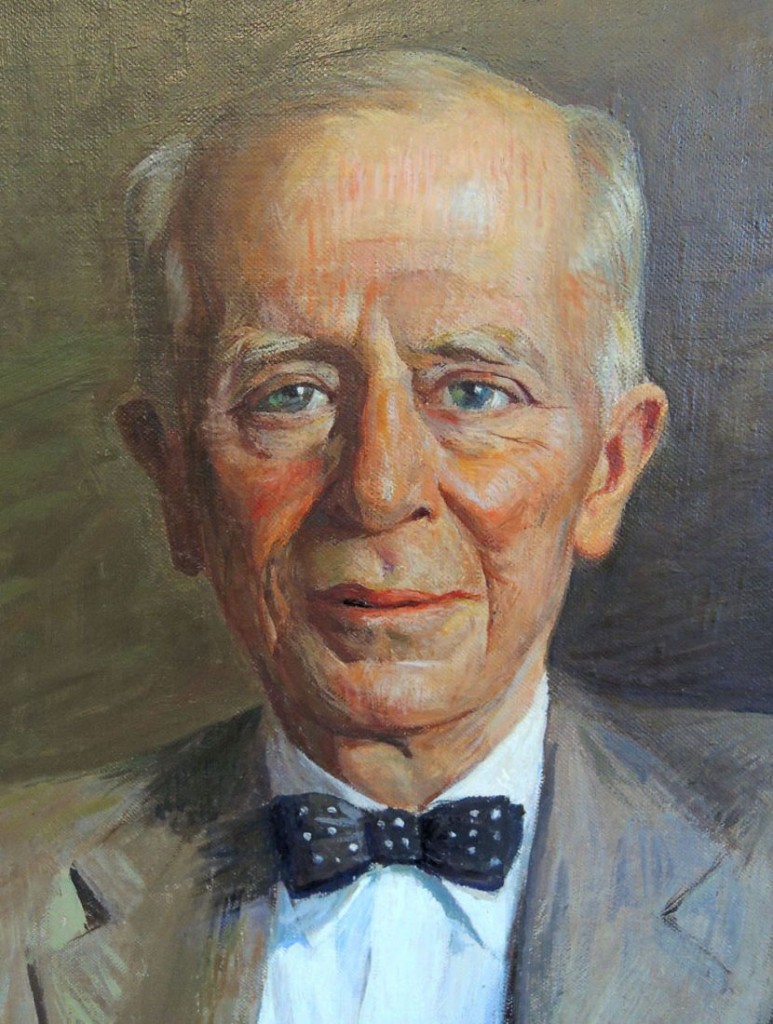 As we are preparing this portrait of former English professor Francis C. MacDonald to be hung on the 2nd floor, it is a good time to remember how well loved he was by his students. Here is a section from his obituary in the Princeton Alumni Weekly.
"By the death of Frances [sic] Charles MacDonald on March 26, 1952, Princeton lost one of her most devoted sons and the Faculty a teacher of exceptional gifts. He was born on Sept. 24, 1874, in Bangkok, where his father was at once a missionary and the representative of the United States at the Siamese court. At the age of ten he was brought to this country to prepare for college, but he never lost his command of the tongues he first learned and proved his mastery of it in middle life by using the language at least on one occasion when he delivered a public address in Siam."
After his graduation from Princeton in 1896 he held a position for a time in the University library; then, from 1902 to 1905 he was an instructor of English in Lake Forest College. President Wilson recognized his outstanding merits by recalling him to Princeton in the latter year as one of the original preceptors, and he continued to serve on the Faculty until 1936 when he retired because of ill health. From 1917 until 1929 he was on leave in Japan as assistant to his classmate Ambassador Morris and with him took an important part on the momentous negotiations in Siberia which followed the First World War
Following his return to this country he was in 1921 made an Associate Professor of English and had much to do in shaping the work of his department, notably by advocating and arranging opportunities for serious practice in writing. He had a phenomenal capacity to inspire students to read the best literature and to write up to their highest abilities. Countless men look back upon him as the professor who gave them most. He himself published in 1919 a novel of considerable distinction entitled Sorcery and in 1922 a volume of verse Devices and Desires, of which the poet La Gallienne said in a review: "It is long since I read a book so full of the avid spirit of youth," that spirit never failed him. Those who knew him from his early days spoke constantly of his infections gaiety and ready wit. . . .
The books he cherished and taught them to enjoy he left to the university and it is singularly appropriate that the poetry room in the new library given by one of his many admiring students should henceforth bear his name." –"Memorials: Francis Charles MacDonald, class of 1896,"
Princeton Alumni Weekly May 30, 1952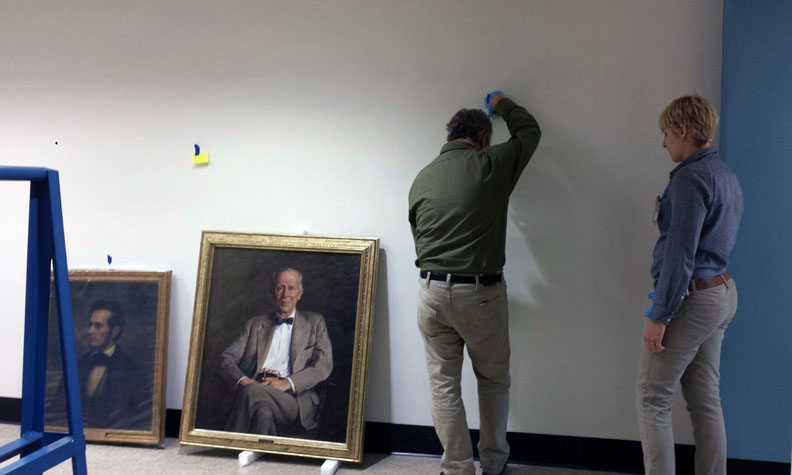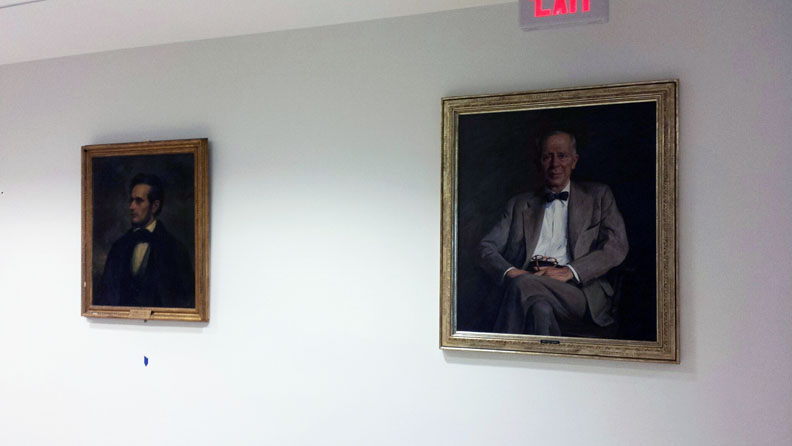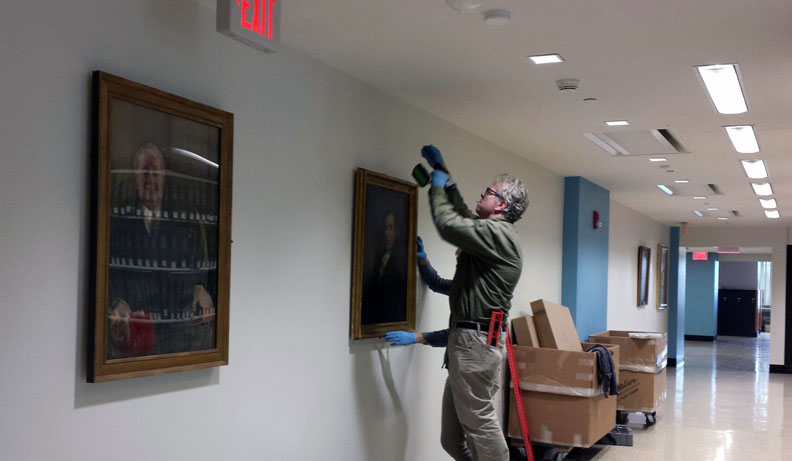 Visit Prof. MacDonald on the 2nd floor along with William Seymour (1855-1933), Arnold Henry Guyot (1807-1884); and Mathew Carey (1760-1839).