Here are some images we did not choose for this year's holiday card.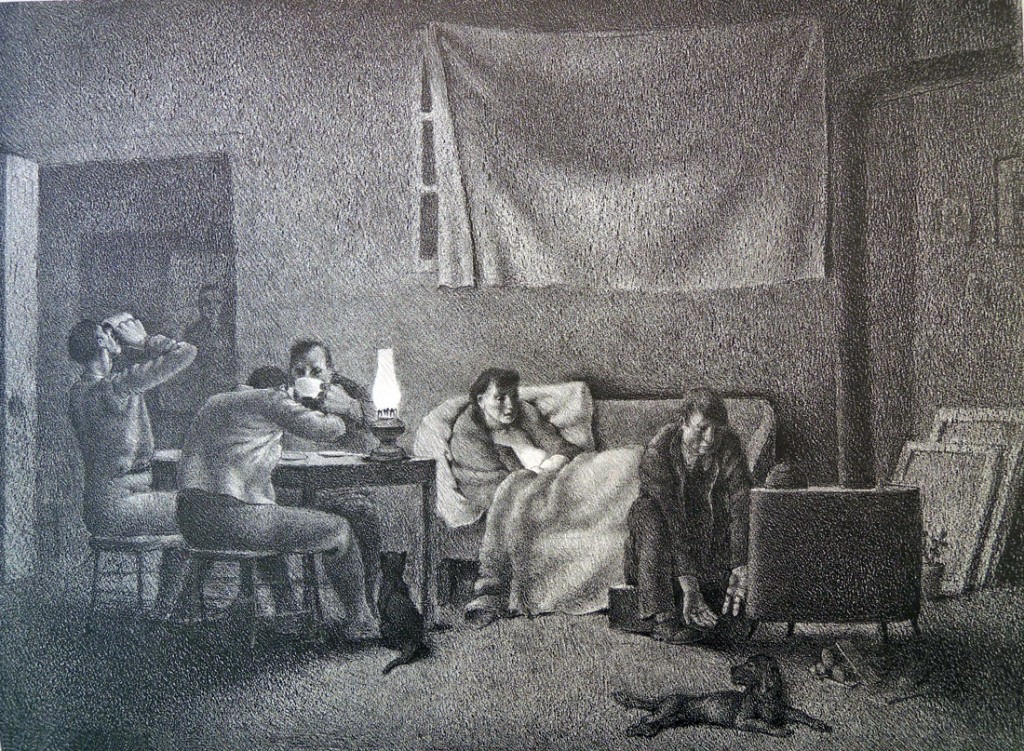 John McClellan (1908-1986), Woodstock Christmas, 1936. Lithograph. Graphic Arts Collection GA 2008.00466.
The artists pictured here are John McClellan (back turned to viewer), Emil Ganso (1895-1941), Eugene Speicher (1883-1962), Russell Lee (1903-1986) next to stove, and Doris Lee (1905-1983) on sofa, nursing an infant. From 1906 until 1922, and again after the end of World War II, the Art Students League in New York City operated a summer school of painting at Woodstock, New York. Many artists split their time between Manhattan and Woodstock. Some, like McClellan, made it their permanent home.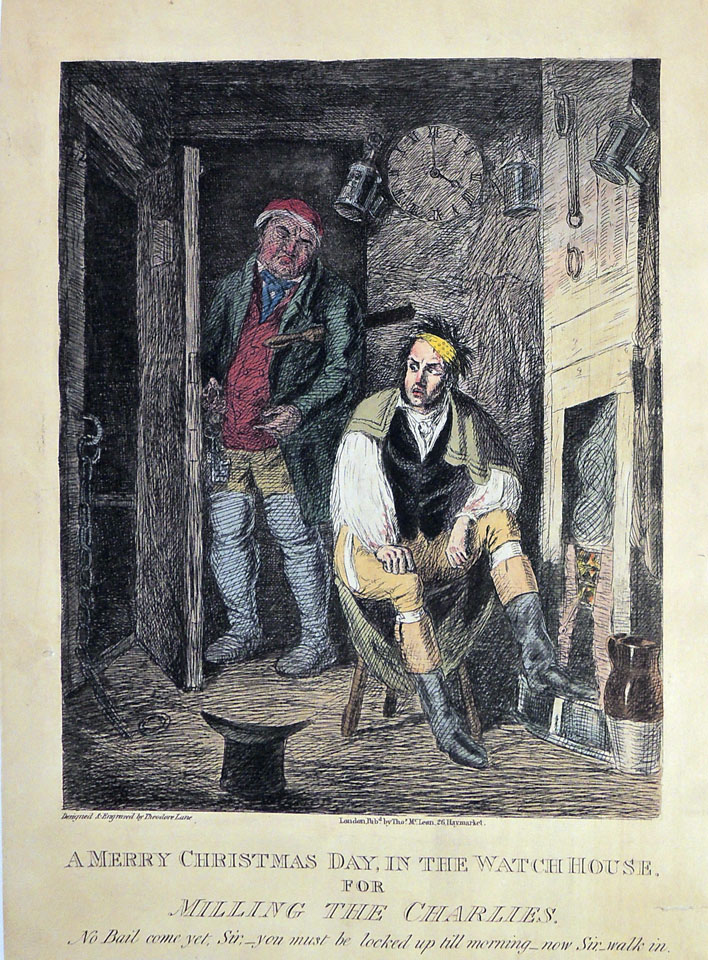 Theodore Lane (1800-1828), A Merry Christmas Day, in the Watch House, for Milling the Charlies [beating up a policeman], no date [ca. 1828]. Etching with hand coloring. Graphic Arts Collection GA 2011.00952.
Note from Legal aid: "If you're in the watch-house and the police won't give you bail, you have to be taken to court at the earliest possible time. If when you go to court you apply for bail but the court doesn't give you bail, you'll go back to jail (first back to the watch-house, and then to a remand centre) until your next court date. You usually won't stay in the watch-house for more than a few days (but you may stay in a remand centre for much longer)." For the real story of this print, see: https://theprintshopwindow.wordpress.com/2015/11/17/thomas-mcleans-secret-shame/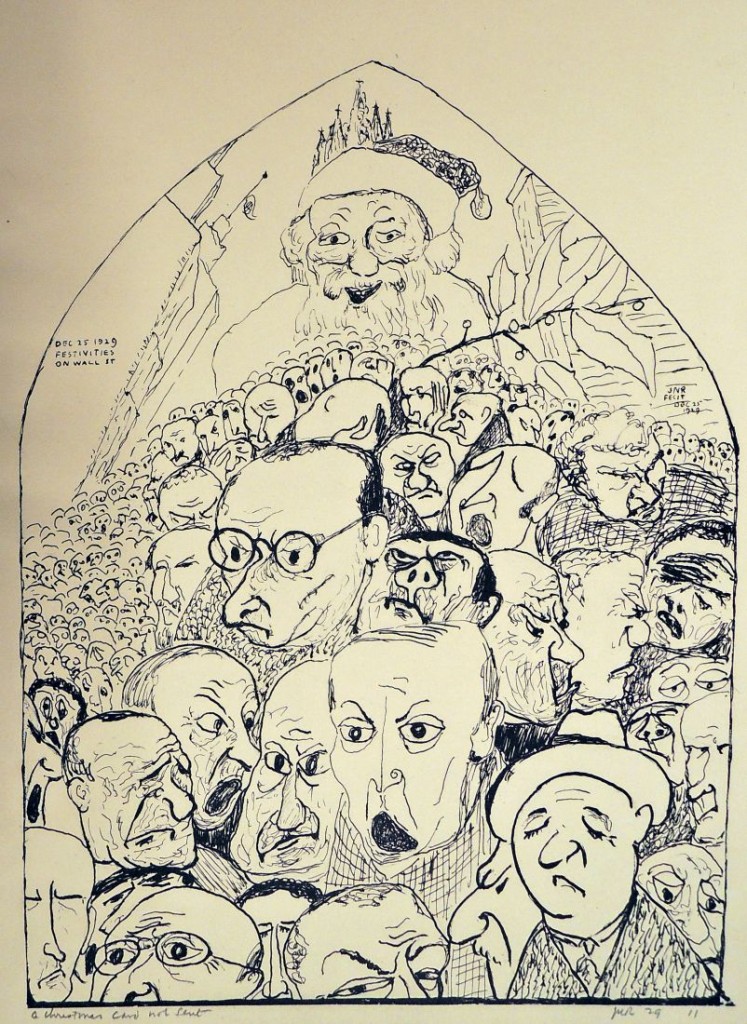 James N. Rosenberg (1874-1970), A Christmas Card Not Sent, 1929. Lithograph. Graphic Arts Collection GA 2007.02401.
In the upper left side of the print is the inscription, "Dec. 25 1929, Festivities on Wall St." It reminds us that the American Stock Market crashed in the fall of 1929 and few celebrations were held the following holiday season.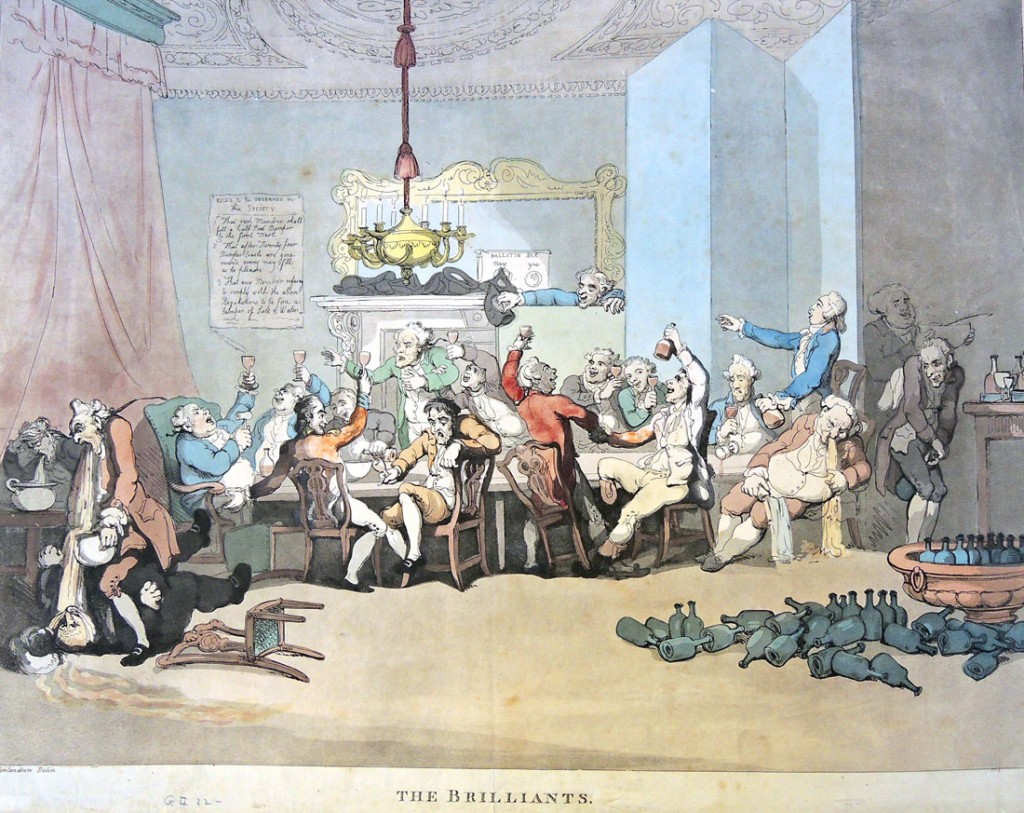 Thomas Rowlandson (1756 or 1757- 1827), The Brilliants, 1801. Hand colored etching. Graphic Arts Collection GA 2014.00777. Gift of Dickson Q. Brown, Class of 1895.