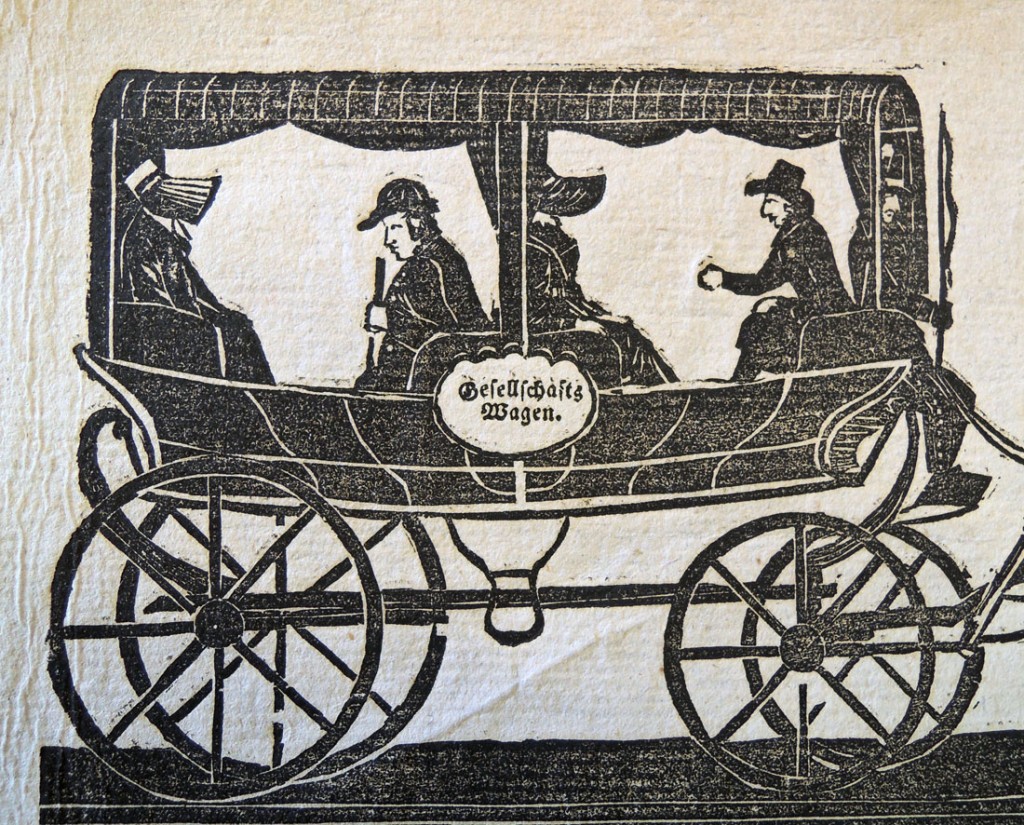 The Czech Republic has a number of mineral and thermal springs. Over the years, curative spas and luxury resorts have been built around this area, hosting many famous visitors (I'm told), including Goethe, Beethoven, and Peter the Great. The most eminent are in the West Bohemian spa triangle including two of the largest: Karlovy Vary (Carlsbad) in valley of the River Teplá and Mariánské Lázně (Marienbad), not far from Prague.
In 1830, Gottlieb Unger and Christoph Schäck purchased a carriage, which they called "the company wagon" or Gesellschaftswagen. These entrepreneurs established a bus route between the spa towns of Carlsbad and Marienbad, approximately 32.15 km or 19.98 miles. The estimated driving time given today on google maps is 43 minutes.
This unrecorded broadside advertises their luxury wagon service in a covered but open-side, horse-drawn carriage, which seated eight passengers comfortably. The broadside goes on to offer another smaller carriage for the exclusive use of four people and other options for personal transport throughout the summer months. Longer trips to Leipzig, Dresden or Prague could be arranged.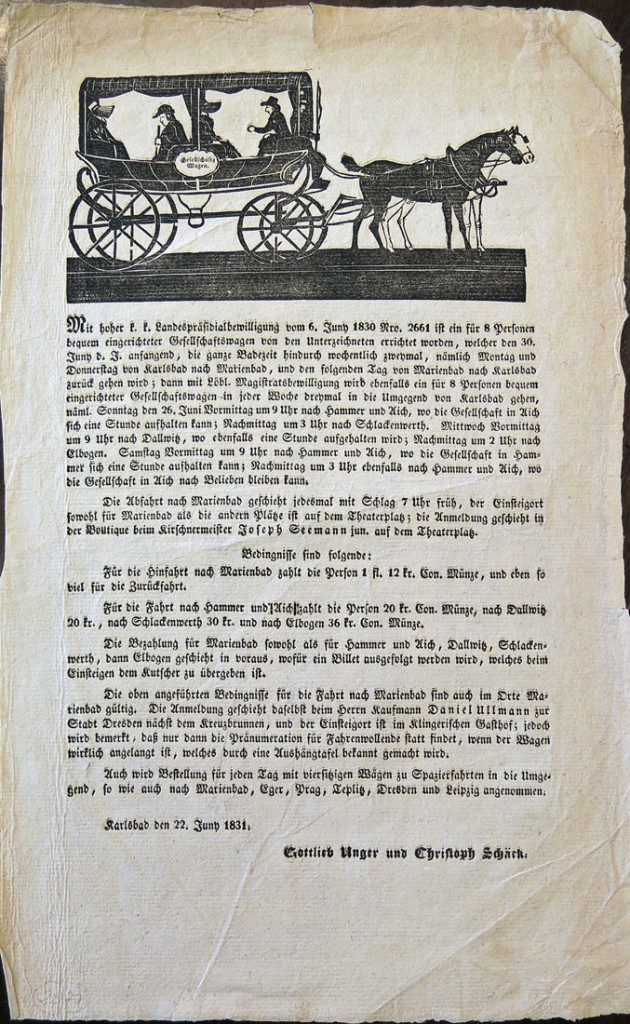 Gesellschaftswagen broadside ([Carlsbad], 1831). 383 x 233 mm, Graphic Arts collection GAX 2015- in process.