The genesis of the project Unspecific Object was an open call for objects, which artist Barbara Madsen placed on social media networks and posted at www.unspecificobject.tumblr.com. People were encouraged to submit images of objects they consume past and present. They could be banal, meaningful or significant objects, stored, ignored, or hoarded.
The winners were juried by Jared Ash, Assistant Museum Librarian at the Metropolitan Museum of Art and Arezzoo Moseni, Senior Art Librarian at the New York Public Library. The physical objects were sent through snail mail to Madsen, who built the spaces for the objects, photographed them, and generated photogravures for the book. The Venezuelan poet, Ely Rosa Zamora created her interpretation of the images in verse.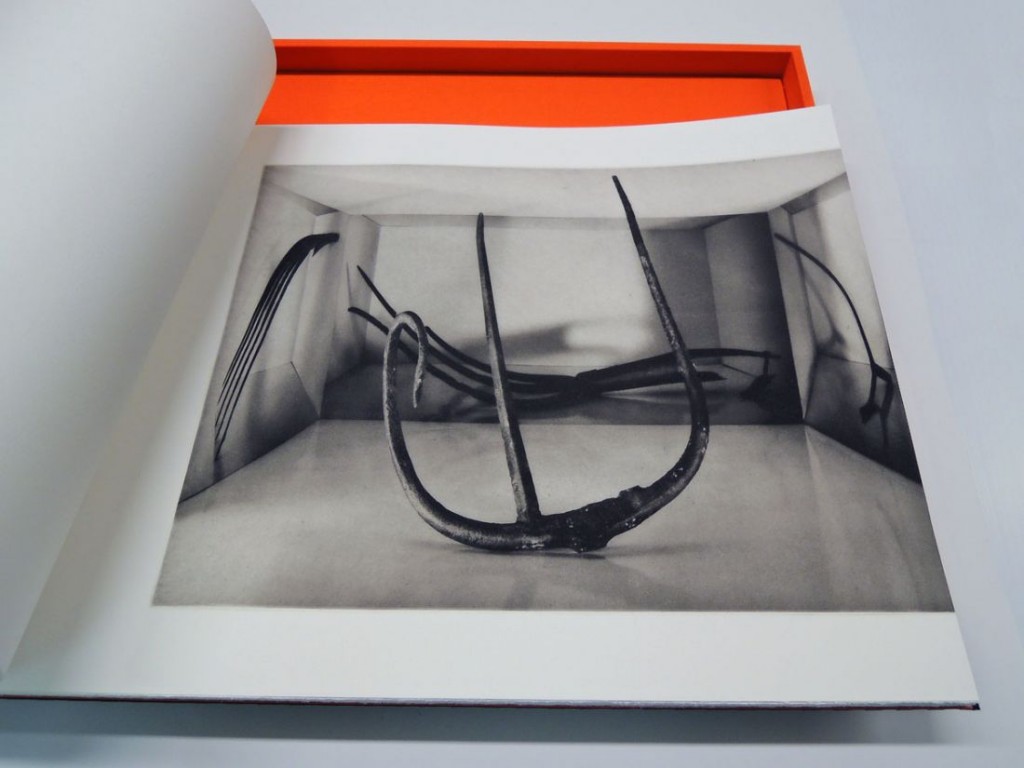 An interview with the artist discussing the project can be found here: http://www.artcritical.com/2015/06/13/eric-sutphin-madsen-moseni/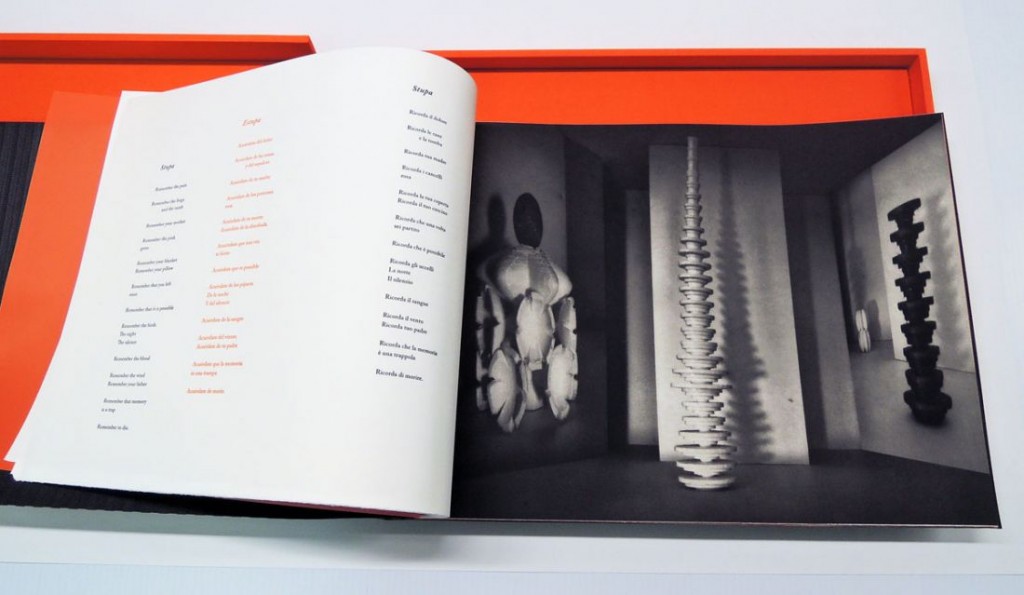 Each book includes 14 photogravures by Madsen and letterpress poetry by Zamora, both printed by the artist and published by Choir Alley Press, New Jersey, in an edition of 15. The Graphic Arts Collection is fortunately to have acquired copy 6.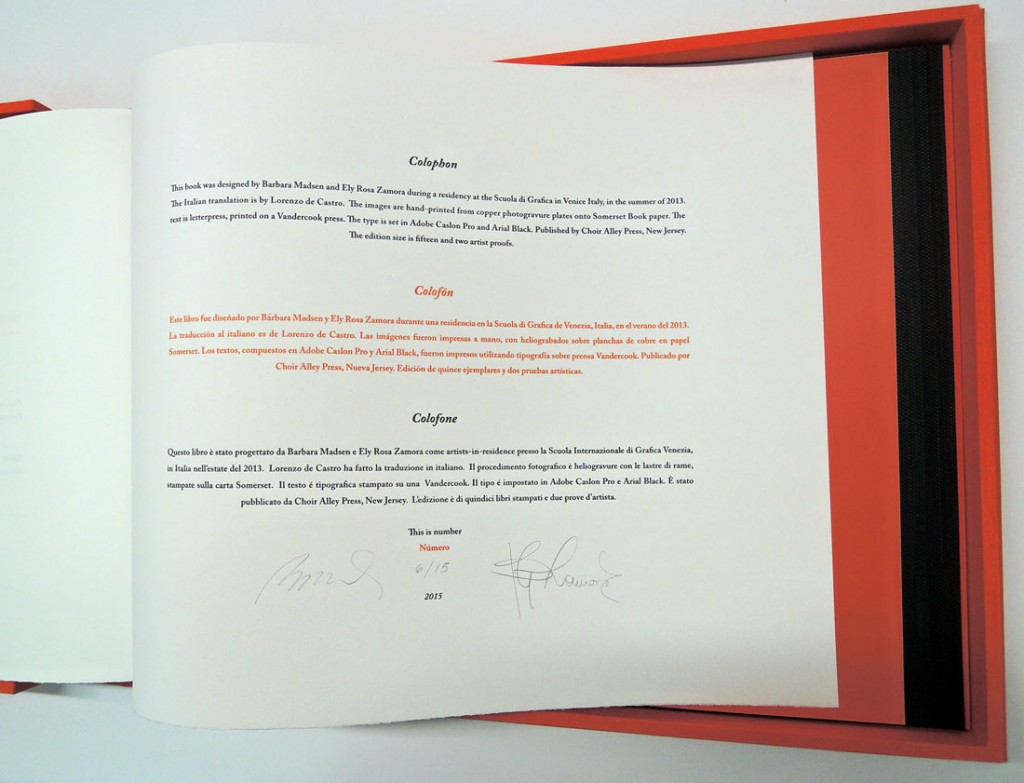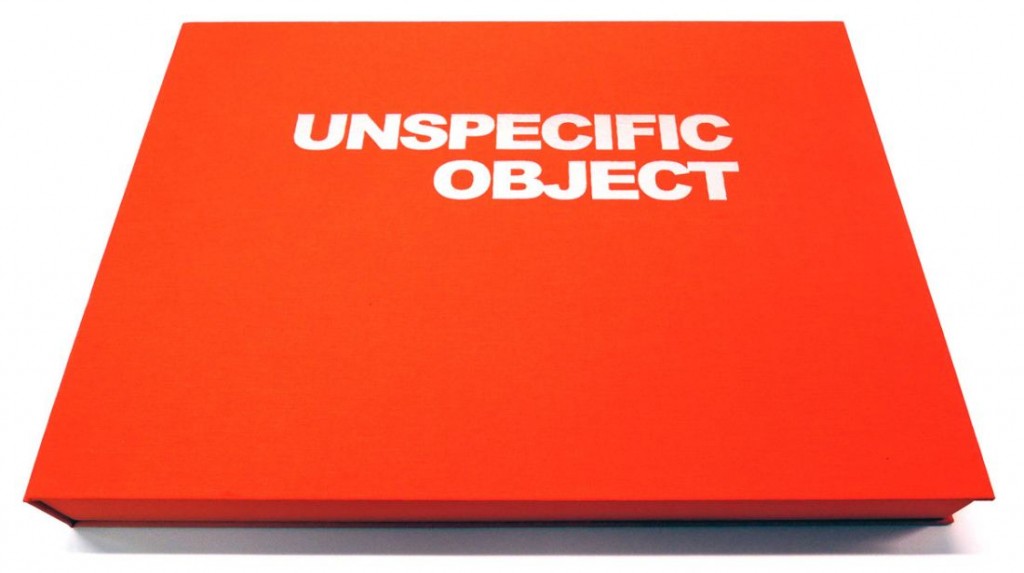 Barbara Madsen and Ely Rosa Zamora, Unspecific Object (New Jersey: Choir Alley Press, 2015). Letterpress and photogravures. Copy 6 of 15. Graphic Arts Collection GAX 2015- in process