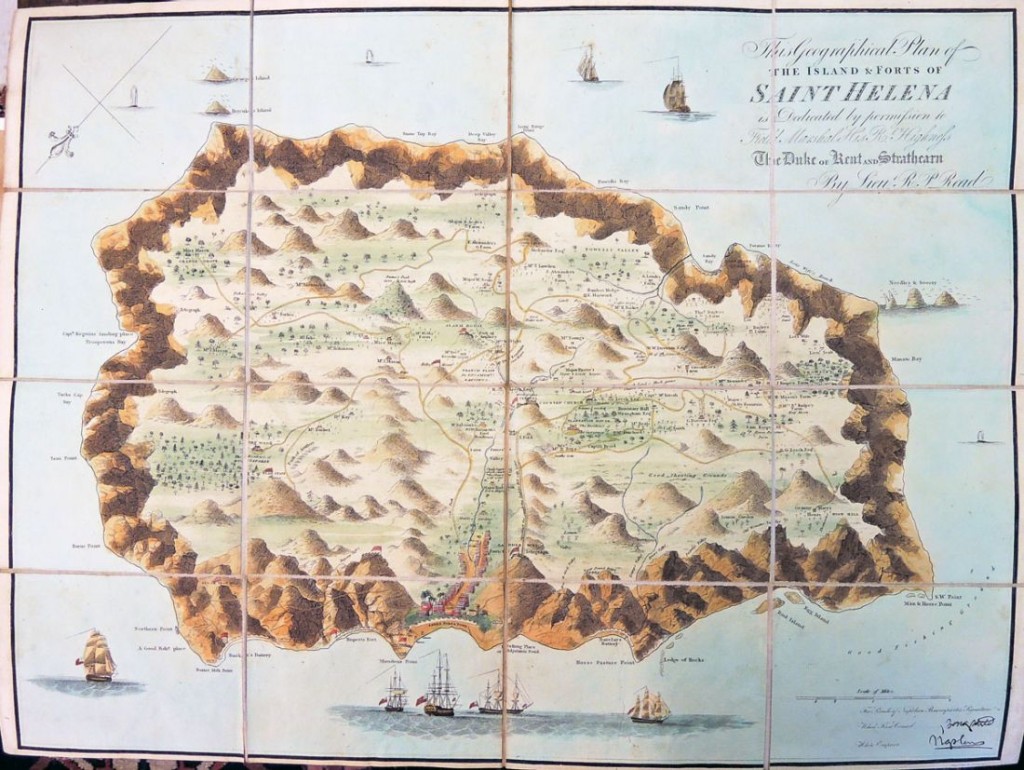 In 1815, Napoleon I, Emperor of France (1769-1821) was forced to abdicate his throne but instead of returning to Elba, where he spent time the previous year, the British government chose to send him to the island of St. Helena in the southern Atlantic.
On October 15, 1815, Napoleon and a few followers landed at the harbor of St. Helena. After a short stay at the house of a wealthy English merchant, they moved to Longwood, originally built for the lieutenant governor. This is where he remained until his death in 1821.
A British map was drawn and engraved to show where the Emperor had been sent. Historians have attributed this map to Robert Read, who between 1811 and 1825 rose from Ensign to Lieutenant and may have been on the ship that delivered Napoleon to the island. A copy was recently acquired by the Graphic Arts Collection in the original slipcase with an image of Napoleon on one side.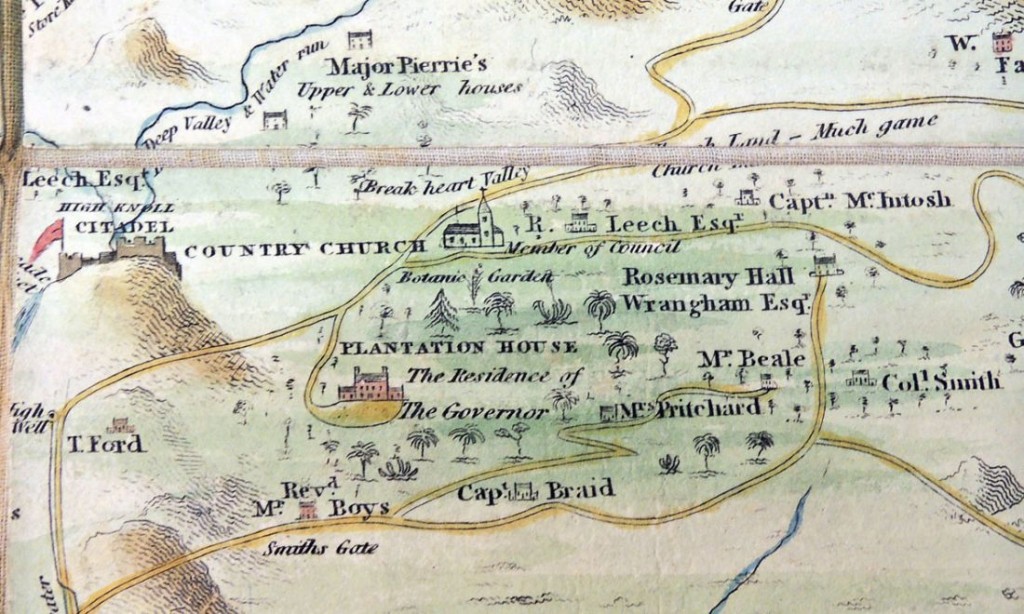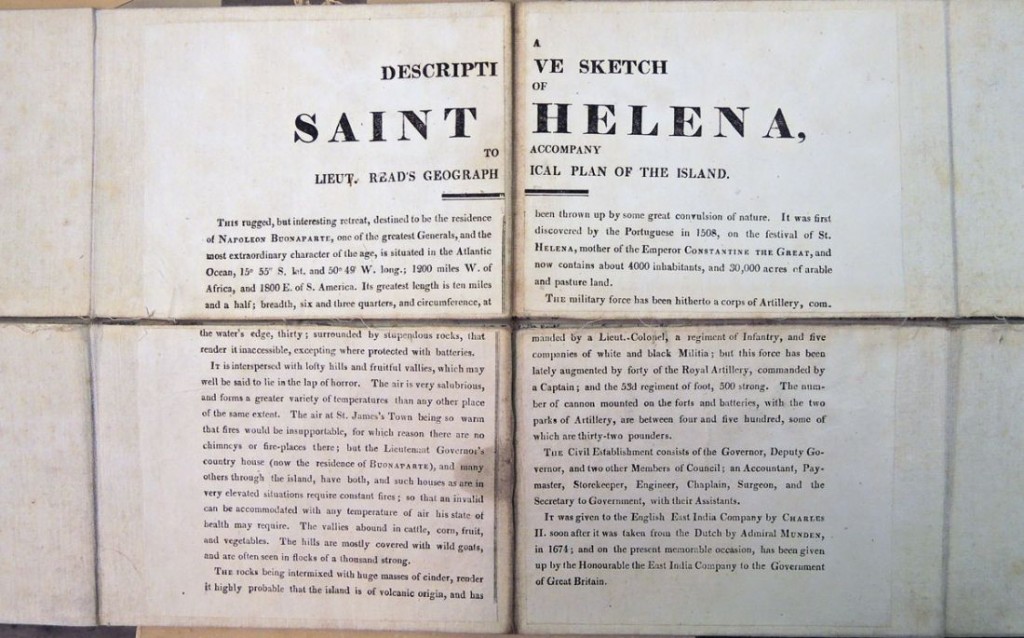 For a contemporary description of a trip to St. Helena, see: http://www.nytimes.com/2012/04/01/travel/st-helena-cursed-rock-of-napoleons-exile.html?_r=0