Thanks to the generosity of the Friends of the Princeton University Library, the Graphic Arts Collection has acquired one of the most beautiful Baroque books ever printed. We are sincerely grateful for the continuing support of the Friends and hope all readers consider joining this wonderful organization.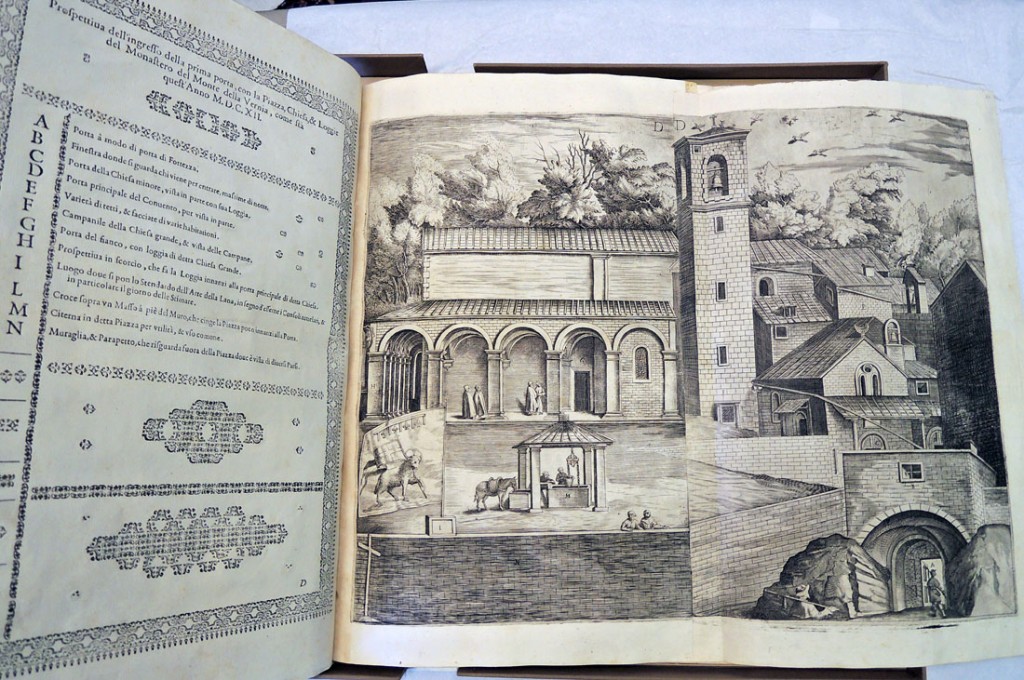 In 1608, Lino Moroni, a member of the Observant Franciscans, was invited to produce a book on Mount Alvernia, the sacred retreat of St. Francis of Assisi and the site where, in 1224, he was believed to have received the stigmata. Together with the Veronese painter Jacopo Ligozzi, Moroni traveled to the Tuscan Appenines and the result is a remarkable travelogue entitled Descrizione del Sacro Monte della Vernia (1612).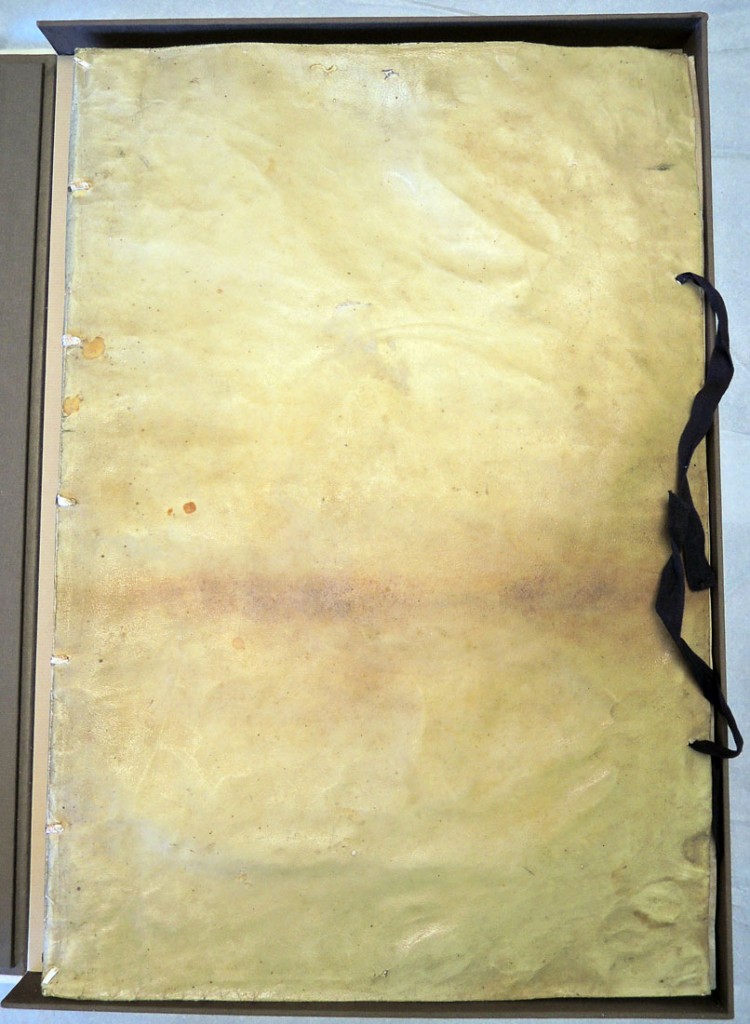 Bound in vellum with "Monte di Vernia" inked on the spine, the book contains twenty-six prints with letterpress descriptions accompanying the individual plates. Seven of Ligozzi's drawings were engraved by another local artist, Raphael Sciaminossi (signed with his monogram); a portrait frontispiece was engraved by Domenico Falcini of Siena; and the other plates were engraved by a yet unidentified artist, possibly Ligozzi himself.
Moroni wrote a dedication, an address to the reader, and keys for the plates, set within elaborate borders of typographical elements.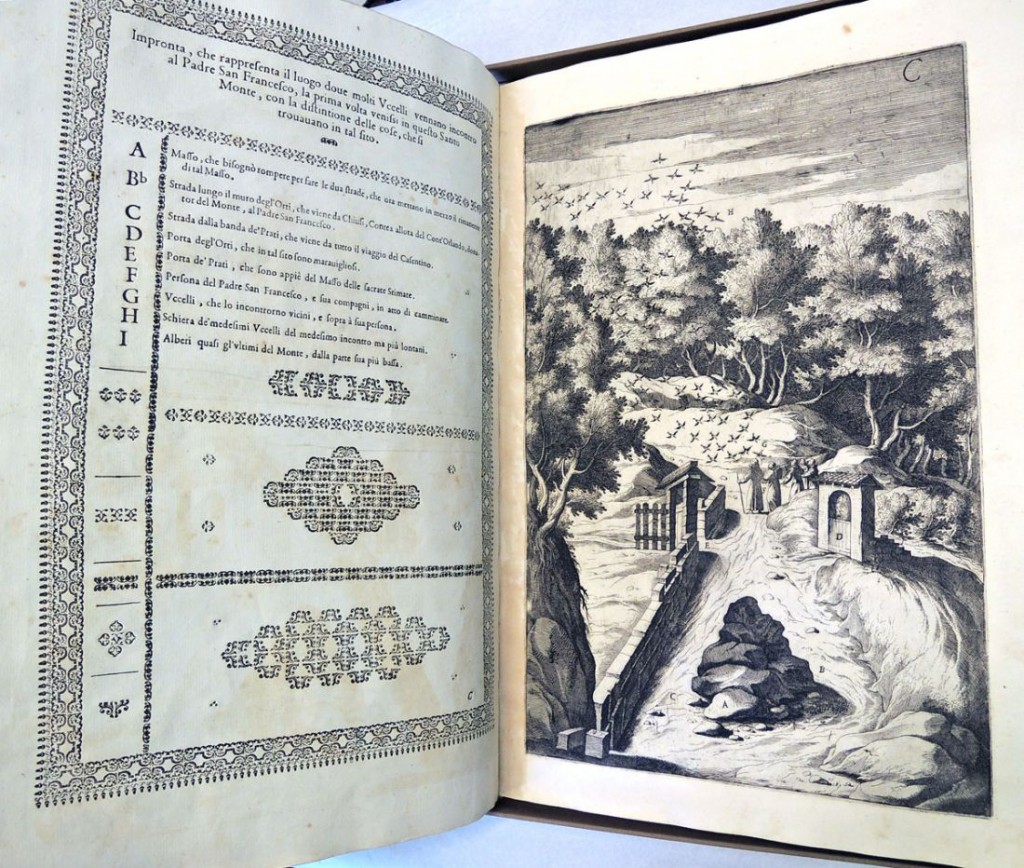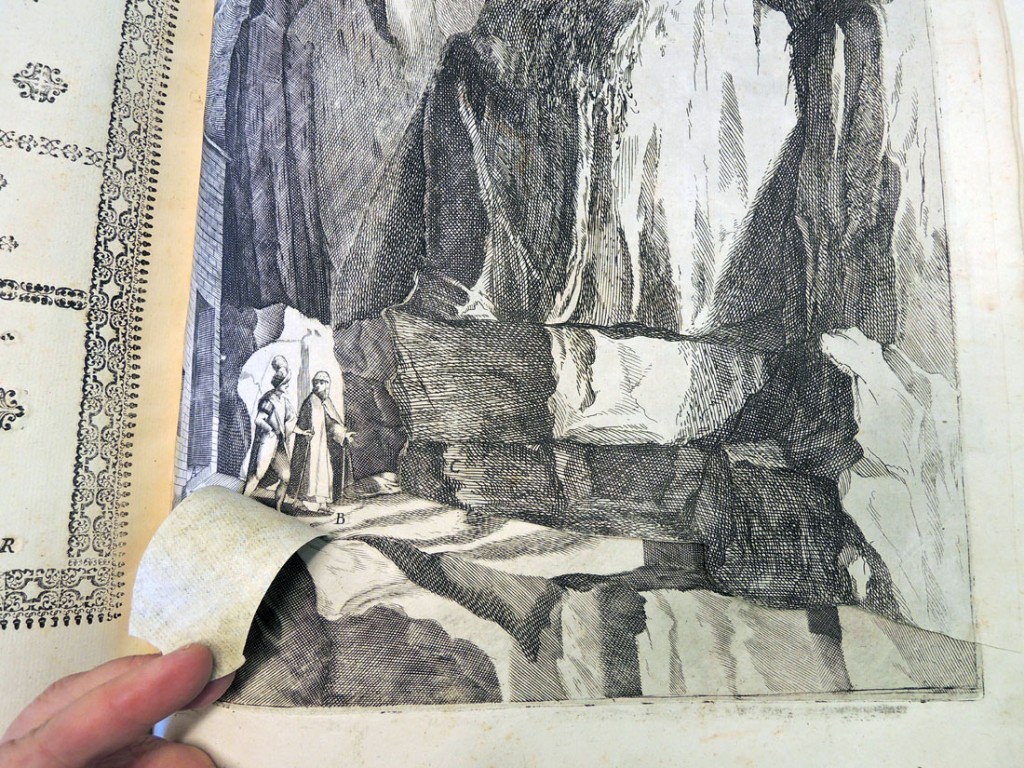 Descrizione is memorable not only for the extravagance of the dizzying vistas it records but also for the movable engraved overlays attached to four of the plates, permitting the reader to "see inside" several of the views. Given the tendency for these little slips to become dislodged, it is rare to obtain a volume, like ours, with them all in place.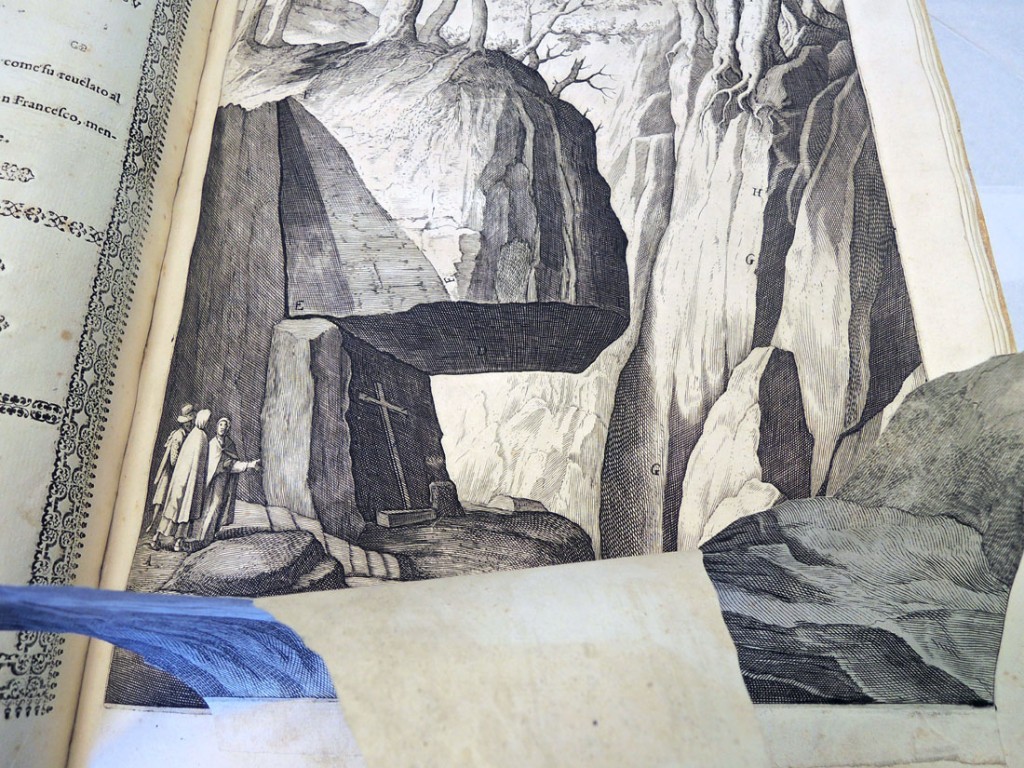 Marquand Art Librarian Sandra Brooke points out that this is one of the Cicognara books. The Digital Cicognara Library is a collaborative effort to recreate in digital form the famous art historical library of Count Leopoldo Cicognara (1767-1834). Princeton University Library has joined this international effort and is currently scheduled to capture over 1800 books cited in the famous 1821 Cicognara Library catalog, pulling from both Marquand library and Rare Books and Special Collections in Firestone library. The acquisition of Moroni's Descrizione adds to the success of that project and will assist historians around the world.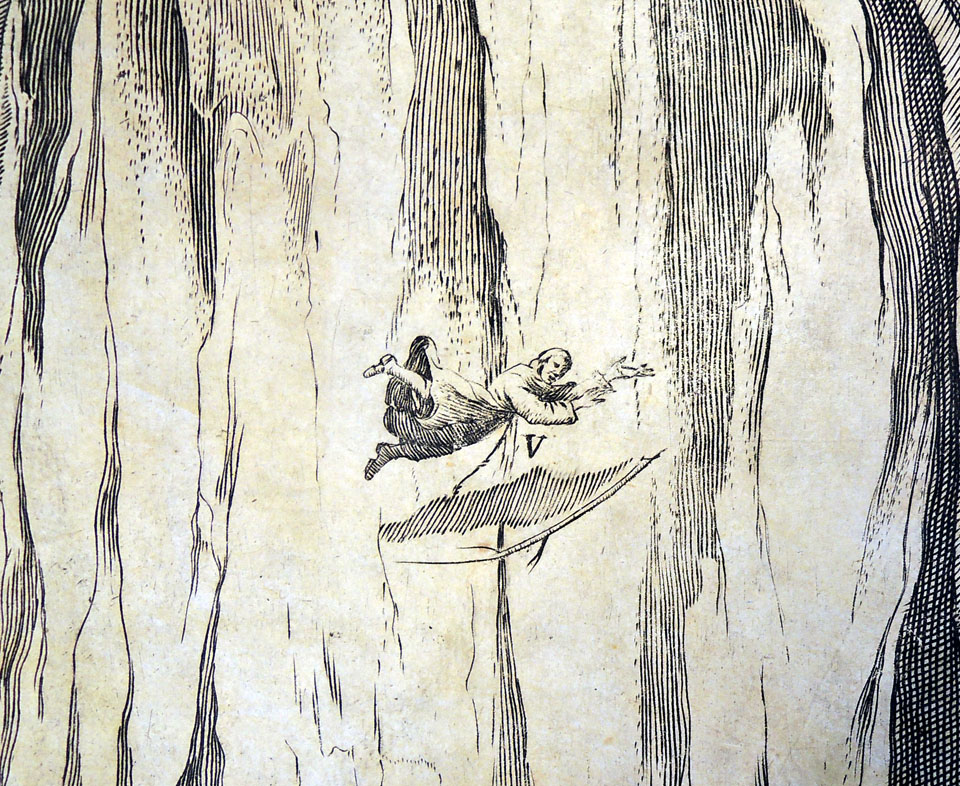 This copy has the small embossed stamp of the Italian publisher and bibliophile Giannalisa Feltrinelli (1926-1972) on the front endpaper, indicating that it was, at one time, part of the famous Feltrinelli Library.