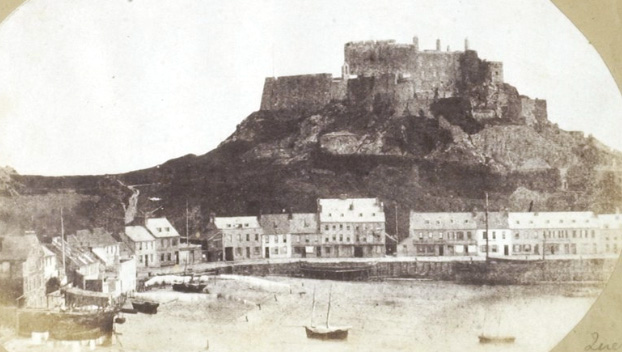 On leaf 54 of the 19th-century photography album compiled by Richard Willats and held at Princeton University is a very early calotype of a seaside town with a castle in the background. That structure has now been identified by Mike Sunier as Mont Orgueil Castle, Jersey.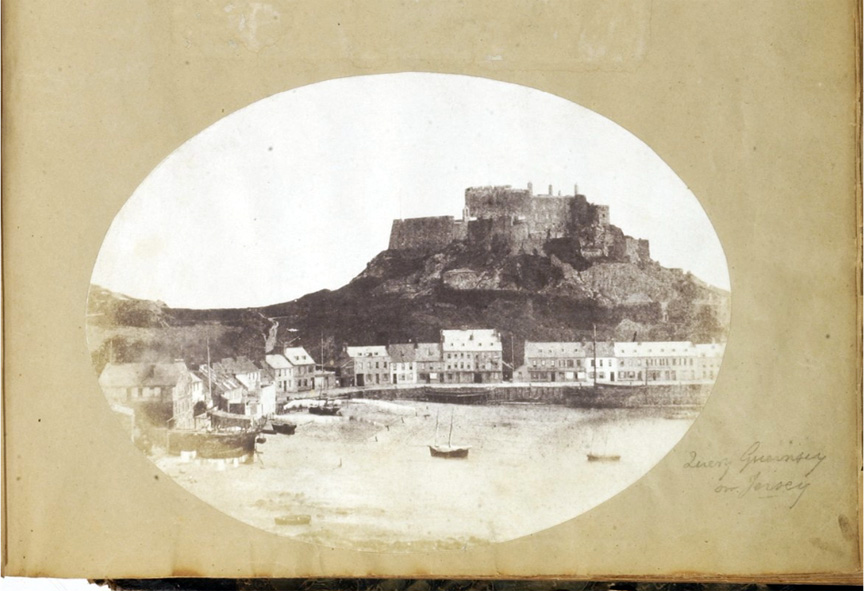 For the last few years, Mr. Sunier has been researching and writing historical articles for the local Jersey newspaper, the Jersey Evening Post. A new piece is expected soon concerning the Willats album, its many portraits of Jersey residents, and the views it offers of local landmarks. Up until now, we were transcribing the handwritten note in the album as "Query Jersey/or Guernsey." Thanks to Mr. Sunier's good work, we can now correct that.
If you would like to see more of the Willats album, click on the permanent Link: http://arks.princeton.edu/ark:/88435/k930bx11x. The castle is found on leaf 54.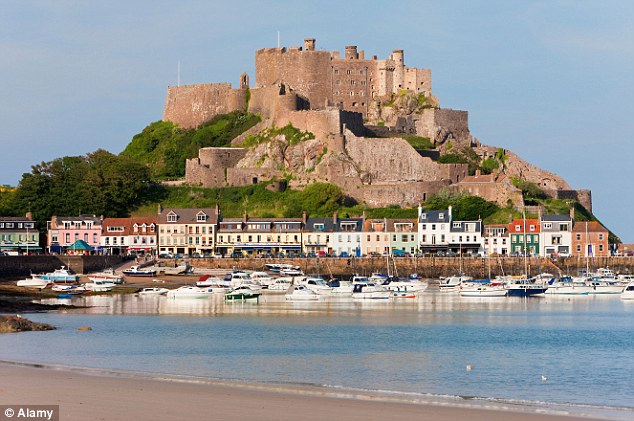 The London Dailymail posted a similar photograph, so we can compare the Mont Orgueil Castle and Grouville Bay of today with the view from the 1840s. To read more: http://www.dailymail.co.uk/travel/article-2324807/The-real-Jersey-shore-Gourmet-grub-wonderful-walks-Channel-Island-haven.html#ixzz3wOmWArHs