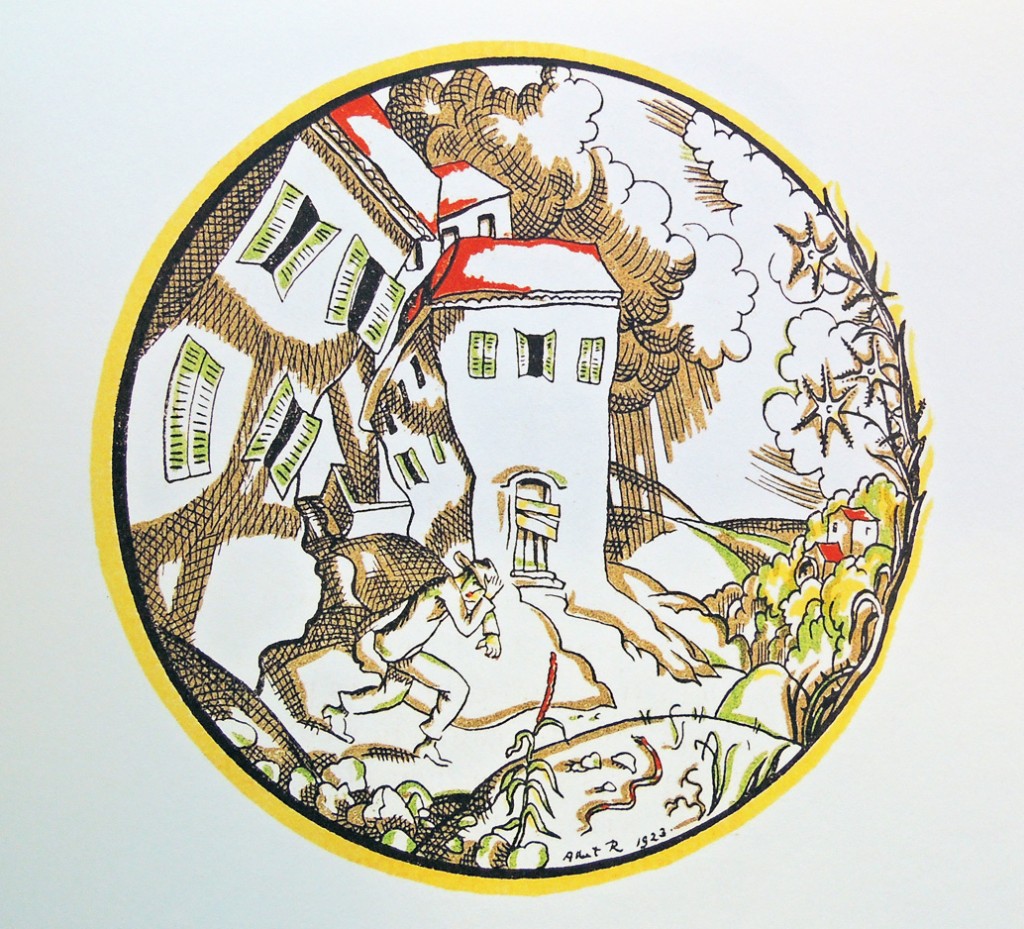 Ian Rogerson, Pen, Paper & a Box of Paints: Albert Rutherston, Illustrator and Designer for the Stage (Upper Denby: Fleece Press, 2015). Graphic Arts Collection GA2015- in process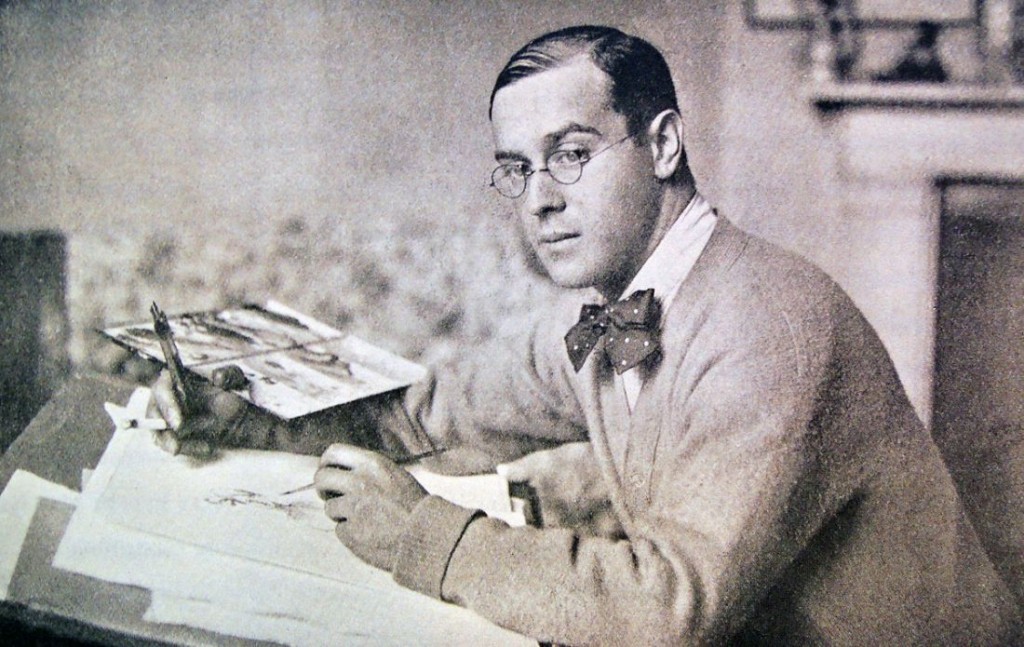 "Ninety years after the first and only book on Albert Rutherston was published," notes the book's colophon, "you now hold one of the 250 copies of this new study."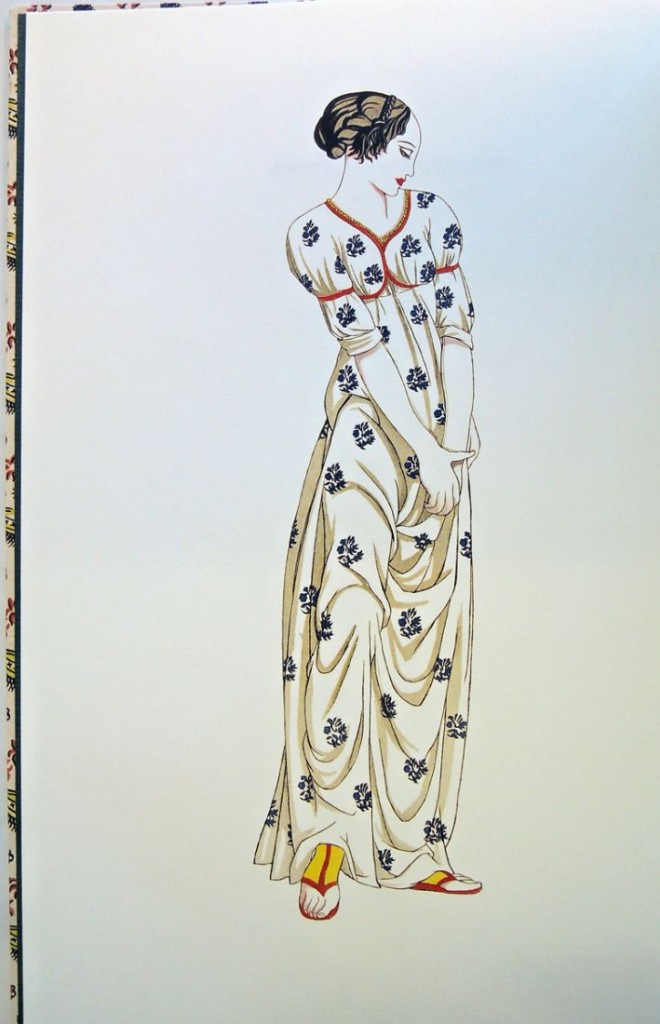 The Graphic Arts collection recently acquired one of the 250 copies of a new study of the pochoir printed designs by British artist Albert Rutherston, published by Fleece Press.
The prospectus notes, "Albert Rutherston is well known as a distinctive book illustrator whose work benefited from the pochoir process employed by the Curwen Press. He illustrated many books and for a short period before the First World War had a profound influence on theatre and stage costume design, though he chose not to pursue this. There has been no book on his work until now."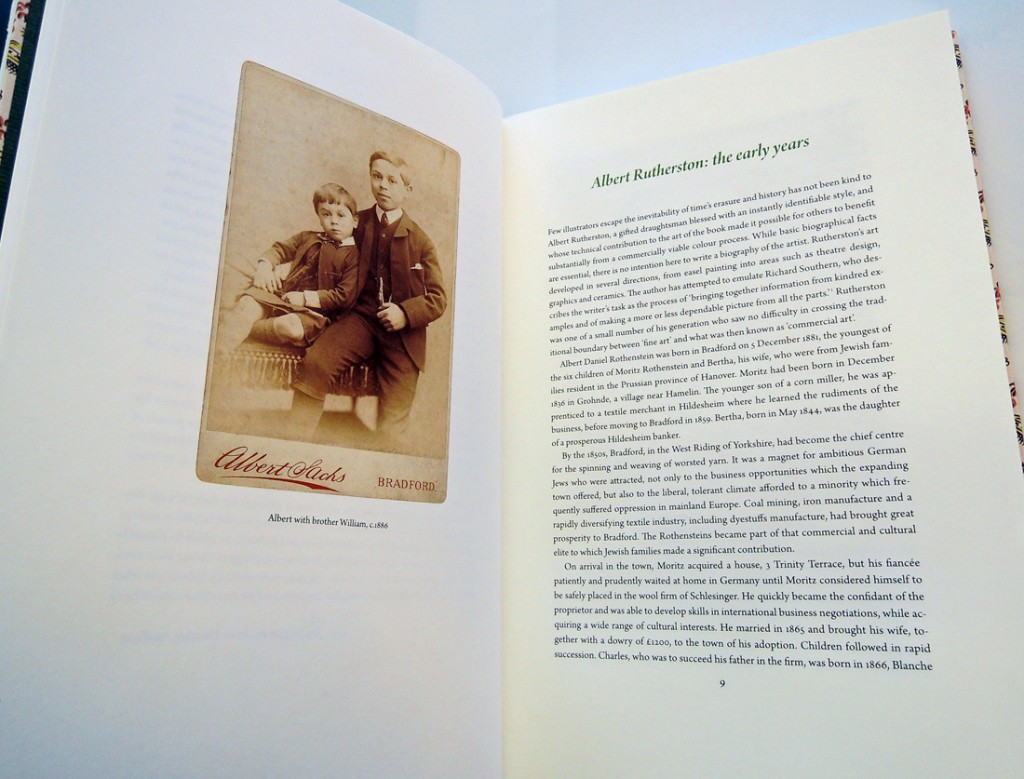 Albert Rutherston was a figure and landscape painter, book illustrator, and designer of posters and stage sets. He studied at the Slade School from 1898 until 1902 and was a member of the New English Art Club from 1905. Rutherston was Ruskin Master of Drawing at Oxford from 1929 to 1948. –(note from the National Portrait Gallery, London)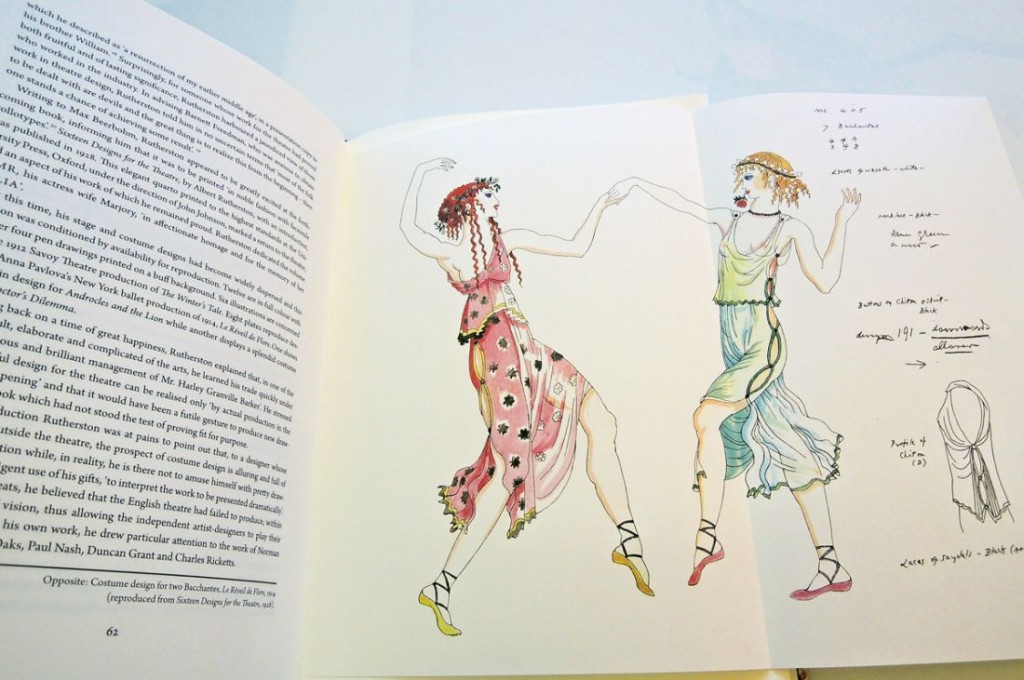 Princeton University Library holds 29 books illustrated by Rutherston, beginning with Ronald Firbank (1886-1926), Inclinations (London: G. Richards, 1916). Rare Books (Ex) PR6011.I7 xI5 1916.
See also: Alan Powers, Art and print: the Curwen story (London: Tate, 2008). Marquand Library (SA) NE628.4 .P69 2008
David McKitterick, Wallpapers by Edward Bawden printed at the Curwen Press (Andoversford, Gloucestershire: Whittington Press, 1989). Graphic Arts Collection (GAX) Oversize 2014-0025F