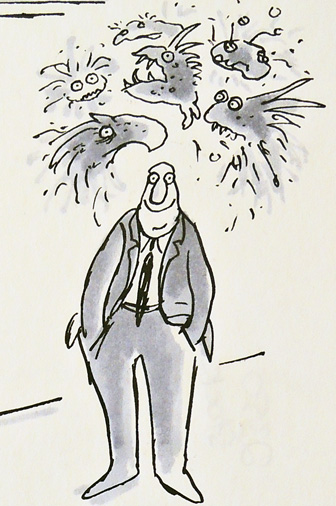 The work of cartoonist Henry Martin, Class of 1948, will be on display at Pennswood Village in Newtown, PA, beginning this Sunday, 10 January 2016. Titled "Through the Years at The Inquirer: An Extensive Collection of Cartoons by Hank Martin," the show features work that Martin published at the Philadelphia Inquirer. There will be an  opening reception in Pennswood's Passmore Lounge from 3:00 to 5:00 pm. Refreshments will be served
Martin's cartoon posted above and below with the caption, "That's Harry Phillipston and his wild imaginings," was published in Punch on 25 August 1982.
"Work Outstanding among the Tiger's features is the art-work. Bernie Peyton, Bill Brown and Henry Martin are three excellent cartoonists who can transplant ideas from brain to paper with considerable finesse. Their composite work outranks that of any of their predecessors, with the possible exception of Henry Toll, originator of the little sloe-eyed Princeton tiger, and A. M. Barbieri, both of whom toiled on the magazine in the past decade."–Daily Princetonian, 71, no. 156, 20 November 1947
The Pennswood Art Gallery is located in Pennswood Village, a continuing care retirement community, at 1382 Newtown-Langhorne Road, Newtown PA. All are welcome.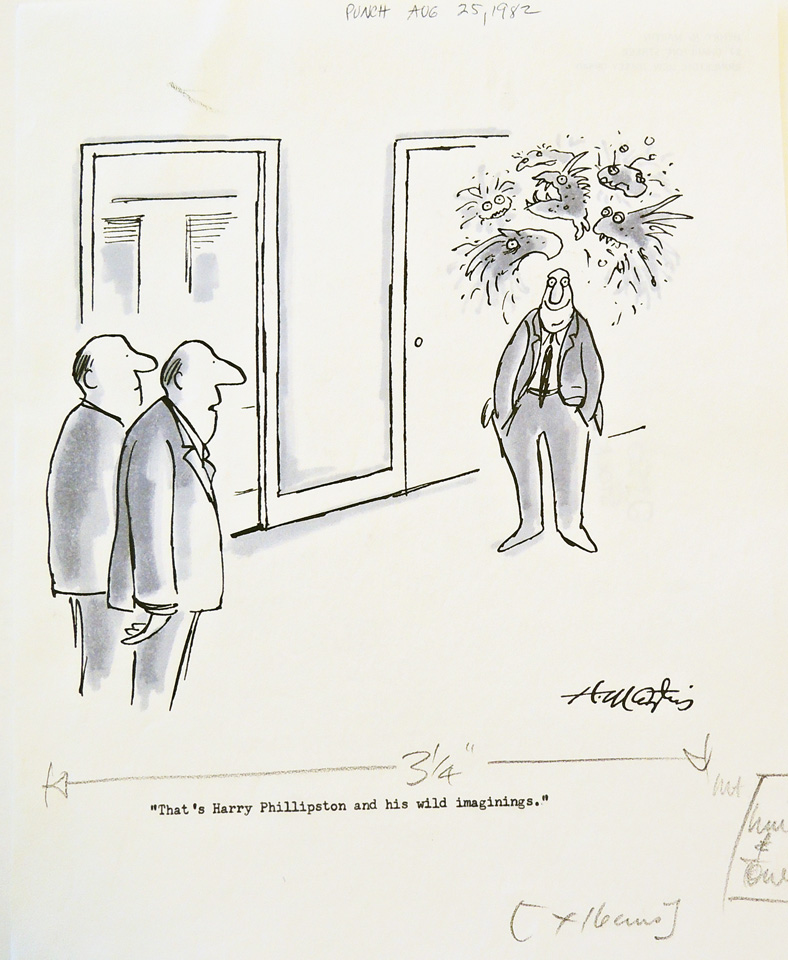 Henry Martin, Class of 1948, "That's Harry Phillipston and his wild imaginings," 1982. Pen and ink on paper. Published in Punch on 25 August 1982. Graphic Arts collection