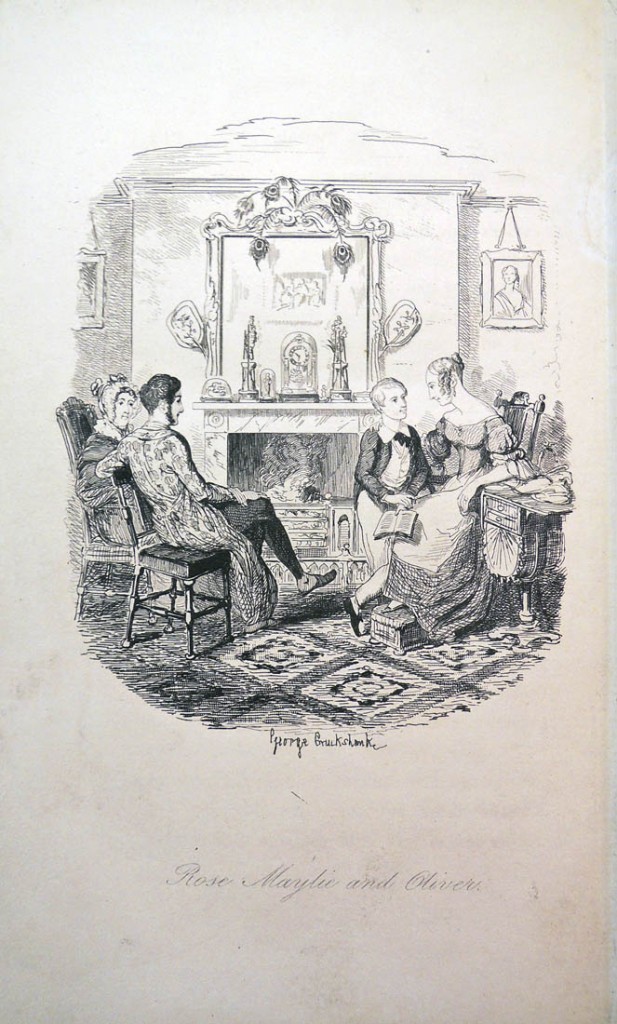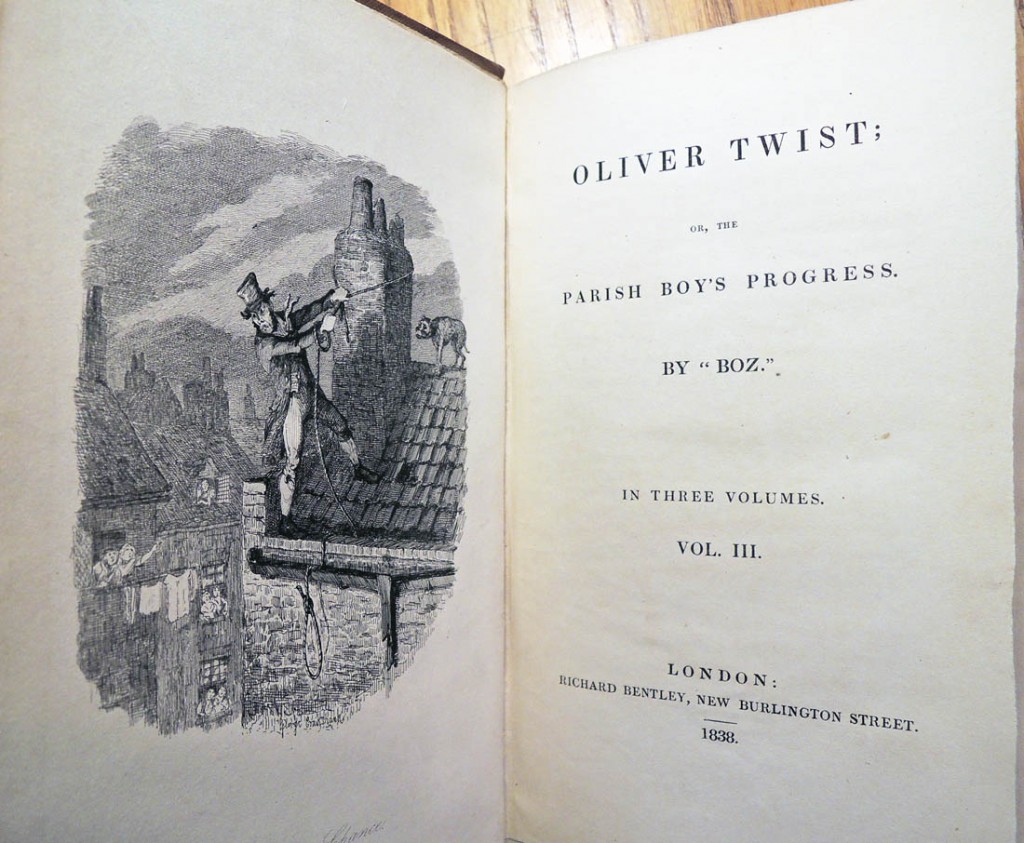 Charles Dickens (1812-1870), Oliver Twist; or, The Parish Boy's Progress. By "Boz". [1st ed.] (London: R. Bentley: 1838). 3 v. Illustrated by G. Cruikshank. Contains the "fireside" plate, canceled in later issues and the plate substituted. Graphic Arts Collection (GA) Cruik 1838.2
In preparing for a visit from ENG 343 Word and Image: 19th Century Literature and Art, several editions of Charles Dickens's Oliver Twist have been pulled. Dickens famously did not like the final illustration and asked his artist, George Cruikshank, to draw another plate. Various editions over the years include one or the other of these illustration, etched in metal. 

The matter supplied in advance of the monthly portions in the magazine, formed the bulk of the last volume as published in the book; and for this the plates had to be prepared by Cruikshank also in advance of the magazine, to furnish them in time for the separate publication: Sikes and his dob, Fagin in the cell, and Rose Maylie and Oliver, being the three last. Non of these Dickens had seen until he saw them in the book on the eve of its publication; when he so strongly objected to one of them that it had to be cancelled. "I returned suddenly to town yesterday afternoon," he wrote to the artist at the end of October, "to look at the latter pages of 'Oliver Twist' before it was delivered to the booksellers, when I saw the majority of the plates in the last volume for the first time. With reference to the last one—Robe Maylie and Oliver—without entering into the question of great haste, or any other cause, which may have led to it being what it is, I am quite sure there can be little difference of opinion between us with respect to the result. May I ask you whether you will object to designing this plate afresh, and doing so at once, in order that as few impressions as possible of the present one may go forth? I feel confident you know me too well to feel hurt by this enquiry, and with equal confidence in you I have lost no time in preferring it." John Forster (1812-1876), The Life of Charles Dickens (Leipzig, Tauchnitz, 1872-74): 191-92. Firestone Library (F) PR4581 .F677 1872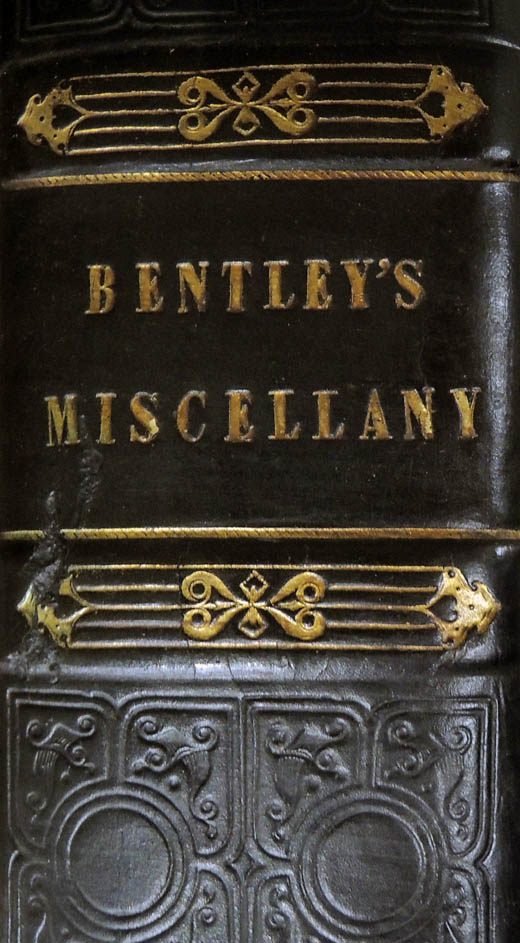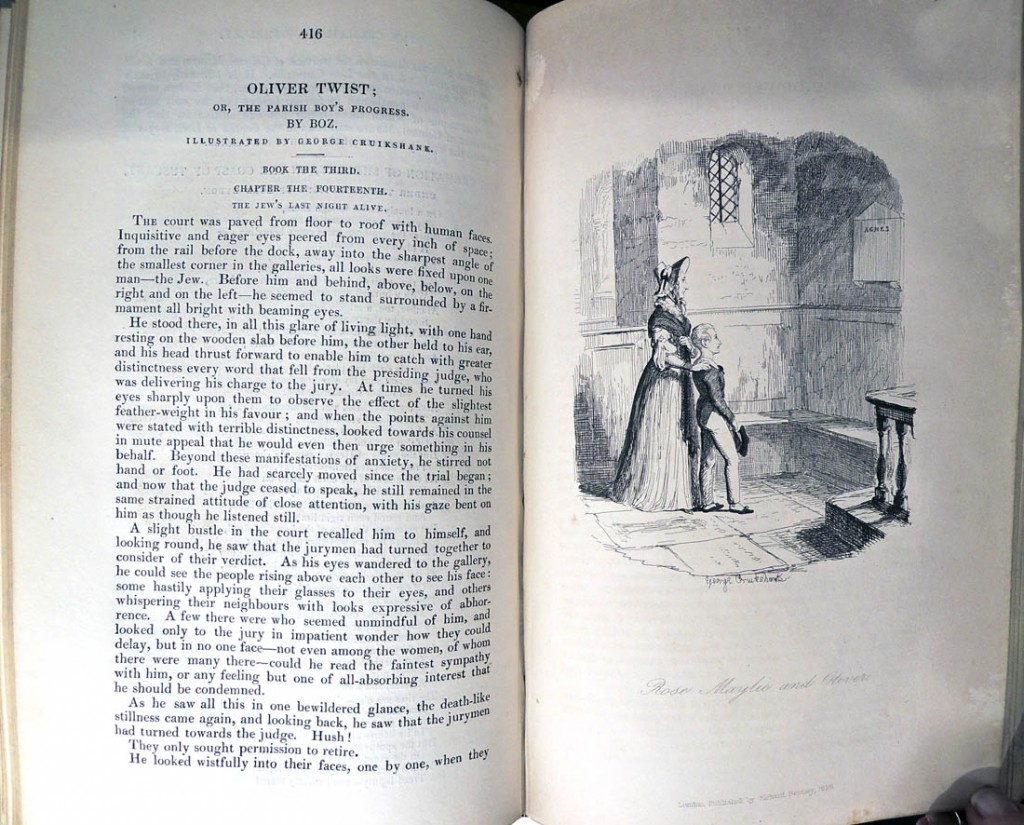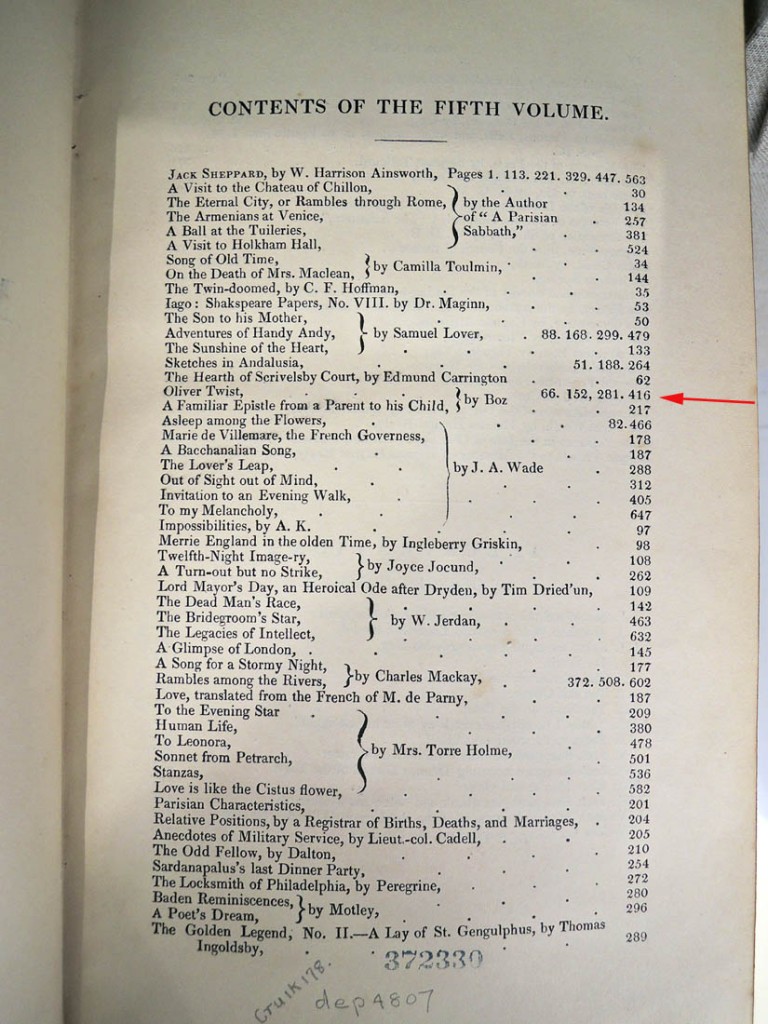 Bentley's miscellany ([London : Richard Bentley], 1837-1868). (Cruik) 1837.6 vol. 5
Cruikshank replaced the final plate with this "Rose Maylie and Oliver (the Church version)," which is found in most copies.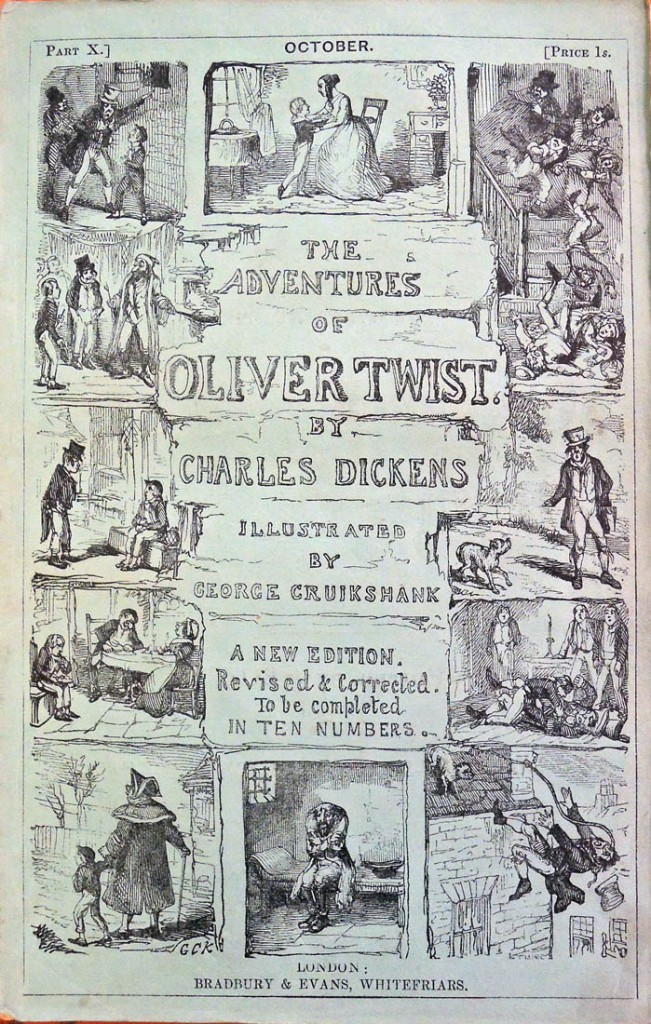 Charles Dickens (1812-1870), The Adventures of Oliver Twist; or, The Parish Boy's Progress. With twenty-four illustrations on steel, by George Cruikshank. A new ed., rev. and cor. (London: Pub. for the author, by Bradbury & Evans, 1846). "For this edition the plates were 'touched up' by Findlay and changed in several details with sometimes new backgrounds added." cf. J. C. Thompson, Bibliography. In the 10 original numbers, with all the green pictorial wrappers, in perfect condition, uncut; green morocco case. Graphic Arts Collection (GA) Cruik 1838.21