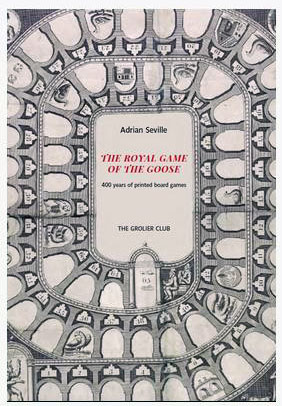 "The Royal Game of the Goose–400 Years of Printed Board Games" will open on February 24, 2016, at the Grolier Club in New York. The exhibition is organized by and based on the collection of British historian Adrian Sevelle. "Dating from medieval times," Sevelle writes, "The Royal Game of the Goose is the simplest of games: throw the dice to race to the end of the spiral track. No choice of move, no demonstration of skill. Yet this game has spawned thousands of variants, has influenced early American board games, and is still going strong in Europe."
"Some Beautiful Board Games" is a half-day symposium on the art and history of printed board games on April 5, chaired by Andrea Immel, Princeton University curator of the Cotsen Childrens Library.
Although most of the games of the goose in our collections are found in the Cotsen Childrens Library, the Graphic Arts Collection has a few adult versions.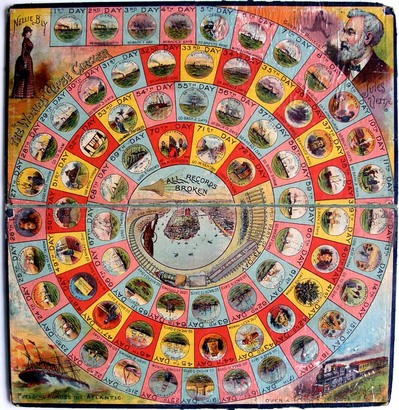 J. A. Grozier, Game of Round the World: a Novel and Fascinating Game with Plenty of Excitement by Land and Sea: with Nellie Bly (1864-1922), the World's Globe Circler (New York: McLoughlin Brothers, 1890).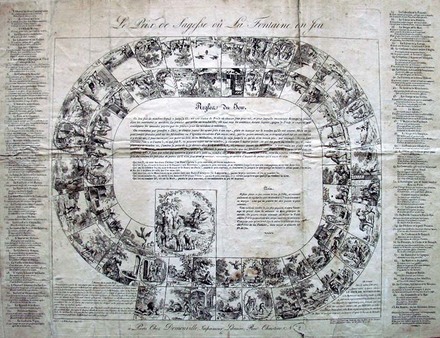 Le prix de sagesse ou La Fontaine en jeu (The Price of Wisdom or A Game of La Fontaine), 1810. Etching. Paris: Chez Demonville Imprimeur Libraire.