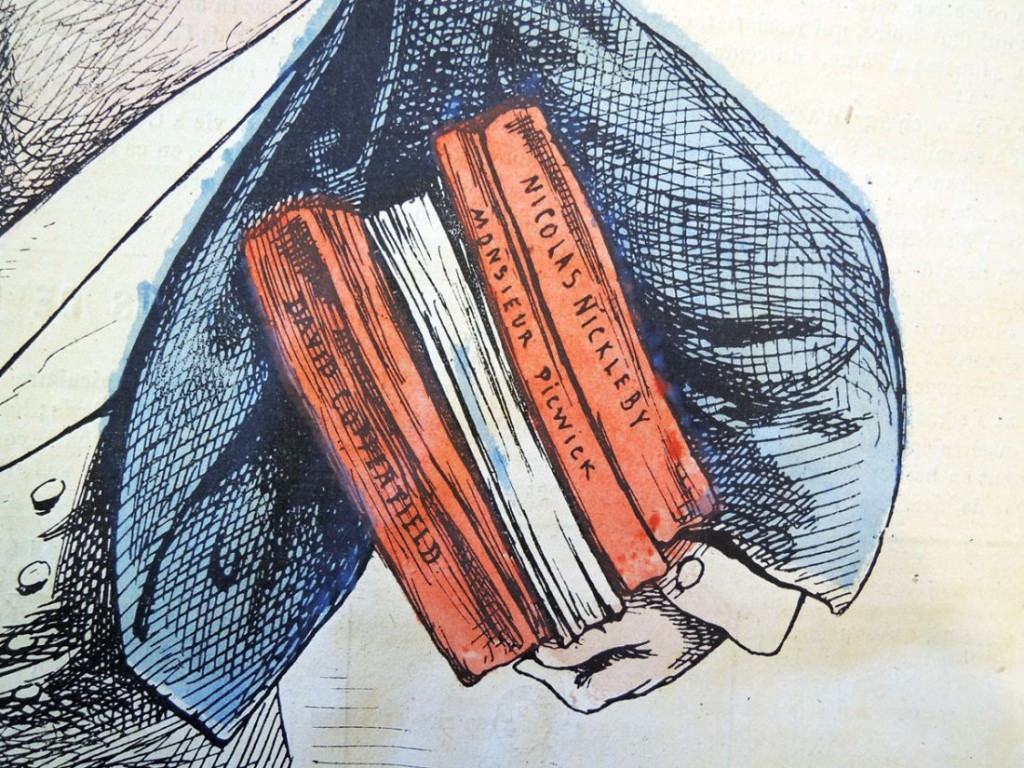 Caricaturist André Gill (born Louis-Alexandre Gosset de Guînes, 1840-1885) drew for the weekly newspaper La Lune from 1865 until 1868 when it was banned and then, for its successor L'Éclipse until 1876. Most issues featured a cover lithograph by Gill of the famous French authors, scientists, actors, and artists of the day. Giuseppe Garibaldi, Charles Dickens, and Richard Wagner were some of the few non-French celebrities honored with a portrait.
Charles Dickens (1812-1870) appeared on the cover of the June 14, 1868 issue, seen carrying his books over to France. He made a visit that month to see a Paris production of No Thoroughfare and perhaps, give a reading (noted in The Pilgrim Edition of the Letters of Charles Dickens: Volume 12: 1868-1870).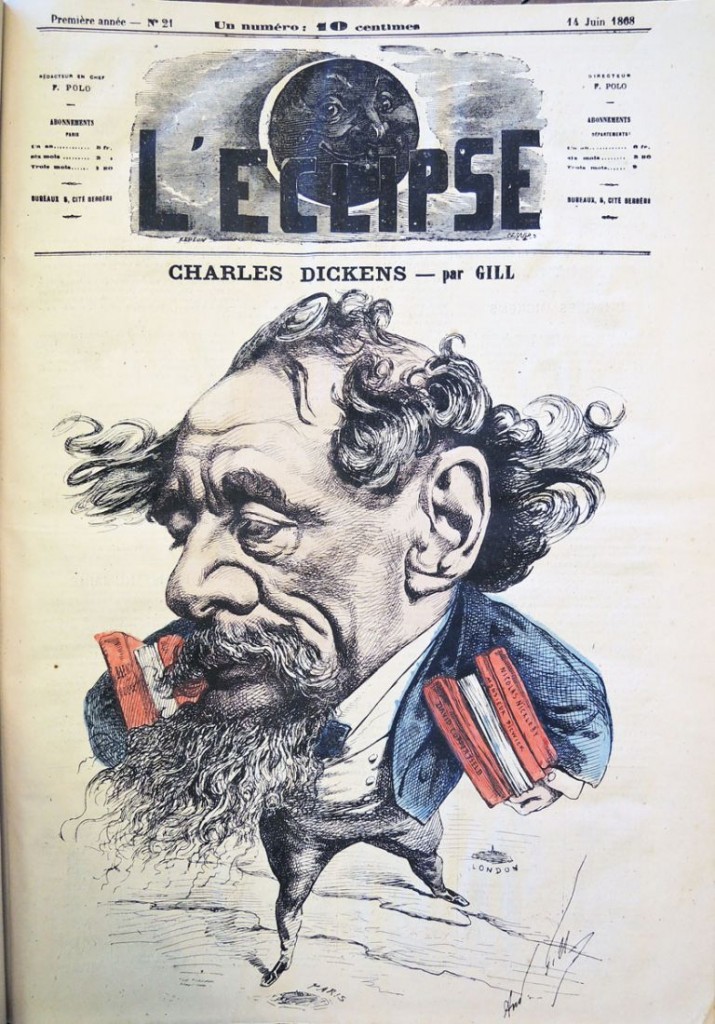 L'Eclipse. Paris: [s.n.], 1e année, no 1 (26 janv. 1868)-9e année, no 400 (25 juin 1876). Graphic Arts Collection (GAX) 2010-0021E
Some of Gill's other portraits include Gustave Courbet (1819-1877) on July 2, 1870 and Gustave Doré (1832-1883) on May 3, 1868 (note: this is a supplement to the regular issue for that date, which featured the French critic Charles Augustin Sainte-Beuve (1804-1869) holding a large ham.).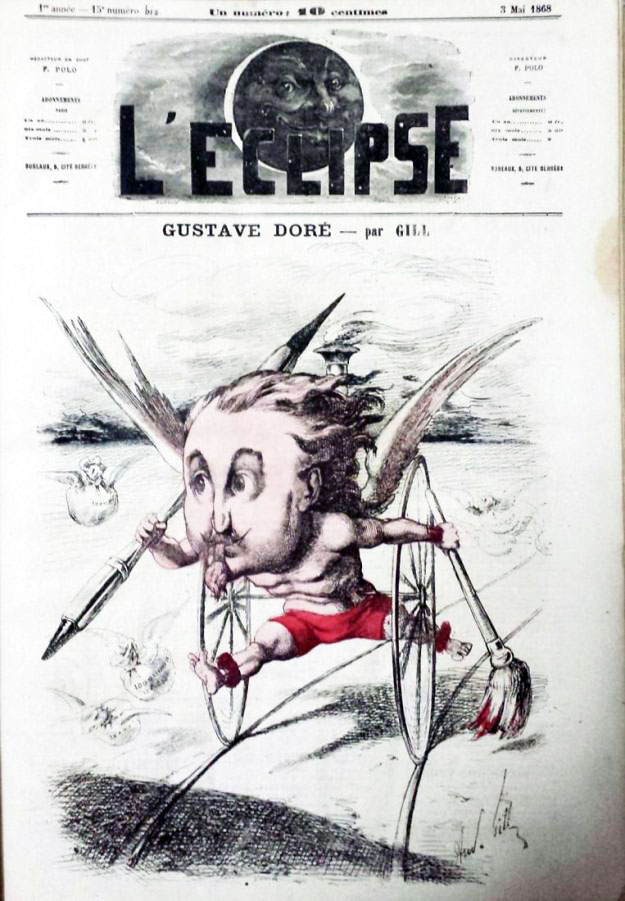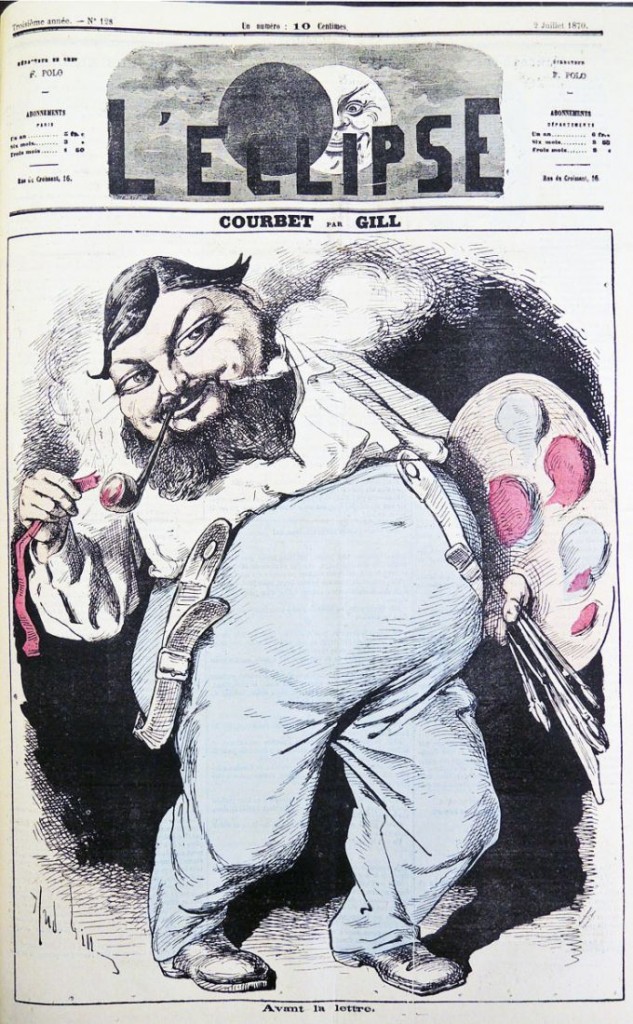 If you go to Paris today, be sure to visit the tiny street: Rue André Gill in Montmartre, see the statue at the far left. You might even stay at the Hotel André Gill located there.