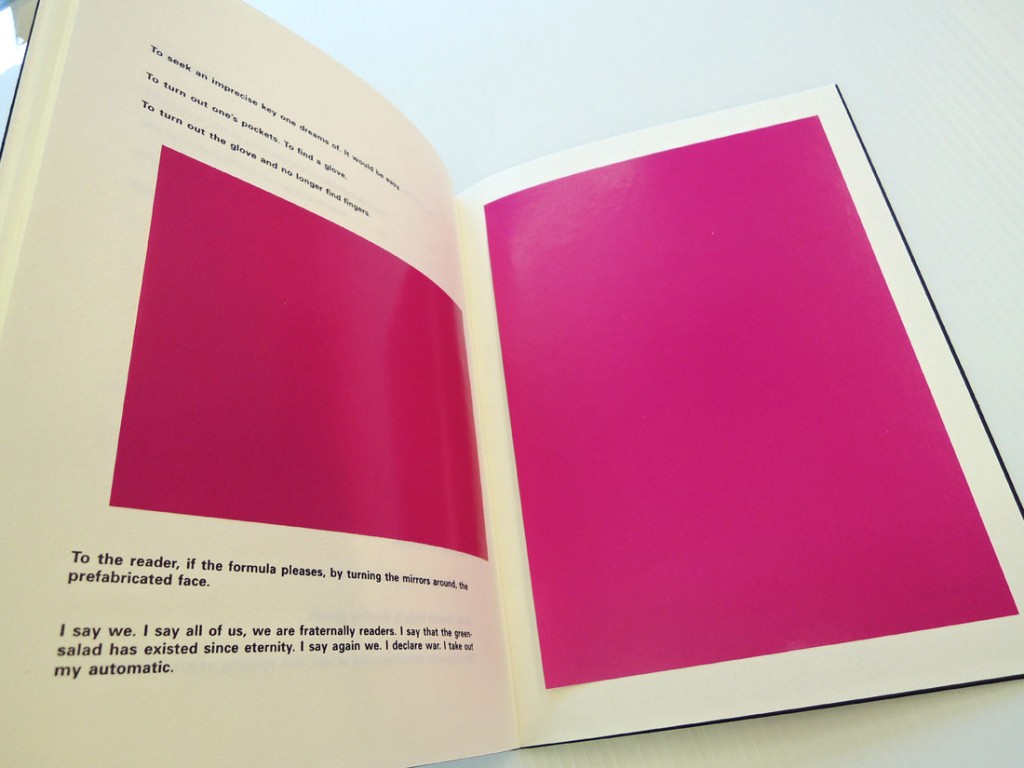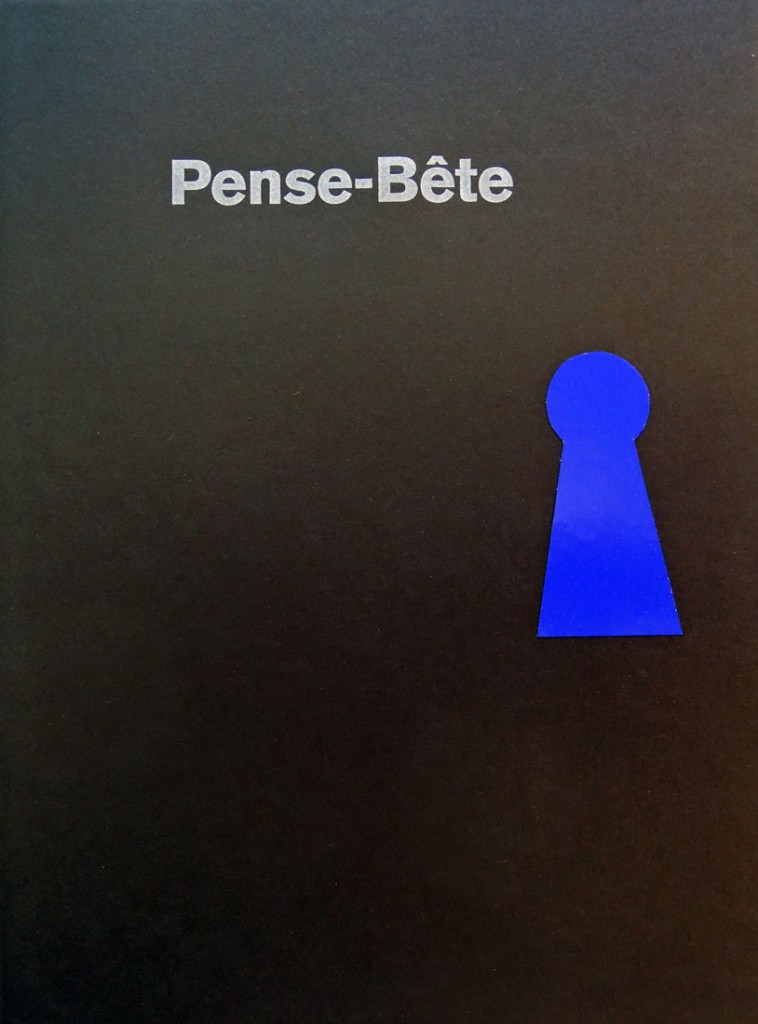 The Graphic Arts Collection is fortunate to have acquired copy 28 of the 100 newly published facsimiles of Marcel Broodthaers's classic Pense-Bête. The Granary Books publication is modeled on several examples of the original collaged edition. Elizabeth Zuba translated the poems into English with Maria Gilissen Broodthaers. The edition was produced by Steve Clay and Diane Bertolo, it was printed letterpress by Philip Gallo at The Hermetic Press, and hand-bound by Judith Ivry.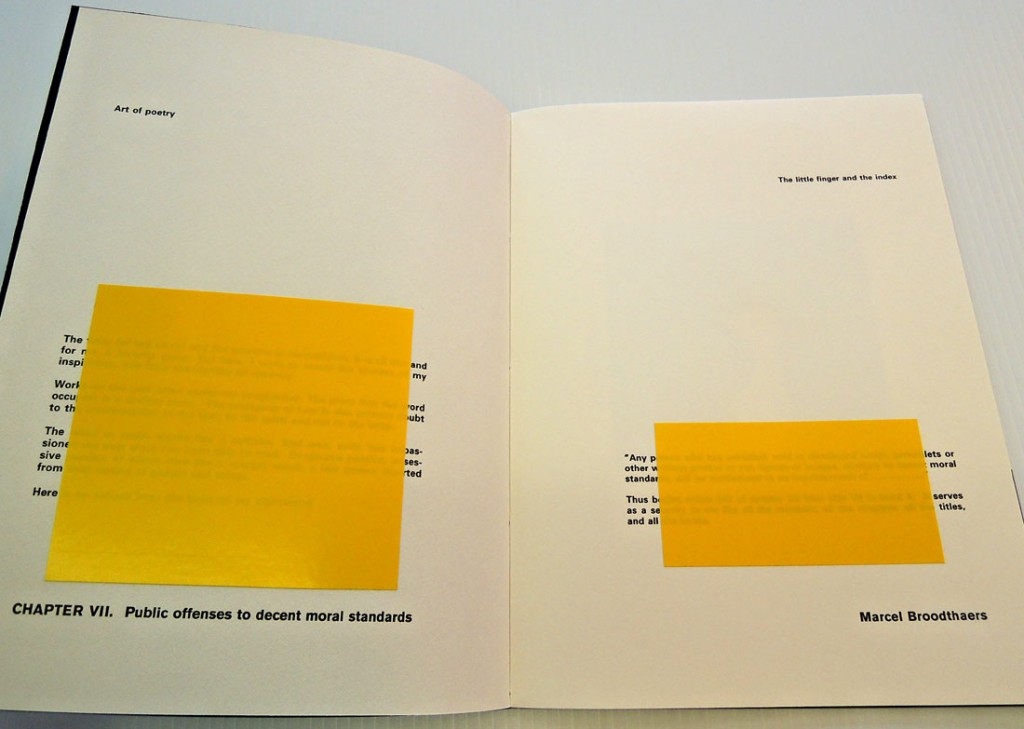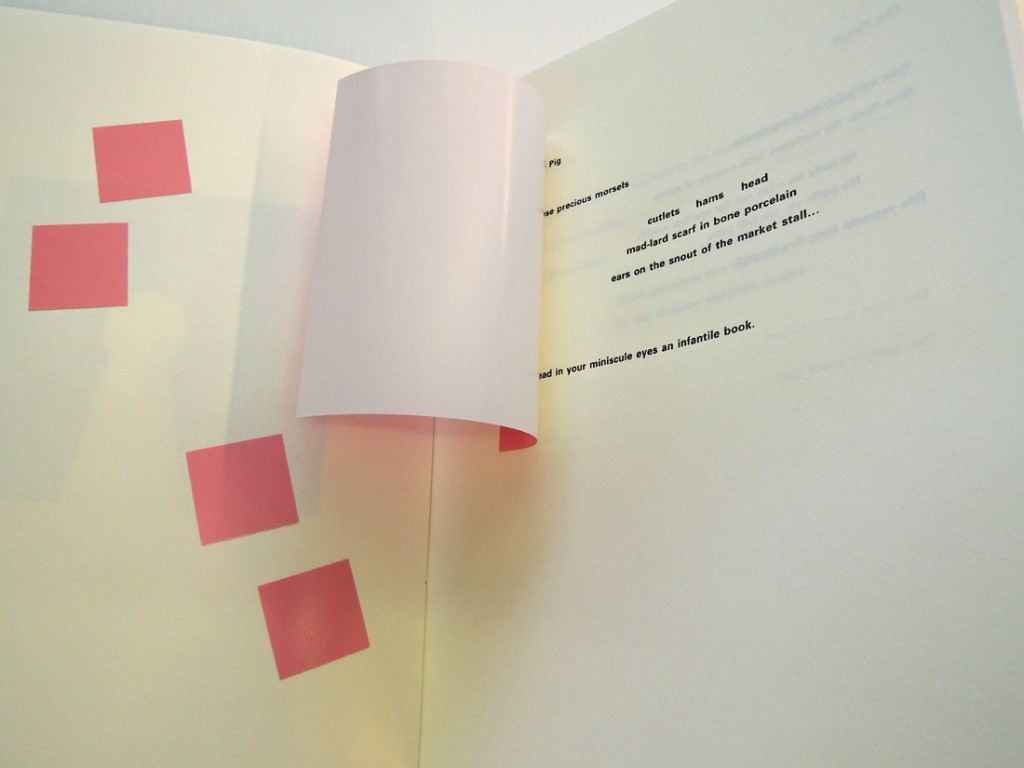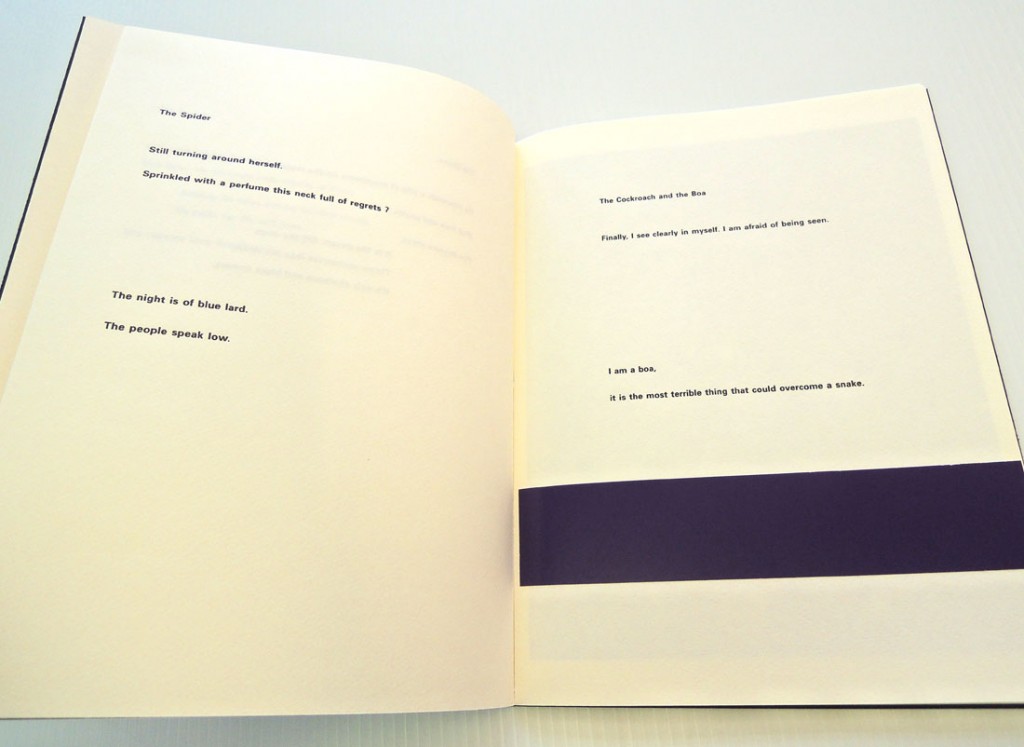 Quoted from Granary Books website: "Pense-Bête is the fourth book of poetry by Marcel Broodthaers (1924-1976). It was written 1962-63 and printed in an edition of 100 in December 1963–January 1964. Its title is a French term for a memory aid or visual reminder, such as a string tied around one's finger, yet when pronounced it translates literally to "think beast" or "think stupid" and signals the frolicsome bestiary of poems within, a group of poems that play with the shared condition of humanity and the animal kingdom.
After selling a number of copies of Pense-Bête, Broodthaers decided to collage some of the book's texts with a variety of rectangles and squares of colored paper. In some cases, the paper obstructs part of the poem and in others, one may lift the paper to read the text underneath.
In the spring of 1964, furthering his effort to physicalize the language of this book, Broodthaers set the last packet (50 copies) of Pense-Bête into plaster and in the process created one of the most important and influential works of his career, a decisive turn toward the concretization of language through the "plastic" or visual arts."
http://www.granarybooks.com/book/1184/Marcel_Broodthaers+PenseBete/
This facsimile was produced to coincide with the exhibition Marcel Broodthaers: A Retrospective at the Museum of Modern Art in New York City.
Also coinciding with the exhibition are activities organized by Joe Scanlan, Director and Professor of Visual Arts at the Lewis Center for the Arts: http://www.broodthaers.us/index.php?id=142
How to pronounce Broodthaers: http://forvo.com/word/broodthaers/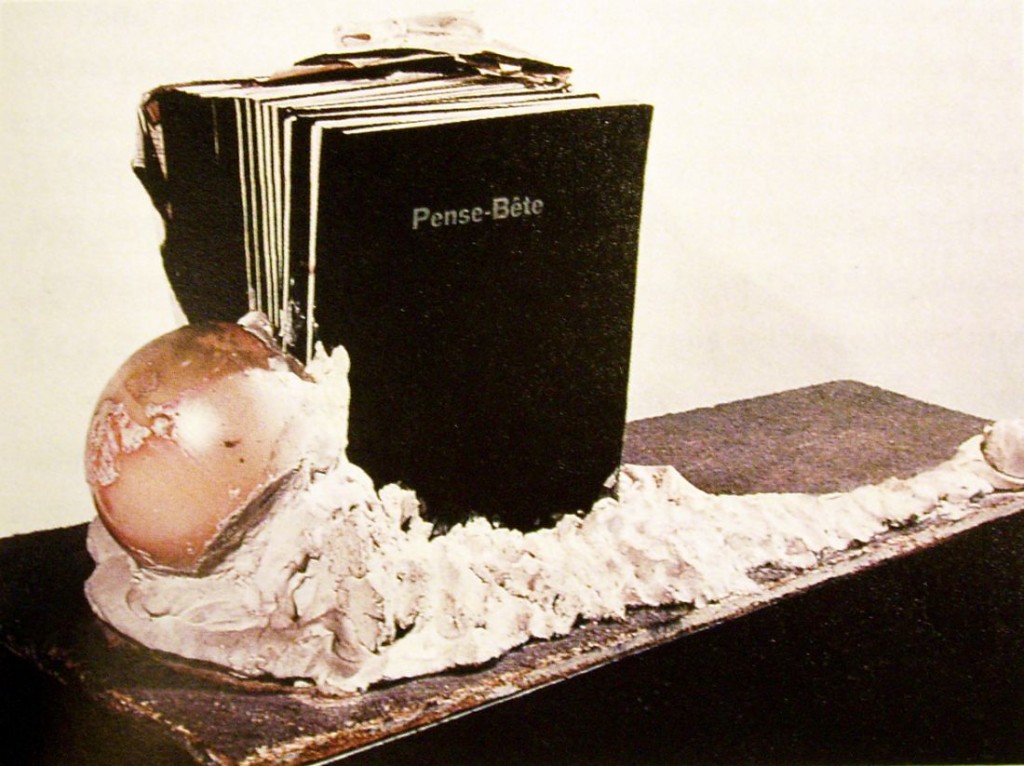 Set in plaster