The 7s on the owl's collars indicates the increase in theater prices to 7 shillings for these seats, the 'pigeon holes' at the top of the boxes.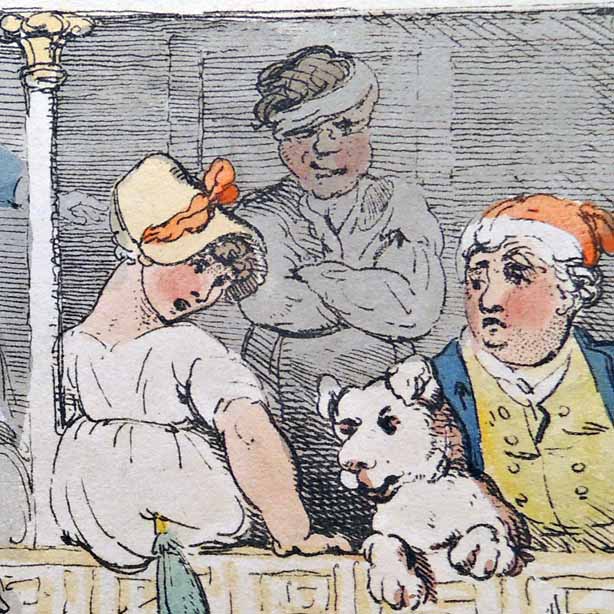 The only one quietly paying attention to the play is the dog.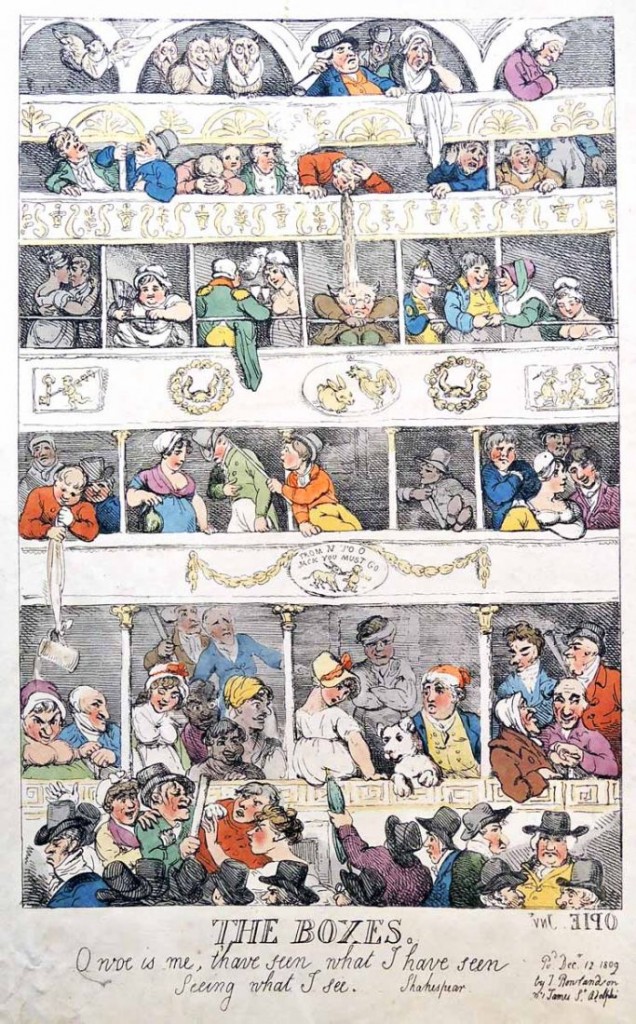 Thomas Rowlandson (1756-1827), after a design by John Opie (1761-1807), The Boxes, 1809. Hand colored etching. Inscribed "Opie invt/ Pubd Decr 12 1809 by T. Rowlandson No 1 James St Adelphi." Graphic Arts Collection GAX 2014.00113. Gift of Dickson Q. Brown, Class of 1895.
This print gives you an idea of the rioting audience members at London's Covent Garden Theatre during the Old Price Riots of 1809 (also referred to as the OP riots). A devastating fire had leveled the theatre the previous year and rebuilding lasted through the summer. Finally, on Thursday September 14, 1809, the Morning Post confirmed that the newly built Theatre Royal would open the following Monday with the tragedy Macbeth, starring Mrs Sarah Siddons.
To subsidized the new theater, ticket prices were raised from 6 shillings to 7 for the boxes and from 3 shillings and sixpence to 4 shillings for the pit. On the opening night, riots broke out during the performance and continued all night. In fact, the riots lasted another 64 days.
Happily, the audience won the fight and the prices were reduced.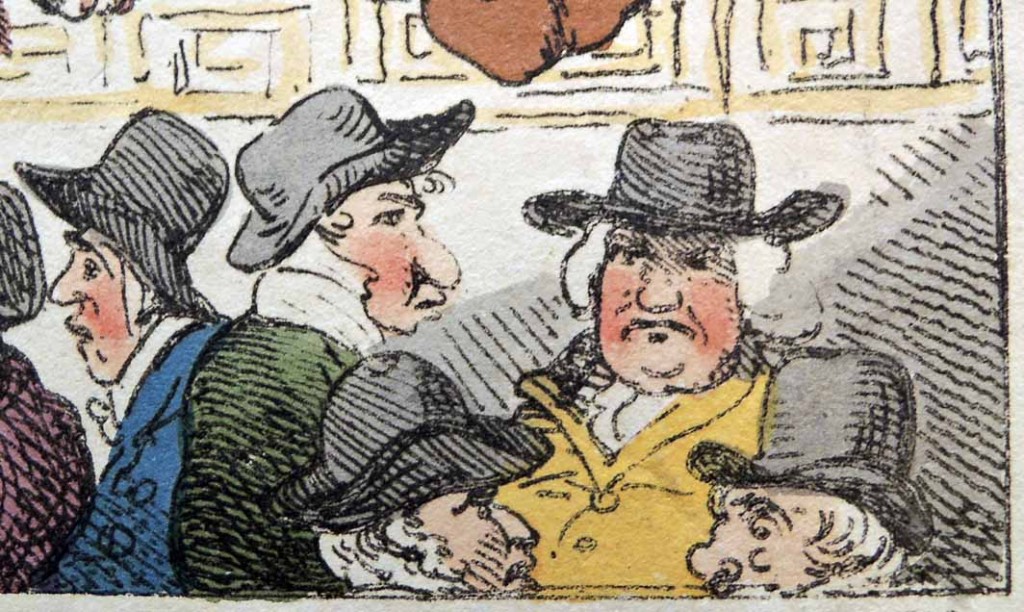 Note on the second tier the insignia "from N to O Jack you must go," meaning: change the prices from the new to the old cost; and the owner, Jack Kemble, must go.
The print is inscribed at the bottom: "O woe is me, t' have seen what I have seen / Seeing what I see." Shakespear' [Hamlet, III. ii]. 12 December 1809. Etching
The Boxes will be on view at the Princeton University Art Museum next fall when we celebrate the anniversary of Shakespeare's death with a small exhibit entitled "Remember Me: Shakespeare and His Legacy."