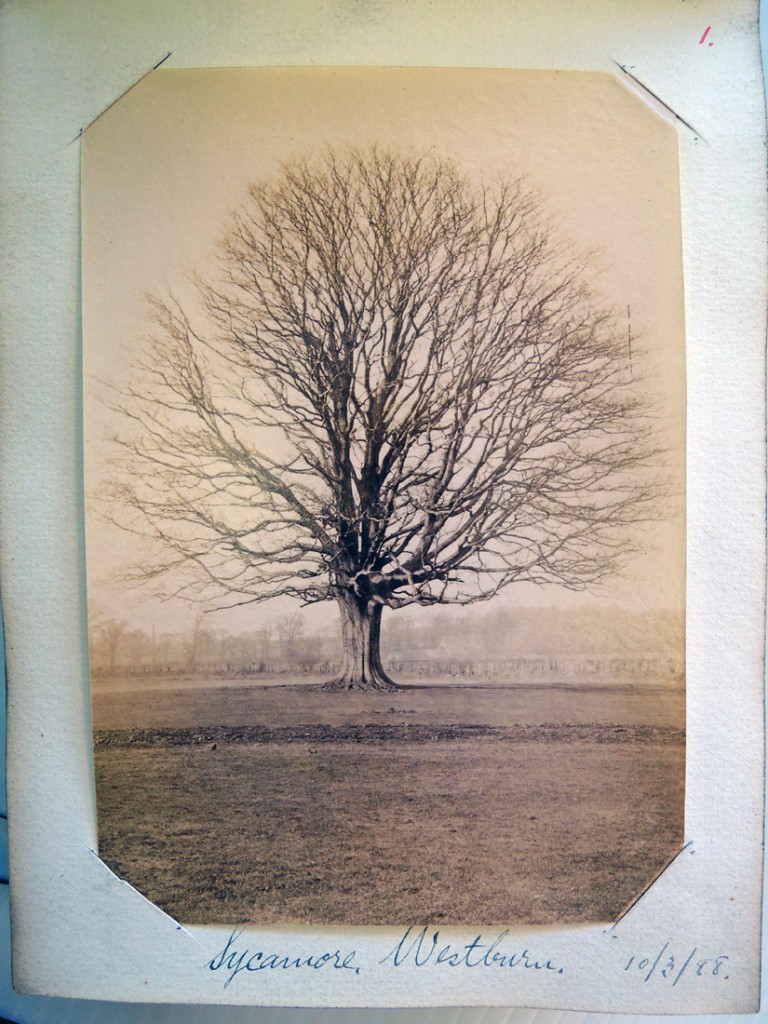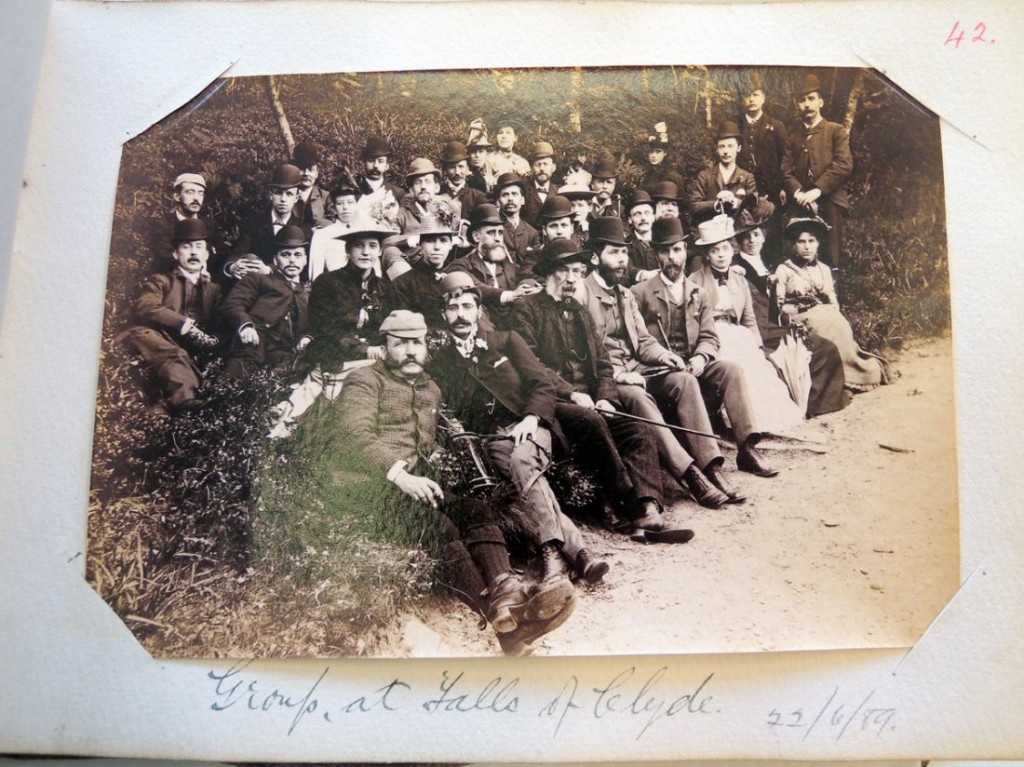 John Stewart and and James Mitchell, Photographs of Trees &c. taken during the Excursions with The Andersonian Naturalists' Society, &c., 1888–90. 3 volumes containing 136 albumen prints, each titled, numbered and dated in ink or pencil below.Graphic Arts Collection 2016- in process.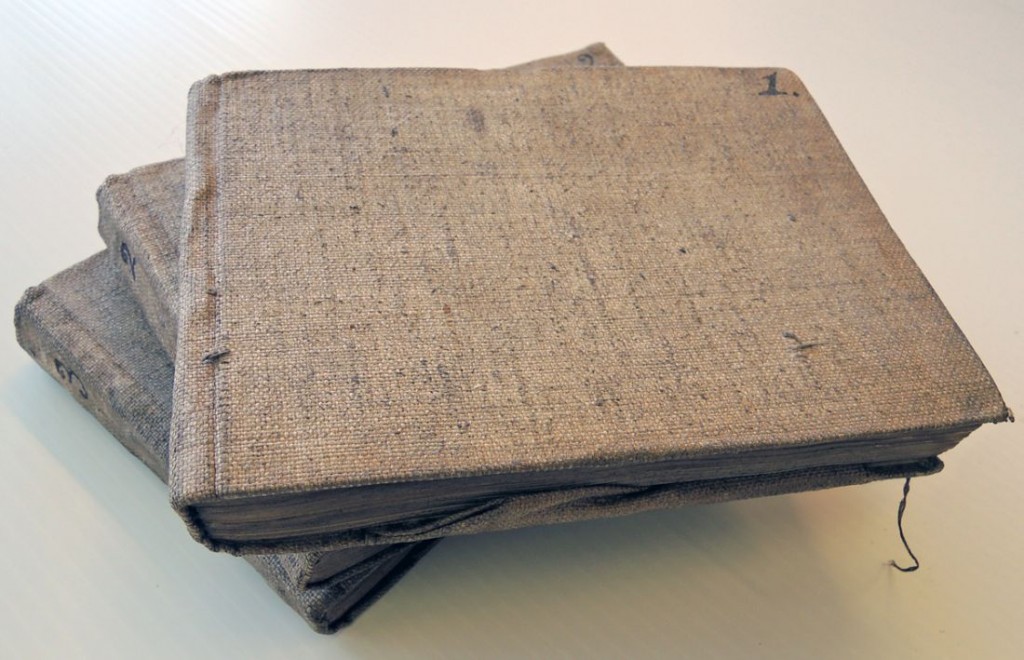 The Graphic Arts Collection recently acquired three unassuming photography albums, each with a printed label on the front pastedown that reads: "Copies of these Photographs may be had at any time, on application to James Mitchell, Con. Photo. Committee, 240 Darnley St, Pollokshields. Silver prints, Unmounted, … 5 d. each… Mounted, … 8 d. Platinotype Prints (Permanent), Unmounted, 10 d. … Mounted, 1s." Each volume also has a smaller label: "John Stewart, Landscape & General Photographers. Largs." and price list in manuscript ink on back pastedown.
The albums hold a sequence of photographs dated from March 1888 to March 1890, although those by John Stewart (1814-1887) would have been taken earlier. The prints focus mainly on the specimen trees studied and admired by the Andersonian Naturalists, a Glasgow organization. The volumes are clearly intended as a form of sample or sales catalogue. The price lists offers the photographs in several formats including lantern slides and mounted or unmounted paper prints. "While primarily a study of the trees, for which the group were prepared to travel from the southwest of Scotland to the twin beeches at Rosehall in Sutherland, these little volumes also describe something of the pleasure the group took in these travels."–dealer's note.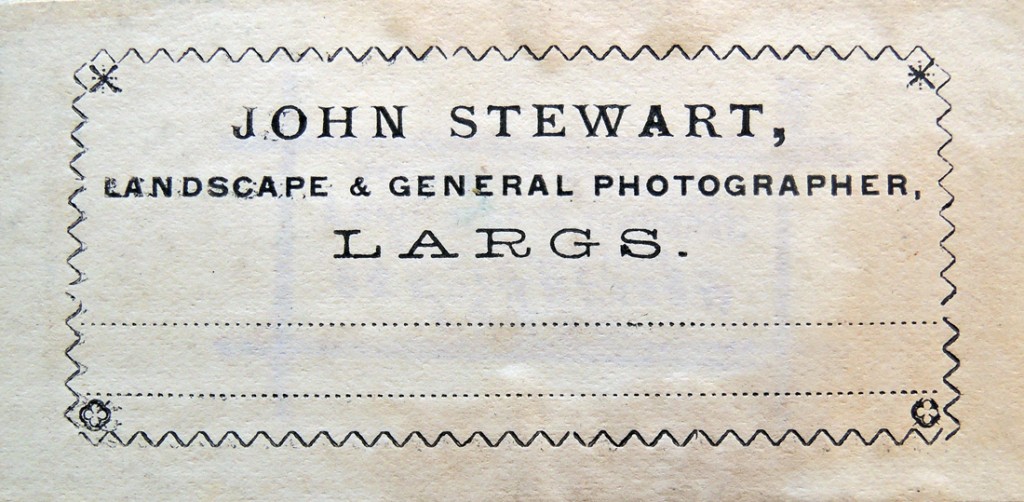 John Stewart has been identified as the younger brother of John Herschel's Scottish wife, Margaret ("Maggie") Stewart. "Together with his brothers, he entered the printing business in London, and in 1839 he married a childhood Scottish friend, a resident of France in delicate health. This was one factor in his living mainly in Pau in southwest France, a favored area for recuperation and also a hotbed of photographic activity. It is not known when or why Stewart first took up photography, but his close relationship with Herschel could have encouraged him. Once in Pau he fell into the circle of unusually active amateurs who employed waxed paper. Stewart's entries in the London exhibitions of the Society of Arts in 1852, the Photographic Institution in 1854, and the Photographic Society in 1855 were all views taken in the Pyrenees."–Roger Taylor and Larry J. Schaaf, Impressed by Light (2007).

"Deaths" Times (London) August 3, 1887.