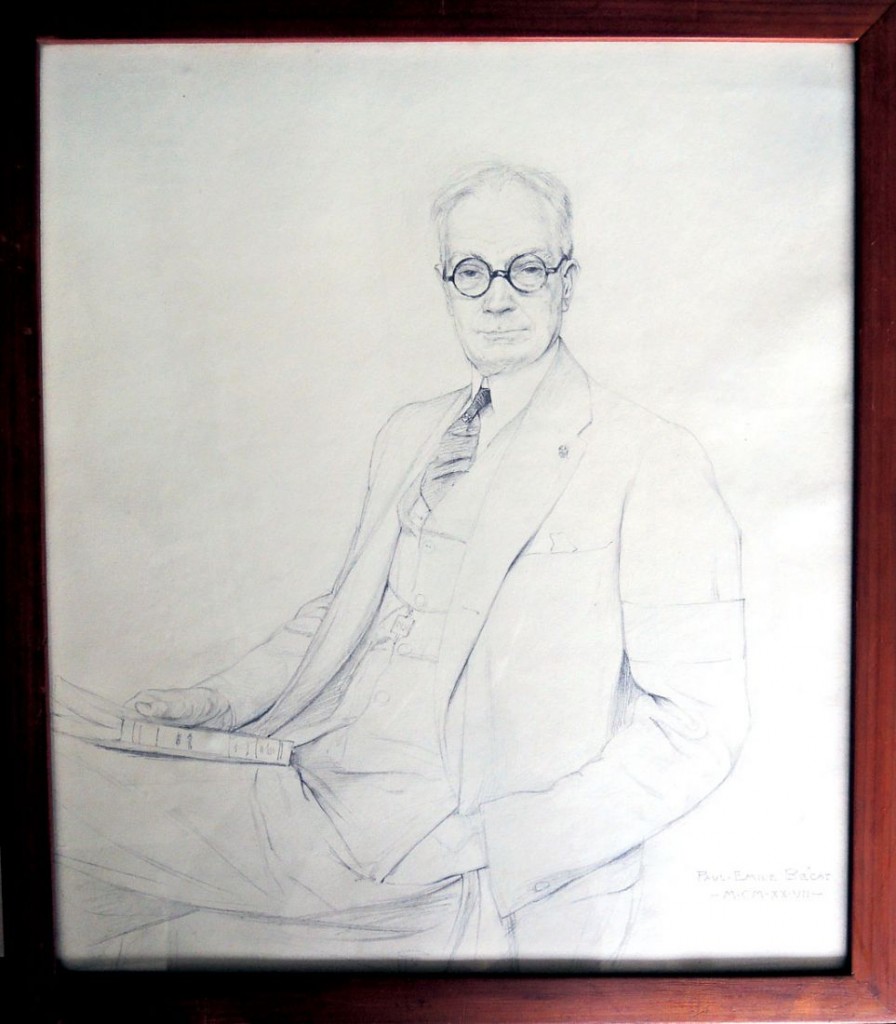 Paul-Émile Bécat (1885-1960), Rev. Sylvester Woodbridge Beach, 1927. Pencil on paper. Graphic Arts Collection Framed Art

This portrait of Reverend Sylvester Woodbridge Beach, Class of 1876 (1852-1940) and father of Sylvia Beach (1887-1962), was drawn by Paul-Émile Bécat, the brother-in-law of Beach's partner Adrienne Monnier (1892-1955). At the time the portrait was made, Rev. Beach was the pastor of the First Presbyterian Church of Princeton and on the board of the Princeton Theological Seminary.
According to Accestry.com Reverend Beach received an American passport in 1922 and made several trips to Europe "to visit family." His last voyage was in the summer of 1927, after receiving a telegram from Sylvia announcing the suicide of his wife. Eleanor Beach had been staying in Paris with her daughter, who had the body cremated and buried in Père Lachaise cemetery. Sylvester stayed for a short visit, which included sitting for his portrait with Bécat and arrived back in New York on July 22, 1927.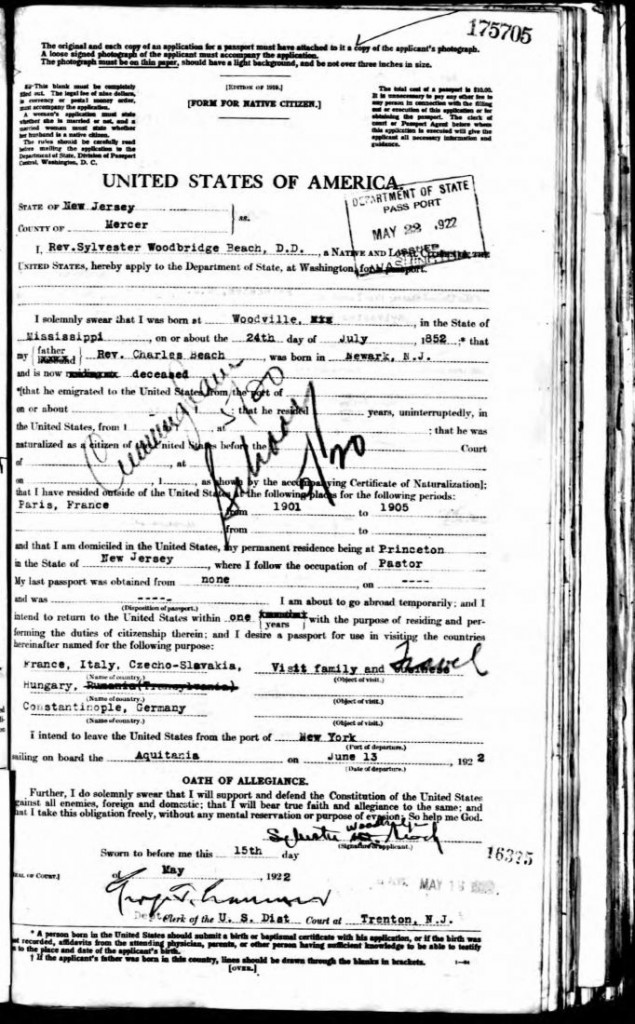 "Mr. Beach is a graduate of Princeton University of the Class of 1876, and was graduated by the Seminary in 1880. After successful pastorates at Baltimore, Md., and Bridgeton, N. J., Mr. Beach conducted the work among the students of the Latin Quarter, Paris, France, from 1902-1906, during a part of which time he served as pastor of the American Chapel in Paris. Mr. Beach has been serving the First Church of Princeton since 1906, and has shown a deep a sympathetic interest in all the work the Seminary. "– The Princeton Seminary Bulletin, Princeton Theological Seminary, 1910.
Sylvia and Sylvester Beach have adjoining graves in the Princeton cemetery. Rev. Beach's tombstone reads: "I have kept the faith."