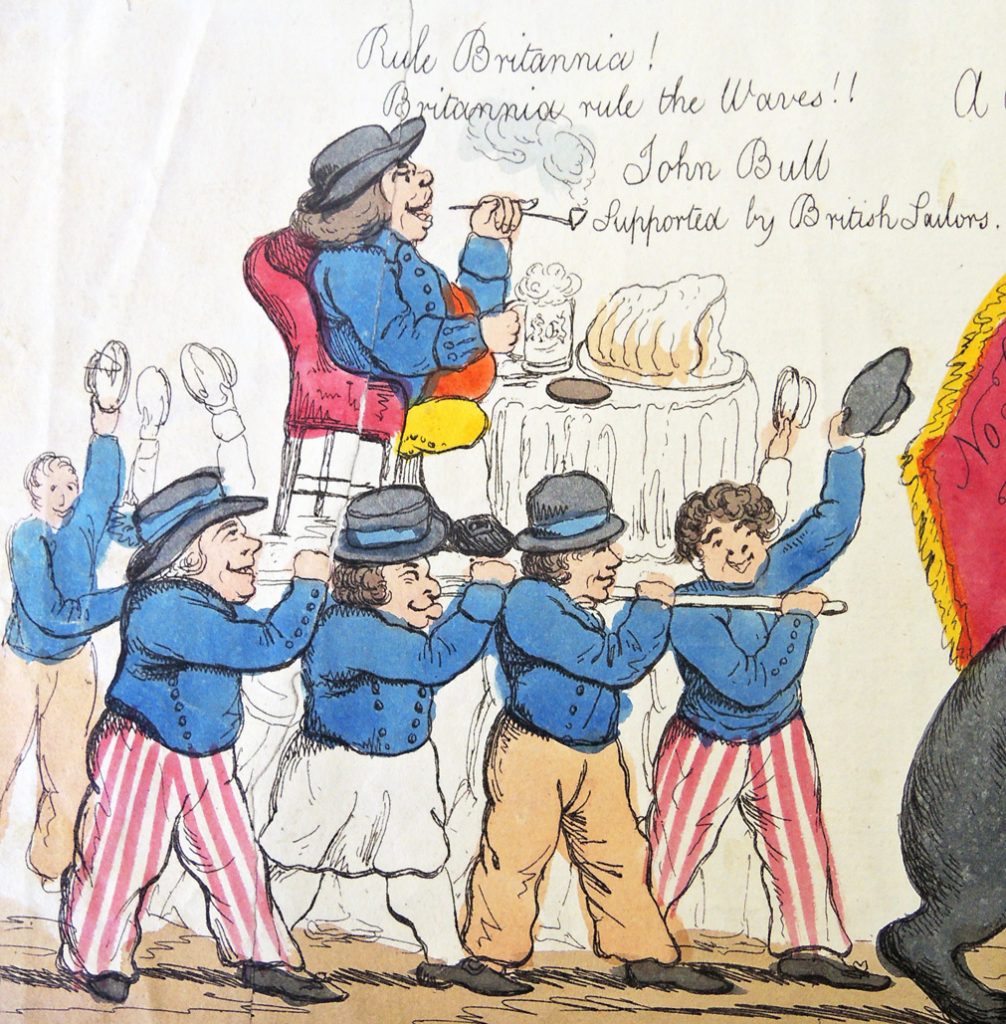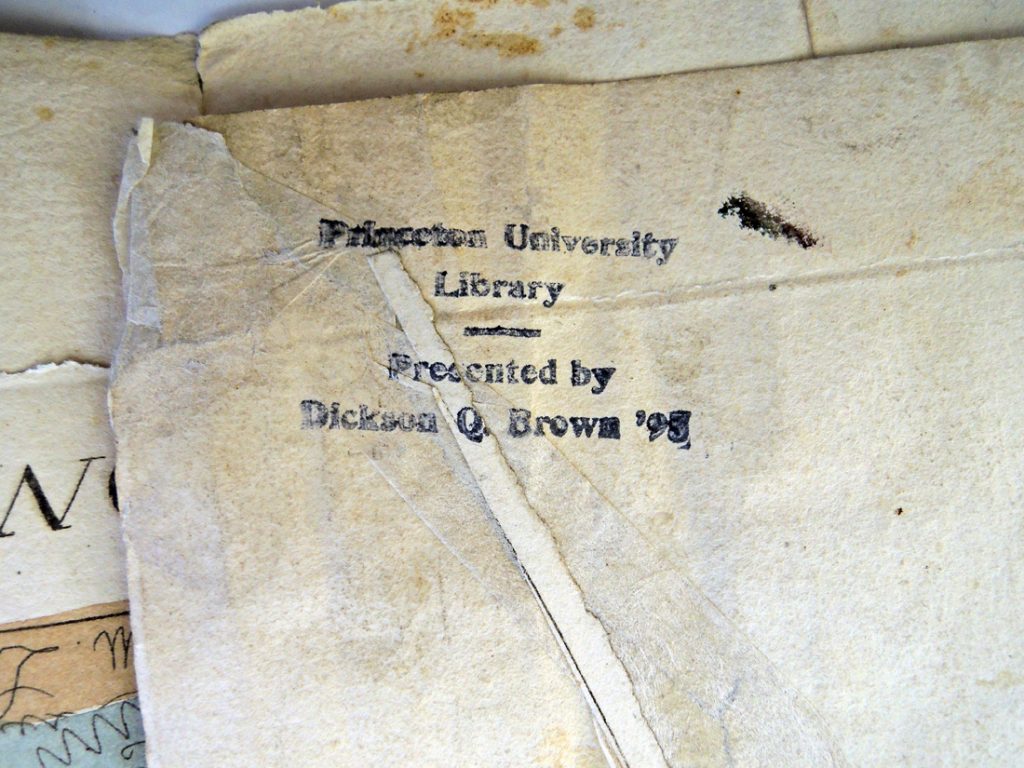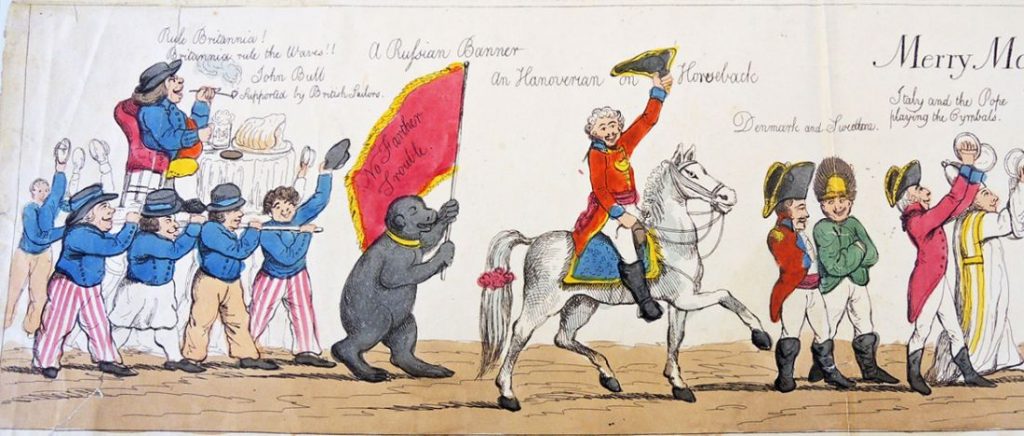 Alexander Meyrick Broadley's Napoleon in Caricature 1795-1821 (Graphic Arts Collection 2012-0647N) is one of the few sources to even mention this extremely rare caricature attributed to George Woodward (ca.1765-1809). Broadley writes:
"A few days later (October 27) W. Holland published Woodward's "The Funeral Procession of Buonaparte," a plate nearly two yards in length and containing a large number of figures. Five blue devils bearing torches are leading the coffin of Bonaparte towards the jaws of a green dragon vomiting flames, monkeys acting as pall-bearers. On the coffin-lid are a scimitar and bowl of poison. Death and a Captain of the Consular Guard officiate as chief mourners. Behind the banner of the deceased march four ghosts from the plains of Jaffa. Behind them come groups of merry mourners, headed by Holland and Switzerland; Italy and the Pope playing the cymbals. The Russian bear carries a flag with the legend, "No farder trouble." The last group consists of a number of British sailors, showing very curiously the transition then taking place in their attire. They bear an effigy of John Bull, with his traditional pewter of stout and joint of beef, shouting the refrain of Rule, Britannia."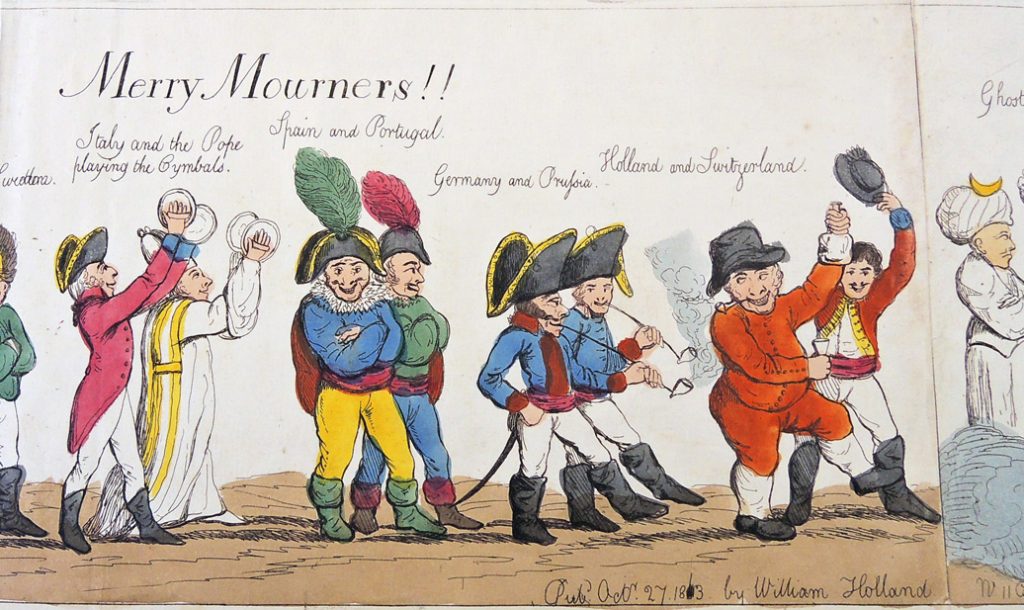 The date on Woodward's panoramic print held in the Graphic Arts collection is altered from 1803 to 1813, which could indicate a later reprinting or just a poor colorist who spilled his ink.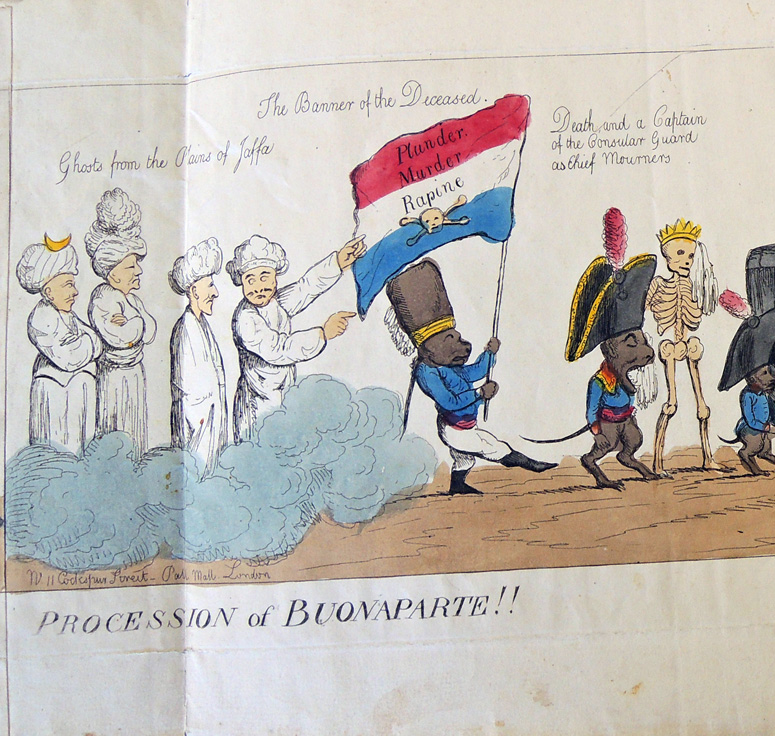 Note that the plates were printed at an angle on four sheets, later attached.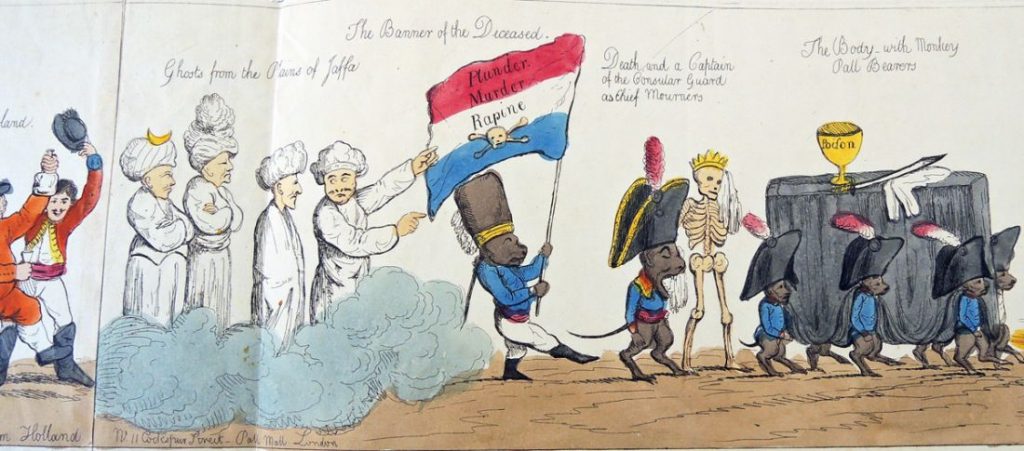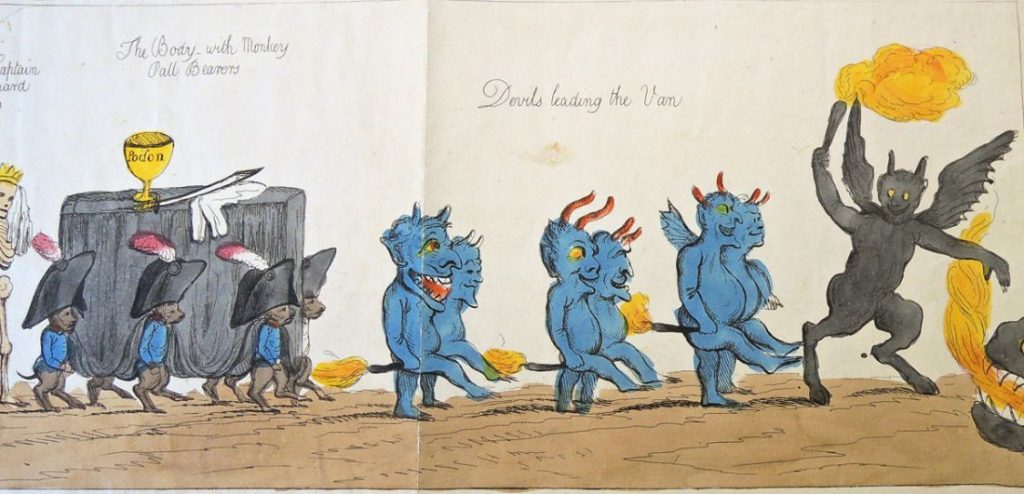 George Moutard Woodward (ca. 1760-1809), The Funeral Procession of Buonaparte!!, October 27, 1803 (1813). Hand colored etching. Graphic Arts collection GA 2011.01416. Gift of Dickson Q. Brown, Class of 1895.