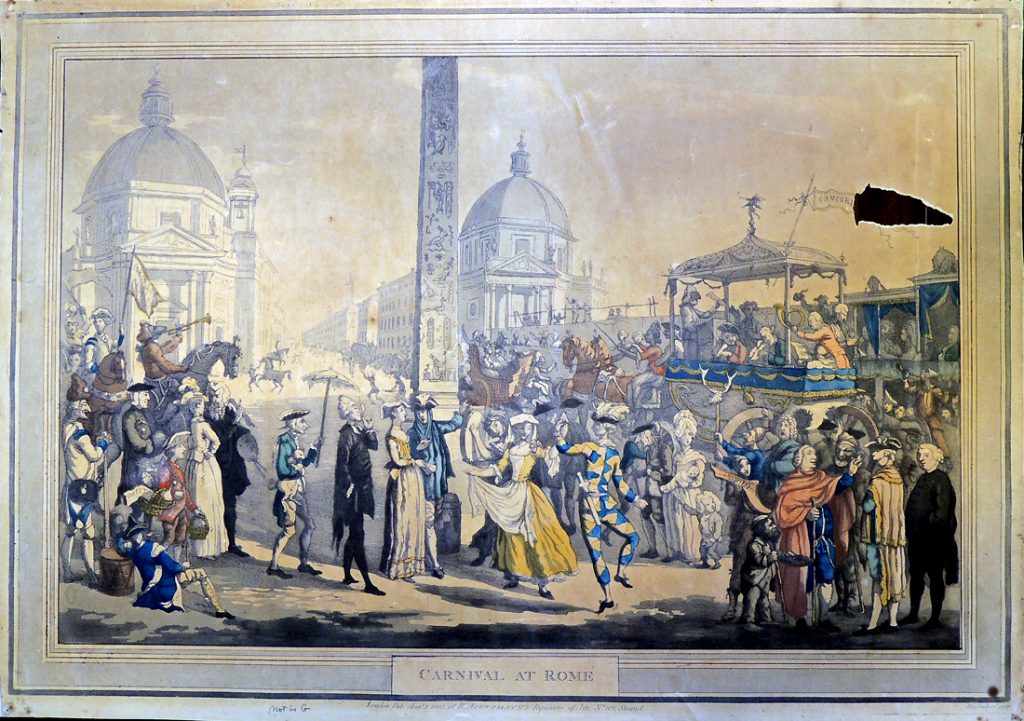 Thomas Rowlandson (ca. 1756-1827) after an aquatint by Paul Sandby (1731-1809) after a watercolor by David Allan (1744-1796), Carnival at Rome. London: R. Ackermann's Repository of Arts; No. 101 Strand, August 2,1802. Graphic Arts Collection GA 2014.00778. Gift of Dickson Q. Brown, Class of 1895
In 1780, Paul Sandby printed and published an aquatint of David Allan's watercolor The Opening of the Carnival at Rome, the Obelisk near the Porta del Popolo.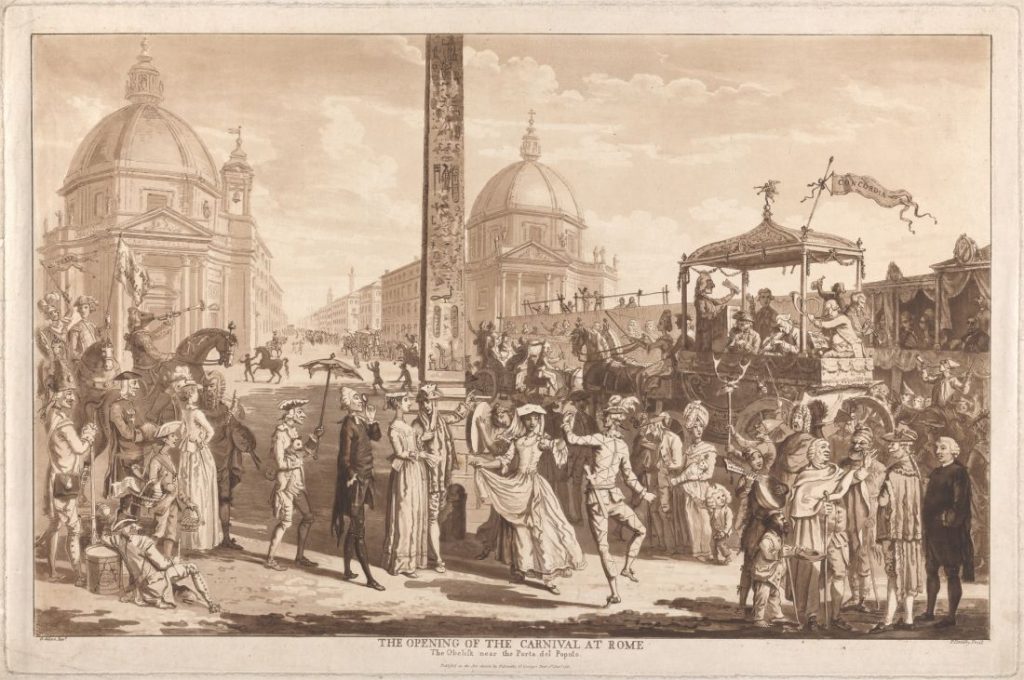 (c) Yale Center for British Art, Paul Mellon Collection, B1977.14.10962
This was one of four elaborate watercolor drawings Allan produced of the 1780 carnival in Rome, which were engraved, aquatinted, and self-published by Sandby. There is no record of why London publisher Rudolph Ackermann engaged Thomas Rowlandson to aquatint another version of Sandby's print or if he was going to market the full series in color.
The print in the Graphic Arts Collection might be the only copy of Rowlandson's hand colored aquatint, which is not listed in Grego, British Museum, Yale Center for British Art, or other institutional collections. If you can prove us wrong, please write.
Titles in the Sandby/Allan series include The Carnival at Rome: The Opening of the Carnival at Rome; The Romans Polite to Strangers; The Horse Race at Home During the Carnival; and The Victor Conducted in Triumph. The full set of 4 plates, with an introduction plate, was published in 1780.