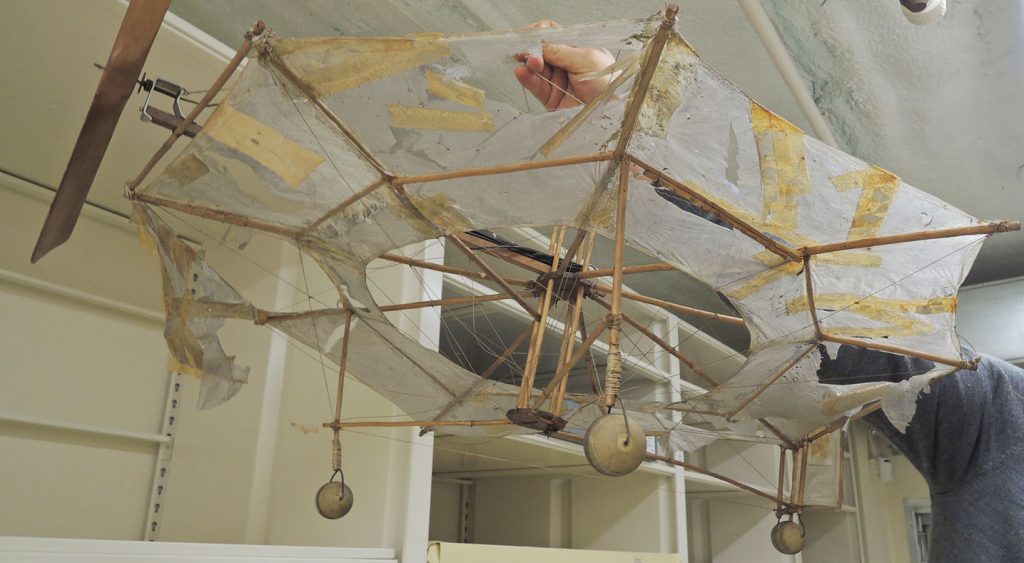 For many years, the model of the McCormick "Umbrella Plane," ca. 1910, lived in the tower at Firestone library under difficult physical and environmental conditions. Recently, it was transported to a secure location but remained unique among our object holdings. https://blogs.princeton.edu/graphicarts/2012/05/umbrella_plane.html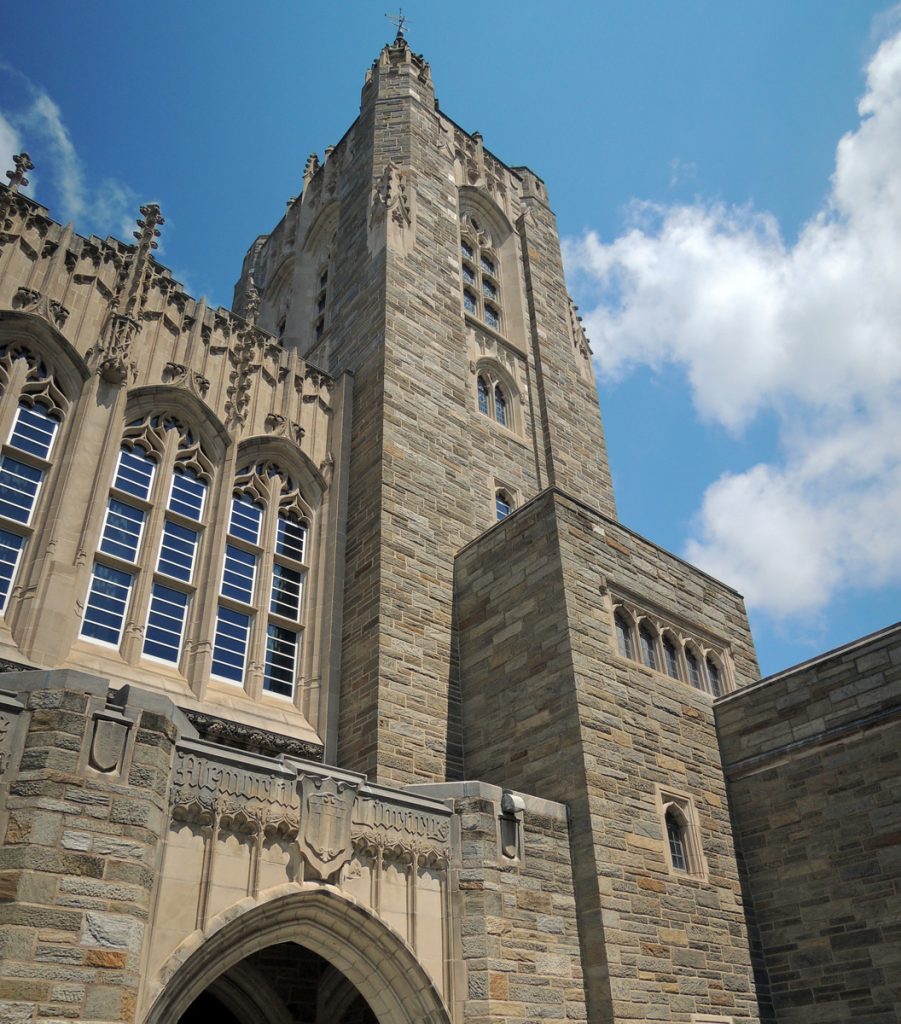 It has never been fully studied, conserved, or appreciated, until now…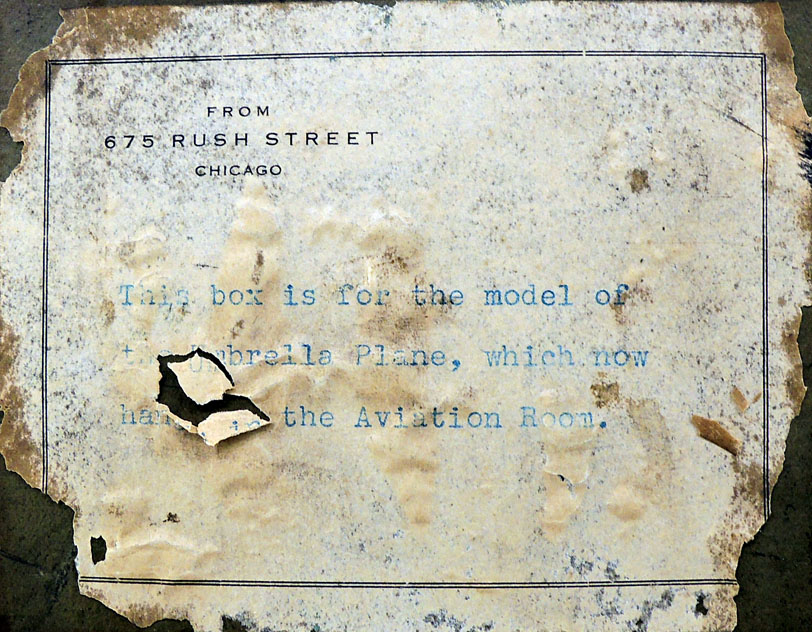 The model of the McCormick umbrella plane has been accepted into The National Air and Space Museum in Washington D.C.  Their collection holds in trust over 60,000 artifacts and more than 20,000 cubic feet of archival materials. Historic aircraft and space artifacts, such as the 1903 Wright Flyer and the Apollo 11 Command Module Columbia, highlight the National Collection. Thousands of additional artifacts—including engines, rockets, uniforms, spacesuits, balloons, artwork, documents, manuscripts, and photographs—document the richness of the history of flight.
The National Air and Space Museum is perhaps best known for their collection of rare and historically significant aircraft and spacecraft. The object collection also includes engines, medals, trophies, instruments, and equipment, models, artwork, spacesuits, uniforms, and much more. Altogether, the collection includes more than 30,000 aviation and 9,000 space objects.
Under their care, the Umbrella Plane model will receive the conservation, research, and interpretation it deserves, ultimately making it available to an international  public within the whole context of world aviation.