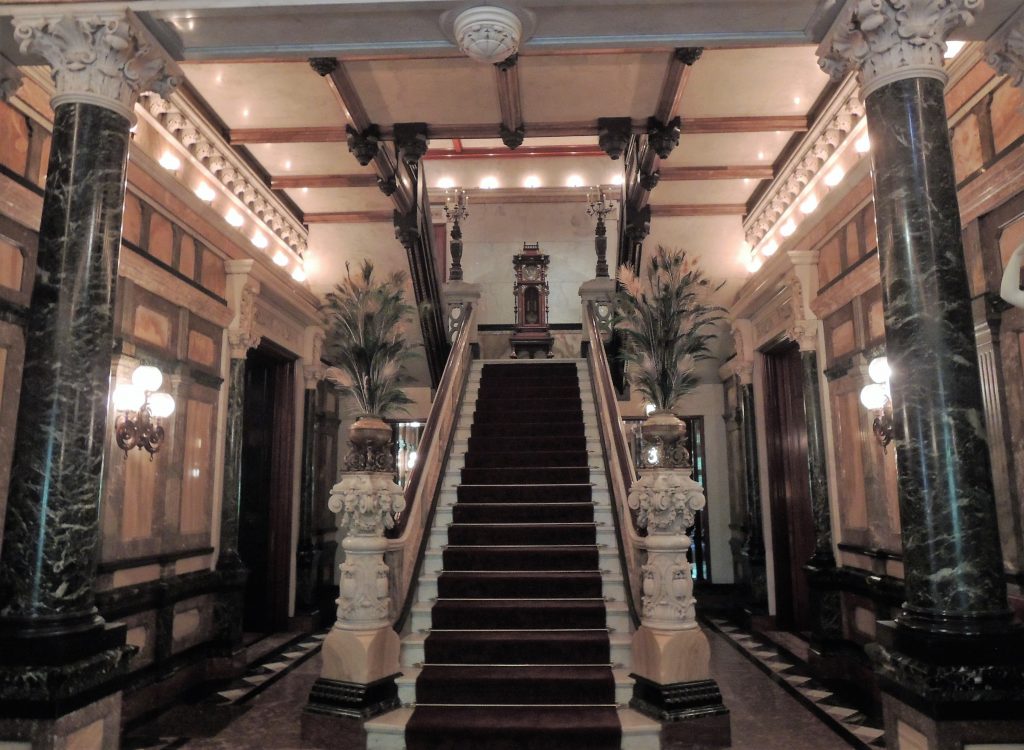 In 1879, Chicago banker Samuel Mayo Nickerson commissioned a new house from the architectural firm of Burling and Whitehouse of Chicago. Today, the building is the home of the Richard H. Driehaus Museum, offering the public a fascinating view of one of the grandest residential buildings of 19th-century Chicago.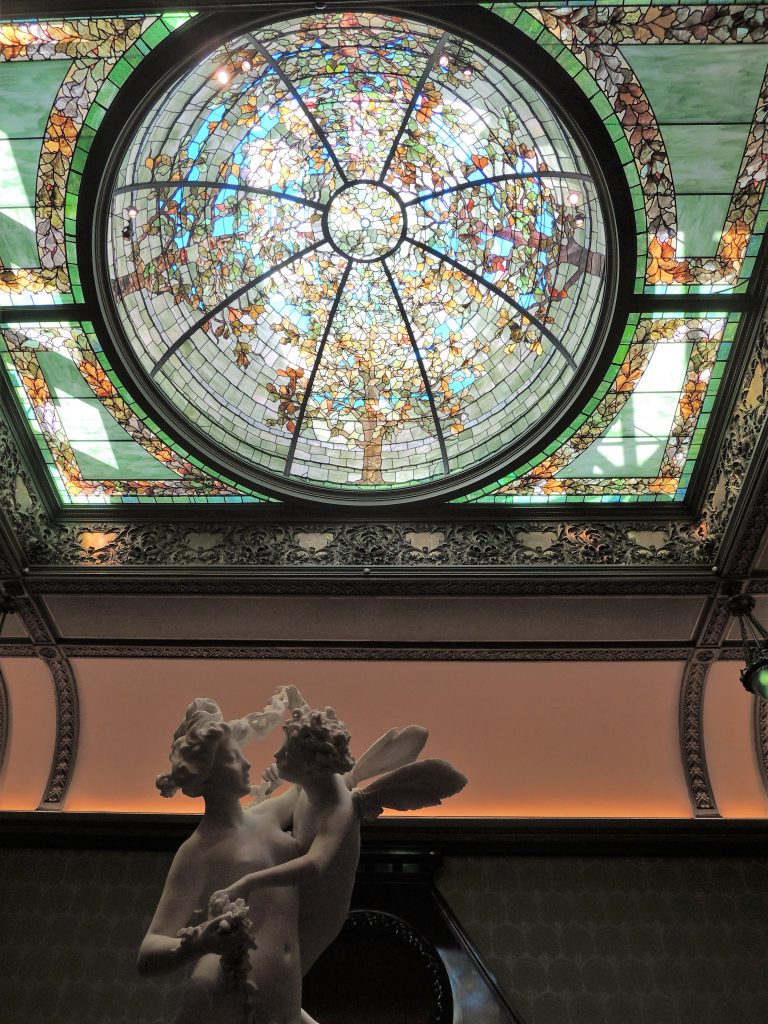 "Philanthropist Richard H. Driehaus founded the museum on April 1, 2003 with a vision to influence today's built environment by preserving and promoting architecture and design of the past.
To realize his vision, Mr. Driehaus commissioned a five-year restoration effort to preserve the structure and its magnificent interiors.
Today the galleries feature surviving furnishings paired with elegant, historically-appropriate pieces from the Driehaus Collection of Fine and Decorative Arts, including important works by such celebrated designers as Herter Brothers and Louis Comfort Tiffany."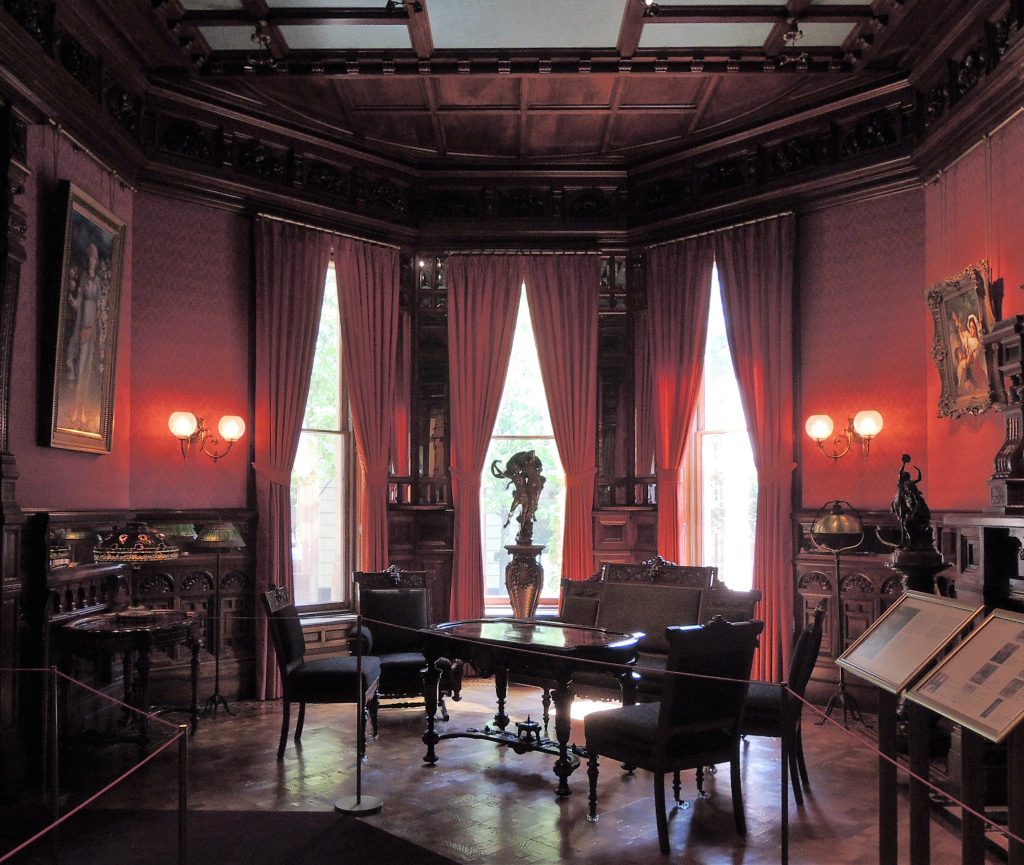 On the second floor, complementing home's stunning interiors is the exhibition "With a Wink and a Nod: Cartoonists of the Gilded Age." Original pen and ink drawings for Puck magazine are shown along with the final print versions of each cartoon. Organized by the Flagler Museum, Palm Beach, Florida, with special thanks to Jean S. and Frederic A. Sharf, the show is on view until January 8, 2017.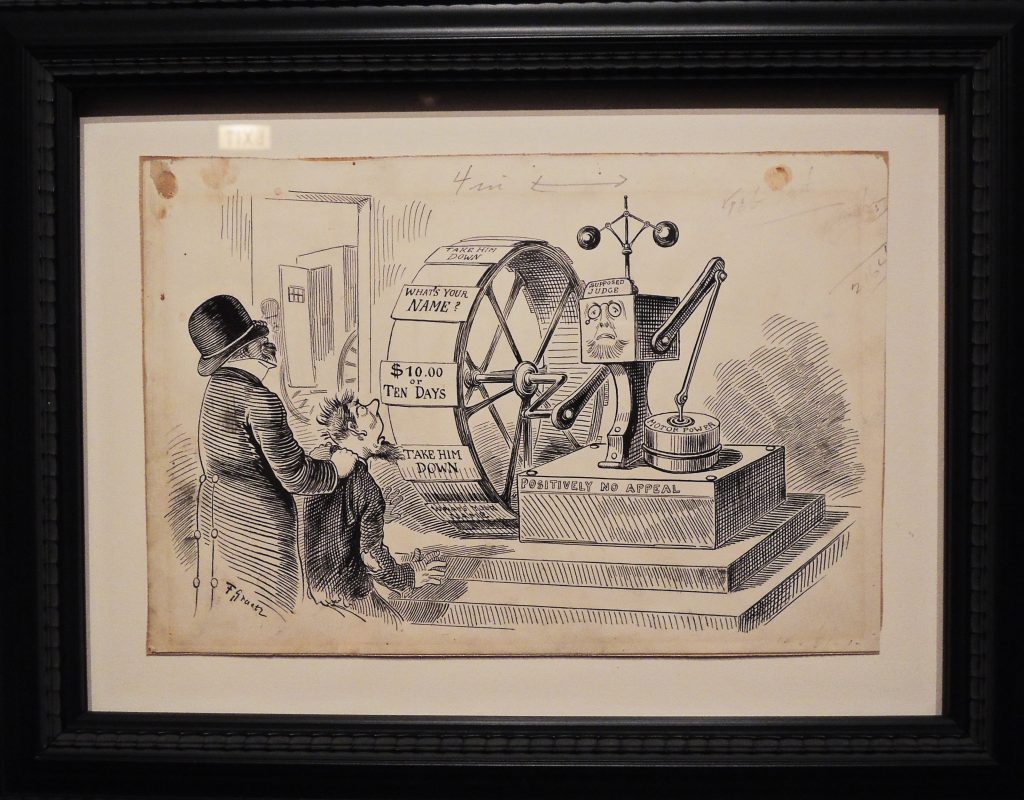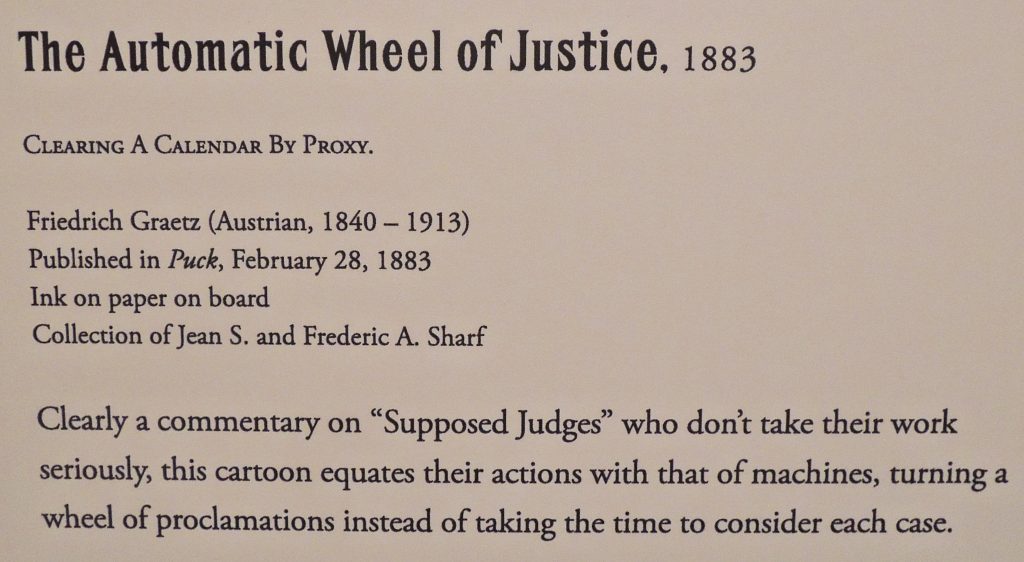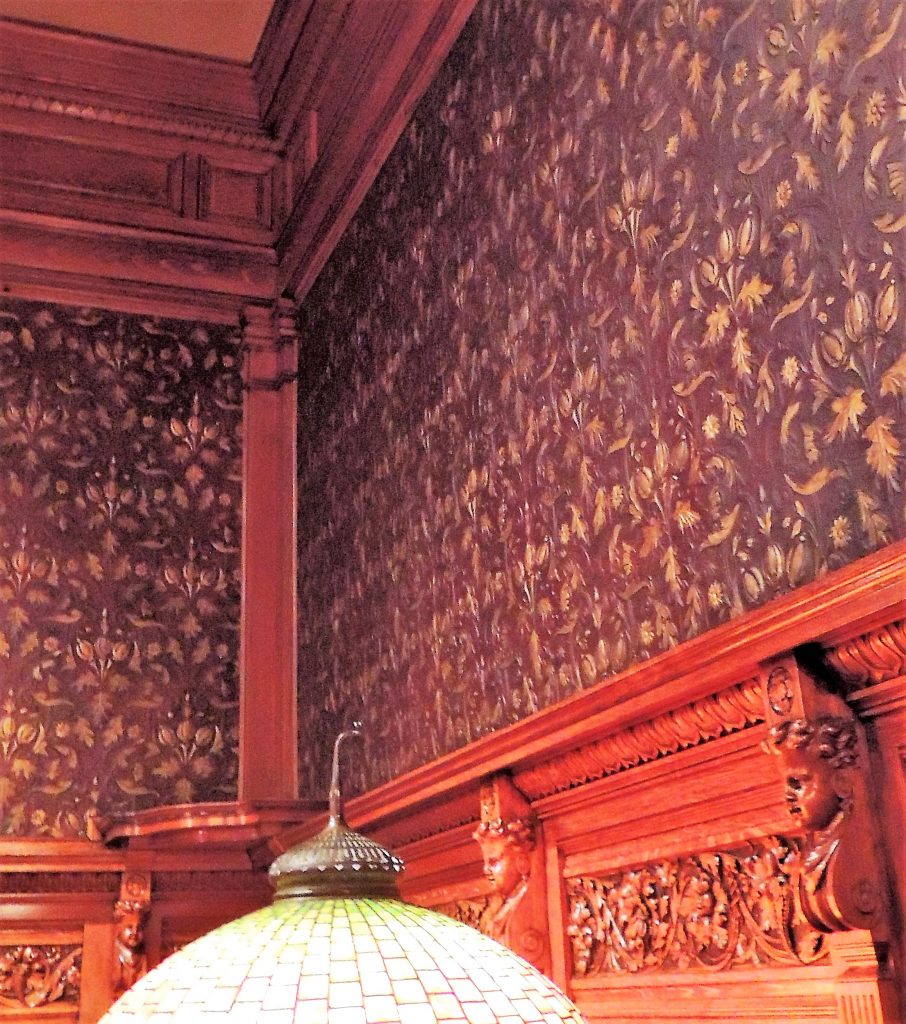 Several rooms have Lincrusta wall treatments, an embossed and heavily textured wall covering that imitates tooled leather or papier-mâché but with great beauty and stability.
First patented in 1877, the Nickerson house was one of the first to incorporate this new design material in the United States.
For more information about the wonderful interiors in the Driehaus, see http://www.driehausmuseum.org/visit/interior_highlights
See also David Bagnall, An American palace: Chicago's Samuel M. Nickerson House (Chicago, Illinois: Richard H. Driehaus Museum: Distributed by University of Chicago Press, 2011). Marquand Library (SA) Oversize NA7511.4.C45 B34 2011q