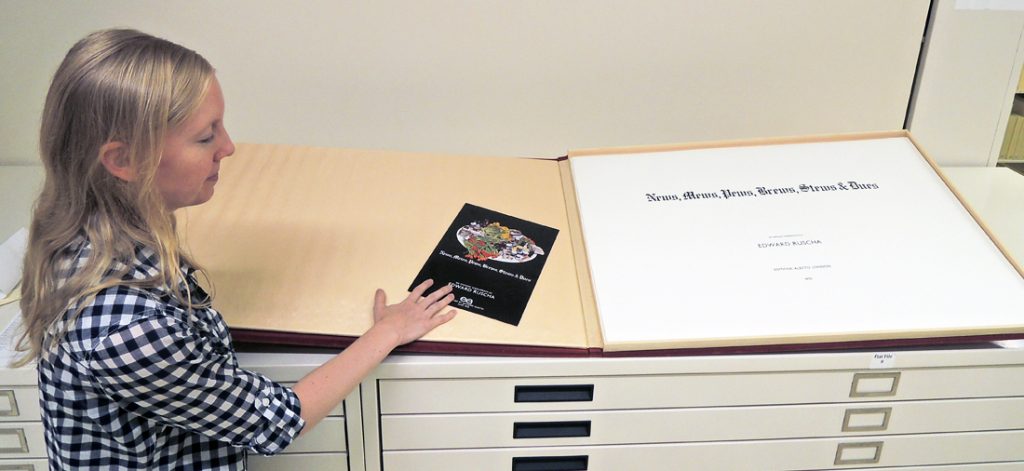 Princeton University Library holds one copy of every book created by the contemporary artist Ed Ruscha. Moving some books require extra help because of their size, such as Ruscha's News, Mews, Pews, Brews, Stews, & Dues (London: Editions Alecto, 1970). Graphic Arts Collection. Copy 77 of 125, plus 25 AP.
Each of the six organic screen prints in this portfolio is 23 x 31 inches (58.4 x 78.7 cm), housed in a red velvet-covered box 24 5/8 x 33 1/4 inches (62.6 x 84.1 cm). To open on the table, it needs six feet of clear space. Thank you to Brianna Cregle for her help with it.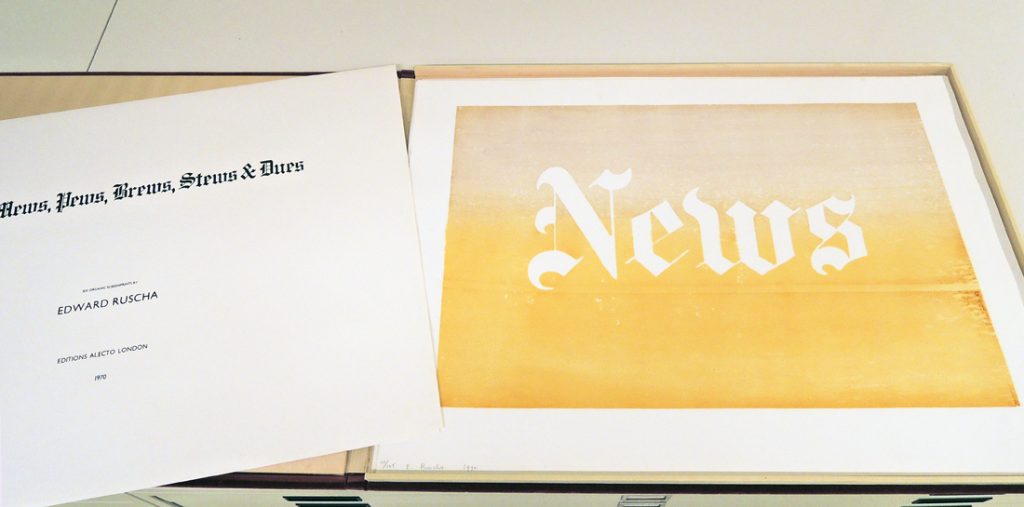 Each print is made with different and unexpected organic materials, such as News, which was printed with blackcurrant pie filling over red salmon roe. In a 1970 interview included in this volume, Ruscha said he liked the incongruous elements. "The pleasure of it is both in the wit and the absurdity of the combination. I mean the idea of combining axle grease and caviar!" He went on to say "New mediums encourage me. I still paint in oil paint. But what I'm interested in is illustrating 'ideas'."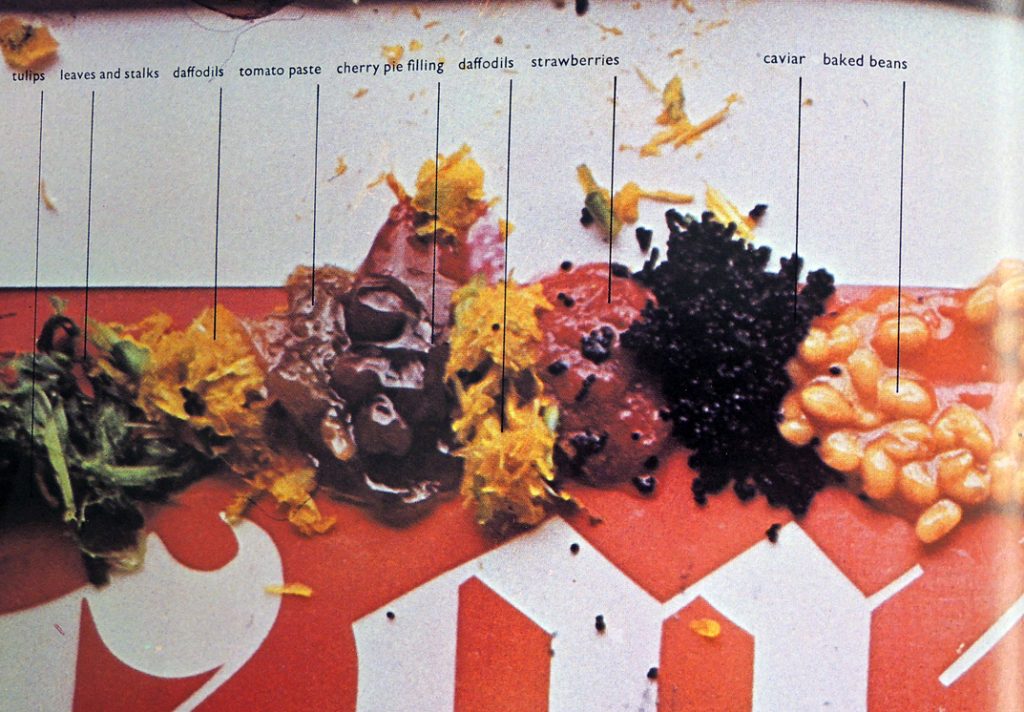 The illustration above shows the various organic materials used in making this portfolio. Below are the recipes for each individual print. The pseudo-Gothic font was, for Ruscha, an expression of English culture and the words a reaction to his enjoyment with actual London mews while living there.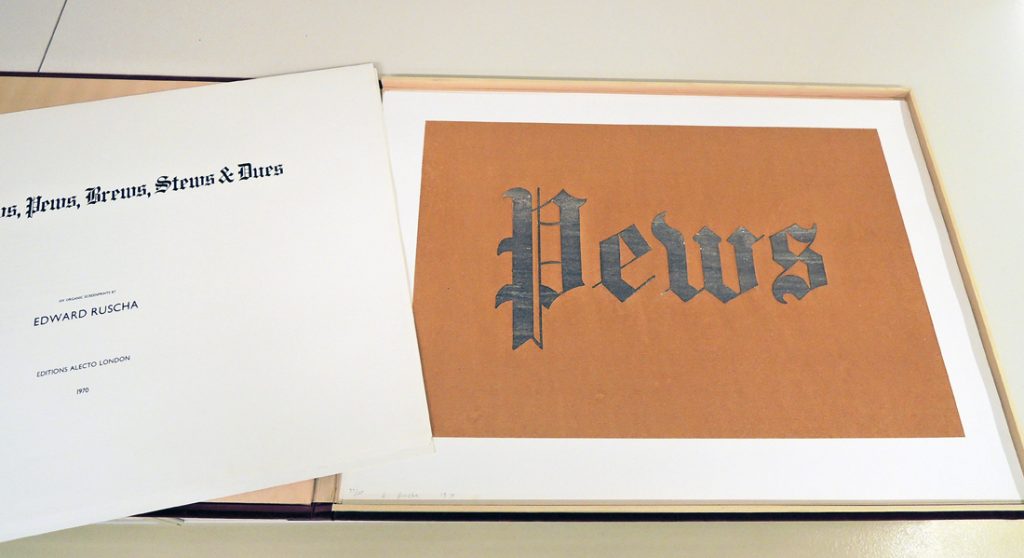 Hershey's chocolate flavor syrup and Camp coffee and chicory essence. Squid in the ink.