Now in its eleventh year, the New York Art Book Fair will take place September 16 to 18, 2016 at MoMA PS1 in Long Island City, Queens. On Sunday, September 18, Princeton's Lecturer in Visual Arts, David Reinfurt will speak with Karel Martens from 2:00 to 3:00 pm, a discussion they are calling "It's About Time." The talk will be moderated by Prem Krishnamurthy. http://arts.princeton.edu/people/profiles/reinfurt/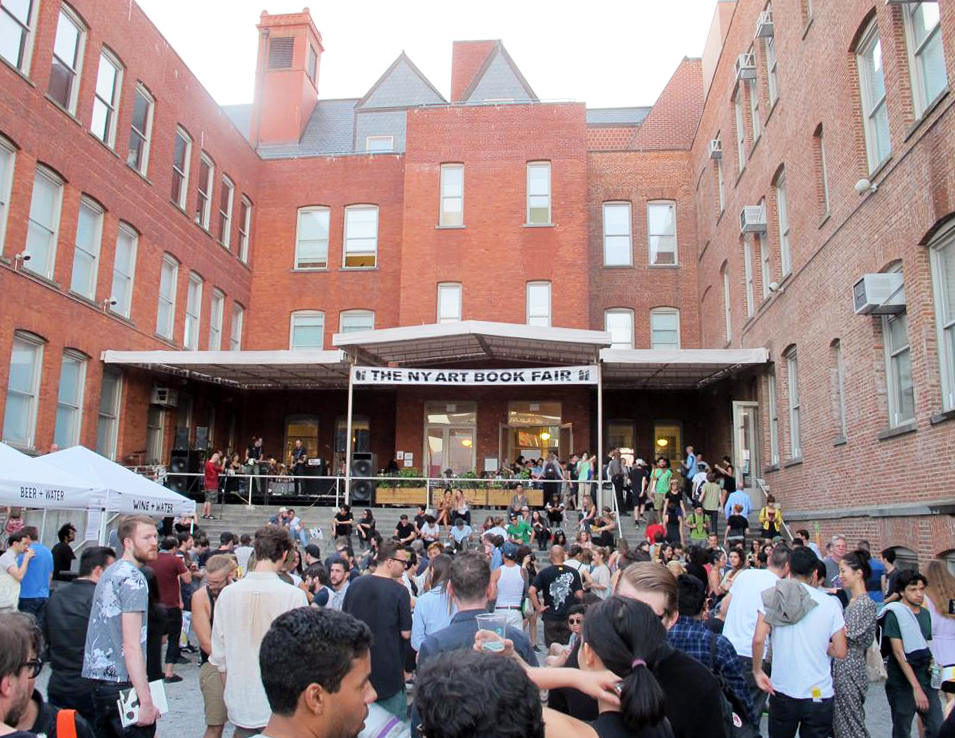 Here's their blurb:
"Dutch graphic designer Karel Martens joins New York-based designer David Reinfurt for a conversation around questions of time and creative practice. . .  Although primarily focused on different media — Martens on printed matter, and Reinfurt on software-based works — both designers extend the core activities of the field through their independent investigations, which range from experimental prints, edited publications, video and interactive works, and spatial installations.
This aspect of both Martens' and Reinfurt's practice has led them to develop ideas and projects over durations that span years or even decades. Clocks themselves figure prominently in each body of work, as a way to mark time while also perform its passing. Since the 1960s, motorized clock mechanisms have played a crucial role in Martens' kinetic sculptures, which use continuous movement to create shifting optical effects.
Reinfurt (as Dexter Sinister and O-R-G) has published a suite of objects and apps since 2000 that tell time in novel and often perverse ways, asking viewers to slow down. Bringing two key figures into public dialogue, this event raises questions about design, contemporary visual practice, and the long gestation period of independent ideas."
It is curious that another exhibition this fall will also focus on time. On Time: The Quest for Precision is curated by Bruce Bradley at the Grolier Club in New York City from September 14 to November 19, 2016. The show features books on time and timekeeping from the Linda Hall Library of Science, Engineering and Technology in Kansas City, Missouri.
"From sundials to atomic clocks, the exhibition On Time: The Quest for Precision explores the history of precise timekeeping through rare books that taught readers techniques of timekeeping, announced new inventions, and provided instructions on the construction and use of timekeeping instruments."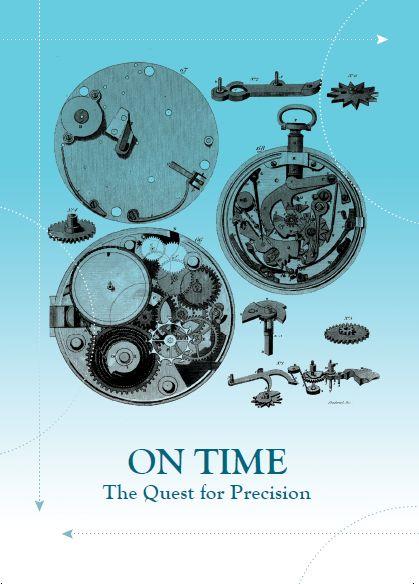 For more information see: http://www.grolierclub.org/Default.aspx?p=DynamicModule&pageid=289914&ssid=169184&vnf=1#On%20Time