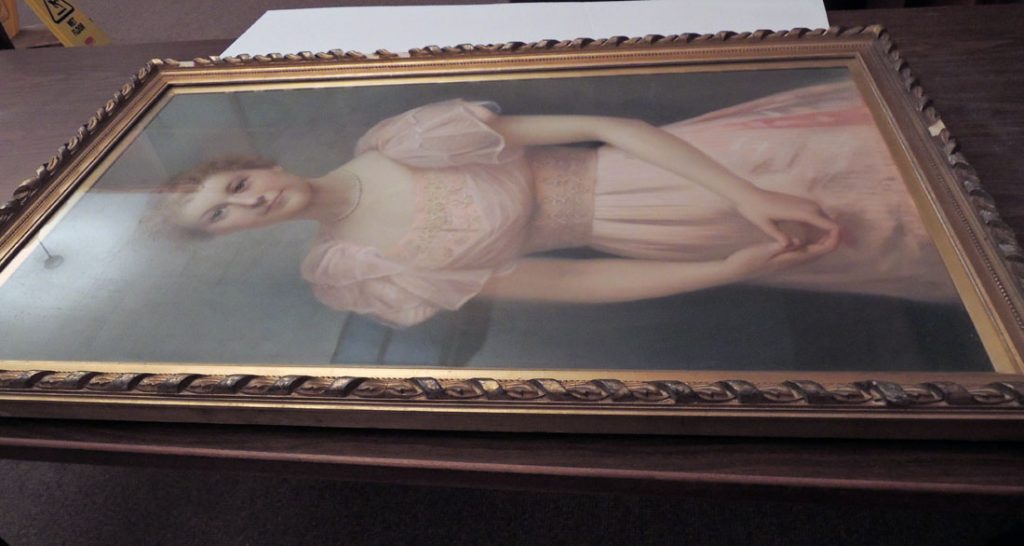 The Graphic Arts Collection is being transferred into the new vaults. Above, Mrs. Beulah Rollins, wife of Philip Ashton Rollins (1869-1950), the founder of the Friends of the Princeton University Library, waits patiently to move down to her new home. Below, Virgil Thomson is getting bored waiting for the elevator.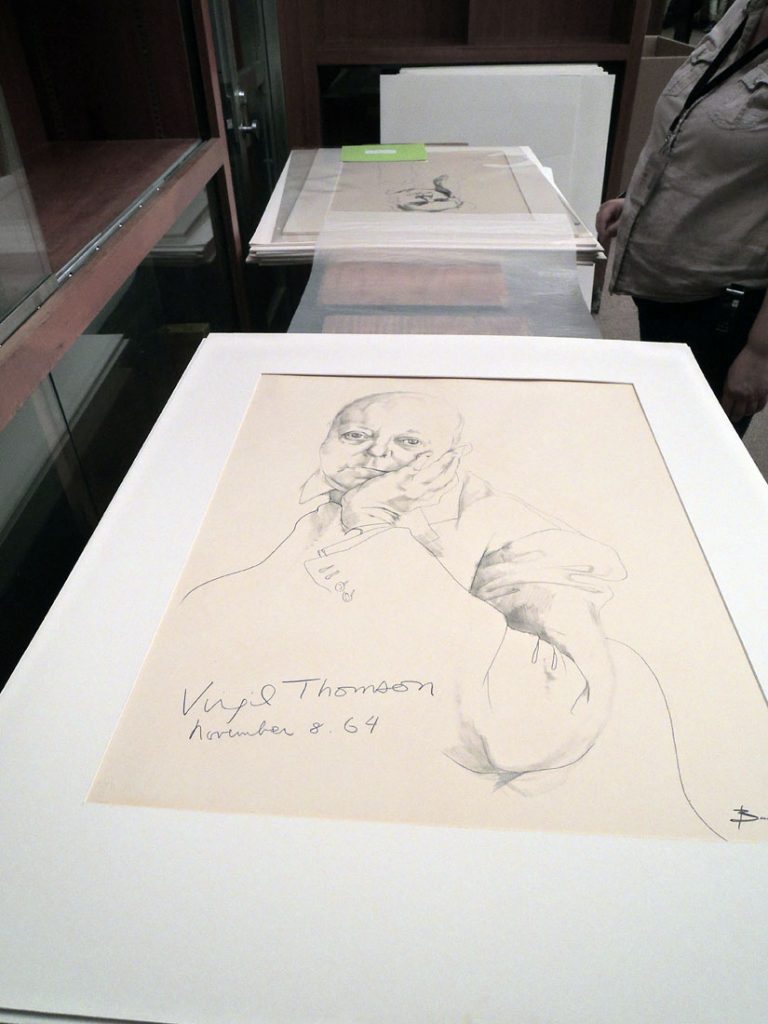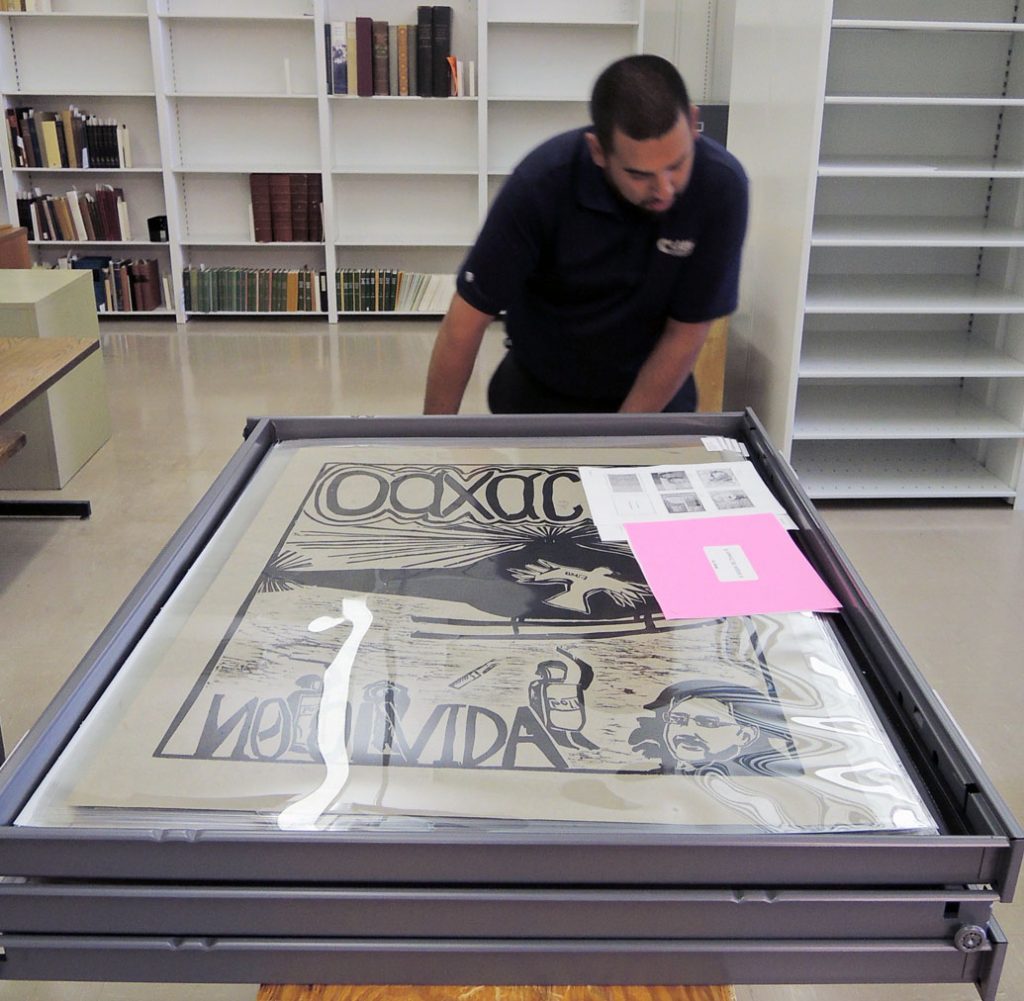 Even the movers are enjoying the collection.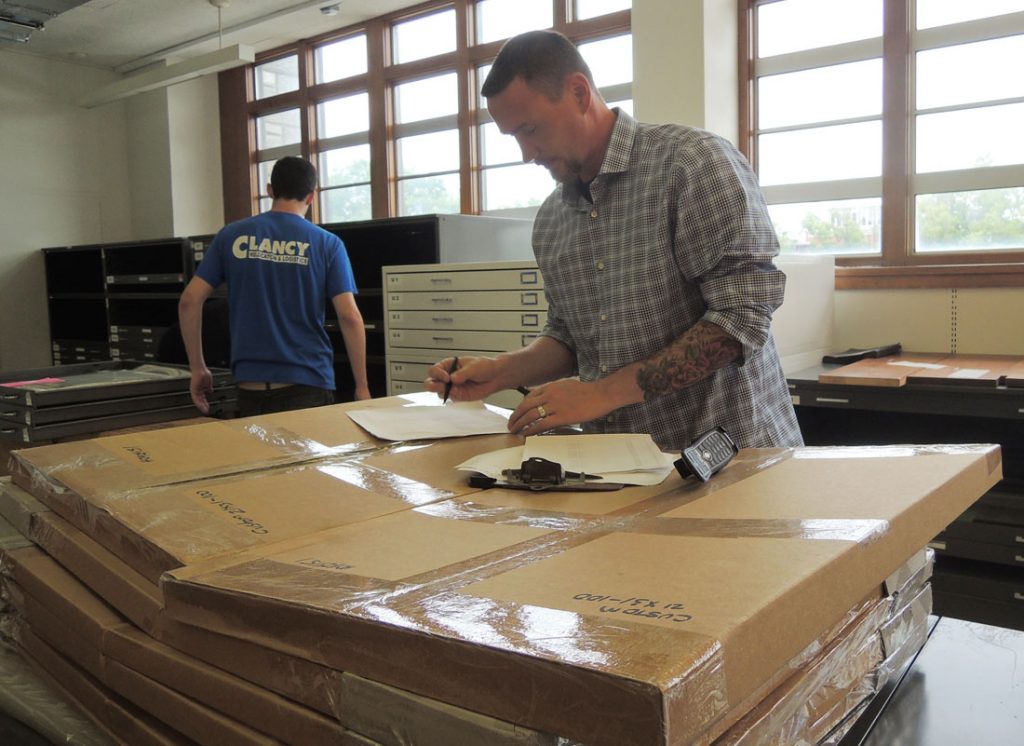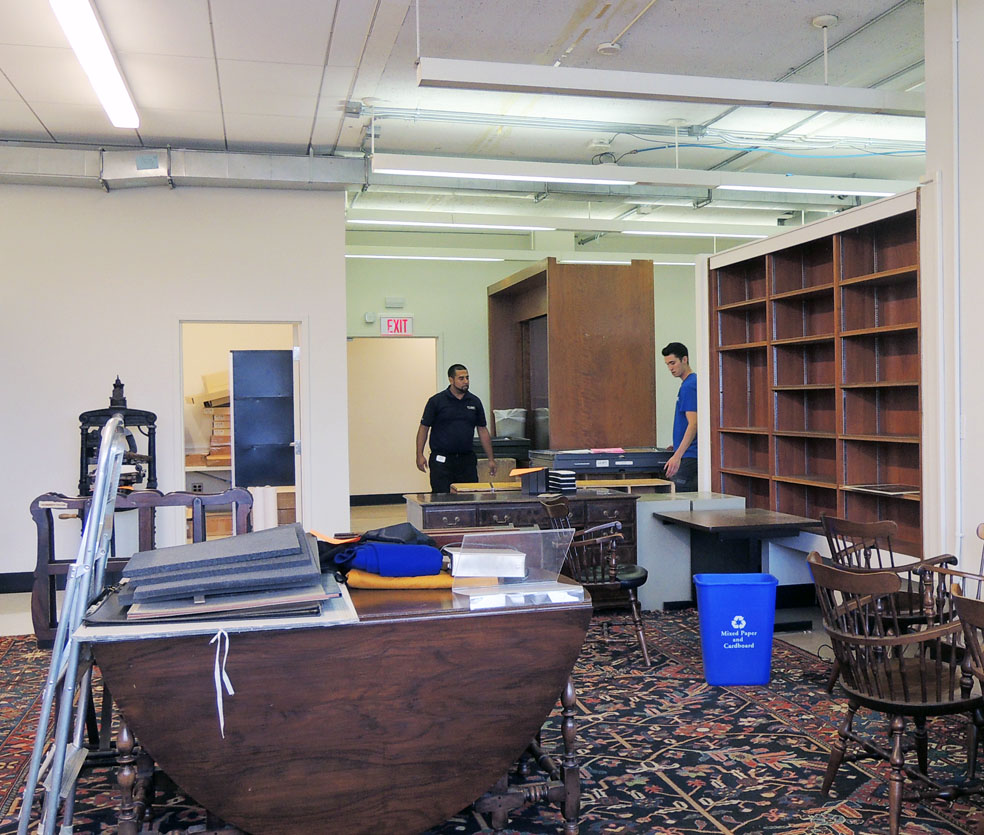 Clearing out one space, as the empties fill up another.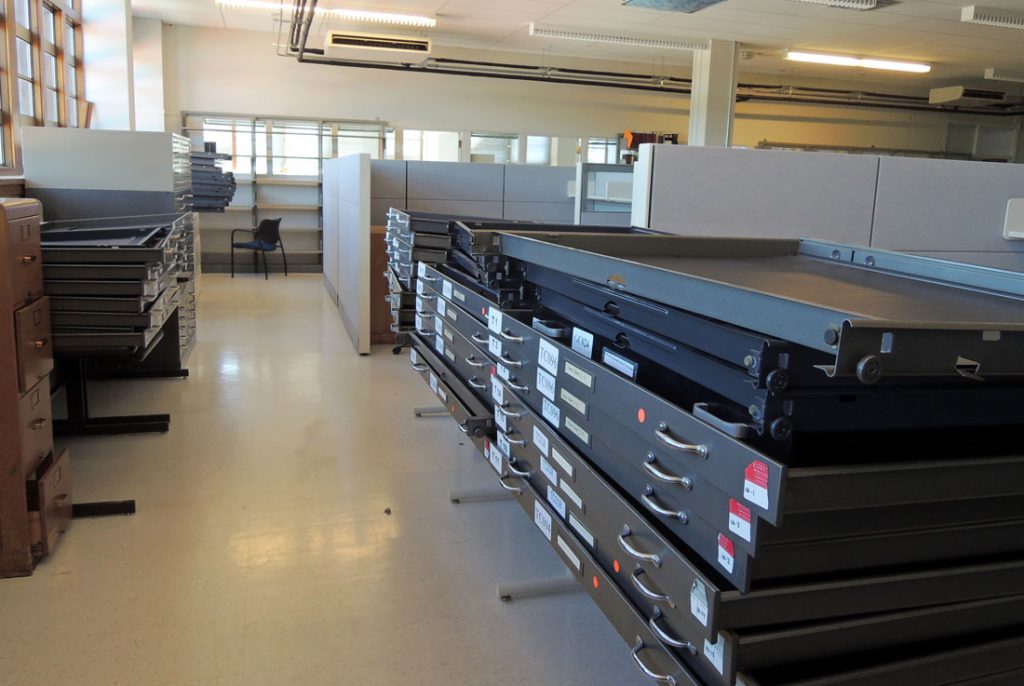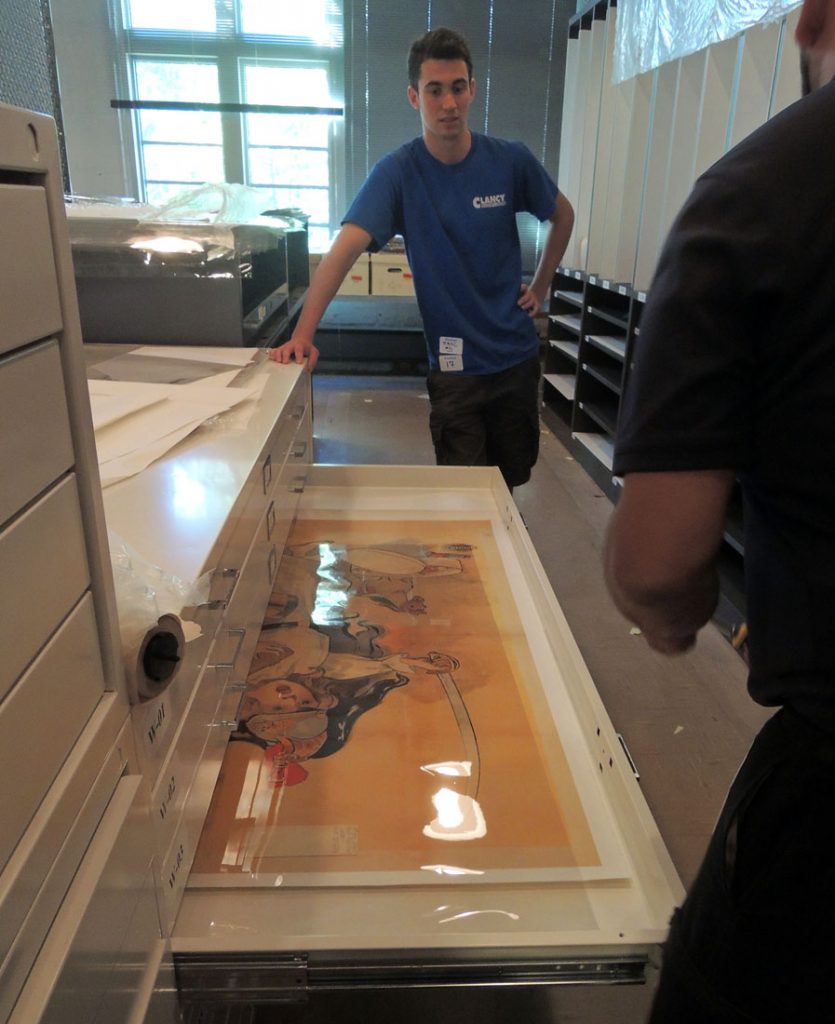 Pausing for a conference. Drawer = 48 inches; door it needs to go through = 36 inches.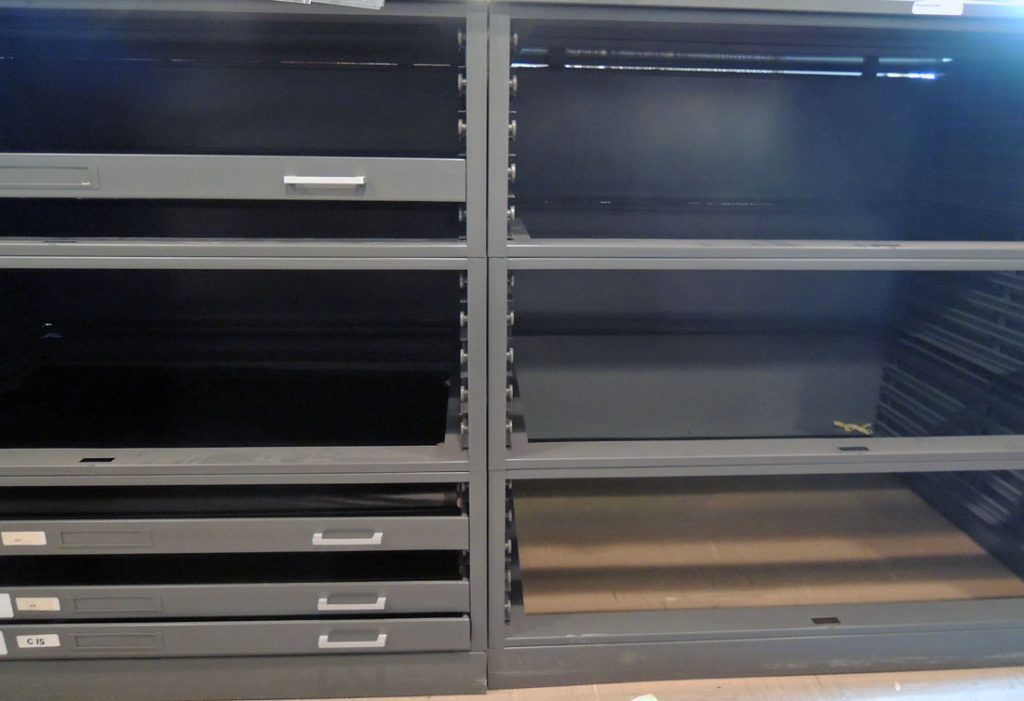 Finished. Thank you to all who stayed to help while the rest of the world took a long weekend.