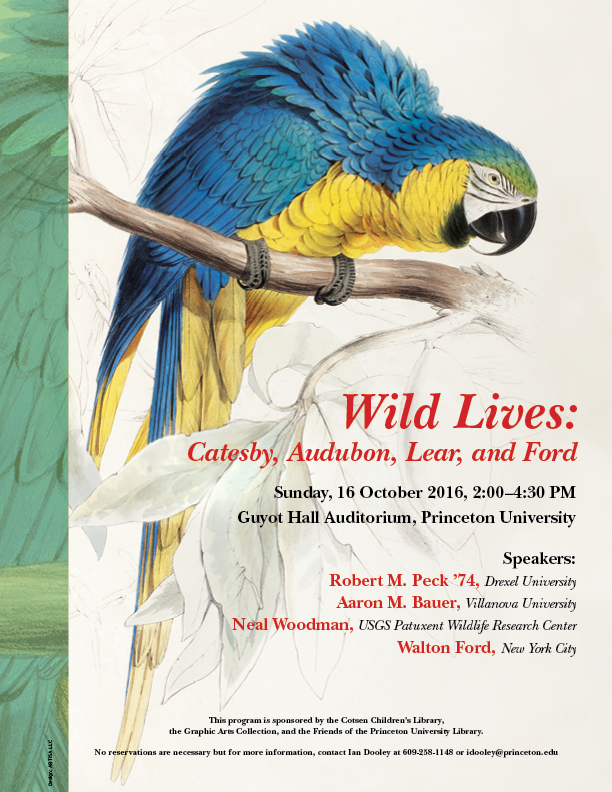 Wild Lives: Catesby, Audubon, Lear, and Ford
Sunday, 16 October 2016, 2:00 to 4:30 in Guyot Hall Auditorium, Princeton University.
An afternoon of talks by Robert M. Peck, Class of 1974, Drexel University; Aaron M. Bauer, Villanova University; Neal Woodman, USGS Patusent Wildlife Research Center; and Walton Ford, contemporary artist from New York City.
This program is sponsored by the Cotsen Children's Library, the Graphic Arts Collection, and the Friends of the Princeton University Library. No reservations are necessary but for more information, contact Ian Dooley at 609-258-1148 or idooley@princeton.edu
Here's a map of Guyot Hall: http://www.princeton.edu/pei/contact/guyot-map/
Closest parking is on Ivy Lane, lot no.14, open to everyone on Sunday afternoon.