Shortshanks (pseudonym for Robert Seymour, 1798-1836), Locomotion: Walking by Steam, Riding by Steam, Flying by Steam, ca. 1830. Etching with hand coloring. Graphic Arts Collection
Seymour is one a many nineteenth-century artists who made fun of early steam engines. This plate depicts various attempts including a steam-powered walking machine that controls a pair of boots; a teakettle carriage powered by gunpowder tea; and a steam-driven ornithopter. Each part of the machines are lettered; text to the right of the title reads, "For an explanation of the Machinery see the next Number of the Edinburg Review."
Seymour used the pseudonym Shortshanks until George Cruikshank objected to the similarity and made him stop.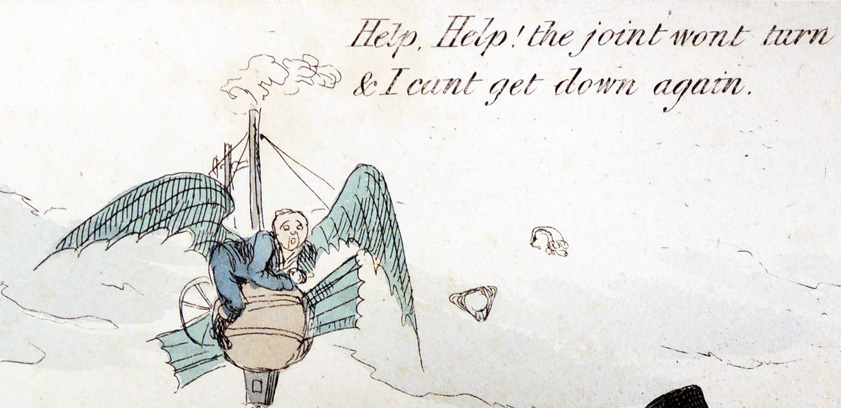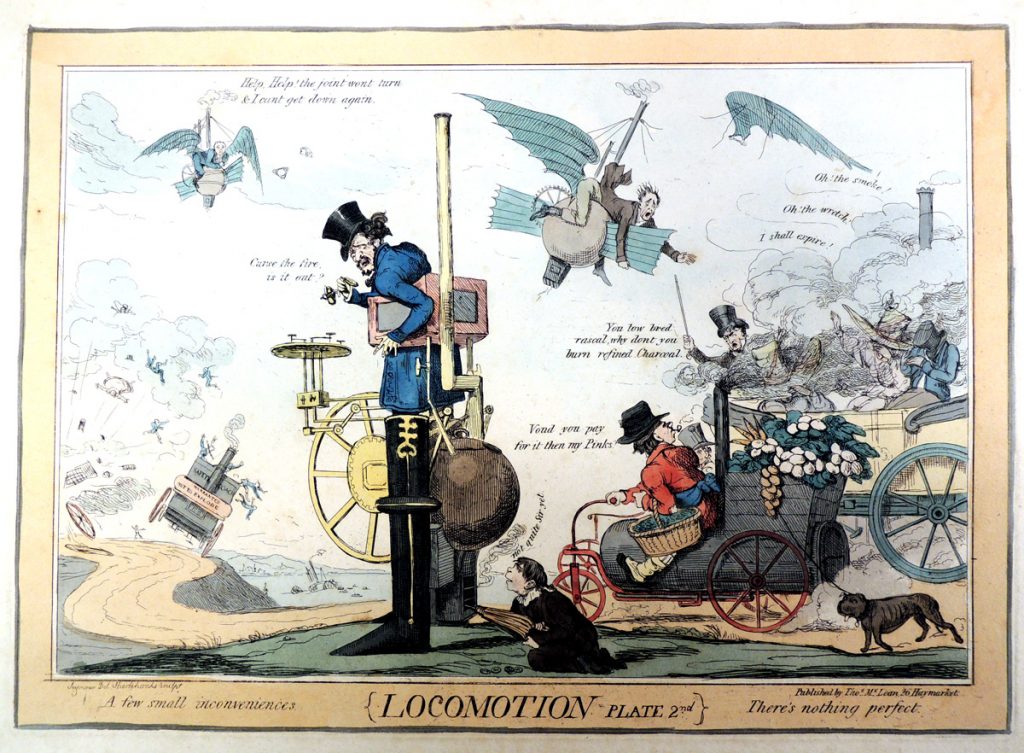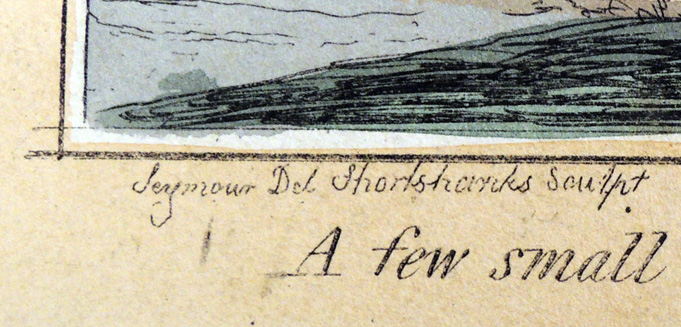 Shortshanks (pseudonym for Robert Seymour, 1798-1836), Locomotion. Plate 2nd, ca. 1830. Etching with hand coloring. Graphic Arts Collection
In the companion plate, each of these mechanisms has gone wrong. The fire in the boot-engine has gone out. The tea has exploded in the steam kettle carriage. And both the flying steam contraptions are in trouble. The subtitle reads: "A few small inconveniences. There's nothing Perfect."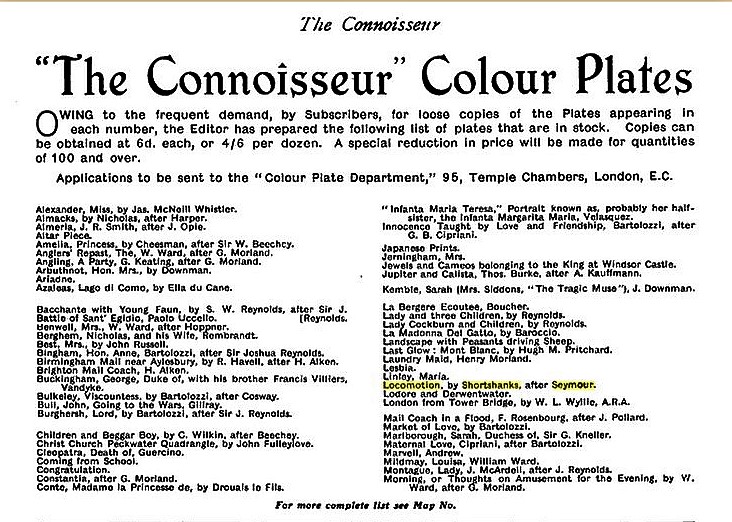 In the early twentieth century, Connoisseur magazine printed photo-mechanical reproductions of important paintings and decorative arts, which subscribers could remove and frame. These prints were also sold individually or in large groups.
In the August 1905 Connoisseur, Sir Alfred Harmsworth wrote "Motor Prints," an illustrated survey of Sir David Salomons's satirical print collection featuring images of early steam locomotion. The text begins [his spelling], "This collection of prints pourtraying the struggles and triumphs of the pioneers of automobilism has an interest altogether apart from the appeal which it makes to the connoisseur."
Perhaps the editors ran out of space in that issue because one last print was published in the September 1905 issue: a reproduction of Seymour's Locomotion plate 2. Several prominent institutions, including the British Museum, have only the photo-mechanical reproduction in their collection.