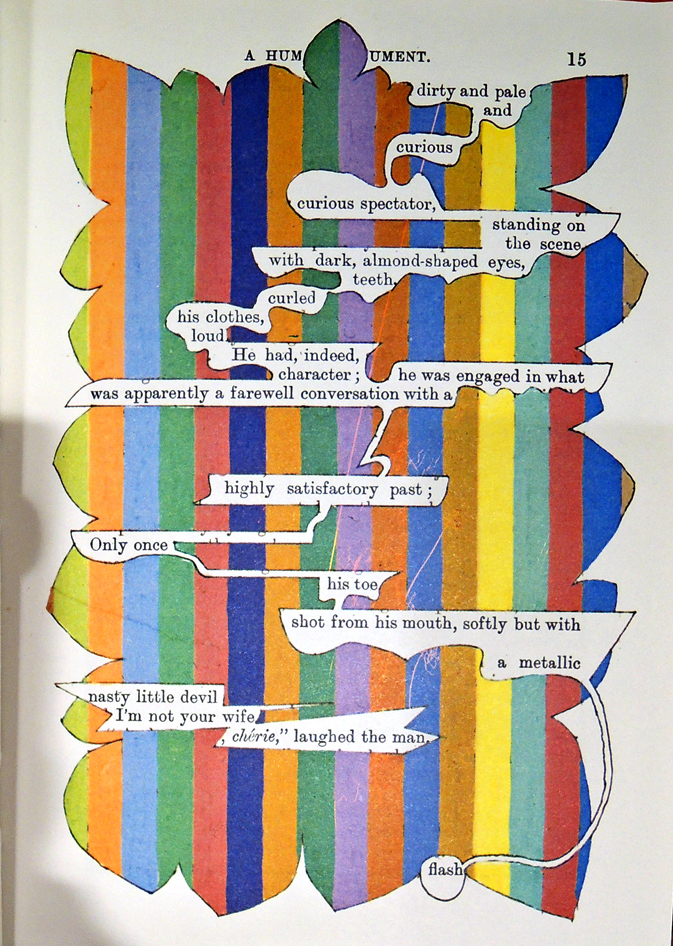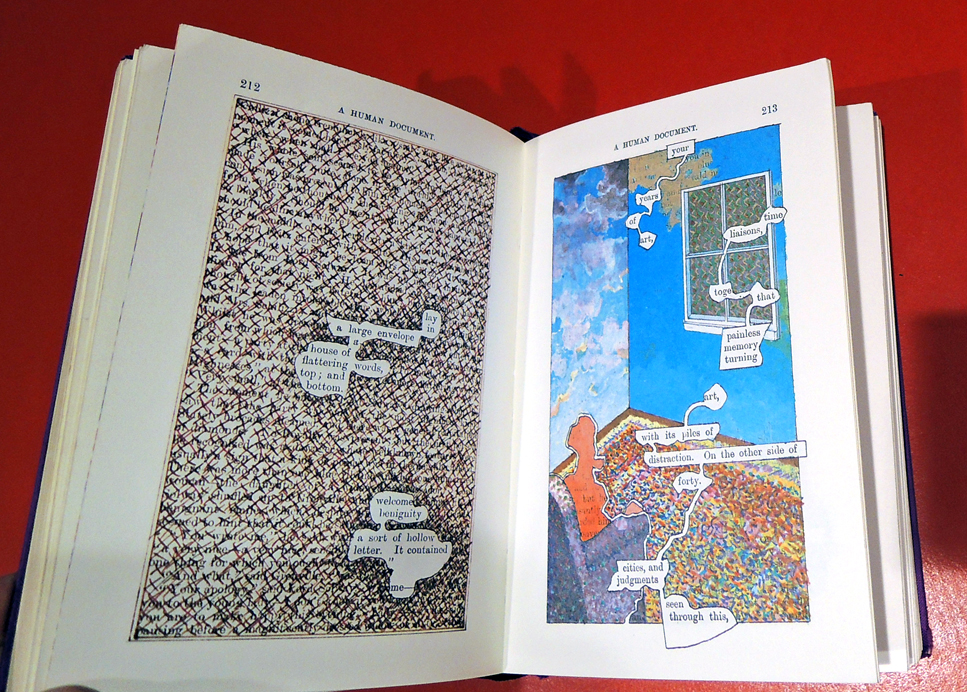 It is fifty years since Tom Phillips began work on A Humument. This fall Phillips, who was a Director's Visitor to the Institute for Advanced Study from 2005 to 2011, will launch the final edition of the book, bringing the work to its completion.
http://us2.campaign-archive2.com/?u=0c0adc07d2f9eddc1cbbe35e2&id=295dc79bf6&e=07fe99d309
Published today, 27th October, 2016, the final installment of A Humument will appear in three formats: paperback, hardback, and a limited special edition of 100 numbered copies presented in a clamshell box with a signed and editioned print.
Phillips remembers, "A Humument started life around noon on the 5th of November 1966 at a propitious place. Austin's Furniture Repository stood on Peckham Rye, where William Blake saw his first angels and which Van Gogh must have passed once or twice on his way to Lewisham. As usual on a Saturday morning Ron Kitaj and I were prowling the huge warehouse in search of bargains. When we arrived at the racks of cheap and dusty books left over from house clearances I boasted to Ron that if I took the first one that cost threepence I could make it serve a serious long-term project. My eye quickly chanced on a yellow book with the tempting title A Human Document. Looking inside we found it had the fateful price. 'If it's a dime,' said Ron 'then that's your book: and I'm your witness.'"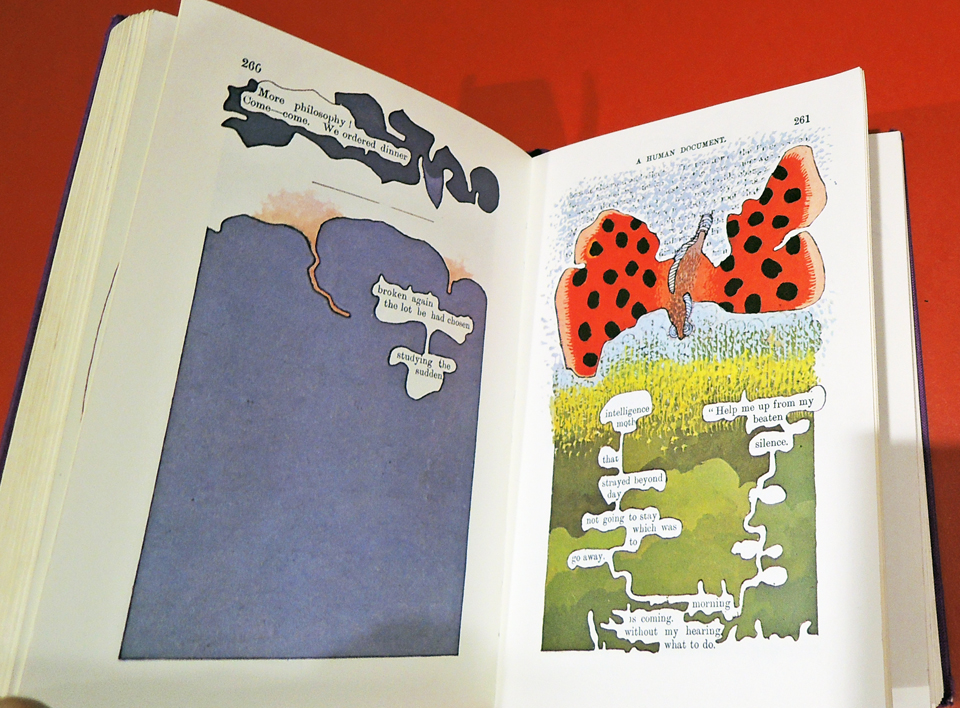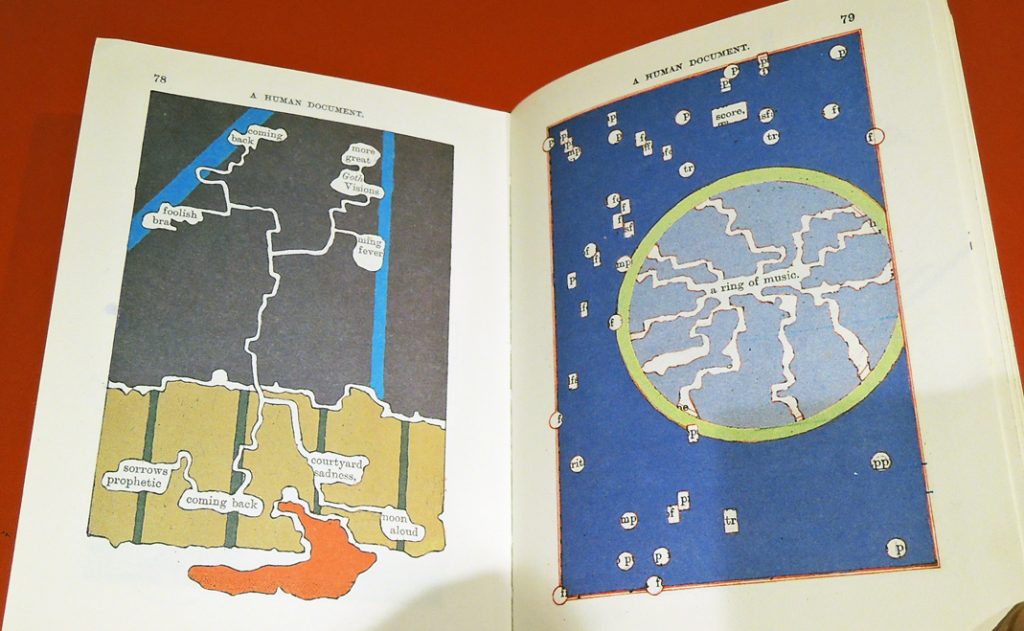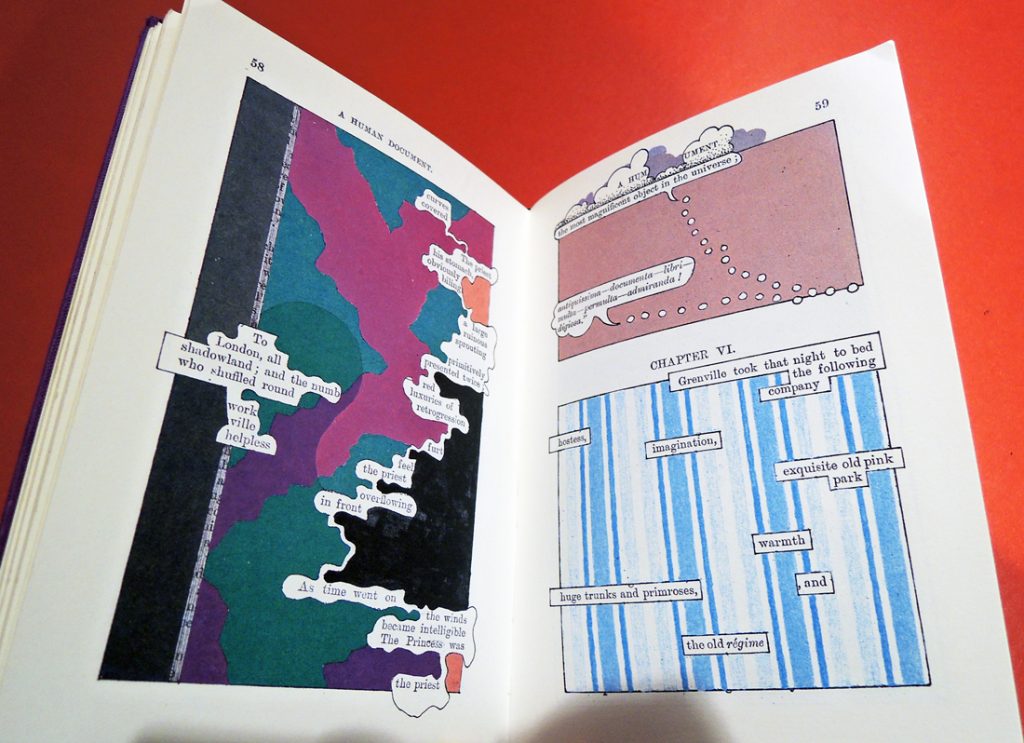 "Neither a novel, a poem, an artist's book, or a graphic novel," wrote Sebastian Smee, "Tom Phillips's 'A Humument,' on show at the Massachusetts Museum of Contemporary Art, is a little bit of all these things and one thing incontrovertibly: a masterpiece. It's also, uncomfortably, a parasite. Sucking steadily at the life juices of an earlier attempt at art, a late-19th-century novel called 'A Human Document' by W.H. Mallock, it has transformed its forgotten host page by page, edition by edition, into something far more imaginative and lasting. And while — like a charming houseguest grown fond of the husband he cuckolds — Phillips is unfailingly well-mannered toward Mallock's book, he has nonetheless thoroughly bested it." – Smee, "Tom Phillips's brilliance on every page," (Boston Globe July 04, 2013)