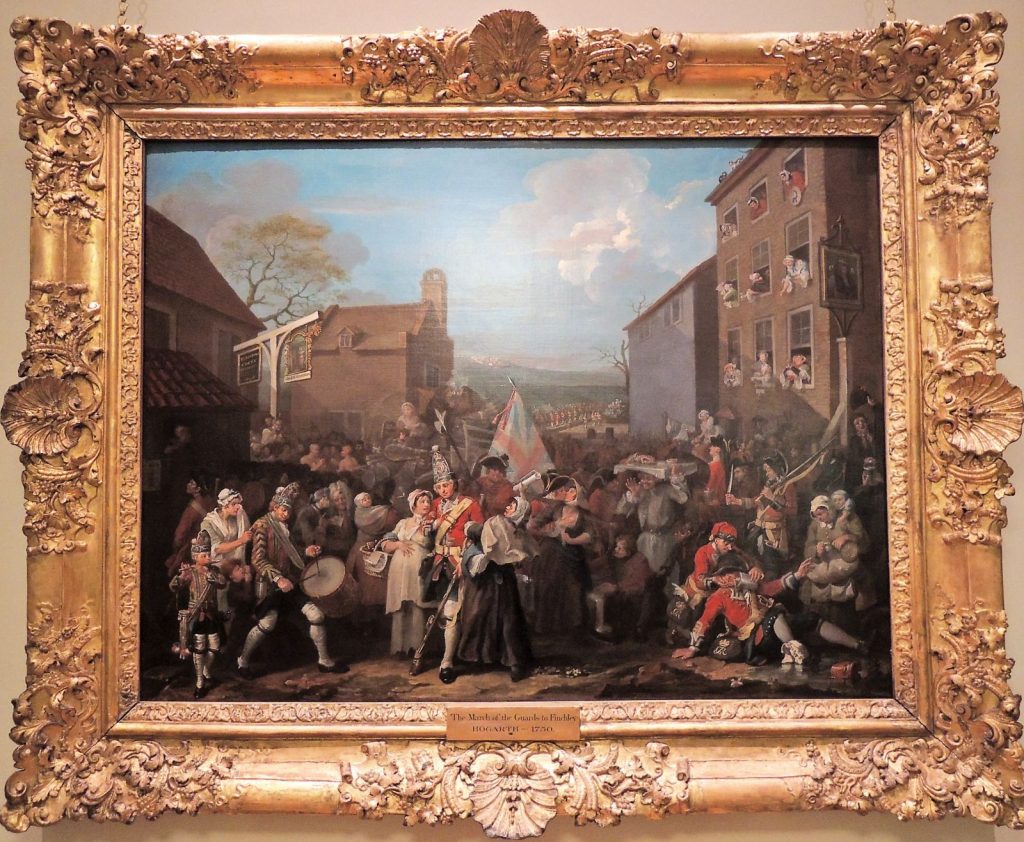 William Hogarth (1679-1764), The March of the Guards to Finchley, 1750. Oil on canvas. The Foundling Hospital Museum, London.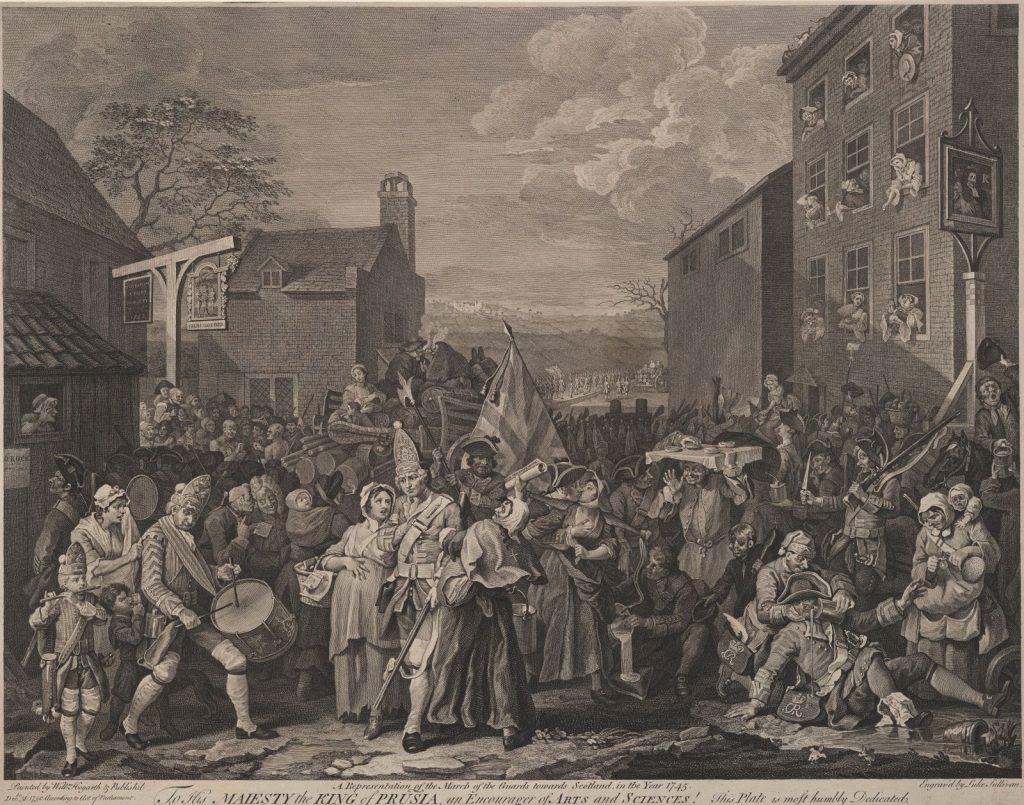 Luke Sullivan (1705-1771) after William Hogarth (1697-1764), The March to Finchley–A Representation of the March of the Guards towards Scotland in the Year 1745, 1761. Etching and engraving. Graphic Arts Collection GC106.
The Graphic Arts Collection has an almost complete set of individual engravings by and after William Hogarth, as well as each of the bound sets of his work. We do not, however, have any of his oil paintings and so, it was fun today to see the oil on canvas [above] from which a series of engravings were made.
Hogarth offered this painting to King George II as a gift but the King foolishly refused it. "So Hogarth gave the first 2000 people to place an advance order for engravings the option of buying a lottery ticket to win the painting. When the day of the lottery came Hogarth had 167 tickets left, and he gave all of them to the Foundling Hospital. Perhaps unsurprisingly, the Hospital won the painting."–Foundling Hospital Museum.
Princeton does, by the way, also have an advance order ticket for this painting but unfortunately, not the winning ticket.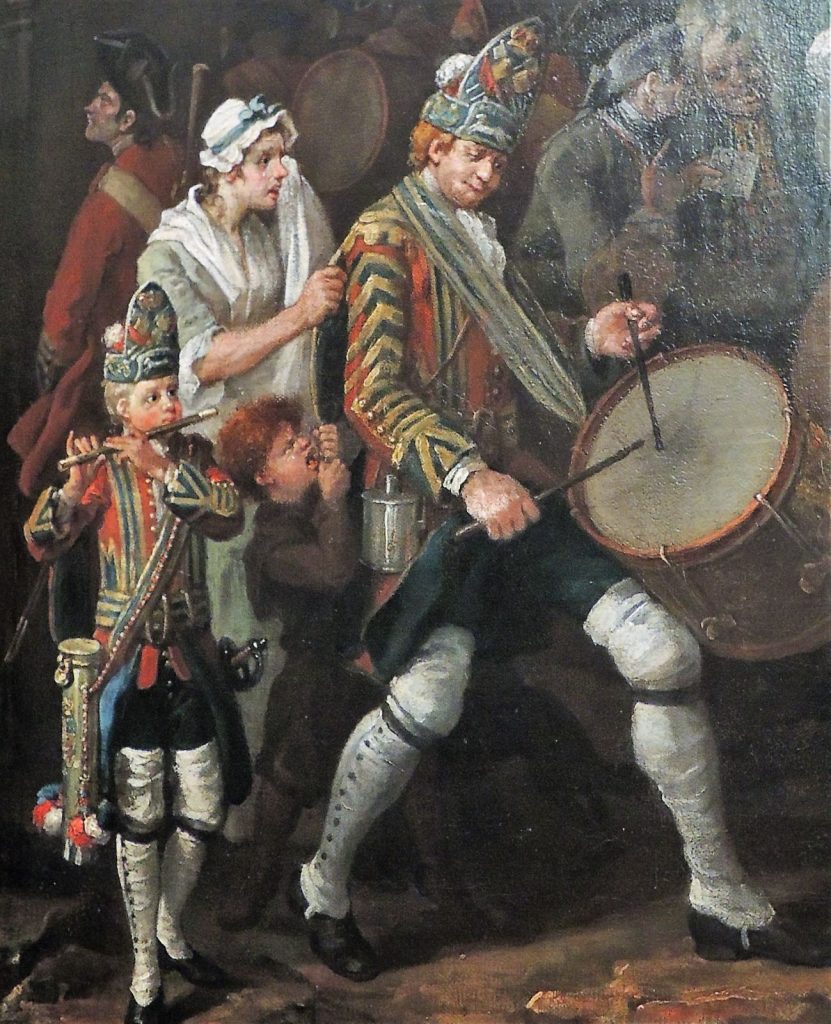 See also our exhibition website: http://rbsc.princeton.edu/hogarth/home