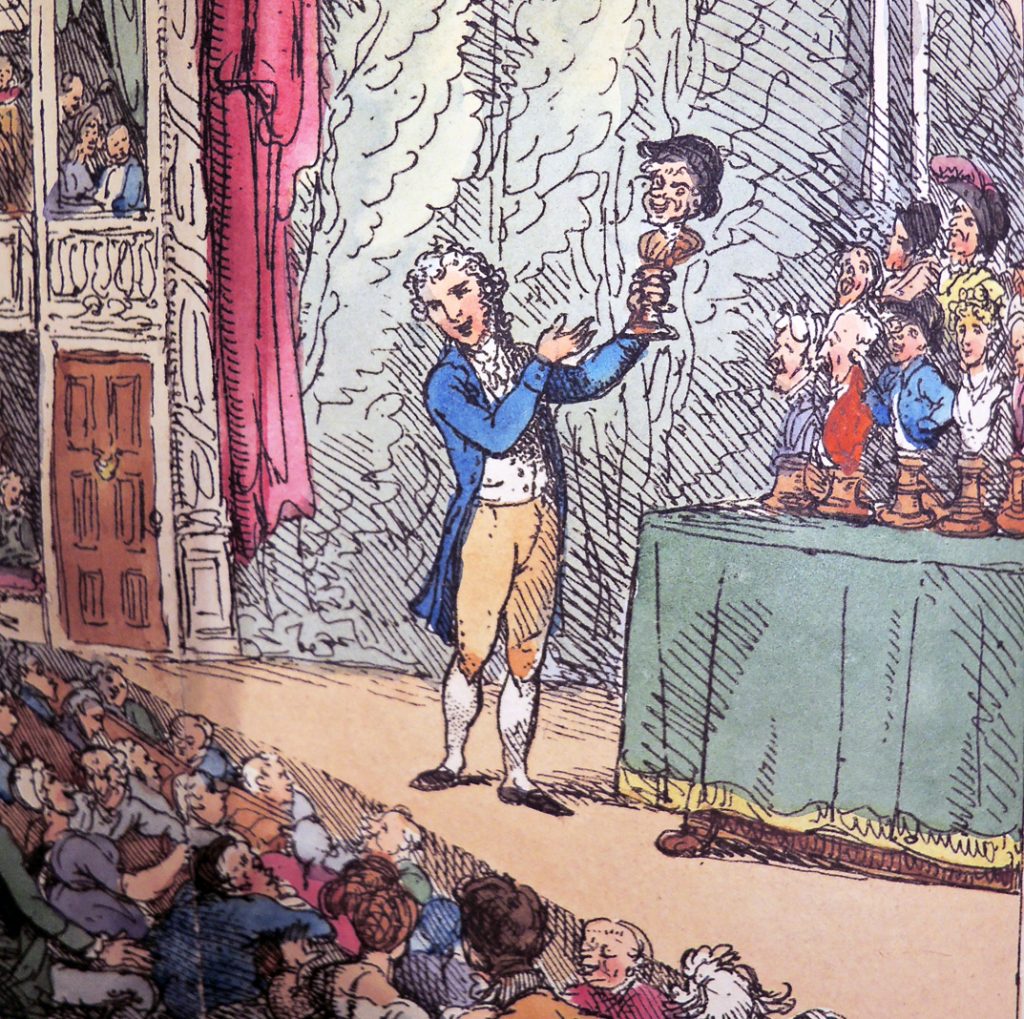 In honor of "Reading Faces," the standing-room-only panel held a few days ago at the Princeton University Art Museum, here is an 1808 "Lecture on Heads". The University's scholars focused on caricatures and studies of expressions, approaching the works of art from the perspectives of art history, psychology, and neuroscience.
Speakers included Anne McCauley, David Hunter McAlpin Professor of the History of Photography and Modern Art; Alexander Todorov, professor of psychology; Judy Fan, postdoctoral research associate in the Princeton Neuroscience Institute; and Veronica White, Curator for Academic Programs.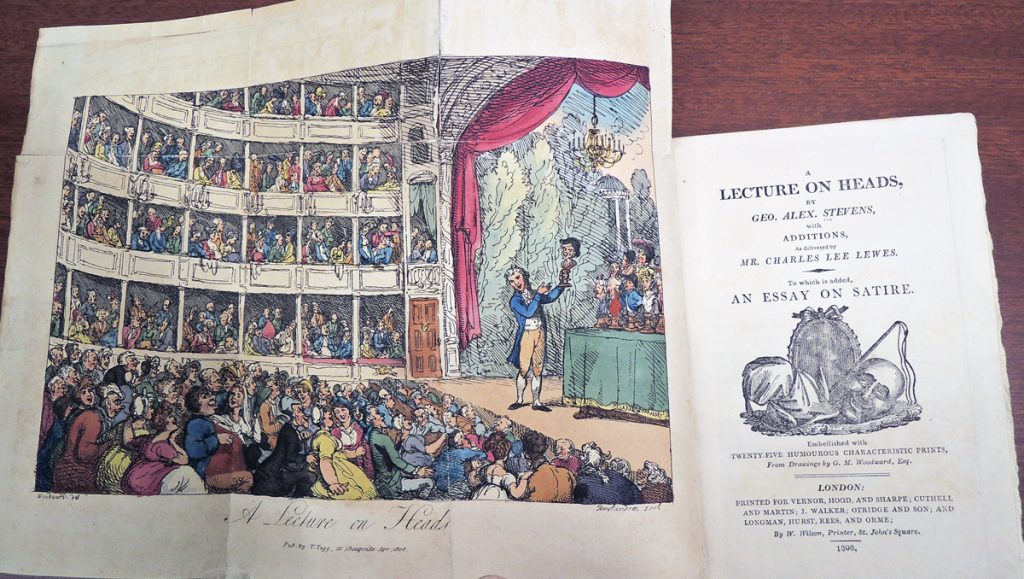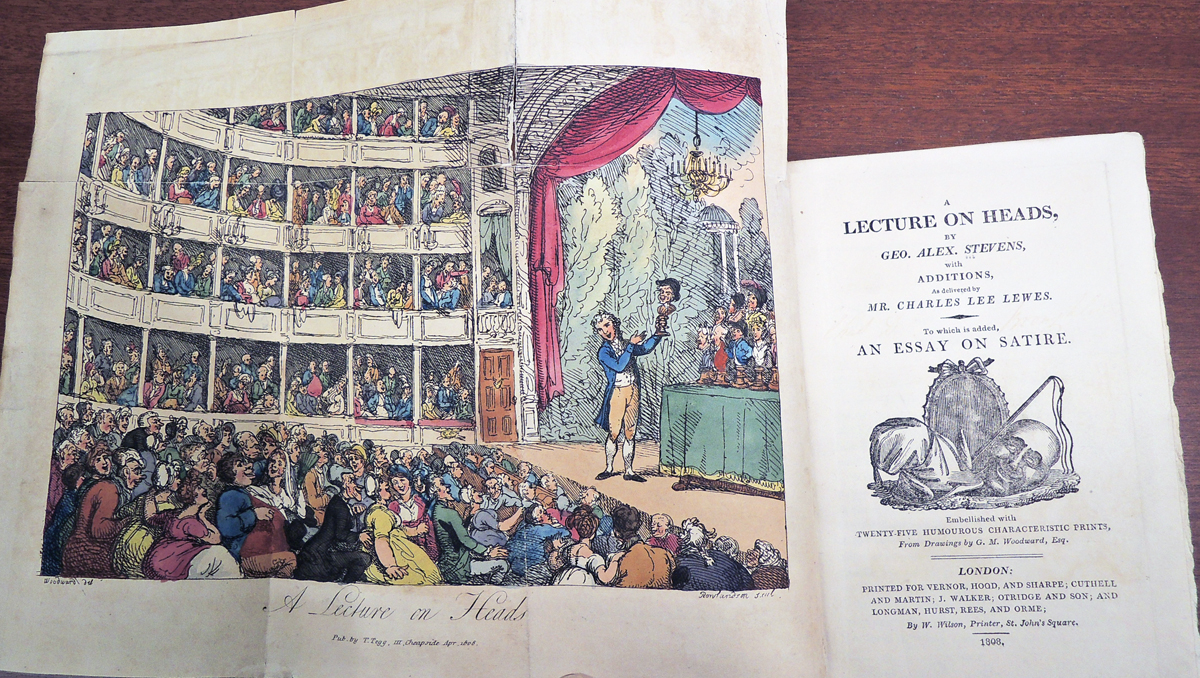 George Alexander Stevens, on the other hand, got the idea of a lecture by a country carpenter, who made the character-blocks that formed the subjects of illustrations. It proved an extraordinary success in the hands of the originator. He carried it about England, through the United States, and on finally to Ireland.
After a certain point (there is disagreement on the exact year) Stevens sold his act to the comedian Charles Lee Lewes, who continued to perform the "Lectures" for several years. Lewes is given credit for the performance in this book. The 25 plates in this volume were designed by George Woodward but etched and colored by Thomas Rowlandson.