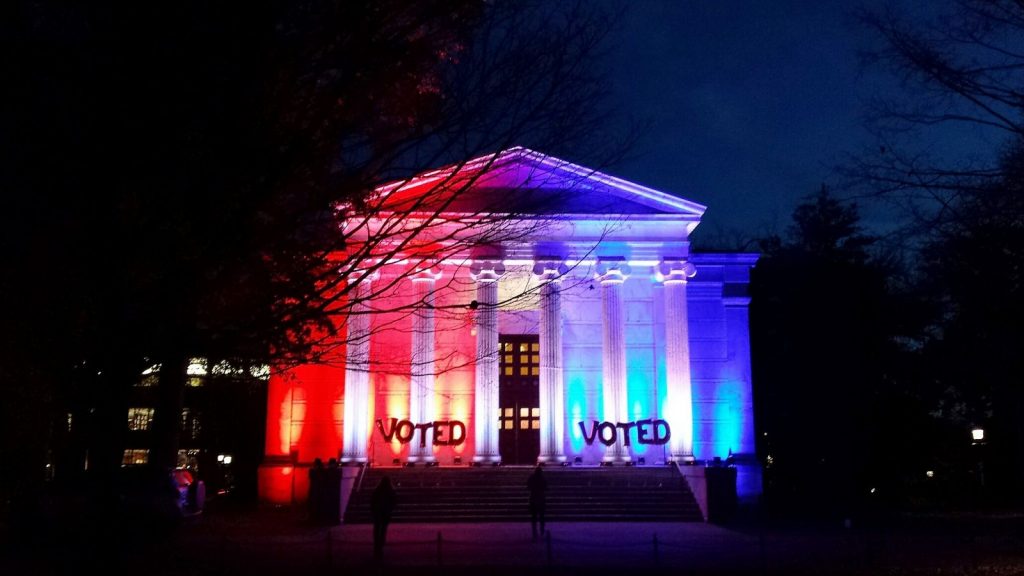 The American Whig-Cliosophic Society is Princeton University's largest and oldest student organization, based in Whig Hall.
Tonight the American Whig-Cliosophic Society will host an Election Night Extravaganza starting at  7:00 p.m. until election results are announced. According to the Daily Princetonian the event is open to all students of the University community. There will be 270 bubble teas, representing the 270 electoral votes needed to win the presidency, 1000 Dunkin' Donuts, pizza, a photo booth, a raffle for a grand prize of Beats Headphones, and more. There will also be screenings on all four floors, with MSNBC showing in the basement, CNN on both the first and second floors, and Foxon the third.
Additionally, a Cannon Green photo booth will be open all day between Whig Hall and Clio Hall. A photographer will be present to take photos of people with Nassau Hall in the background as well as balloons that spell "VOTED." A Snapchat filter will also be available on the spot.