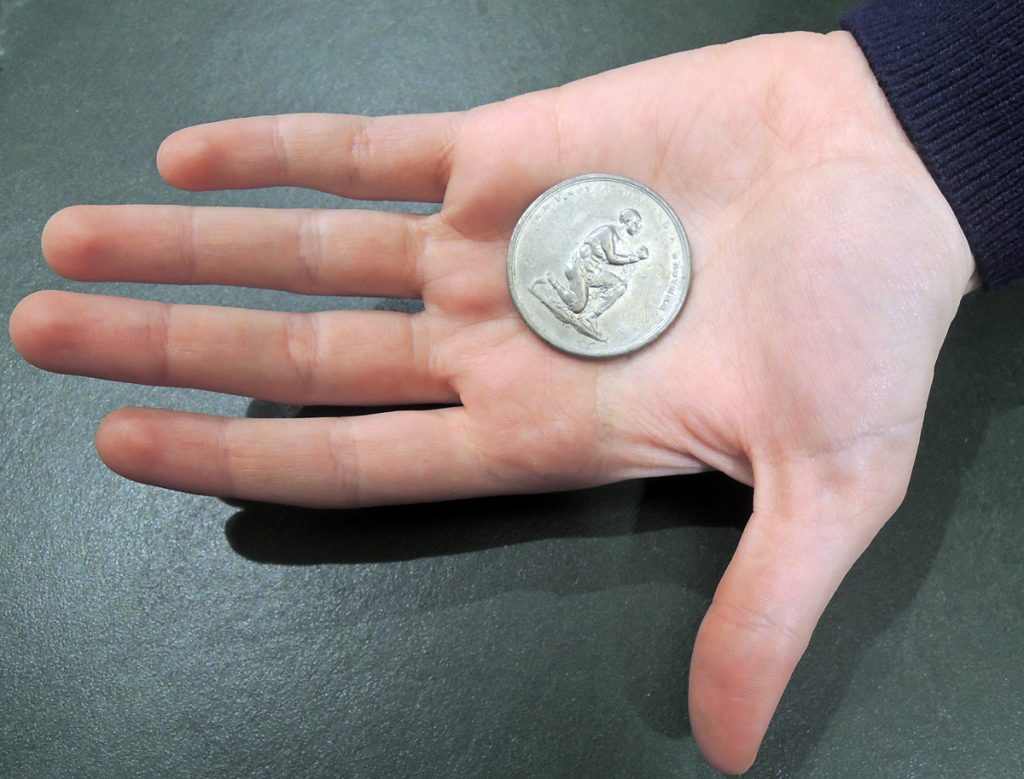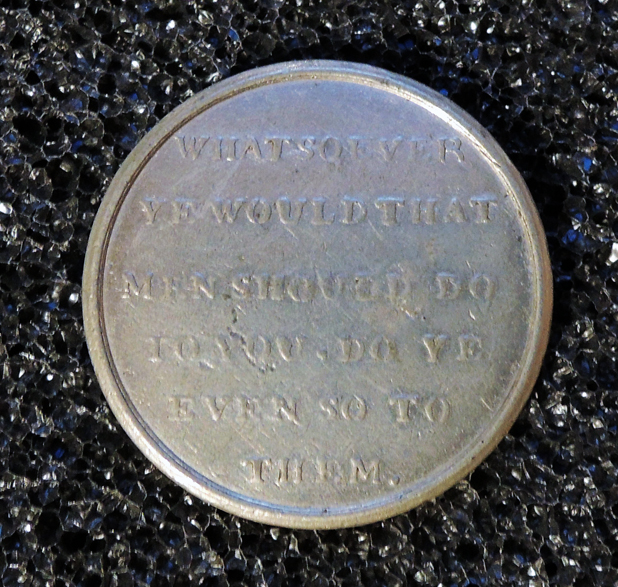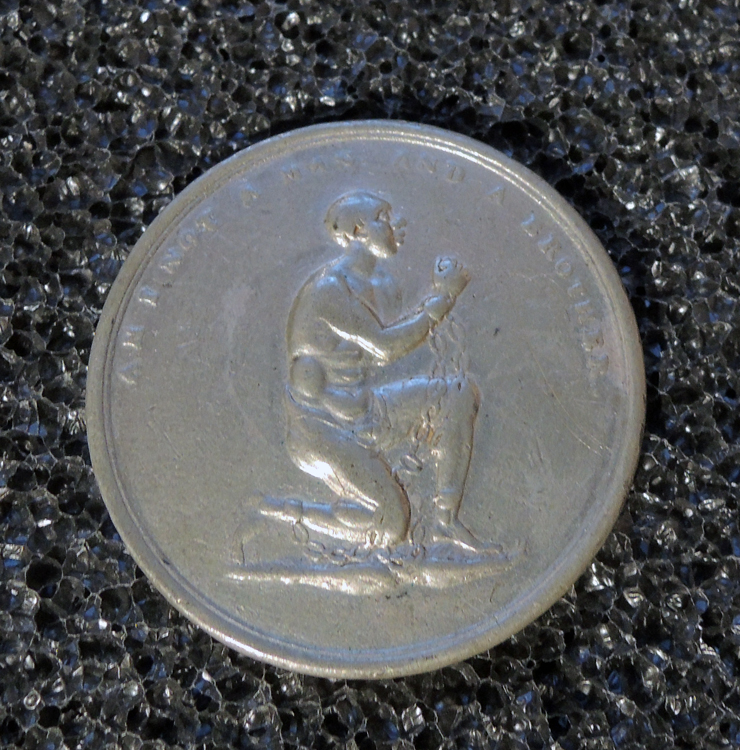 For the 1,000th post on this weblog, we are pleased to share the acquisition of a medal bearing the abolitionist design of a kneeling slave in chains. On one side is the text: "Am I not a man and a brother," and on the other side, "Whatsoever ye would that men should do to you. Do ye even so to them."
Manufactured around 1790, probably in London, the medals were issued to promote the message of the Society for Effecting the Abolition of the Slave Trade. They replicate the Jasperware (unglazed porcelain) medallion produced shortly after the Society was formed in 1787 by Josiah Wedgwood's Staffordshire pottery firm. The image, attributed to sculptor Henry Webber and prepared for production by modeler William Hackwood, quickly became the iconic symbol of the Society and appeared in books, prints, broadsides, plates, tapestries, and more.
Princeton University Art Museum holds one of the Wedgwood medallions.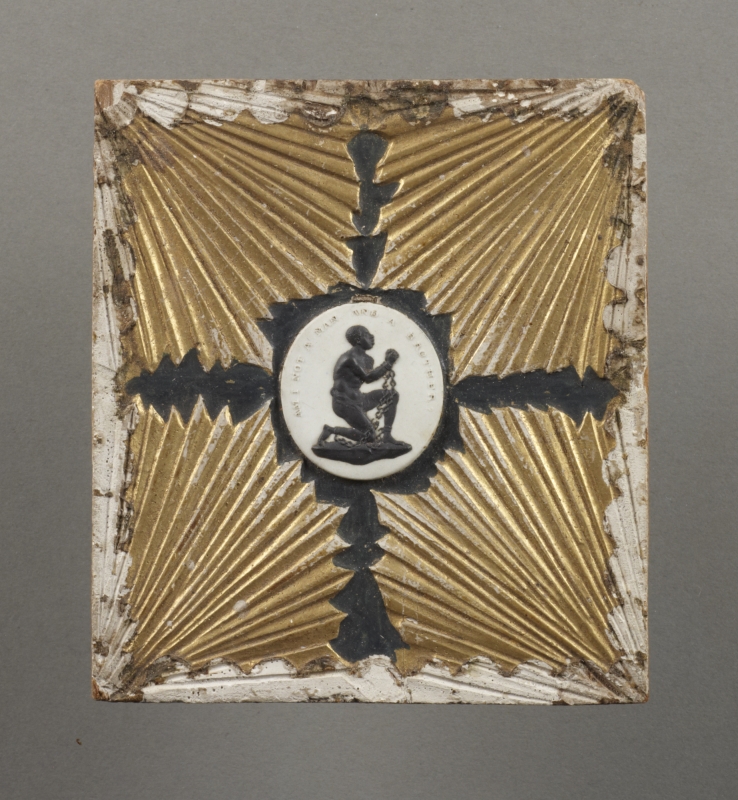 Slave, 1787. Porcelain. Manufactory: Josiah Wedgwood and Sons, English, established 1759. Trumbull Prime Collection, y1937-37
The library has many examples of this iconic symbol, including an embroidered sampler:
https://graphicarts.princeton.edu/2014/02/27/anti-slavery-sampler/
See also: Society for the Abolition of the Slave Trade, At a meeting held for the purpose of taking the slave trade into consideration: resolved, that it is the opinion of this meeting, that the slave trade is both impolitic and unjust … ([London: s.n., 1787]). EX Lapidus 4.17 and 4.17a