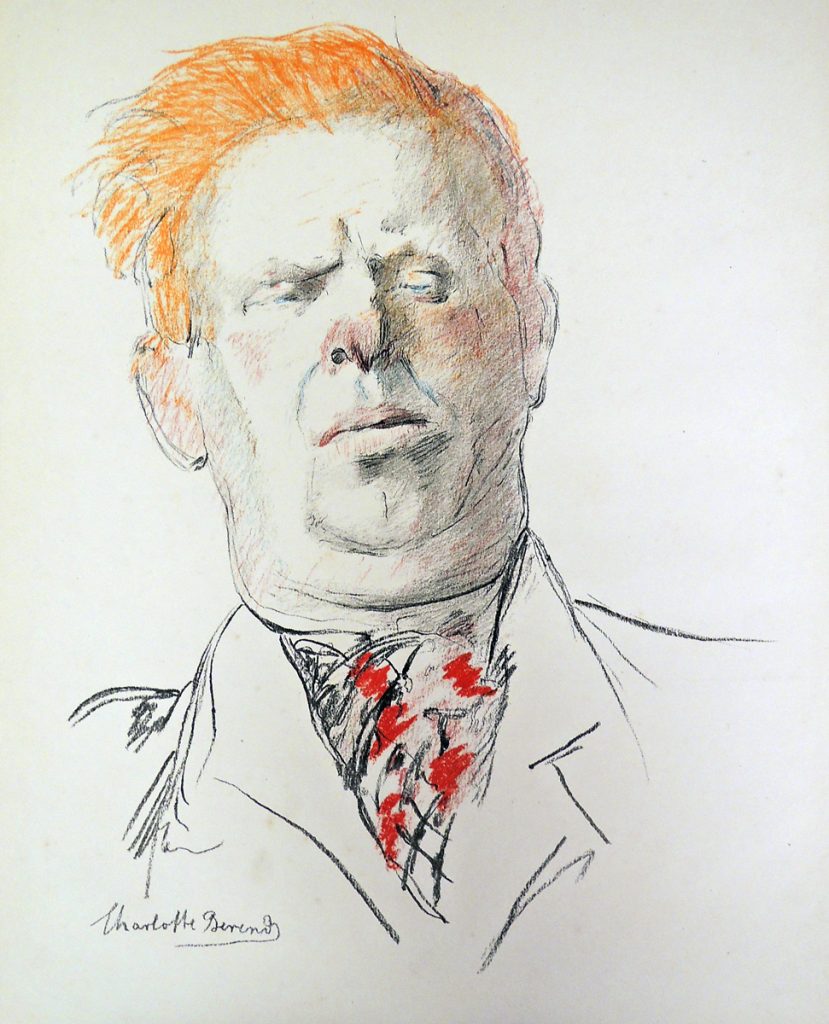 An oversize portfolio of lithographs depicting the comic actor Max Pallenberg (1877-1934) recently turned up and was sent over to the Graphic Arts Collection, where it will remain. The artist is Charlotte Berend-Corinth (1880-1967).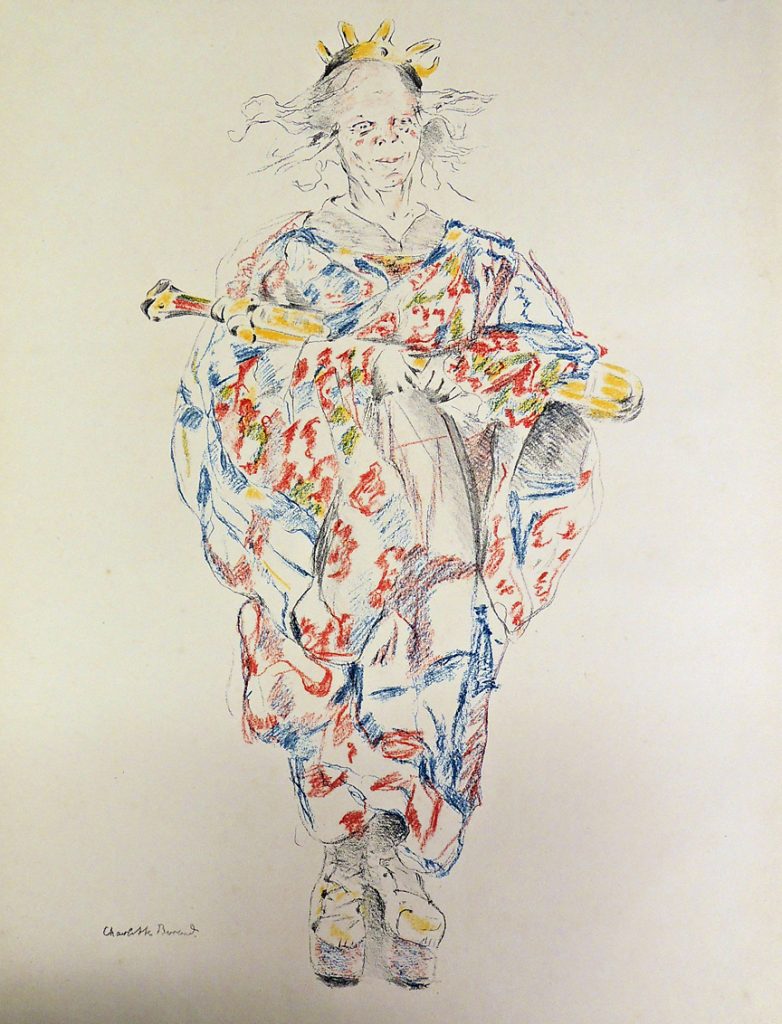 When she was twenty-one, Charlotte Berend married her painting professor, Lovis Corinth (1858-1925), an early member of the Berlin Secession. Charlotte sacrificed her own career to support her husband and children, finally joining the Secession in 1912.
The two artists were also serious patrons of German Theater and beginning in 1919, Charlotte drew character studies of various Berlin actors and actresses, including Valeska Gert (1892-1978); Anita Berber (1899-1928); and Fritzi Massary (1882-1969). An undated portfolio of nine characters played by Massary's husband Max Pallenberg (1877-1934) was probably completed in the early 1920s.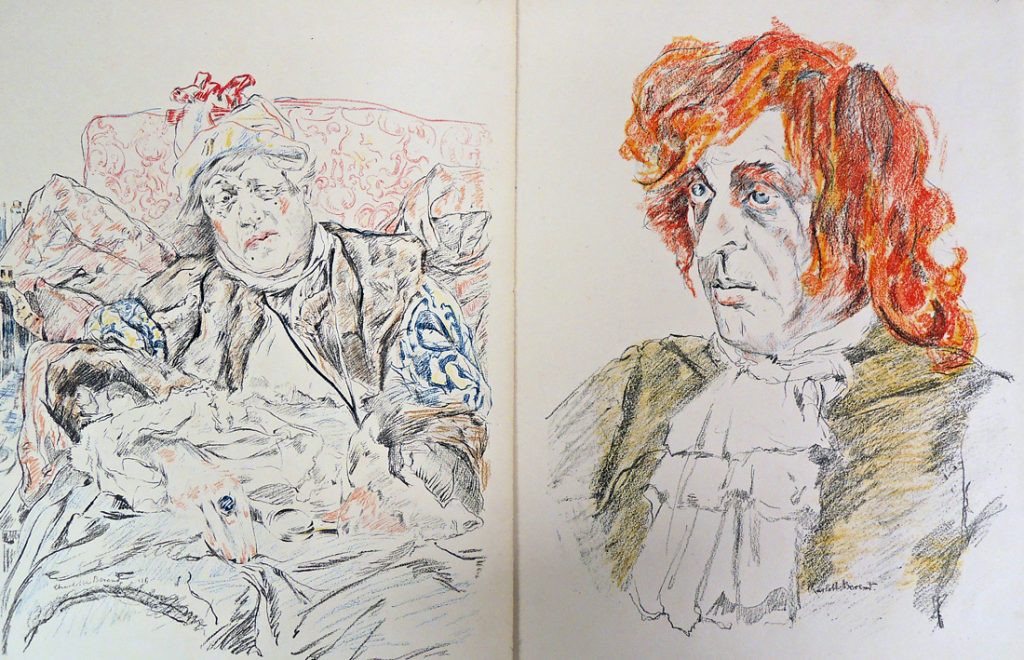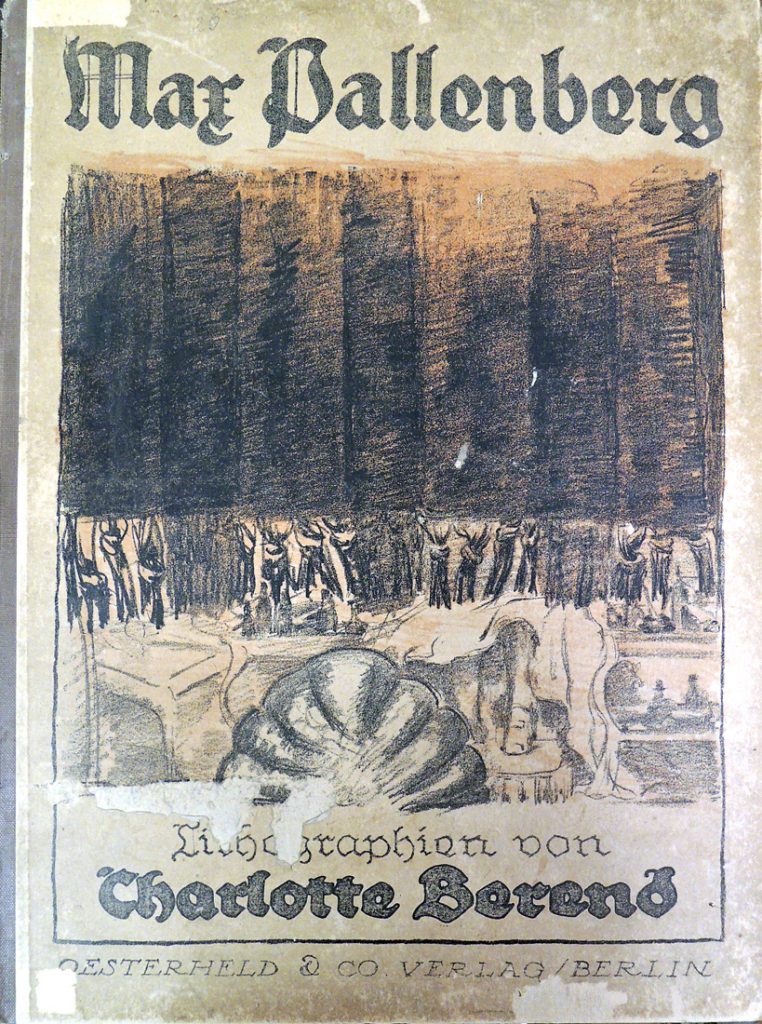 Charlotte Berend-Corinth (1880-1967), Max Pallenberg. Lithographien von Charlotte Berend (Berlin: Oesterheld, no date [ca. 1920]). 9 lithographs.  Graphic Arts Collection GAX in process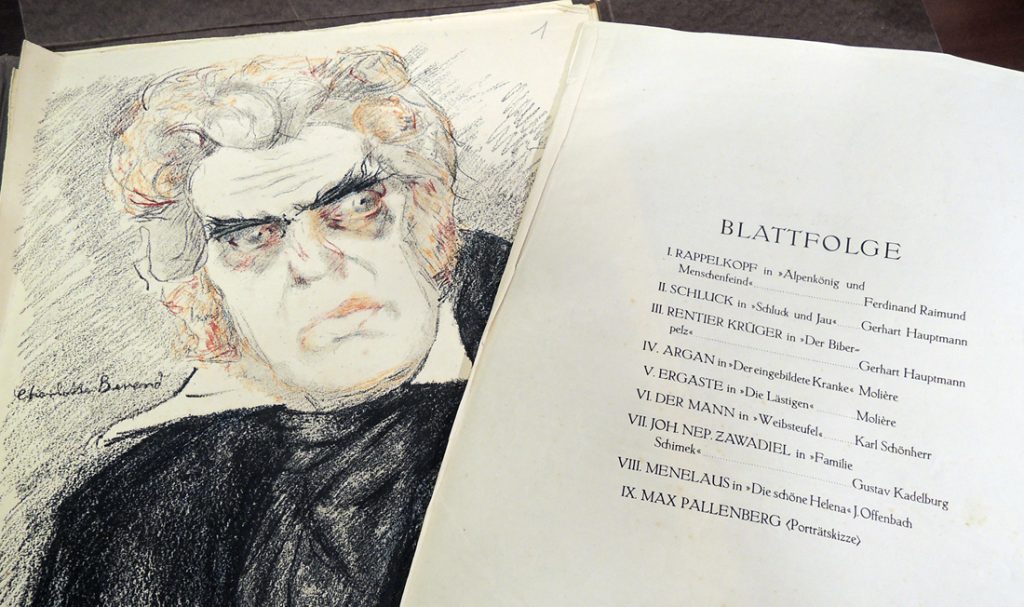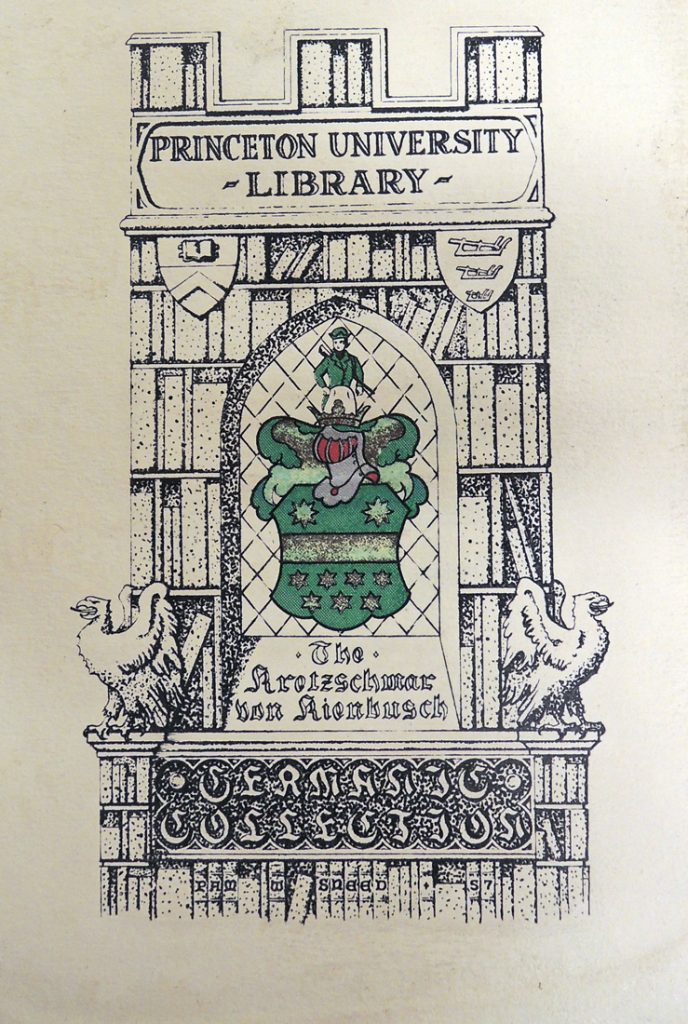 Fritzi Massari and her husband, Max Pallenberg, sing a duet written by Leo Fall.