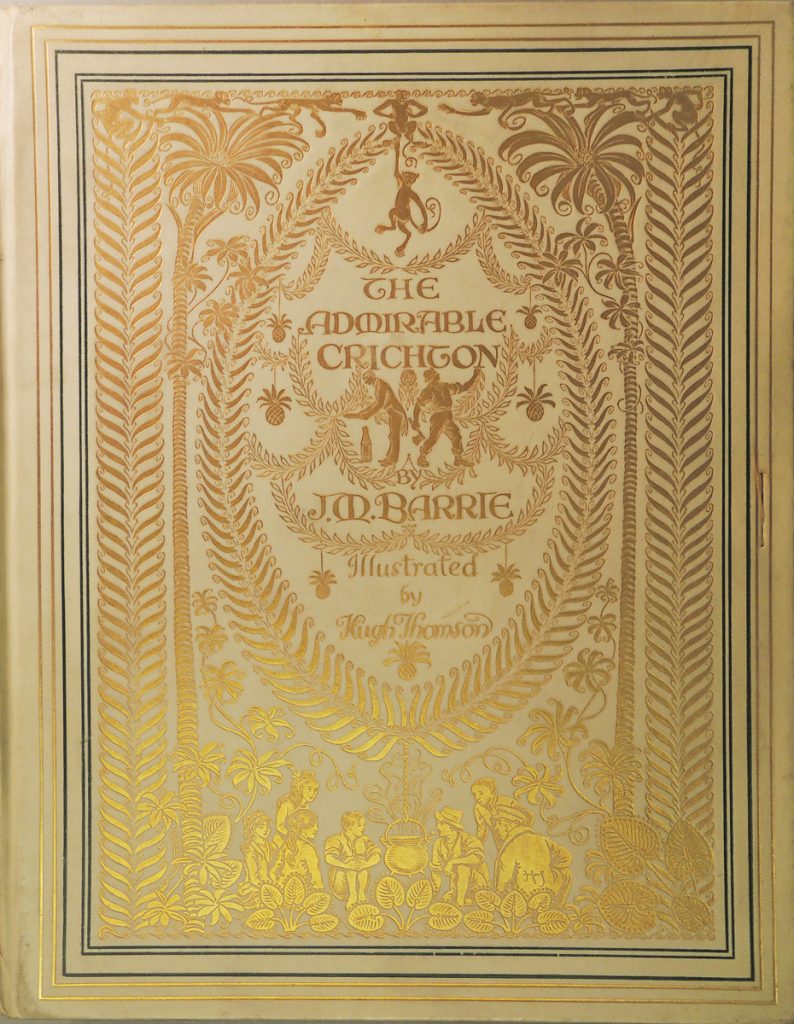 J. M. Barrie (1860-1937), The Admirable Crichton with illustrations by Hugh Thomson (London: Hodder & Stoughton, 1914). First edition. Copy 75 of 500 signed by Thomson. Graphic Arts Collection GAX2016- in process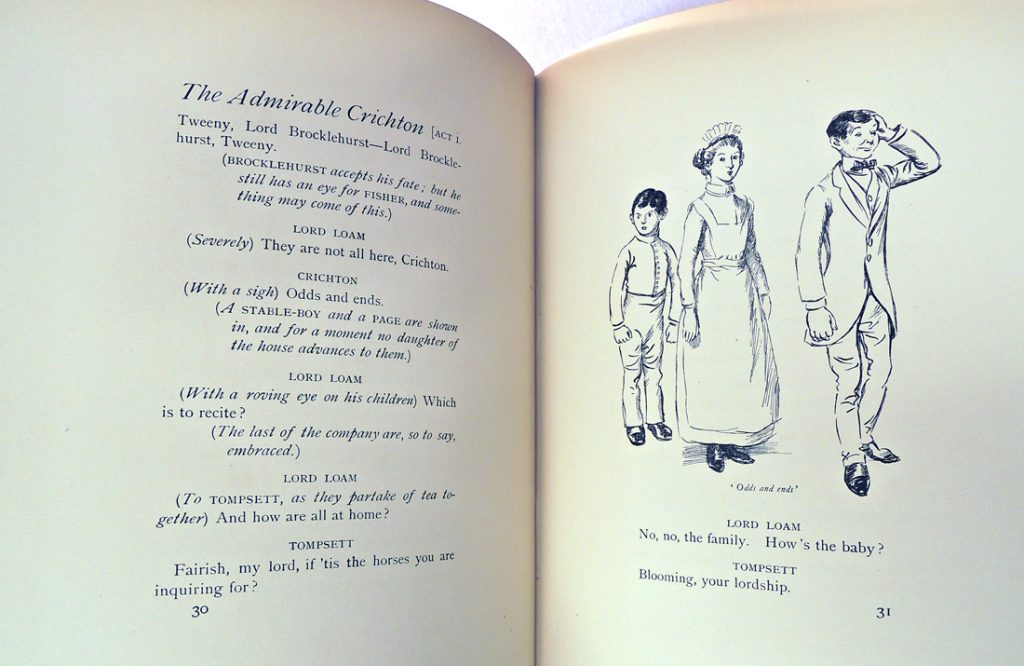 Princeton owns three dozen volumes illustrated by the Ulster artist Hugh Thomson (1860-1920) with texts from Shakespeare, Sheridan, Goldsmith, and many others. We now add Admiral Crichton, a comic play written by J. M. Barrie (1860-1937), first performed in 1902.
Thomson was a favorite illustrator of the London public and of James Barrie, having illustrated Quality Street the year before. Art critics had a different opinion. A review in the December 1914 issue of Burlington Magazine begins:
Mr. Hugh Thomson's illustrations to "The Admirable Crichton" are utterly unsympathetic and half-hearted. They have neither originality nor charm, and Mr. Thomson is apparently under the impression that the scenery in a South Sea island is precisely the same as that of Surrey. It is a great pity, as Sir J. M. Barrie's incomparable play would make an ideal Christmas book in the hands of a capable illustrator. However, Mr. Thomson has many admirers who will be interested to know that the originals of the illustrations are to be obtained of Messrs. Ernest Brown and Phillips, Leicester Galleries, Leicester Square.
The largest collection of Thomson's drawings can be seen in his hometown at the Coleraine Museum in Northern Ireland http://www.niarchive.org/coleraine/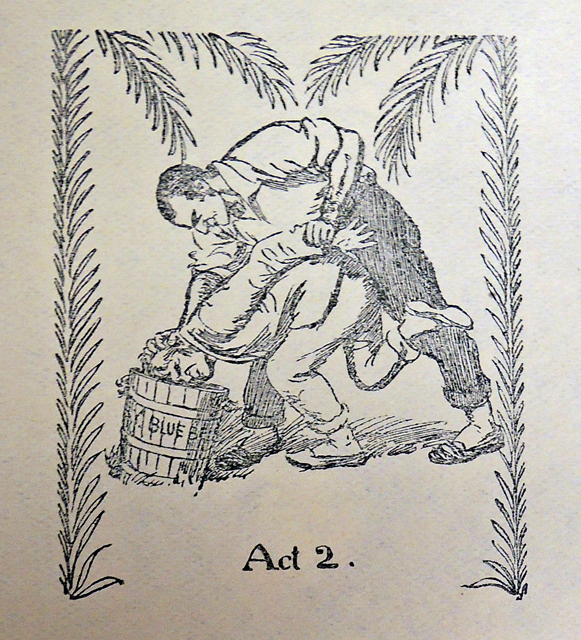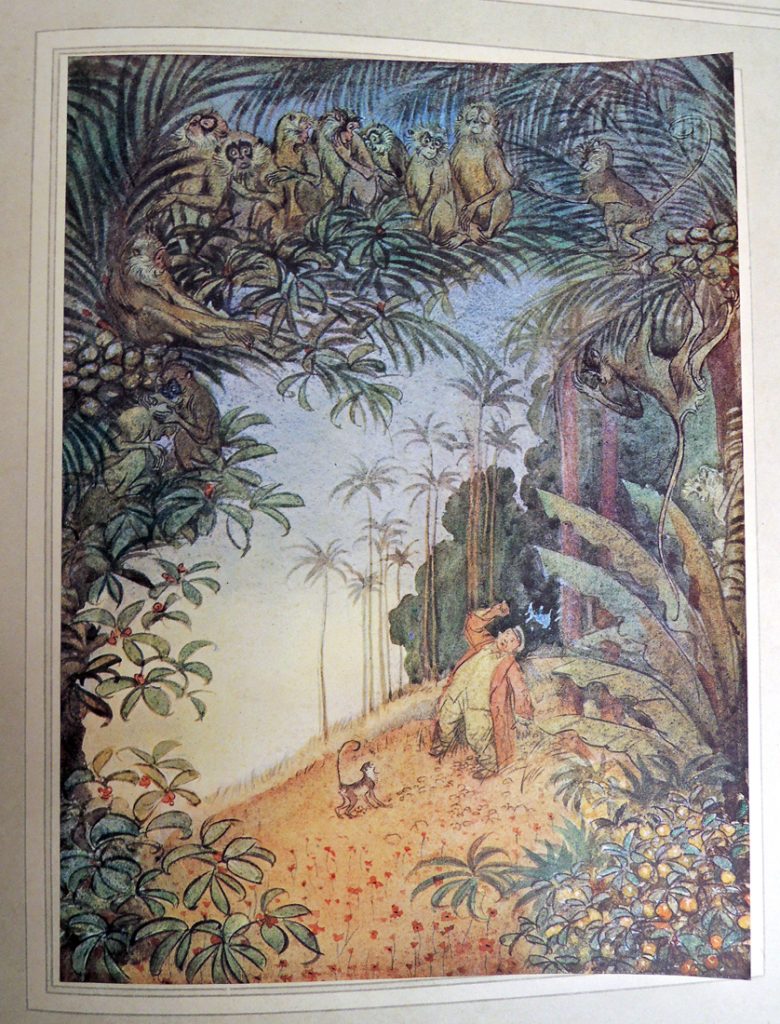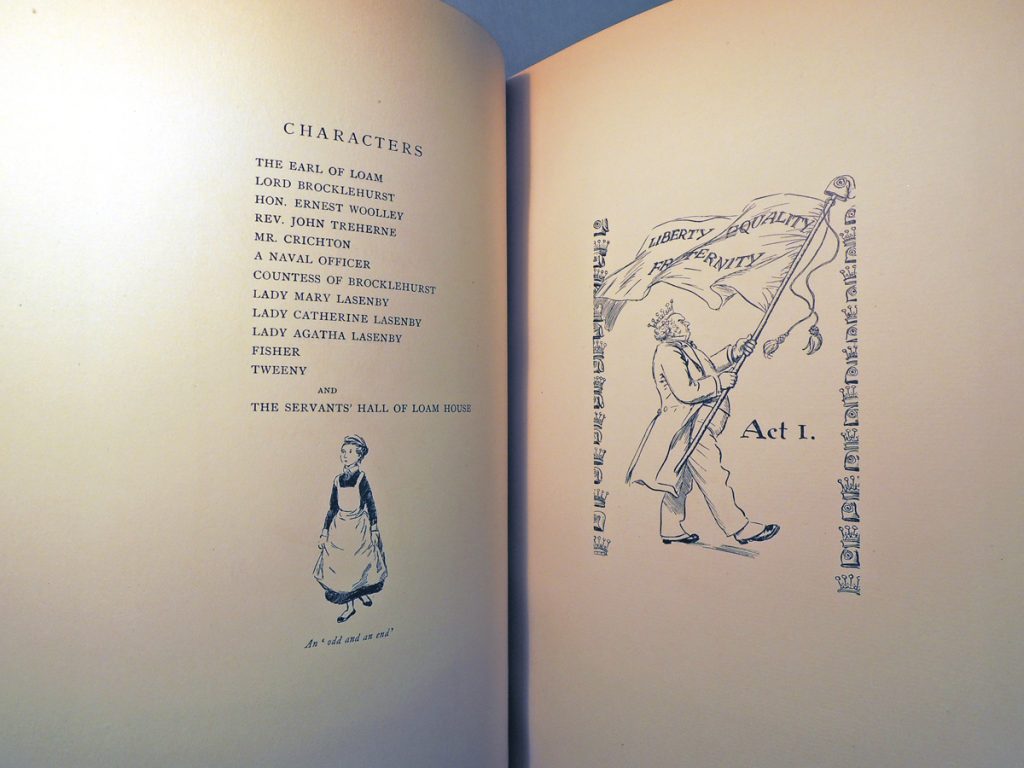 Barrie's play went on to be performed over many years, with two productions captured on film including the 1957 version below.