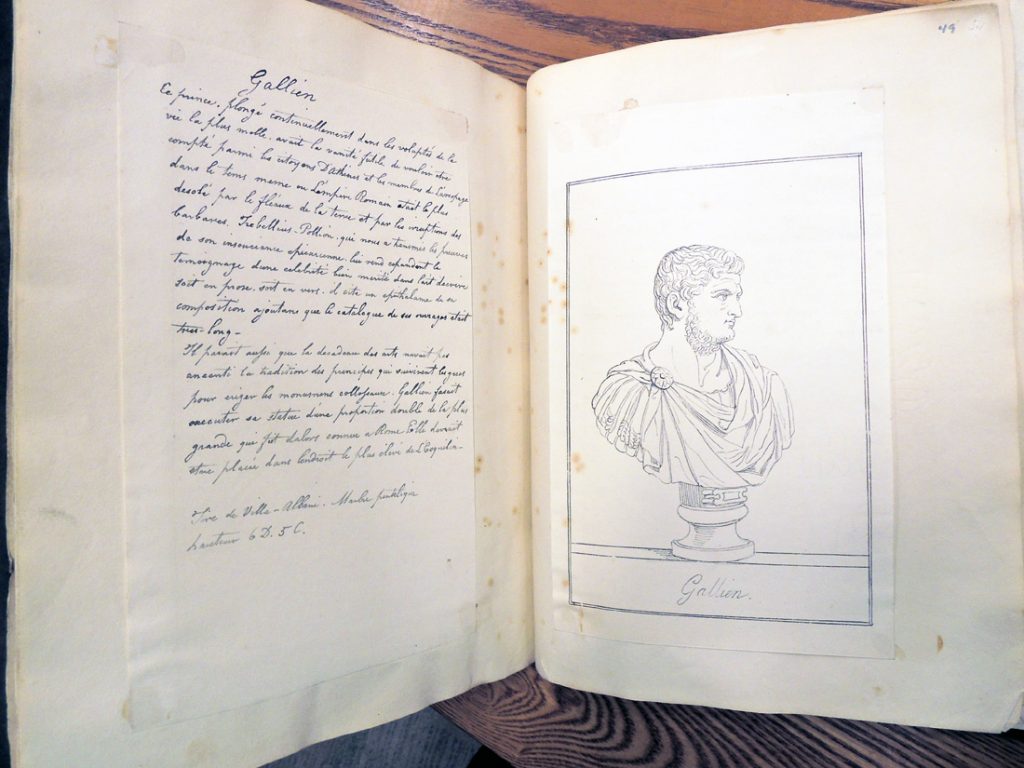 In 1885, The British Museum acquired a small album of 110 drawings by Thomas Rowlandson (1756-1827), depicting Roman busts, labeled "Sketches of the Antique." It was a donation by Edward Gilbertson (1813-1904) who
"apprenticed at the age of eighteen to an artist and engraver, Mr. Wright (probably Thomas Wright the engraver, q.v.). He travelled to Russia with the Wrights before returning to live briefly with the Paget family in Anglesey. This early career as an artist was abandoned for a career in banking. In 1860 he was appointed secretary to the Ottoman Bank and was later appointed director of the bank in Constantinople. During this period he was awarded honours by the Sultan for his services to the Turkish economy." –British Museum database.
Gilbertson donated several Rowlandson albums during his lifetime and his collection of 980 coins was later bequeathed to the museum.  A second album of "Sketches of the Antique," made it's way separately into the Victoria & Albert Museum.
In 2008, a third album of Rowlandson drawings depicting 50 classical busts came onto the market and was acquired by the Graphic Arts Collection. Diogene, Antinous, Ariadne, Hypocrite, Miltiades, Epicure, Alcibiade, Hermes, Themistocles, and Xenophon are among those depicted. Captions and explanatory notes are written in English on corresponding pages, with some additional notes in French. The watermarks in the sheets on which the drawings were executed (as well as the album leaves themselves) are dated 1820-21.
The drawings are not based on actual busts but were copied from Thomas Piroli's engravings in Johann Gottfried Schweighaeuser (1776-1844), Monumens antiques du Musée Napoléon (Pairs, 1804). Rare Books Ex NB69 .P5. Presumably, Rowlandson owned a copy.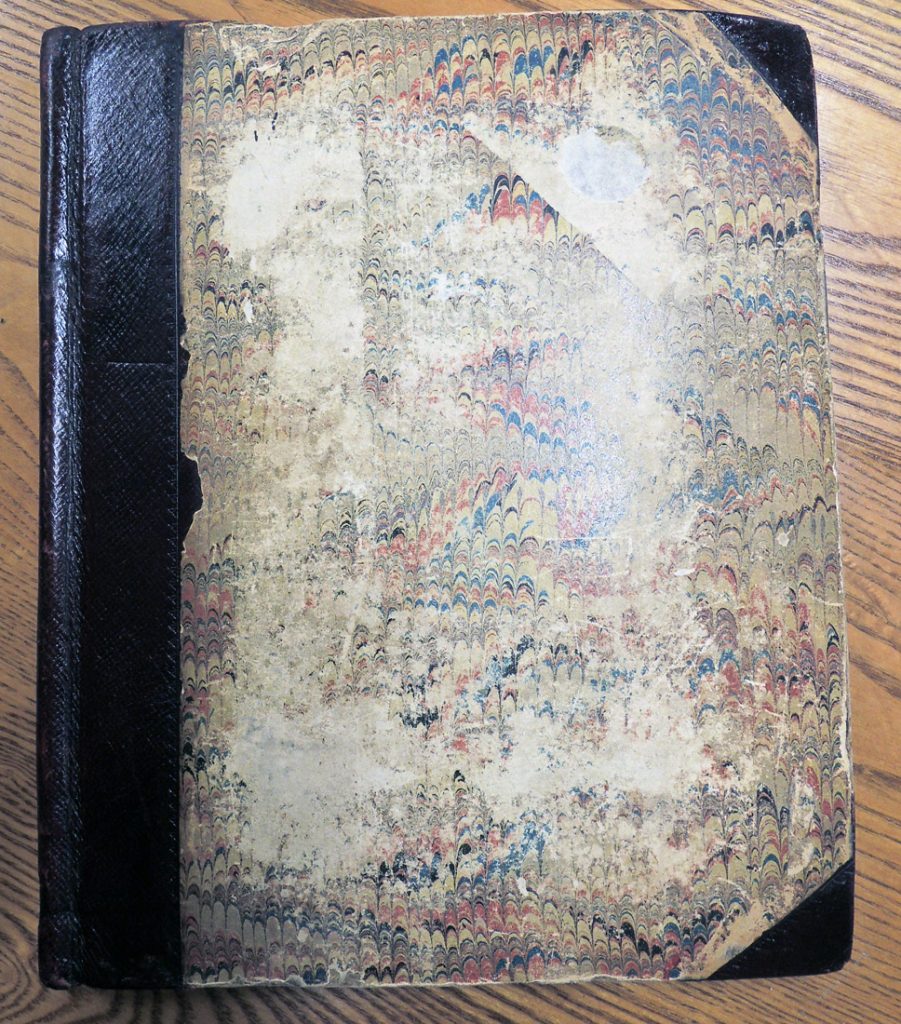 Thomas Rowlandson (1756-1827), Rowlandson's sketches of the antique, [not before 1820]. Sketchbook with 50 drawings; 24 cm. Graphic Arts collection GAX 2008-0205