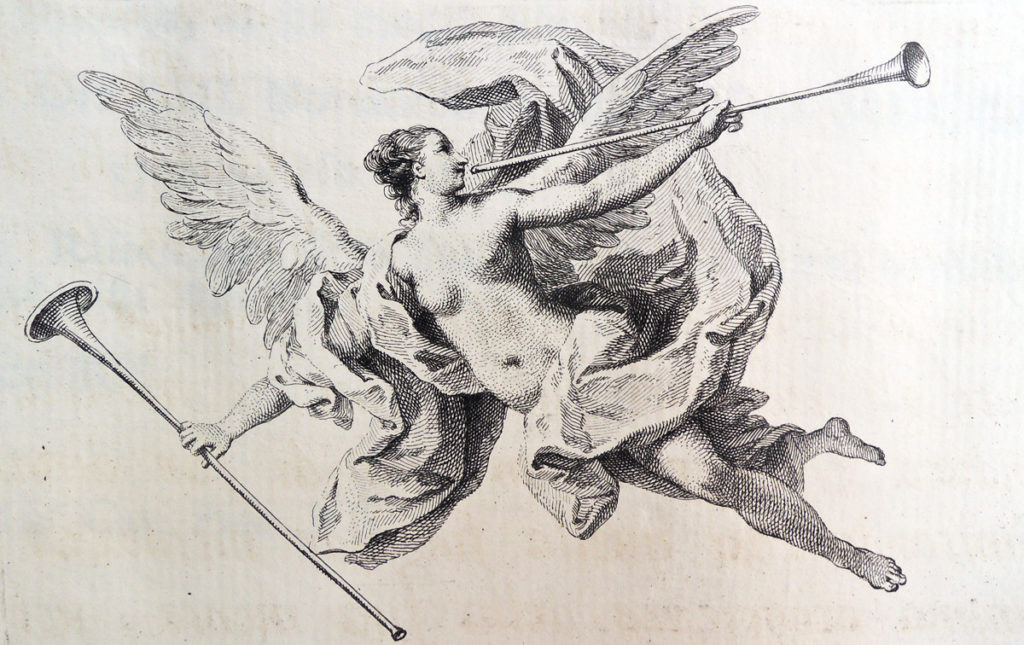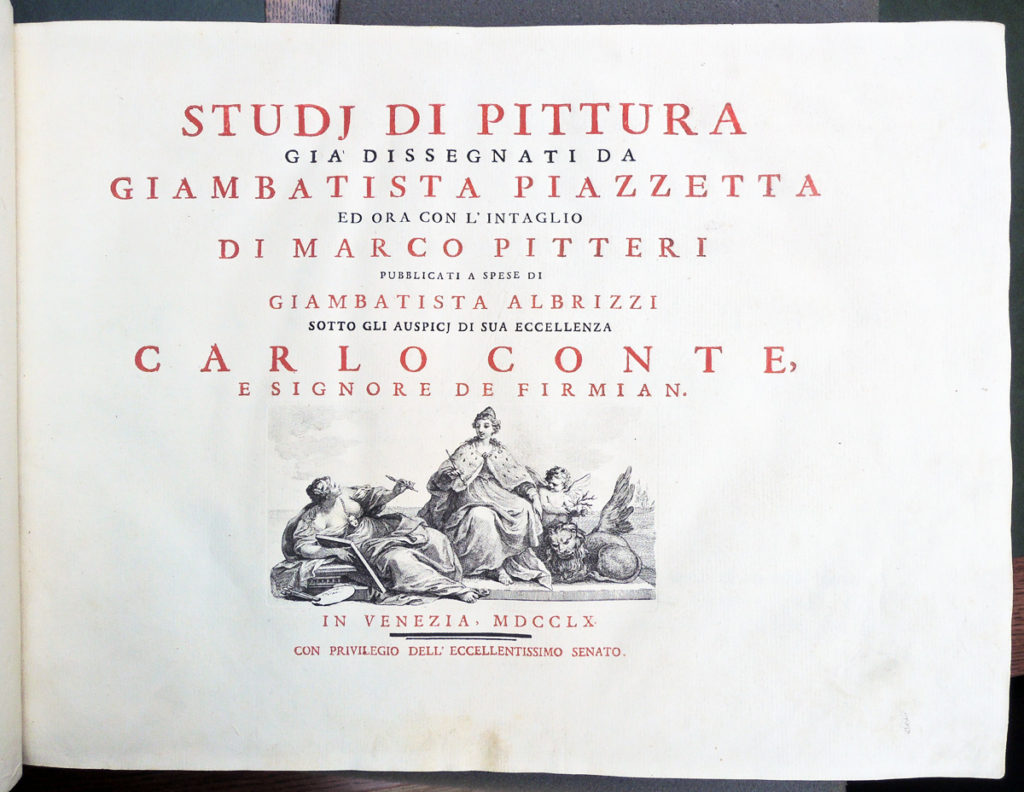 Giovanni Marco Pitteri (1703-1786) and Francesco Bartolozzi (1727-1815), after Giovanni Battista Piazzetta (1682-1754), Studi di pittura già dissegnati da Giambatista Piazzetta ed ora con l'intaglio di Marco Pitteri [Painting Studies Drawn by Giambattista Piazzetta and Now Together with Marco Pitteri's Engravings] (Venice: [Giambattista Albrizzi], 1760). 28 pp. text and 48 engravings after 24 drawings. Includes Alcuni avvertimenti per lo incamminamento di un Giovani alla pittura di Gian Pietro Cavazzoni Zannotti (Giampietro Zannotti, 1674-1765). Graphic Arts Collection 2017- in process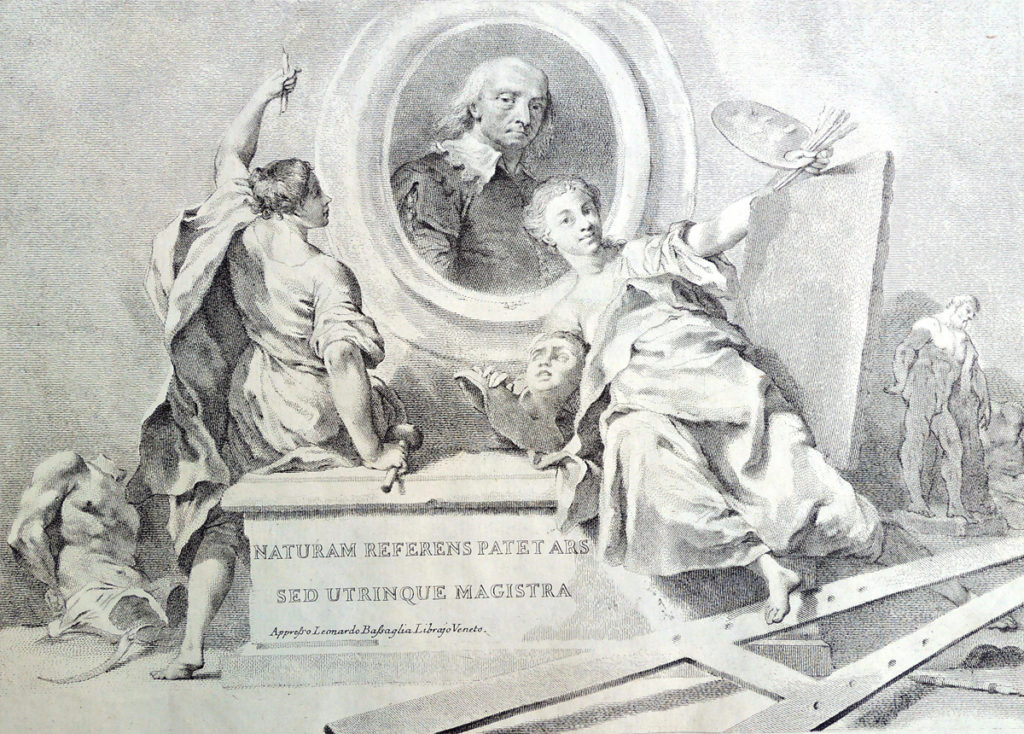 In 1750, the celebrated painter and draftsman Giovanni Battista Piazzetta was appointed director of the Academy of Fine Arts in Venice but at the same time, came under increasing financial difficulties. His good friend, leading Venetian publisher Giambattista Battista Albrizzi commissioned a series of instructional life drawings for aspiring artists.
Piazzetta died in 1754 and over the next six years, Francesco Bartolozzi and Marco Pitteri each engraved their own representations of his drawings, which Albrizzi published both sets in 1760 as a manual for painting students; 48 engraved plates after 24 drawings. Bartolozzi emphasizing the line and Pitteri the light and shadow.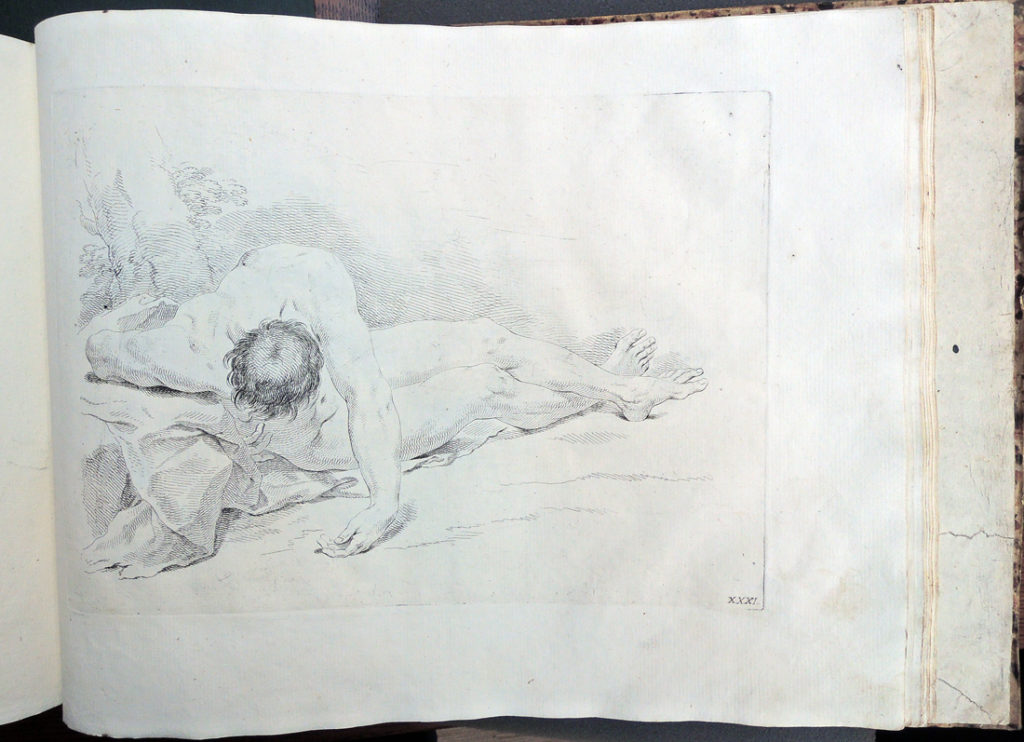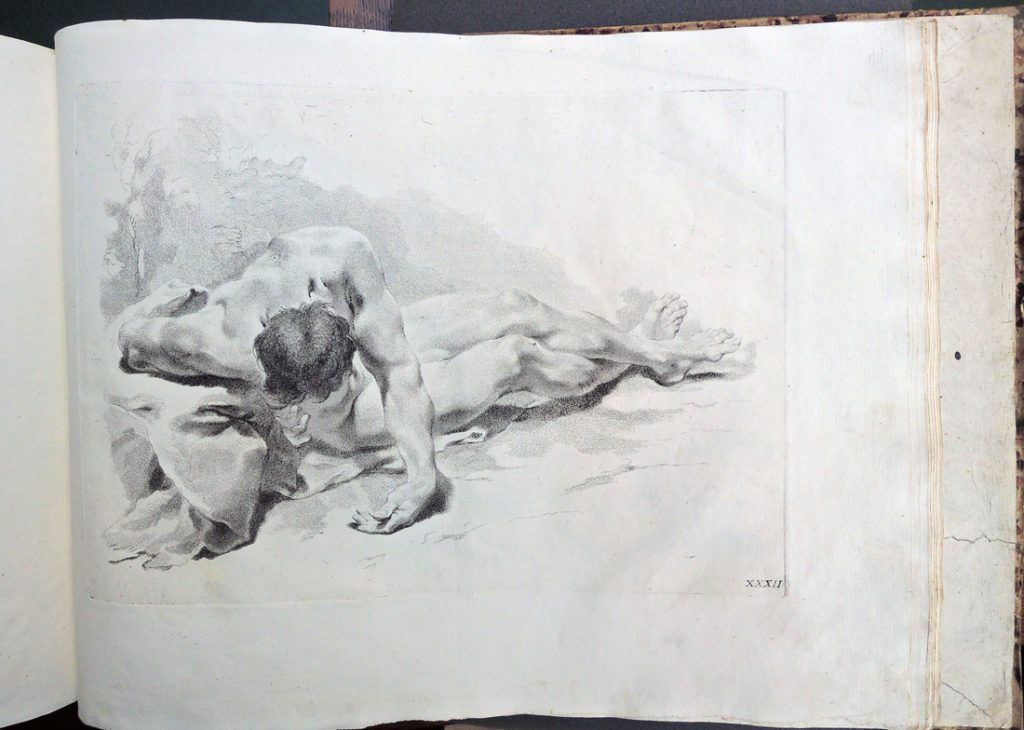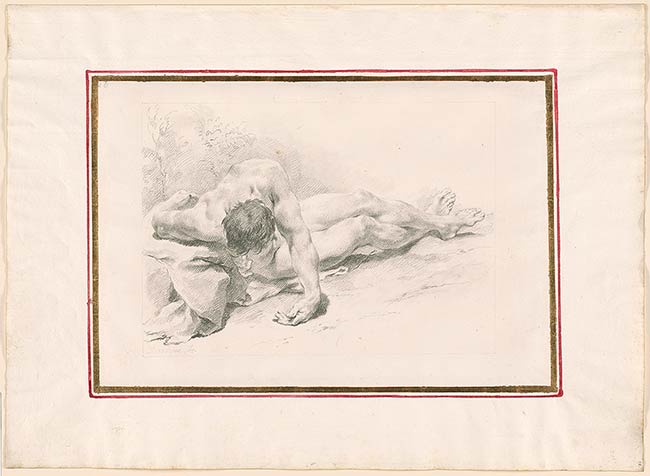 Piazzetta, Male Nude in a Landscape. Black chalk on paper. Morgan Museum and Library, Gift of the Samuel H. Kress Foundation. 1961.12:53
This rare volume of virtuoso talent also includes the only surviving etched self-portrait of Piazzetta dated 1738 and a biography of the artist written by Albrizzi. The Graphic Arts Collection is honored to now hold one of the only complete first editions reproducing Piazzetta's master drawings. Half a generation older than Giambattista Tiepolo, Piazzetta exercised a profound influence on the work of the younger artist, which continues into the 21st century.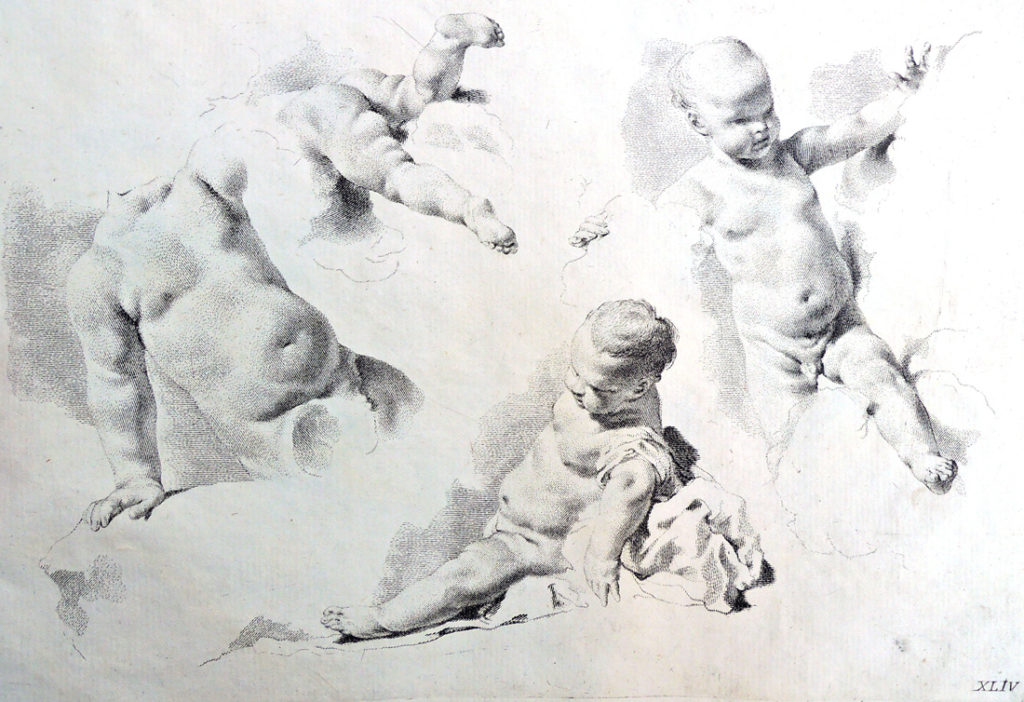 Print historian Suzanne Boorsch wrote, "Giambattista Albrizzi's final tribute to Piazzetta is the Studj di pittura, a sort of model book reproducing twenty-four drawings of nude figures by Piazzetta. During much of his life Piazzetta directed an art school, and Albrizzi's aim was to put into a more lasting form Piazzetta's role as teacher. The book, not published until six years after Piazzetta's death, includes two plates reproducing each drawing, one by Francesco Bartolozzi, which is quite conventional, with outlines and cross-hatching, and the other in Pitteri's singular, arresting manner." –Venetian Prints and Books in the Age of Tiepolo (1997). Marquand (SA) NE2052.4.V46 B66 1997