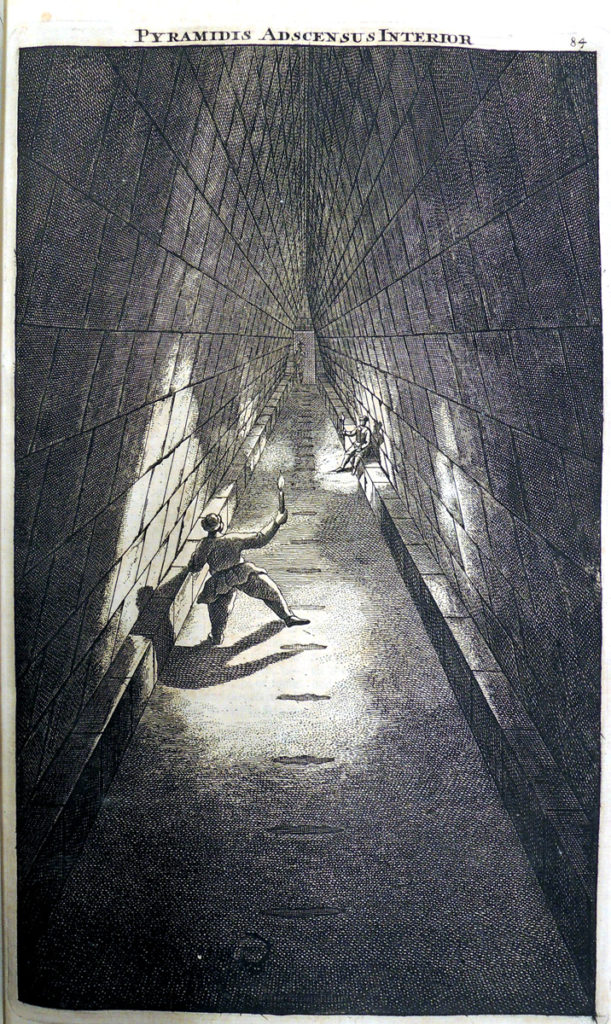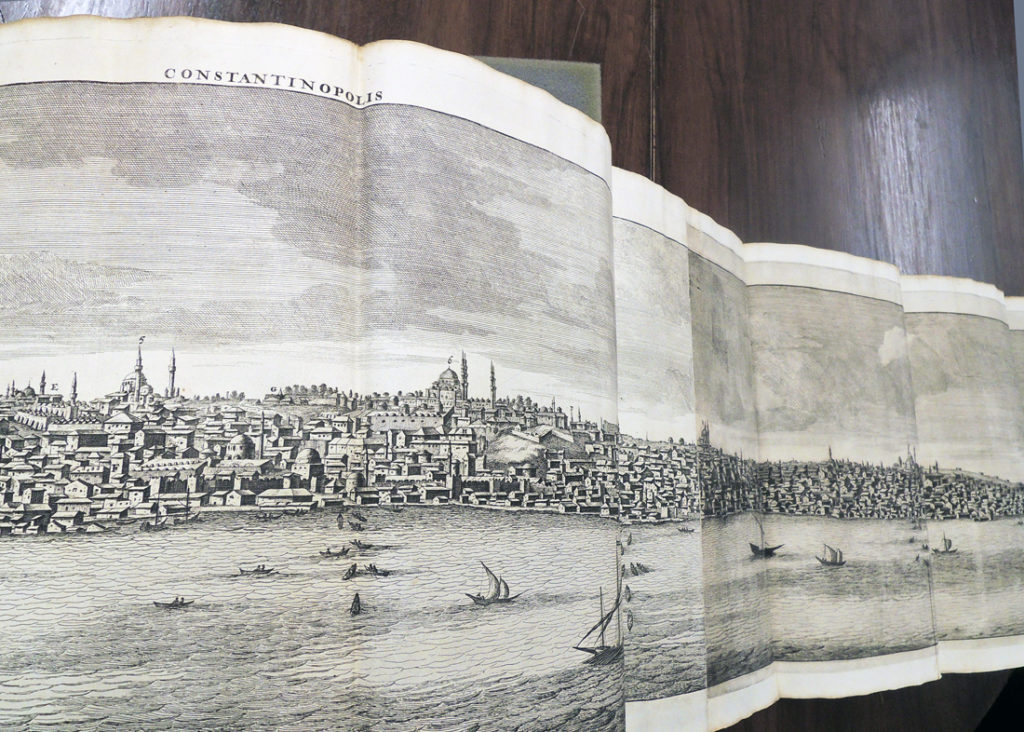 Cornelis de Bruyn (1652-1726 or 1727), [Reizen van Cornelis de Bruyn. English] A Voyage to the Levant: or, Travels in the Principal Parts of Asia Minor, the Islands of Scio, Rhodes, Cyprus, &c. With an Account of the Most Considerable Cities of Egypt, Syria and the Holy Land (London: Printed for Jacob Tonson and Thomas Bennet, 1702). First English edition. Rare Books (Ex) 2010-0277Q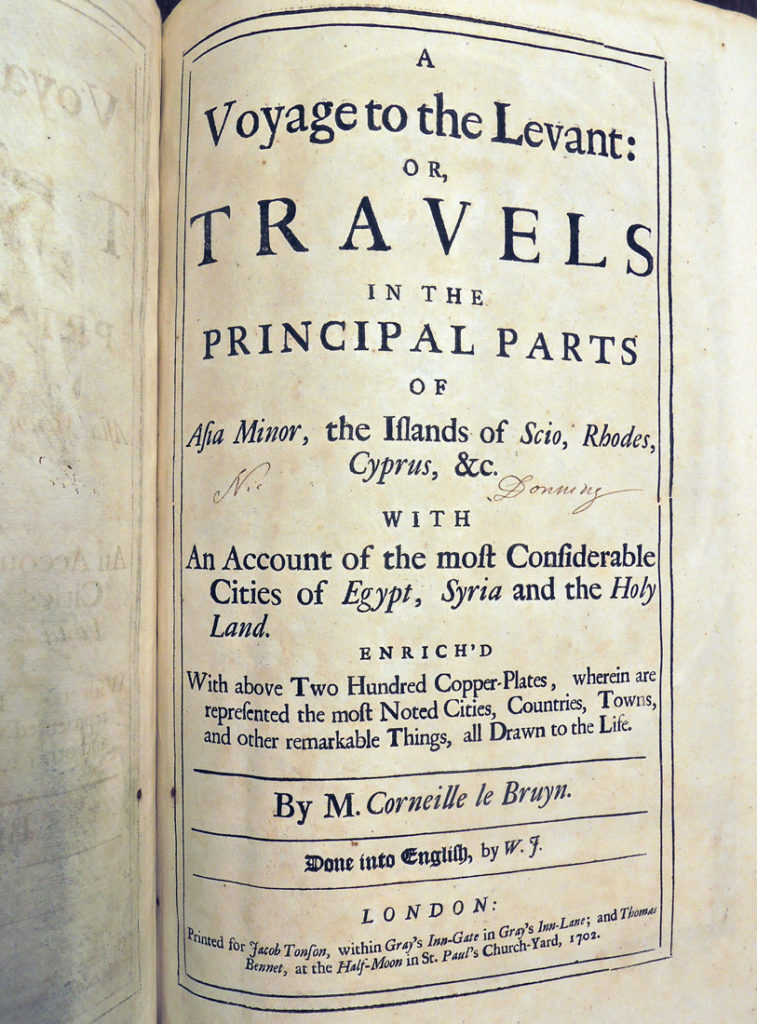 Dr. Deborah Vischak's class FRS 144, Archaeology in Egypt: Reconstructing the Past visited RBSC today to examine several items including this volume by Cornelis de Bruyn. The travelogue follows the Dutch artist's journeys through the Levant, Persia and the Far East illustrated with 215 engravings spread throughout a narrative text.
De Bruyn left for Rome on November 1, 1674 and after two and a half years in Italy, continued his journey to the Near East. His voyages took him to Turkey, several Greek islands, Egypt, Palestine, Syria and Cyprus.
Returning to Italy, De Bruyn settled this time in Venice where he studied painting with Carl Loth. Finally, on March 19, 1693, De Bruyn arrived back in the Hague and spent the next five years writing his narrative and preparing the engravings to illustrate it. Particularly striking are the multi-sheet panoramas, including Smyrna, Rhodes, the Bosphorus, Tyre, Bethlehem, Jerusalem, Aleppo, Palmyra and others.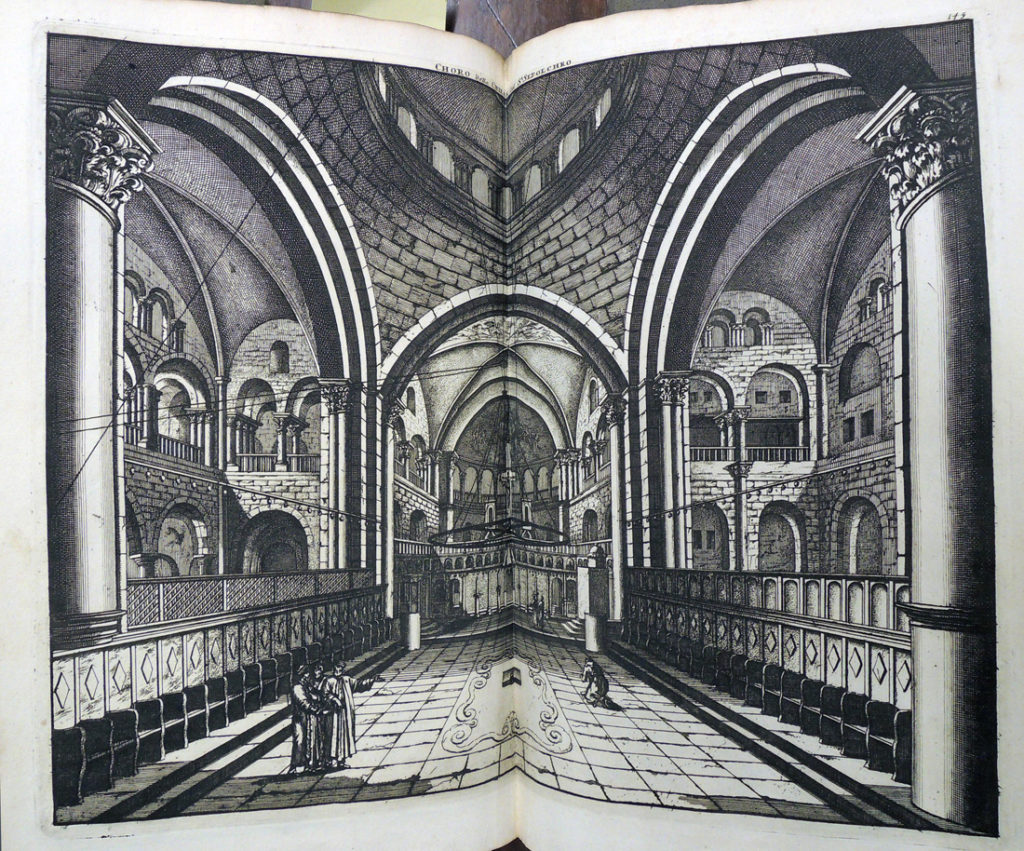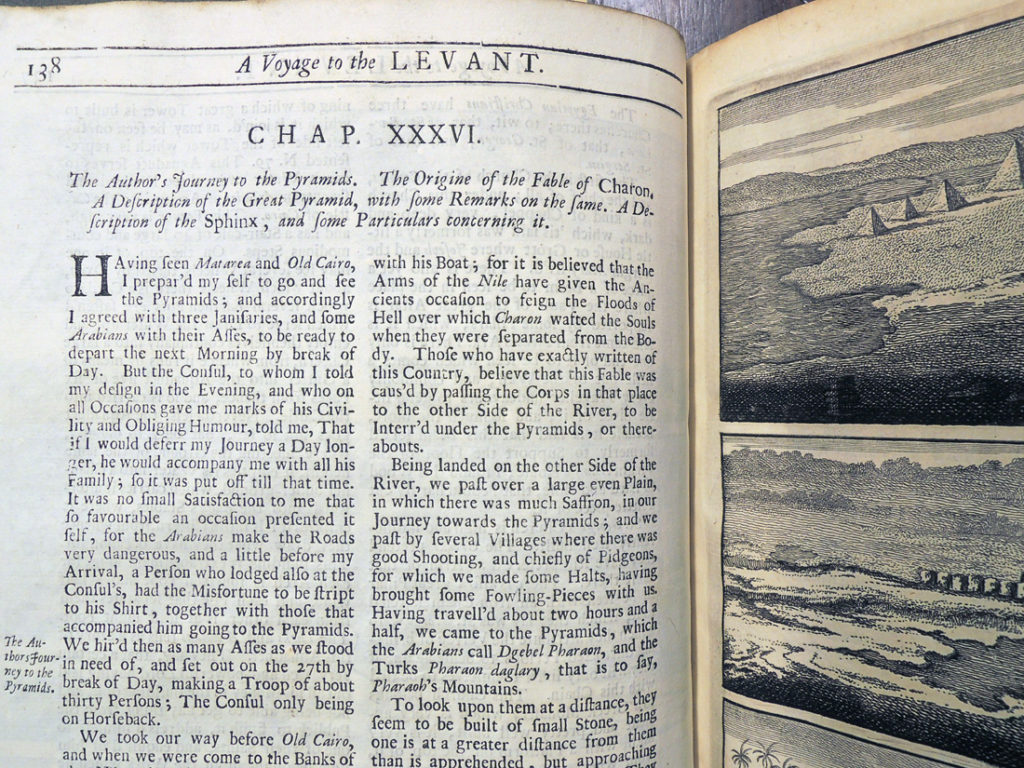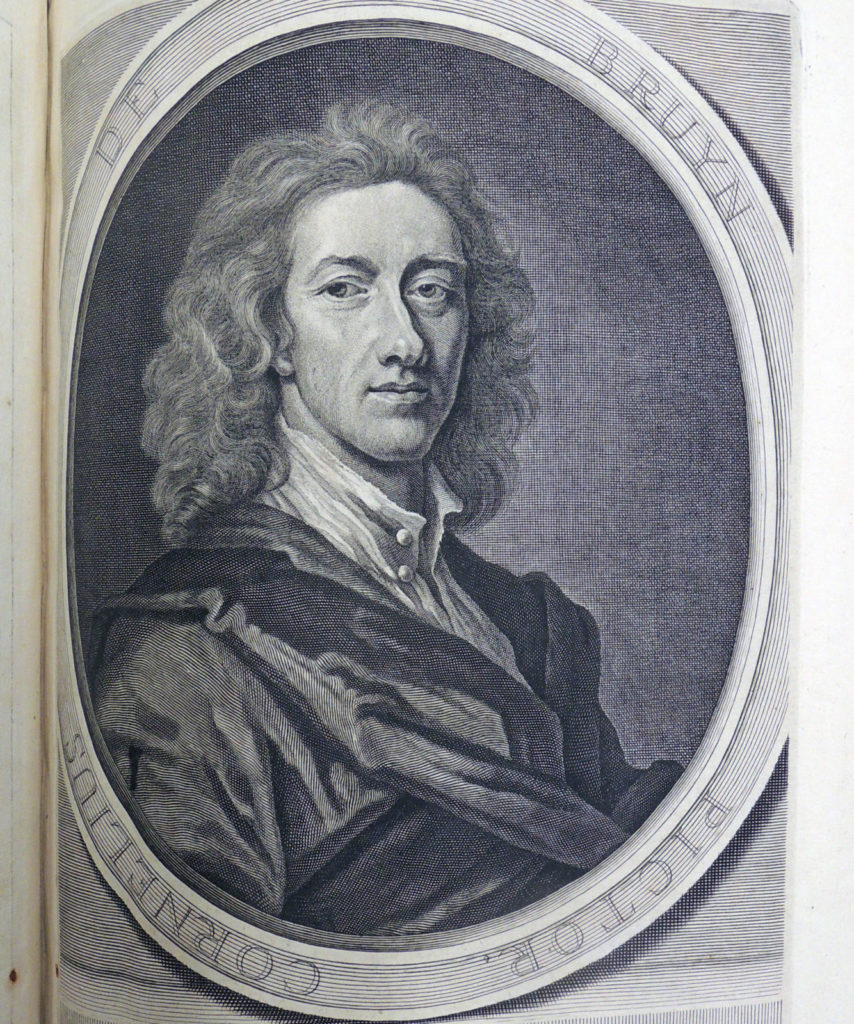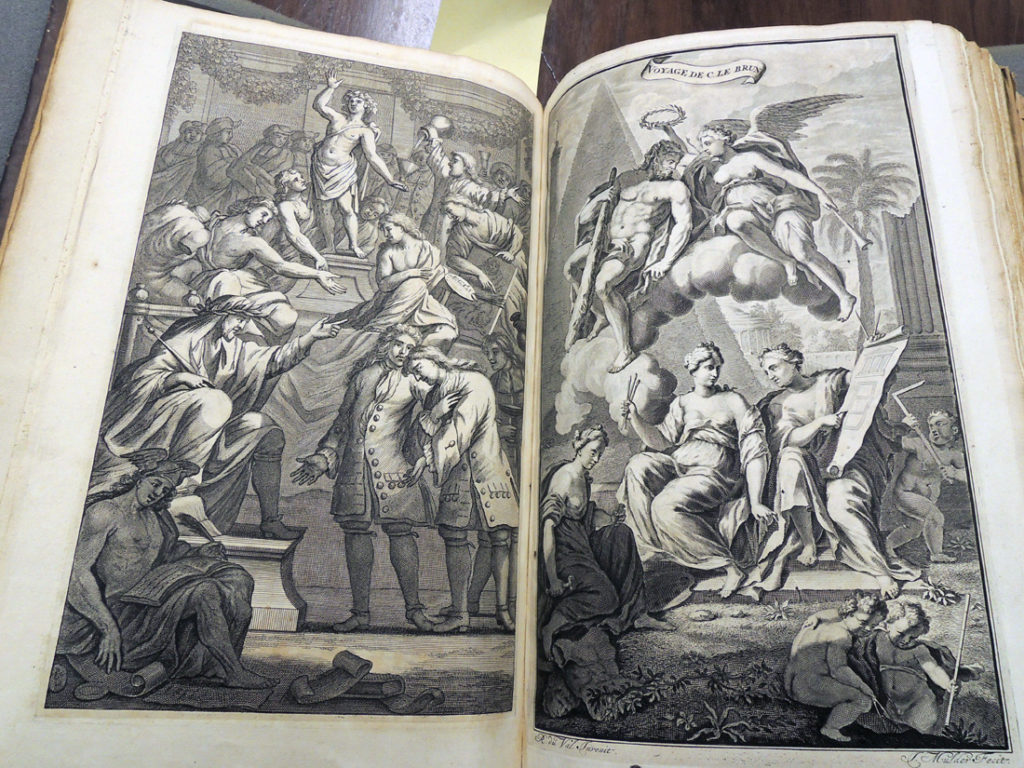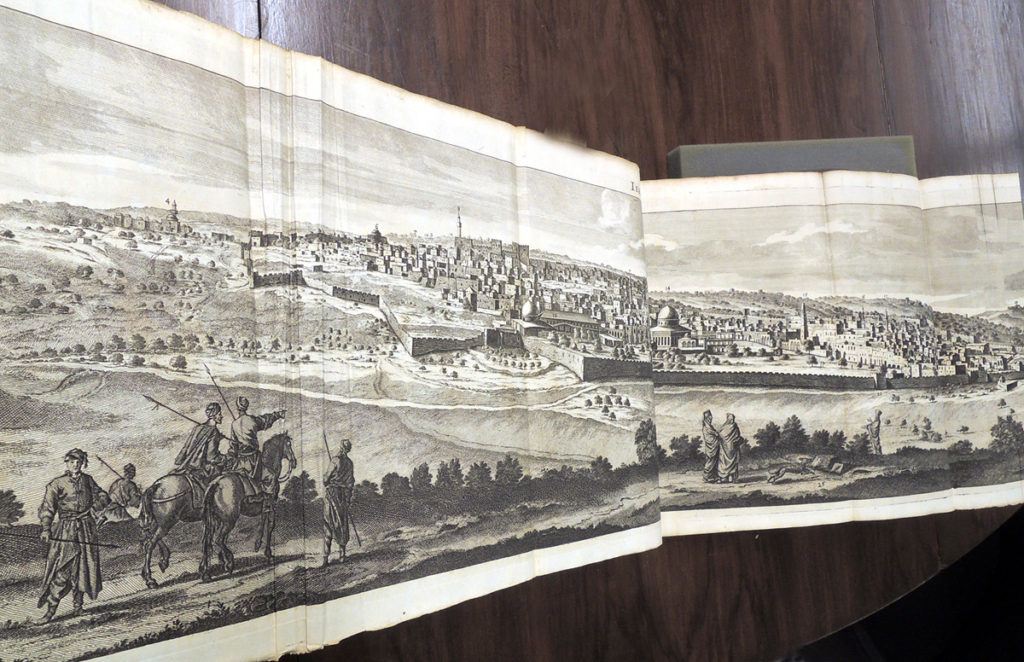 De Bruyn and his companions are seen in most of the panoramas on horseback at the far left.