One of the best things about Robert Sikoryak's new edition of Terms and Conditions (self-published in April 2015 and posted on Tumblr between September and December 2015) is the index.
How many of the 101 illustrators and cartoonist parodied in this volume can you identify without cheating, i.e. using the index? By my count, the earliest is Winsor McCay from 1905 and the most recent are several from 2014.
More information on the project can be found here and in the dozens of other reviews that have appeared before and after the book's release this week.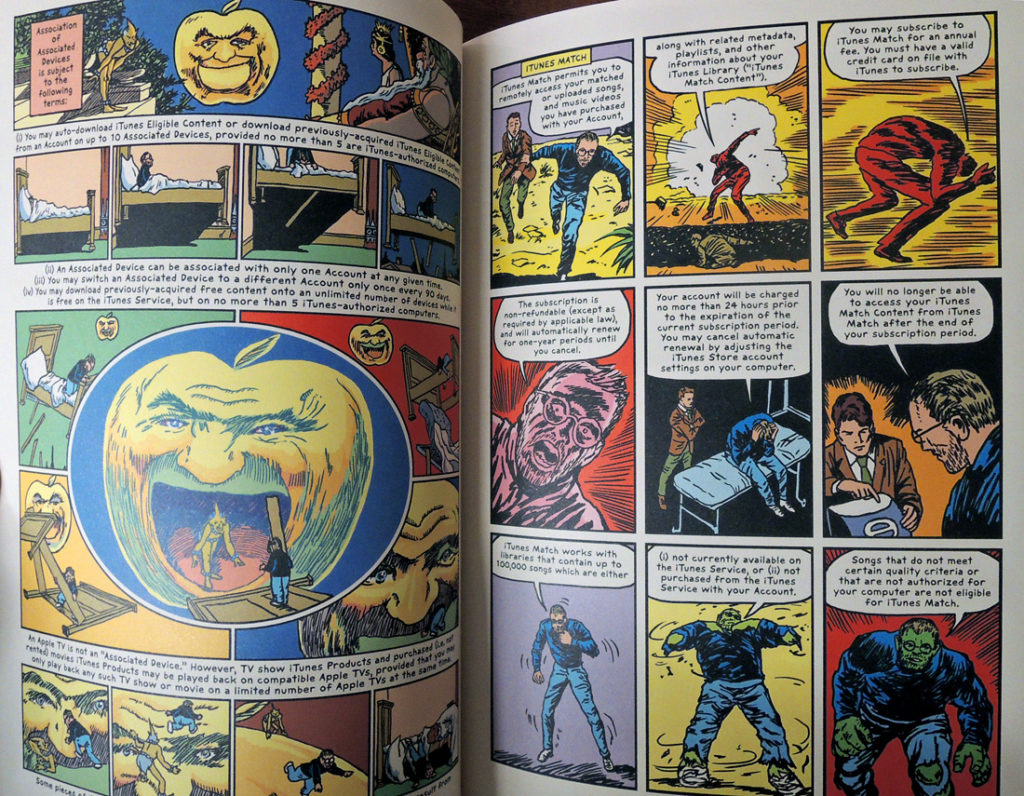 [left] Winsor McCay, Little Nemo in Slumberland (1905). [right] Stan Lee and Jack Kirby, The Incredible Hulk (1962)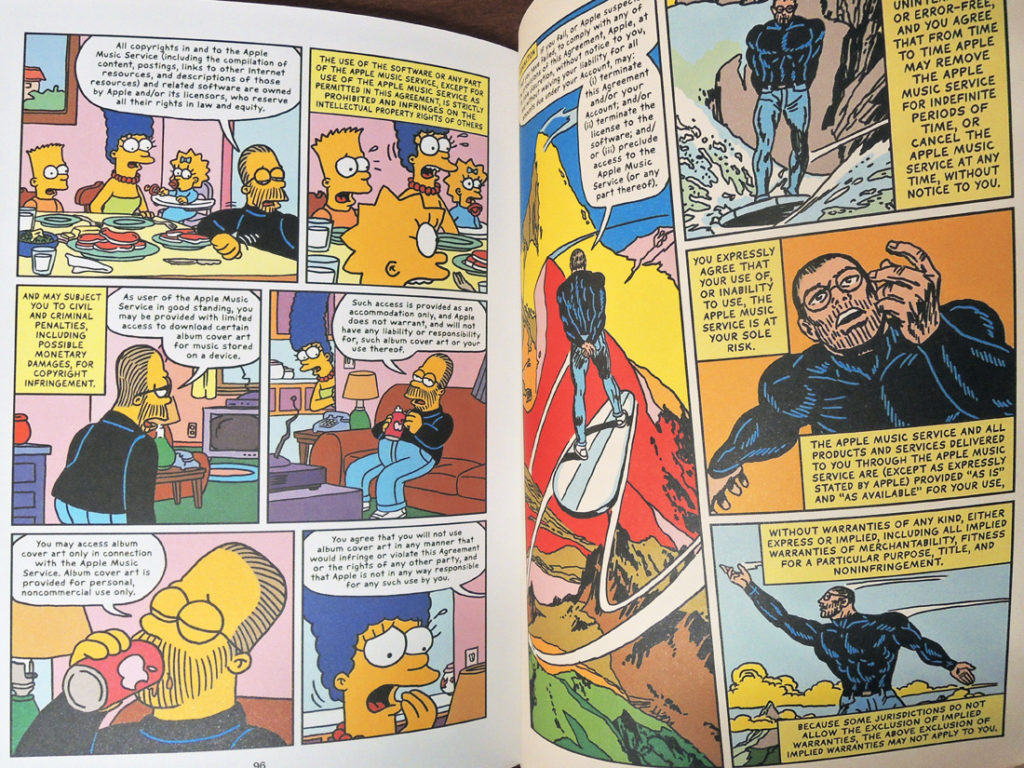 [left] Ian Boothby and John Costanza, Simpsons Comic (2002). [right] Stan Lee and John Buscema, Silver Surfer (1968)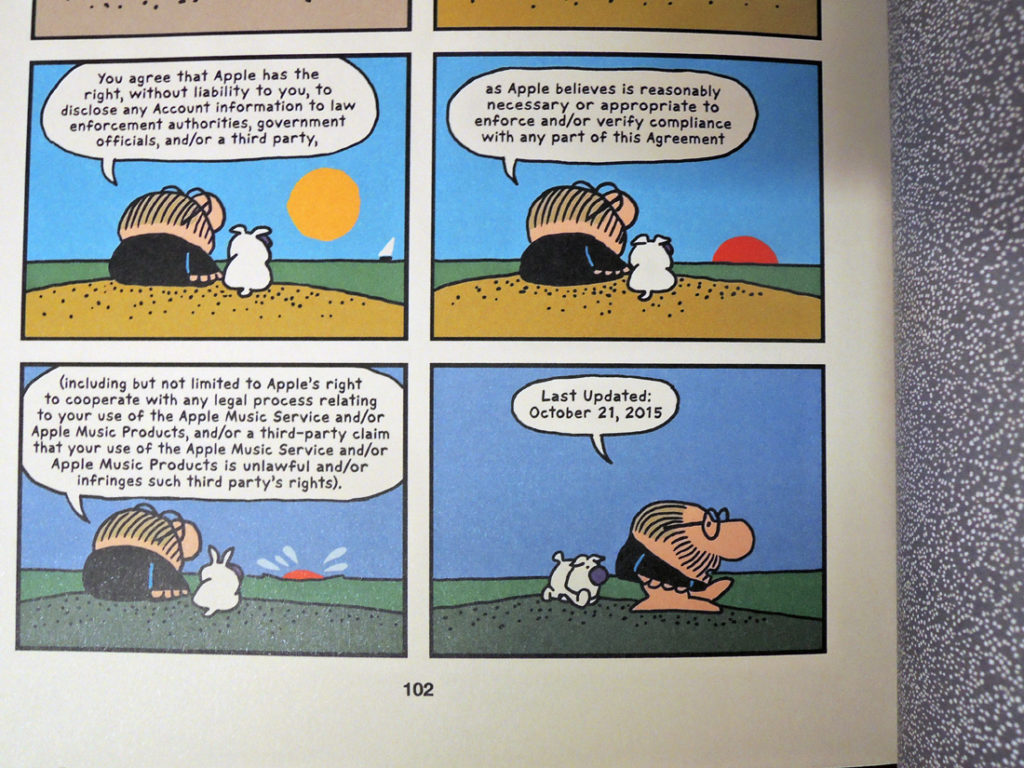 Tom Wilson, Ziggy (1976)
Robert Sikoryak, Terms and Conditions (Montreal, Québec: Drawn & Quarterly, 2017). Graphic Arts Collection GArecap 2017- in process