Noted by Richard Sandomirmarch in the New York Times, "Jack Ziegler, whose satirical, silly and observational style enlivened more than 1,600 cartoons at The New Yorker beginning in the mid-1970s, died on Wednesday in a hospital in Kansas City, Kan. He was 74."
We hold only one drawing by Ziegler, which could have been drawn yesterday: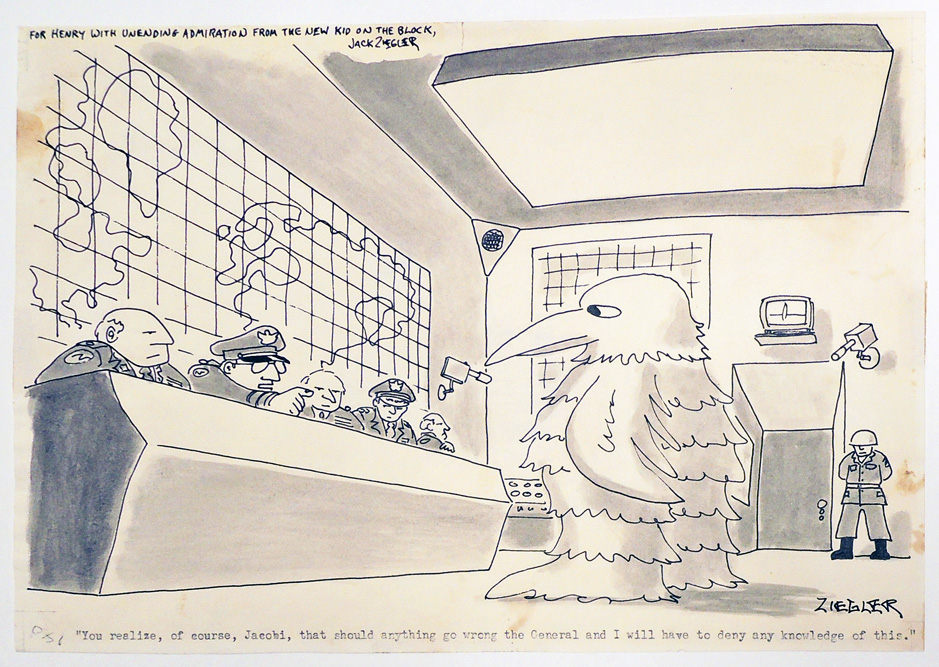 Jack Ziegler (1942-2017), "You realize, of course, Jacobi, that should anything go wrong, the General and I will have to deny any knowledge of this," May 13, 1974. Pen and wash drawing. Graphic Arts Collection GA 2009.00382. Gift of Henry Martin, Class of 1948.
The drawing is inscribed and dedicated to his friend and fellow New Yorker cartoonist Henry Martin (born 1925, Class of 1948): "For Henry with unending admiration from the new kid on the block, Jack Ziegler."


More comments can be found at http://www.newyorker.com/cartoons/bob-mankoff/in-memoriam-jack-ziegler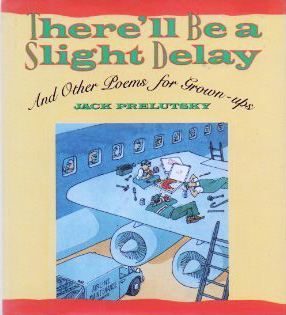 See also Jack Prelutsky, There'll Be a Slight Delay, and Other Poems for Grown-Ups. Illustrations by Jack Ziegler (New York: W. Morrow, 1991). Firestone PS3566.R36 T47 1991