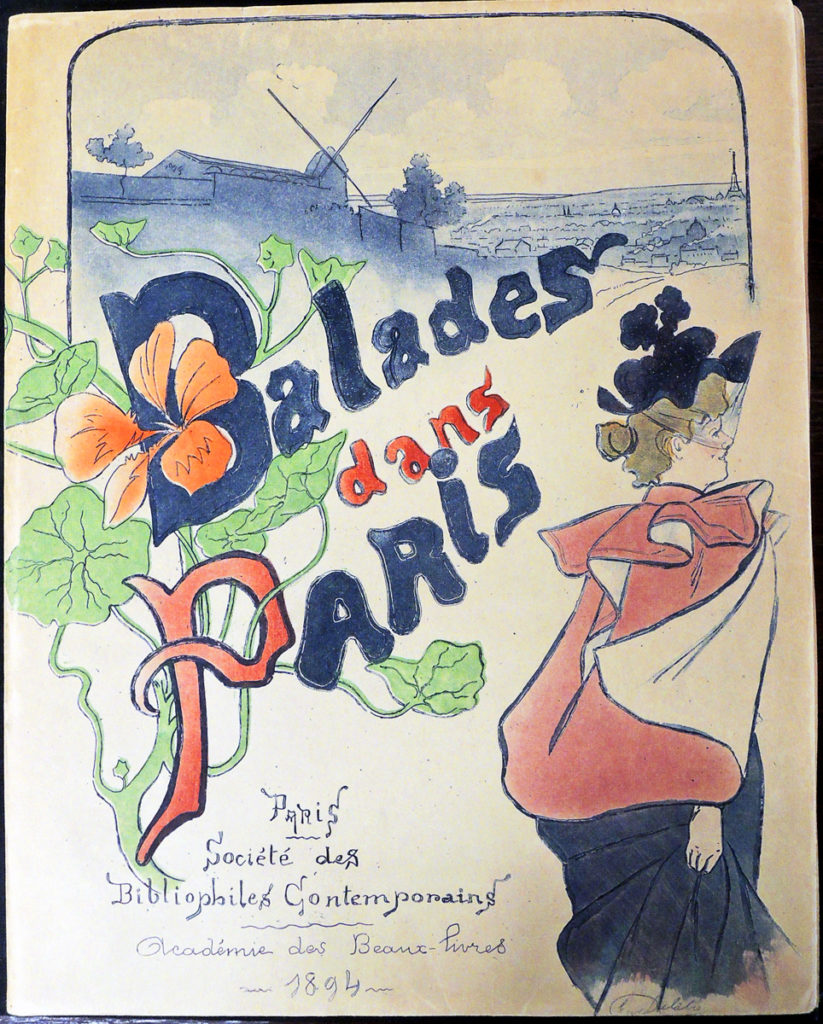 The Graphic Arts Collection recently acquired this lovely fin de siècle volume with color ornamentation by Alexandre Lunois (1863-1916), a lithographic framing of floral motifs on each page, a cover by Eugène Delâtre (1864-1938), and four etchings in colors by Albert Bertrand (born ca. 1855). It is one of only 180 copies, all on tinted vellum, and printed for the Société des bibliophiles contemporains, led by Octave Uzanne.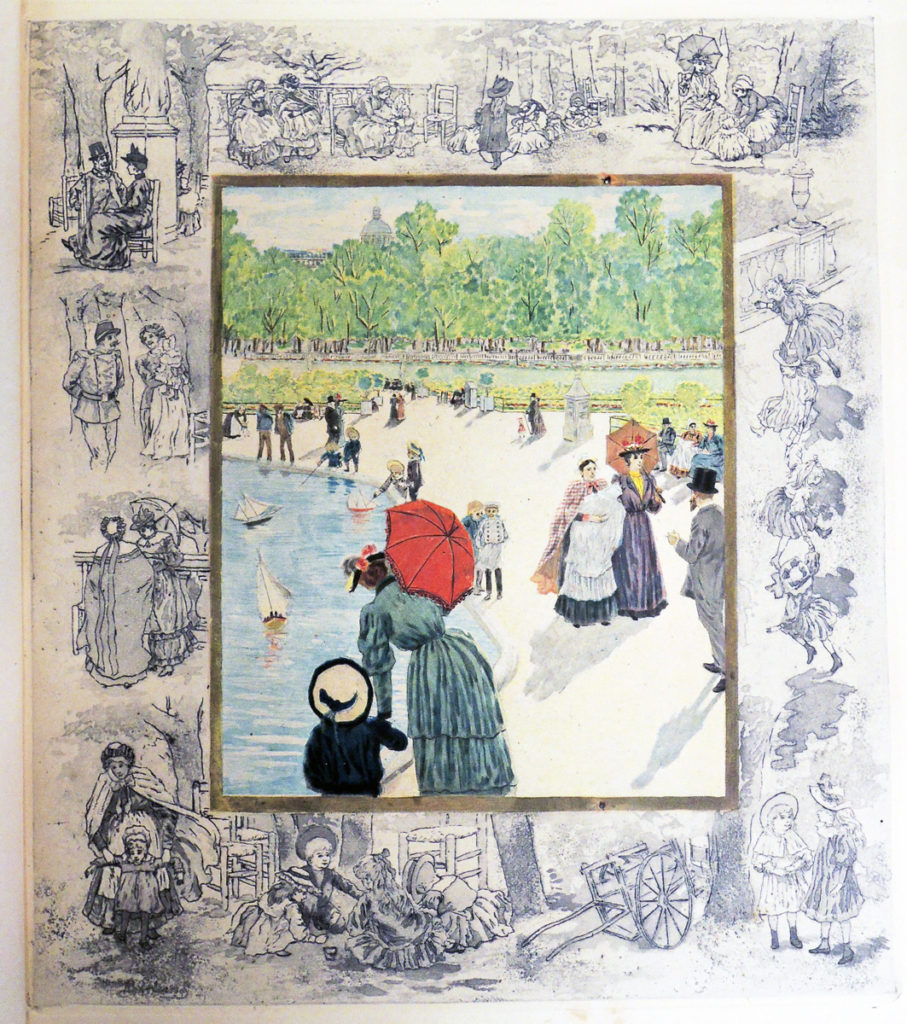 -in Luxembourg Gardens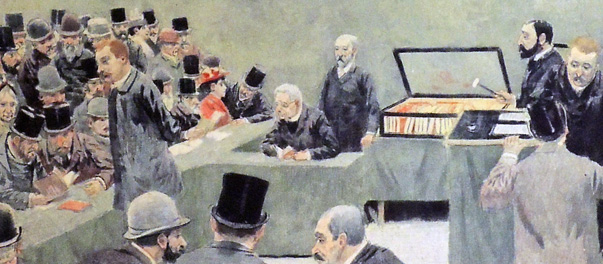 -in Hôtel Drouot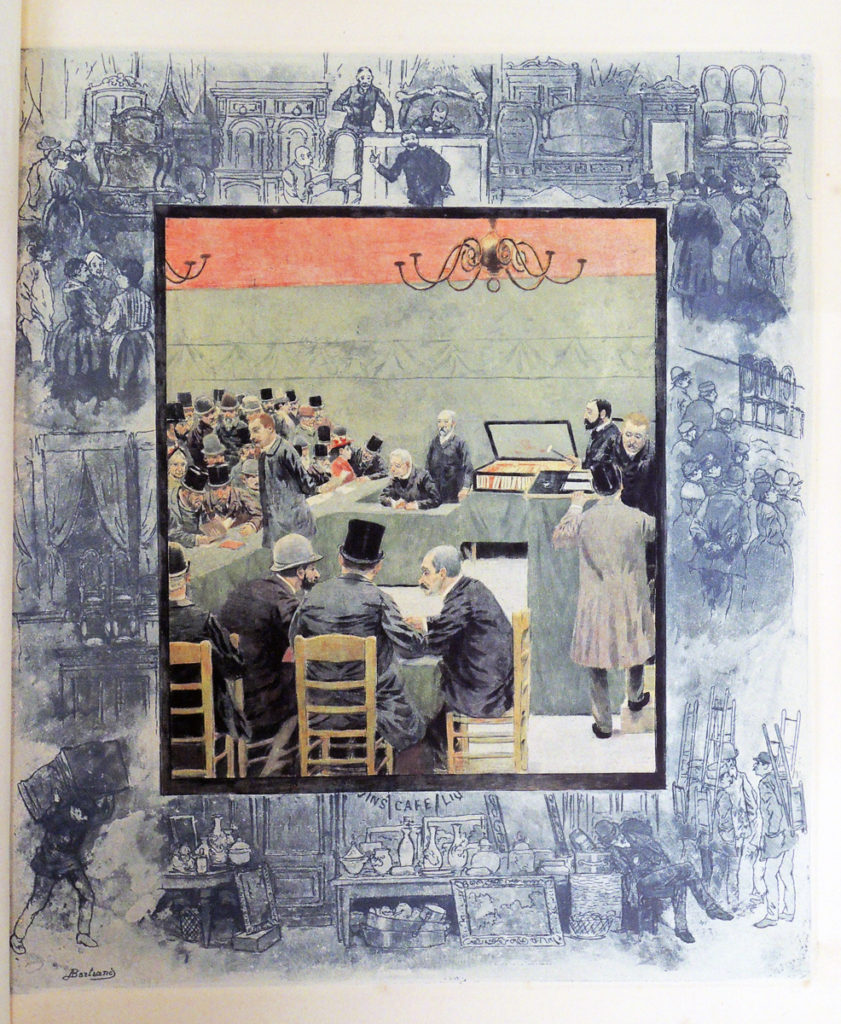 Note this rare look at a 19th-century book auction at the Hôtel Drouot. This might be the 1894 sale of rare and precious books, manuscripts, and printed matter from the library of the late Raoul Leonor Lignerolles (1817-1893).
Established on June 1, 1852, Hôtel Drouot, 9, rue Drouot, is one of the oldest organizations for public auction house sales. Known for fine art, antiques, and antiquities, the Hôtel Drouot consists of 16 halls hosting 70 independent firms, which operate under the umbrella grouping of Drouot. The firm's main location, called Drouot-Richelieu, is on a site once occupied by the Paris Opera's Salle Le Peletier.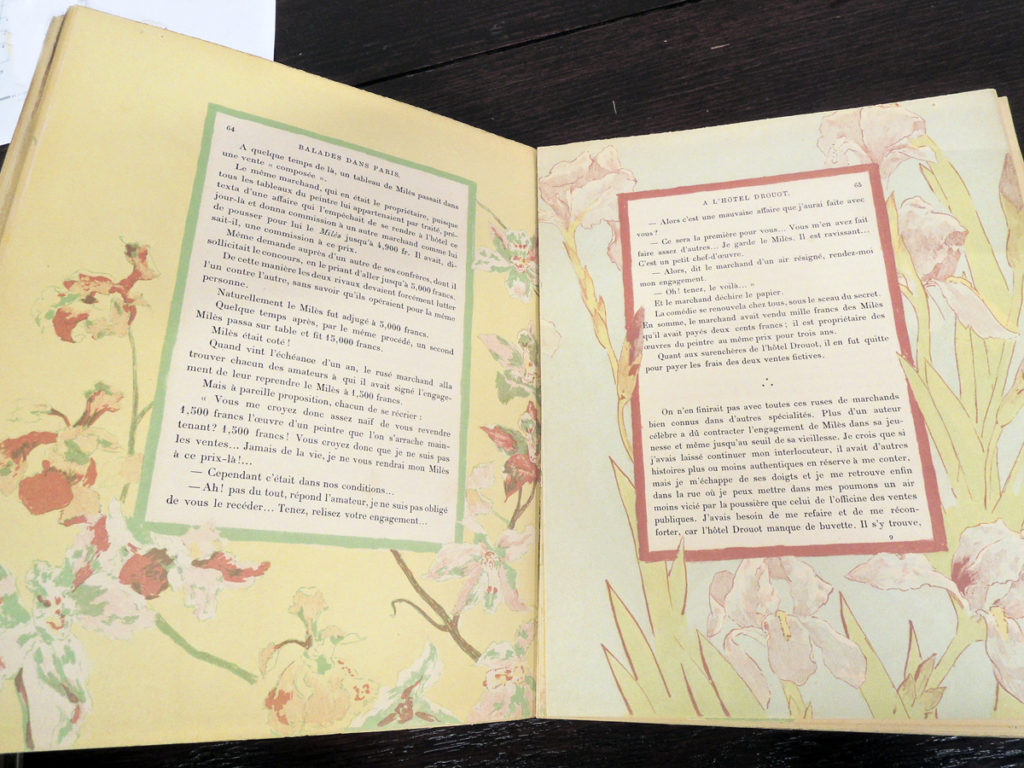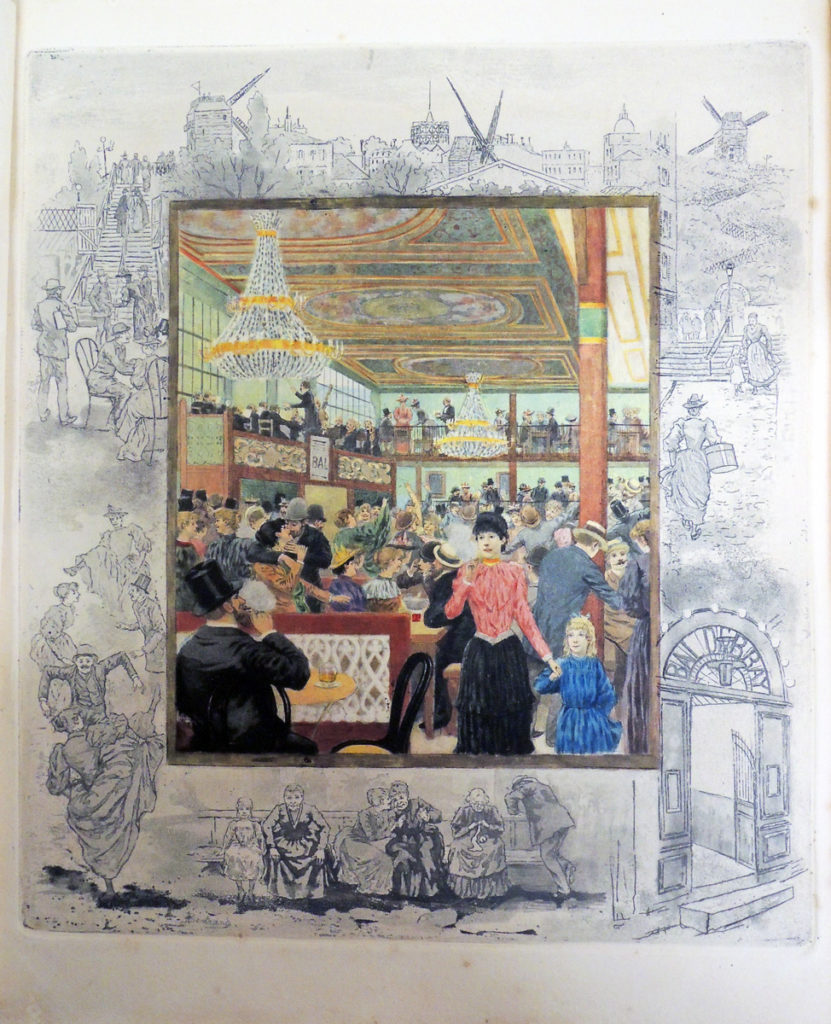 -At the nightclub, Moulin de la Galette

Balades dans Paris (Walks in Paris): Au Moulin de la Galette–À l'hotel Drouot–Sur les quais–Au Luxembourg. Texts by Paul Eudel (1837-1911), Bernard Henri Gausseron (1845-1913), and Adolphe Retté (1863-1930). (Paris: Academie des beaux-livres, Imprimé pour les "Bibliophiles contemporains", 1894) Decorative borders. The plates consist of colored and black-and-white states of 4 illustrations. Graphic Arts Collection GAX 2017- in process