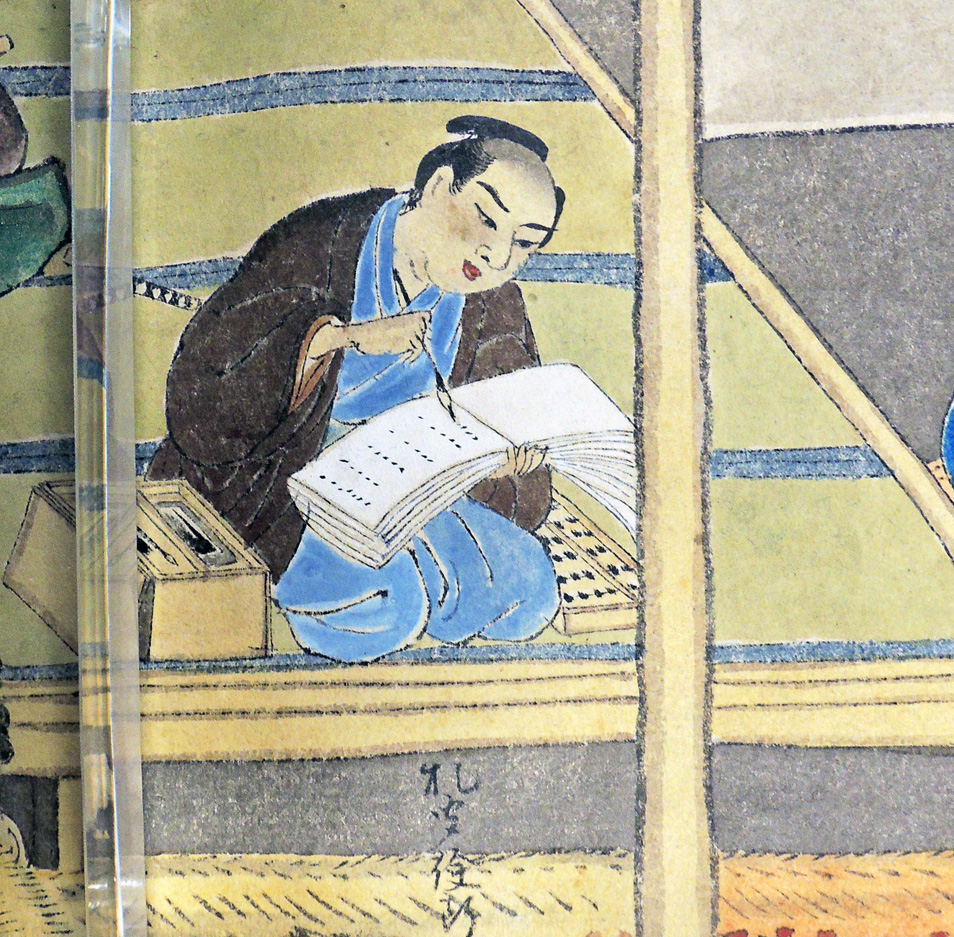 On Friday, May 5, Martin Heijdra, Director of the East Asian Library and Setsuko Noguchi, Japanese Studies Librarian in the East Asian Library presented a general introduction to the rare books in the East Asian Collections for students, faculty, and staff.  They welcomed special requests and tried to select titles based upon the audience. New Japanese acquisitions were a particular focus.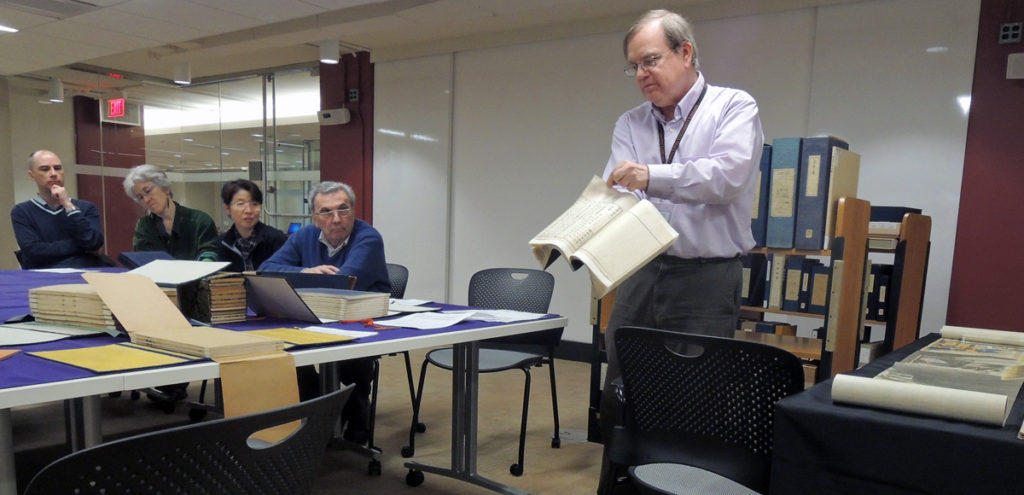 Martin Heijdra showed an early example of four color printing.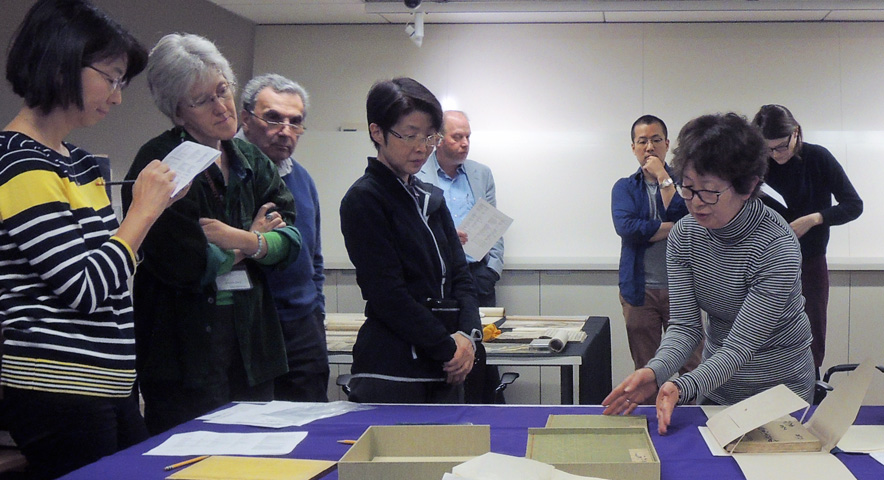 Setsuko Noguchi shared the epic multi-volume Heike Monogatari (The Tale of the Heike) with elaborate gold endpapers and illumination.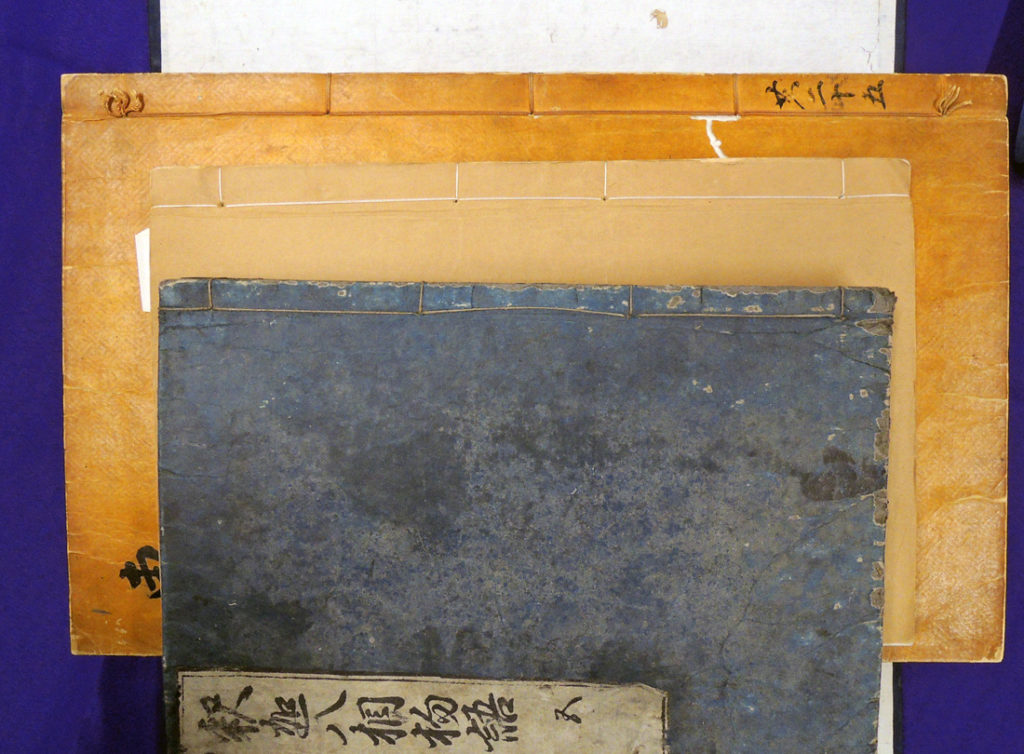 We were given a small clue to identifying Korean, Chinese, and Japanese books. The Korean, on the bottom, often has five equidistant holes sewn around the spine. The Chinese book, in the middle, often has four hole sewing at uneven intervals. The Japanese volume at the top is stab sewn through four equidistant holes.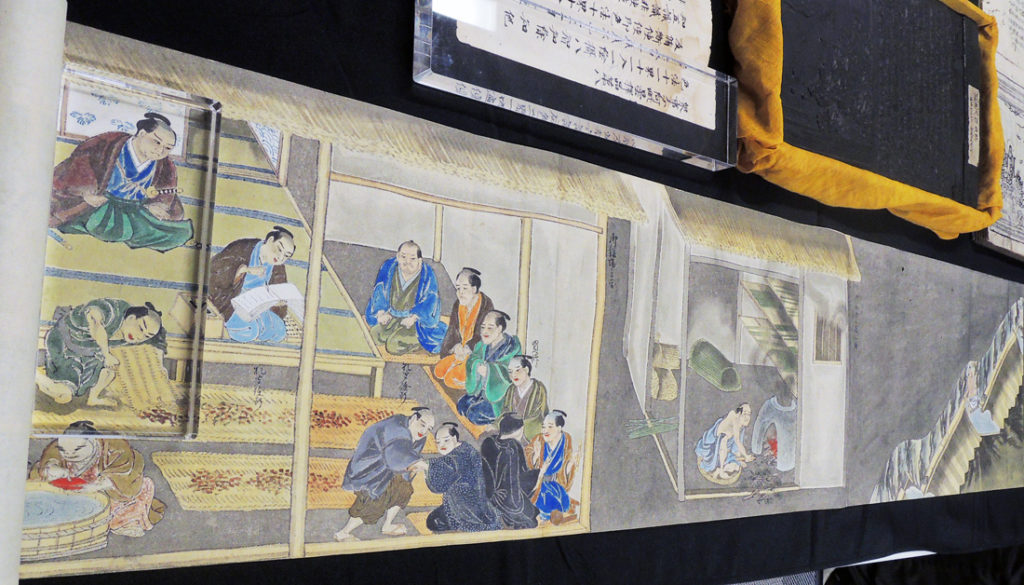 Learn the history of silver mining in Japan told through an elegant Japanese scroll.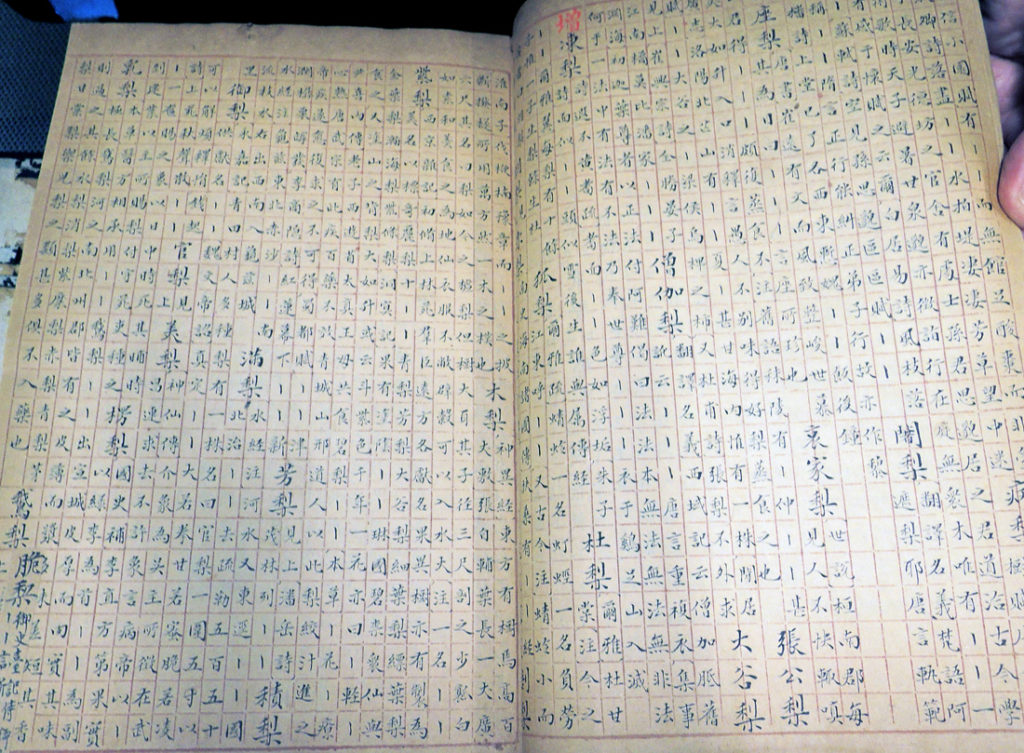 This working manuscript for Pei wen yun fu is dated between 1662 and 1722 (and might be called a Chinese Webster's Dictionary).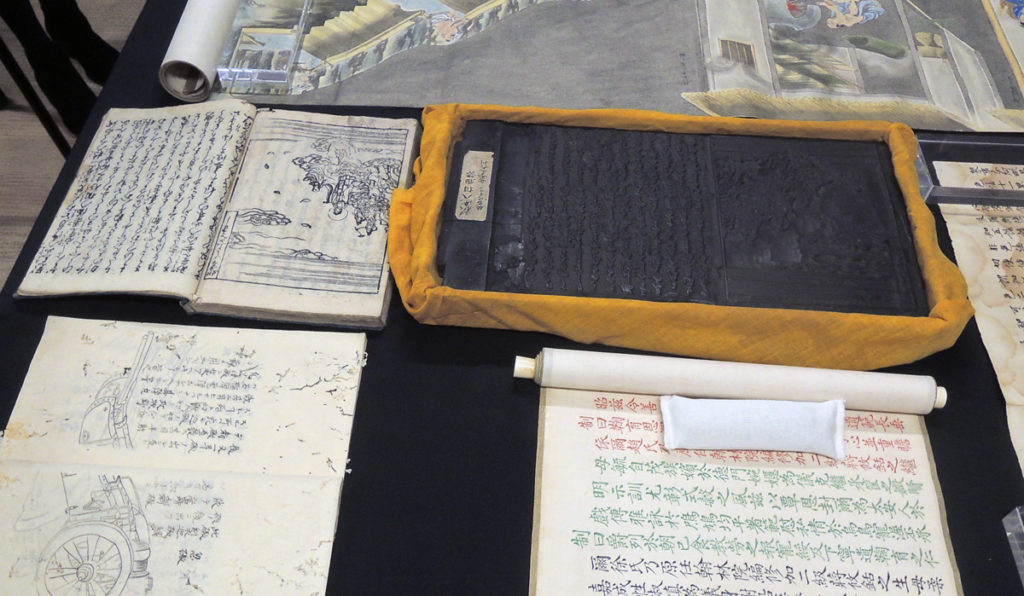 Shaka Hasso Monogatari (The Eight Lives of the Buddha) with the original woodblock for two leaves, image and text. The block is double-sided with another image and text printed from the verso.