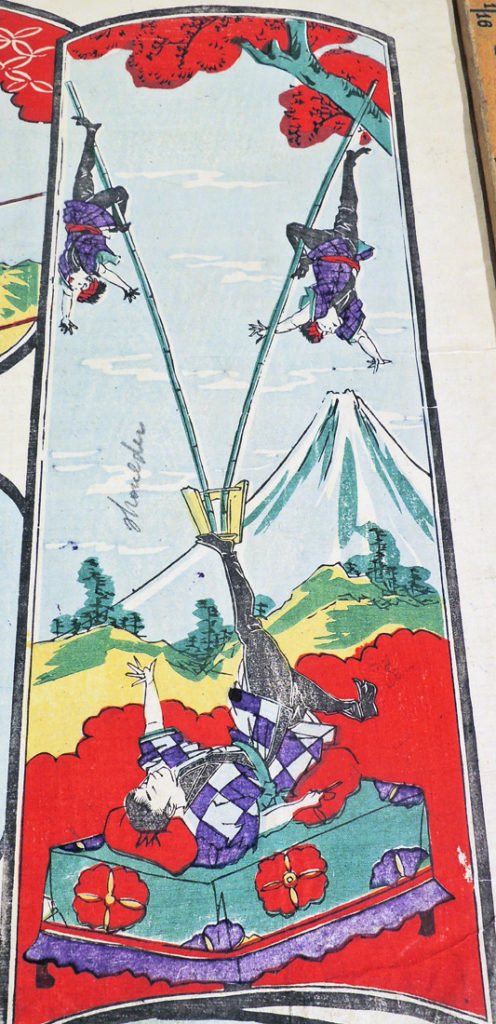 A colorful Japanese toy print turned up unexpectedly this week. Publication information at the lower right tells us the artist of the nine vignettes was Nomura Yoshikuni and that it was published by Shichihōdō (or Shippōdō) in Kyoto, a firm that often published materials related to Kabuki theater. Nomura Yoshimitsu (Yoshikuni III) 1855-1903 was the grandson of Utagawa Yoshikuni I, who was a pupil of Utagawa Kuniyoshi (1797-1861).
The acrobats are called street performers, known for accomplishing these feats out-of-doors and so, Yoshimitsu sets these views in natural landscapes. No other copy of the print has been found in an American collection.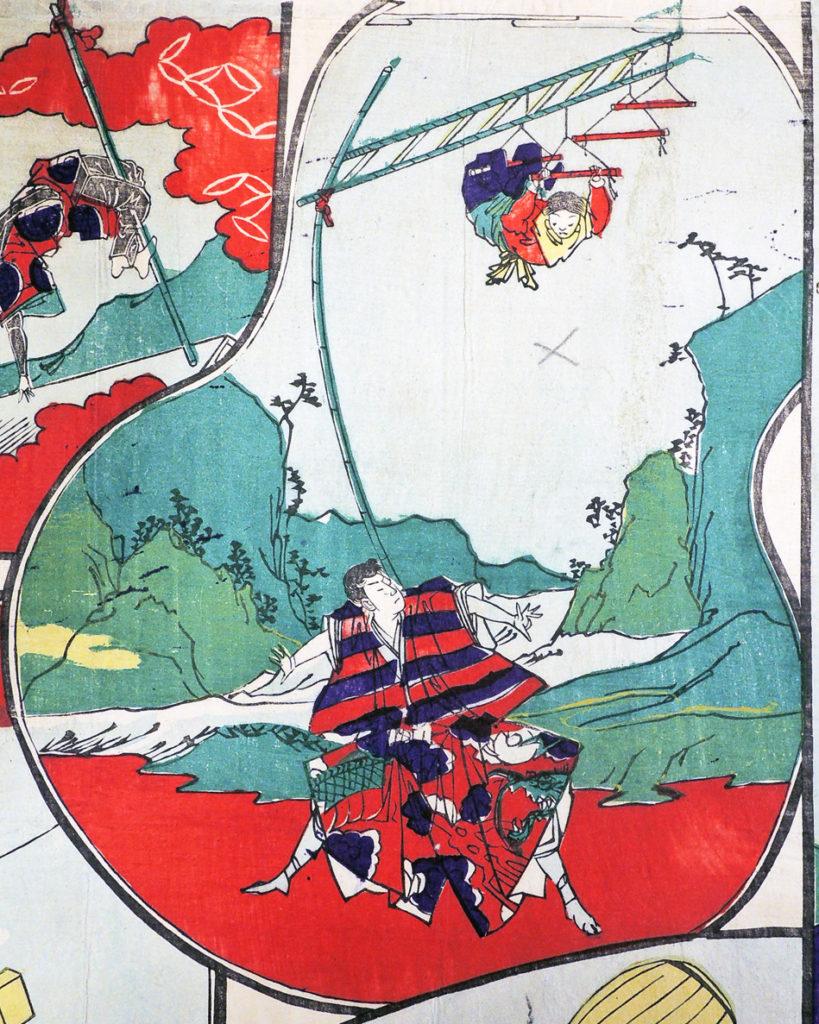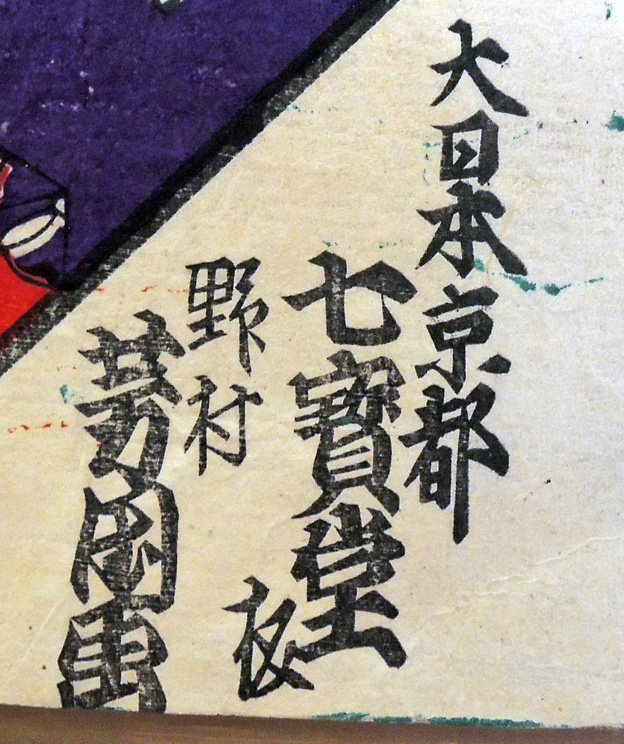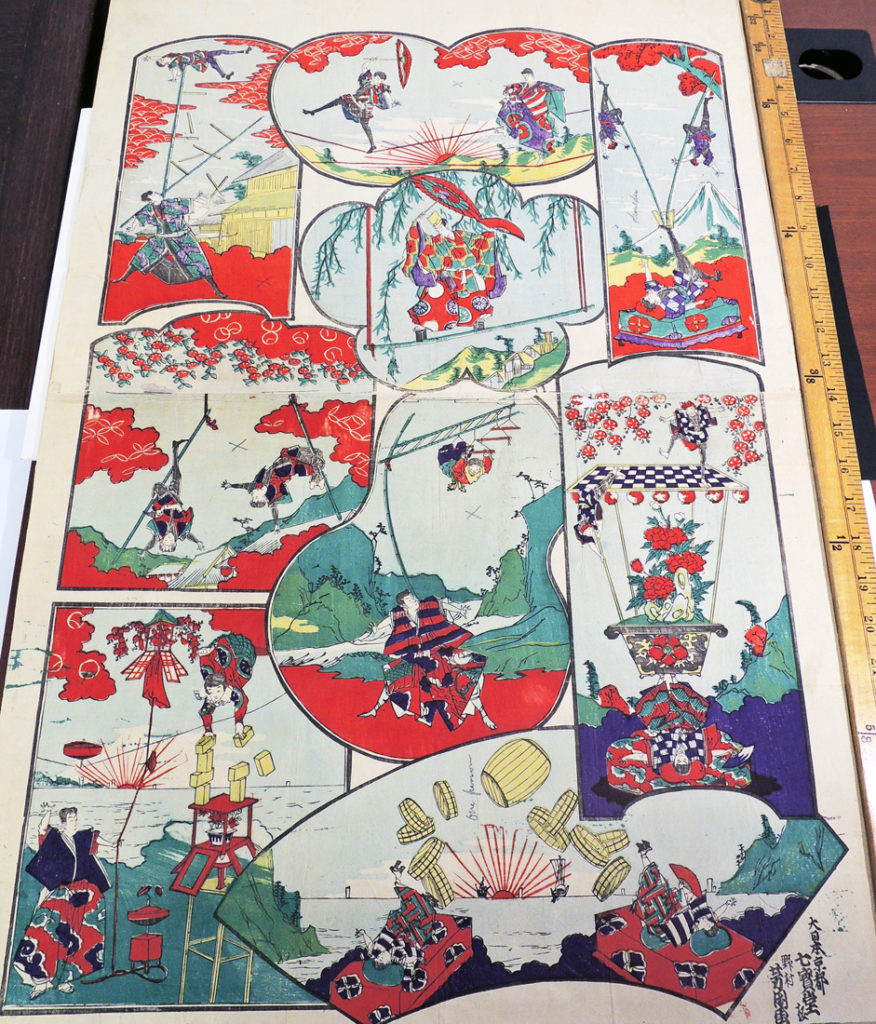 Nomura Yoshimitsu (Yoshikuni III, 1855-1903), Untitled [Japanese circus acrobats].  Kyōto, Japan: Shichihōdō, ca. 1890. Color woodblock print. Graphic Arts Collection GAX 2017- in process.