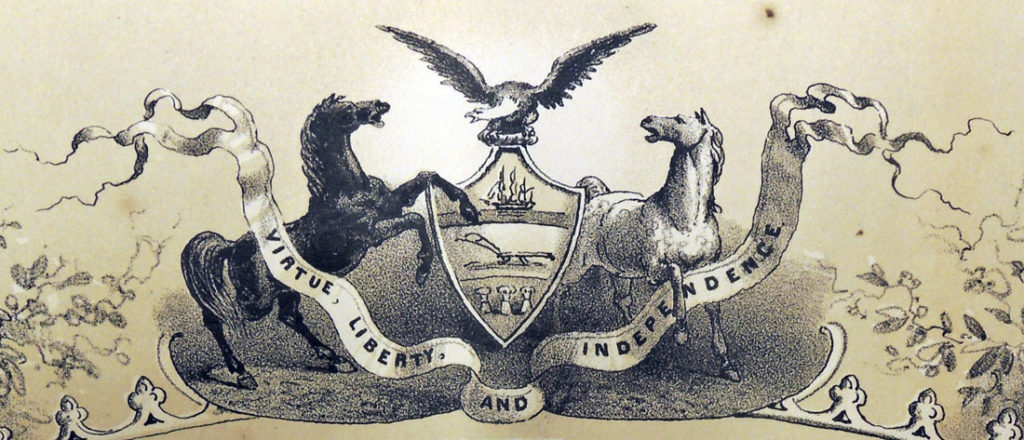 Virtue, Liberty, and Independence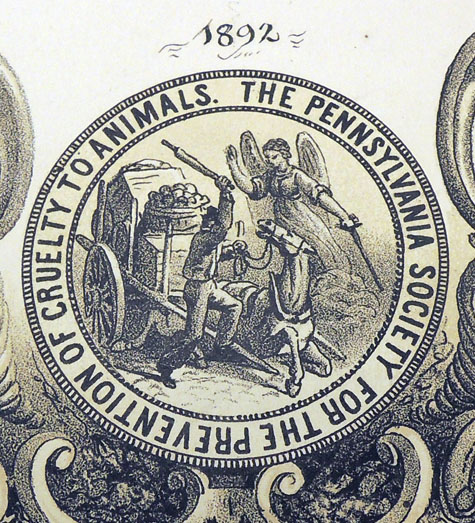 The Pennsylvania Society for the Prevention of Cruelty to Animals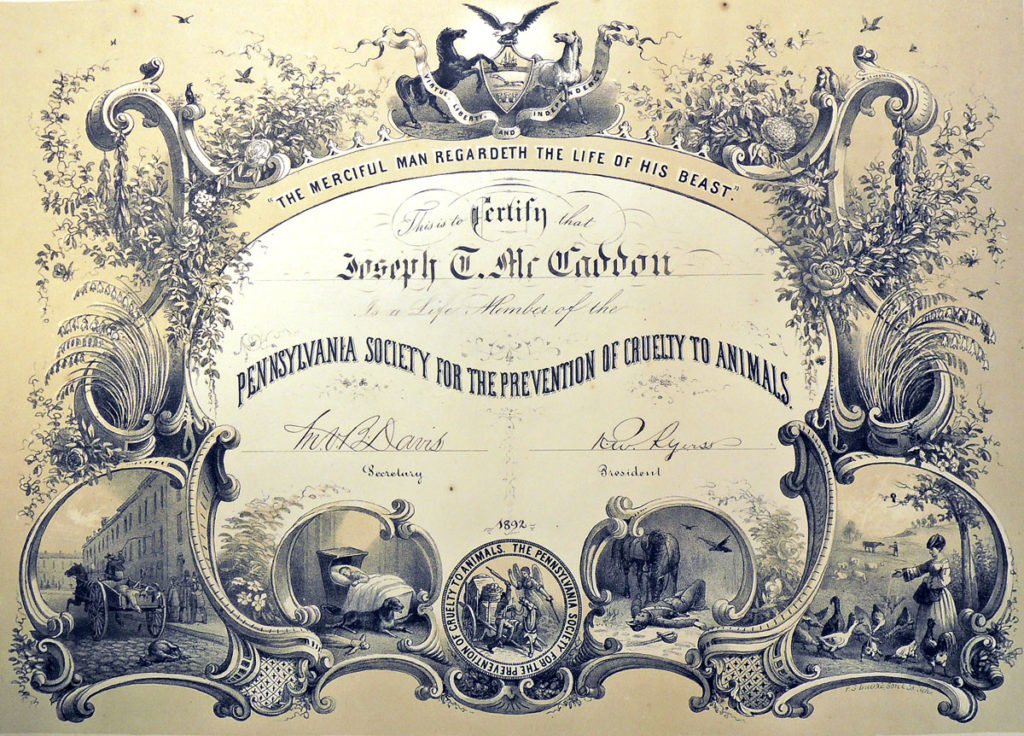 The Merciful Man Regardeth the Life of His Beast
"In 1866, Colonel M. Richards Mucklé, a Philadelphia businessman, was disheartened by the violence he witnessed against animals. Horses pulling over-laden carts and streetcars were often beaten unmercifully or worked to death. . . . Mucklé decided to follow in the footsteps of Henry Bergh, the father of the humane movement in the United States, and take action.

. . . After more than a year of campaigning, the Pennsylvania Society for the Prevention of Cruelty to Animals was organized on June 21, 1867 and officially chartered on April 4, 1868. The Pennsylvania SPCA (PSPCA) was officially the first humane society in the state and only the second in the country after Henry Bergh's American SPCA (note: The PSPCA is not associated with the ASPCA)." University of Pennsylvania Library, PSPCA archive.
Philadelphia lithographer Peter S. Duval (1804/05-1886) was commissioned to design the organization's membership certificates. A large edition was printed in 1868 with spaces for names, dates, and signatures, so that the certificate could be used for many years without revision. P.S. Duval, Son, & Company ended in 1869, when Peter retired and his son Stephen partnered with Thomas Hunter.
This is the life membership certificate for Joseph Terry McCadden (1859-1938) signed in 1892, while McCadden was business manager for Barnum and Bailey's Circus, working with his brother-in-law J. A. Bailey (1847-1906). The many animals under the care of the circus made it a target for the PSPCA and other animals preservation groups. This membership would have been good for public relations.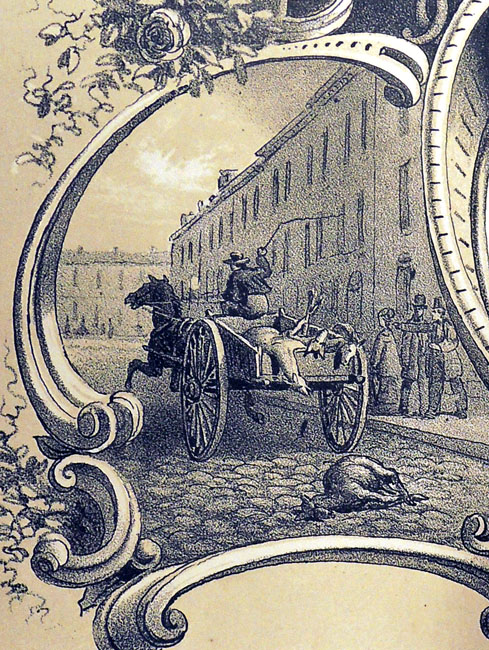 Joseph T. McCaddon's membership certificate with the Pennsylvania Society for the Prevention of Cruelty to Animals. Lithograph with one tone stone. Philadelphia: P.S. Duval, Son & Co., 1892. Graphic Arts Collection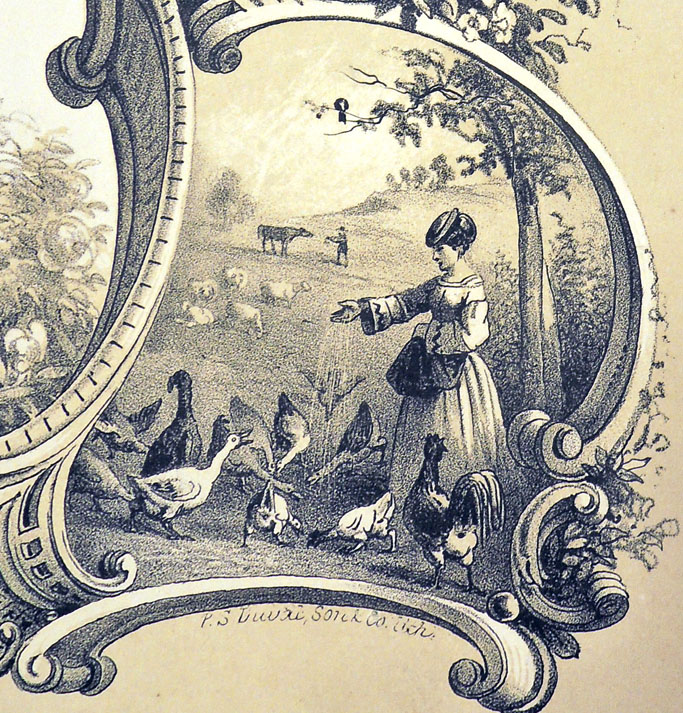 Lithographed by P. S. Duval, Son & Co.