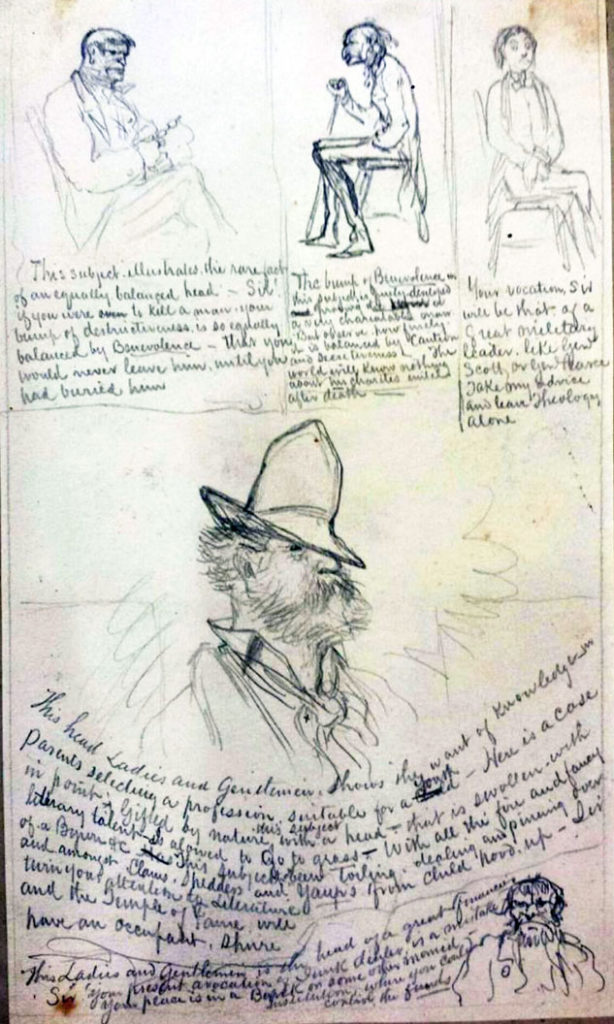 This sheet of drawings by John McLenan (1827-1865) turns up in a scrapbook at the New York Public Library, with no explanation. Over the years, the central portrait has been assumed to be Walt Whitman (1819-1892).
McLenan's final published prints were discovered recently in our set of the Harper's New Monthly Magazine CXXI, no. 20 (June 1860), p.141-42. The central drawing is titled "The Poet of the Future." Below is our death mask of Whitman so that you can decide for yourself whether or not the sketch is meant to be Whitman.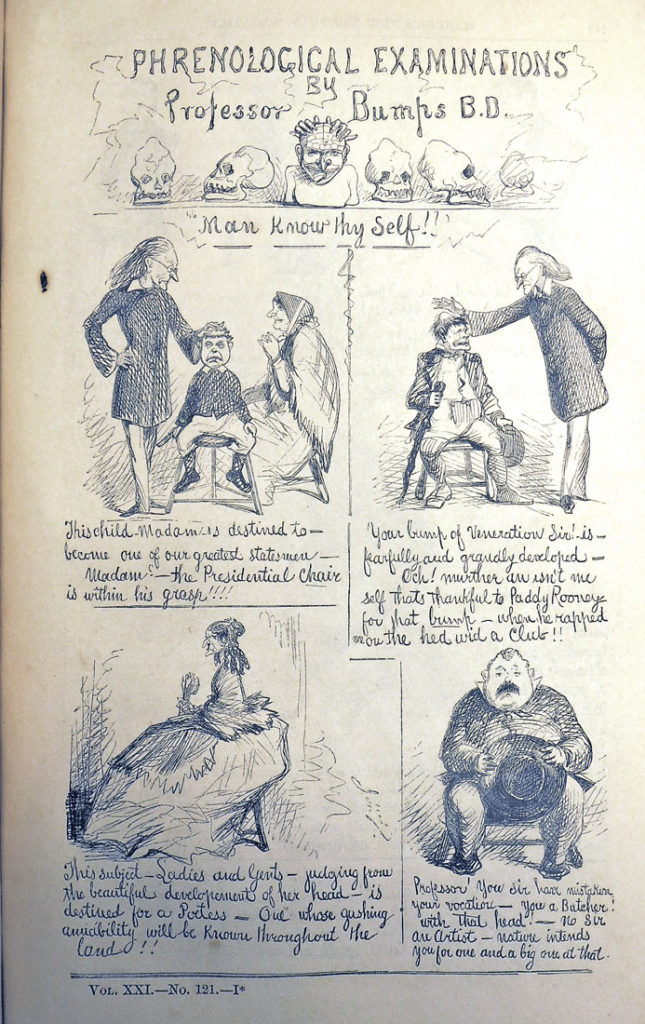 The Future President; Organ of Veneration; Gushing Poetess; The Great Artist [self-portrait of John McLenan].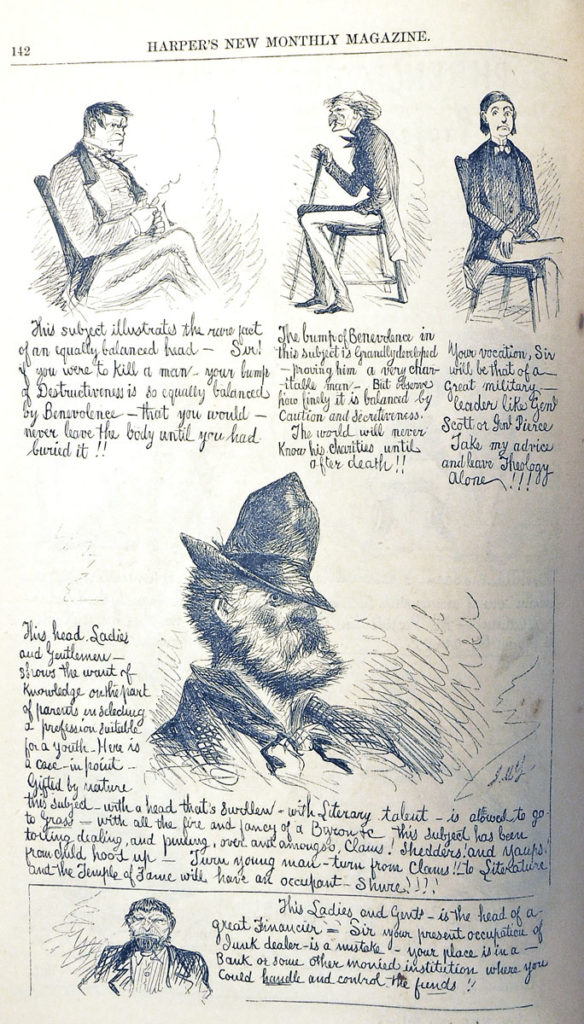 Well-balanced Head; Benevolence; The Great Captain; The Poet of the Future; [Embryo] Financier.
"Gifted by nature this subject–with a head that's swollen with Literary talent–is allow to go to grass…"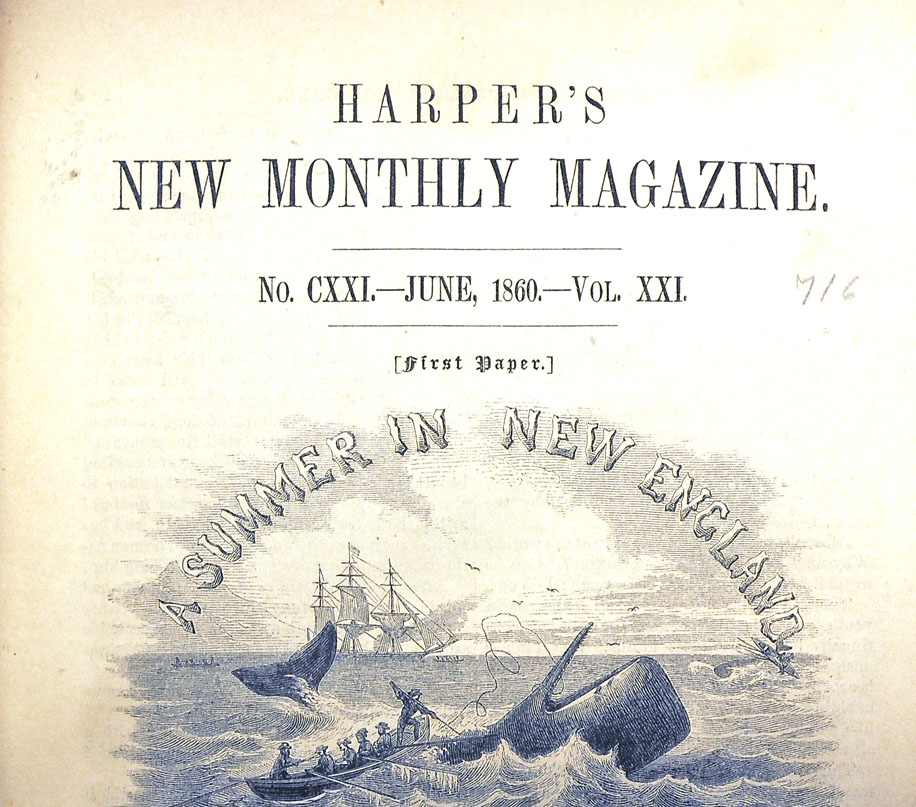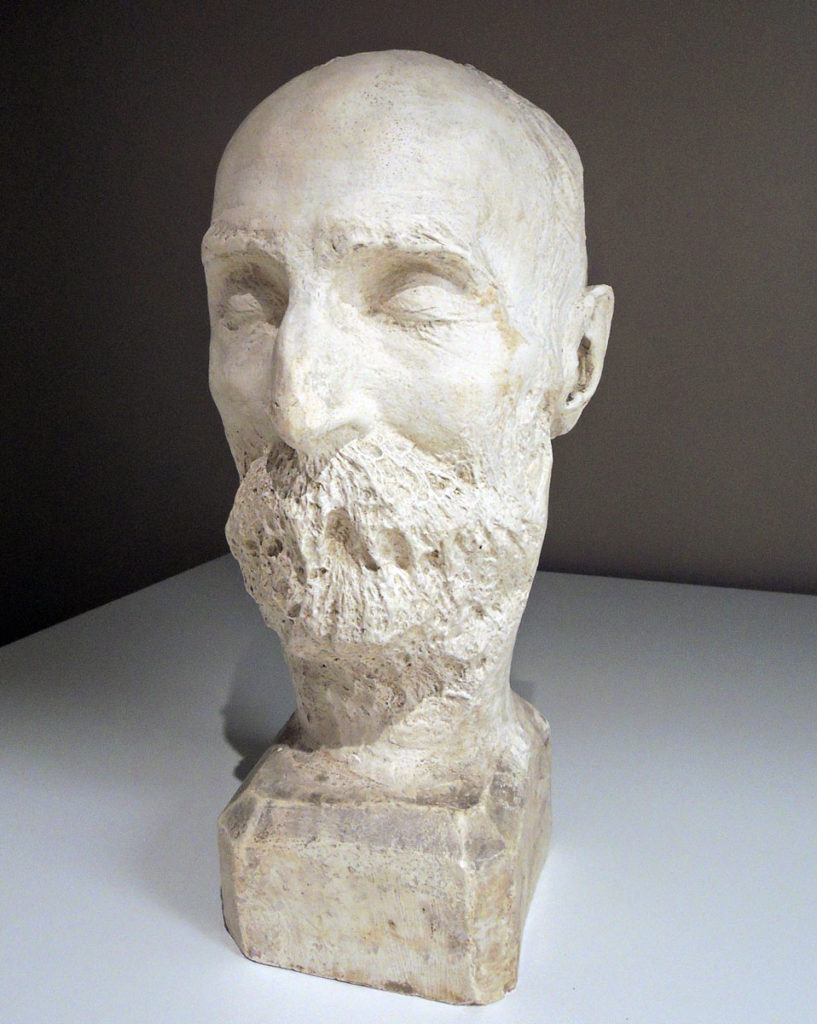 Death mask of Walt Whitman (1819-1892), 1892. Laurence Hutton Collection of Life and Death Masks.