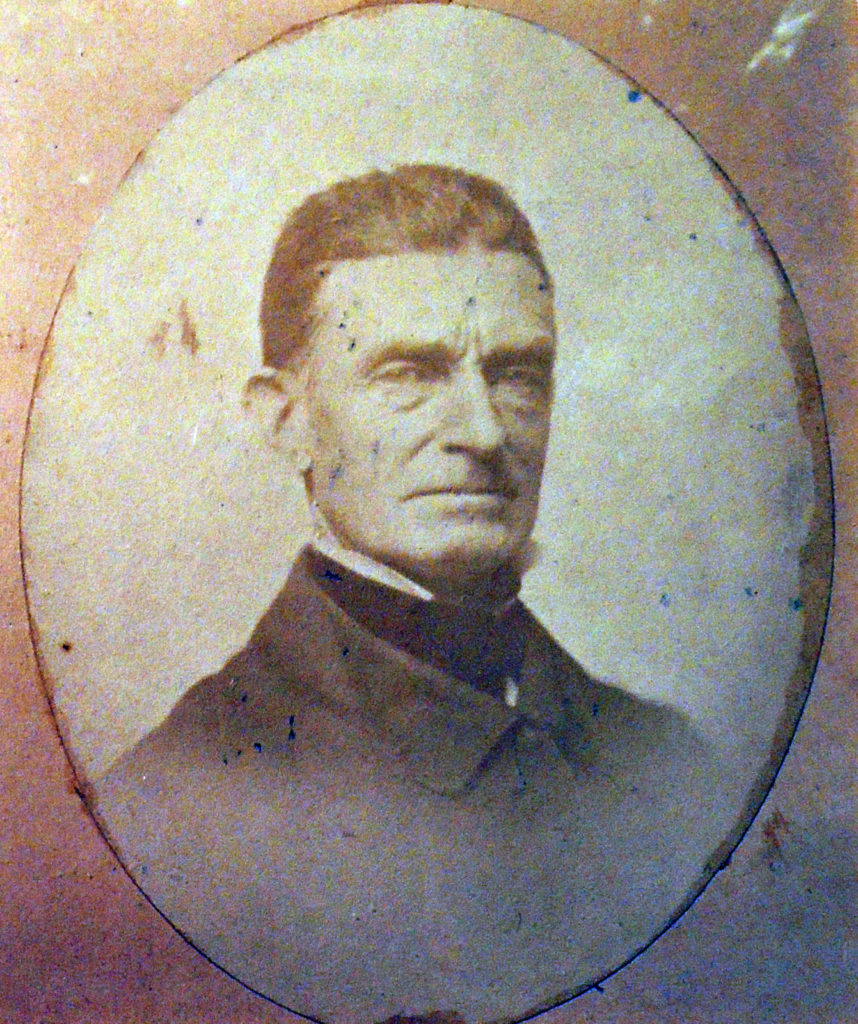 Attributed to John Adams Whipple (1822–1891), John Brown, 1800-1859, ca. December 1856. Oval salt paper print portrait. 3 1/2 x 2 3/4 inches. Graphic Arts Collection GAX 2017- in process.
The Graphic Arts Collection recently acquired a rare salt print portrait of the abolitionist John Brown (1800-1859). There are two other known prints from the paper negative: one at the Library of Virginia and the other at the Kansas Historical Foundation. There are four known daguerreotype portraits of John Brown (with a very similar pose): one at the National Portrait Gallery, one at the Massachusetts Historical Society, and two at the Boston Athenæum.
Brown had his portrait made at a Boston studio, either that of Josiah J. Hawes (1808-1901) or John Adams Whipple (1822-1891), in December 1856 or January 1857. Most sources attribute this pose to Whipple. Here is an attempt at a chronology of life portraits: http://www.alliesforfreedom.org/files/exhibit_legends_for_SUPPL.pdf
This clipping is attached to the portrait photograph: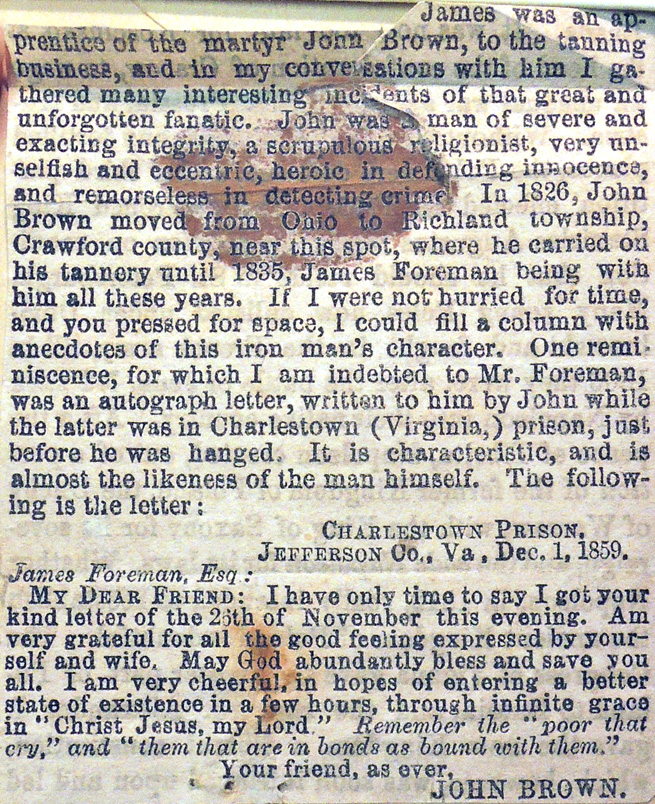 Sally Pierce, formerly of the Boston Athenaeum, quotes a letter from donor James Redpath, "The daguerreotype of John Brown which I gave you some time since was taken in January 1857 or in December of the year before. I think that this was his first visit to Boston after he had become a man of note in connection with Kansas affairs. At least, he was personally known to very few of the friends of Kansas in Boston; and as I happened at the time to be brought into daily intercourse with numbers of them, I availed myself of the opportunity to testify my admiration of the old man by introducing him, whenever I could, to this class of people. …In January he [Brown] had three daguerreotypes of himself taken – one, he gave to Dr. Webb, one to Amos A. Lawrence, one to me. I had asked him for one; he expressed a reluctance to sit; but on leaving, he handed it to me, saying that he gave it because I had 'been very kind' to him." https://www.bostonathenaeum.org/about/publications/selections-acquired-tastes/john-brown-two-daguerreotypes
Brown spent the years 1856-1857 in Boston to promote his cause and raise funds for what would become his famous raid on Harper's Ferry. Early in 1859, he rented a farm near Harper's Ferry, Virginia (now West Virginia) and on October 16, 1859, together with 21 followers attacked and occupied the federal arsenal in Harper's Ferry. Brown was captured and executed on December 2, 1859.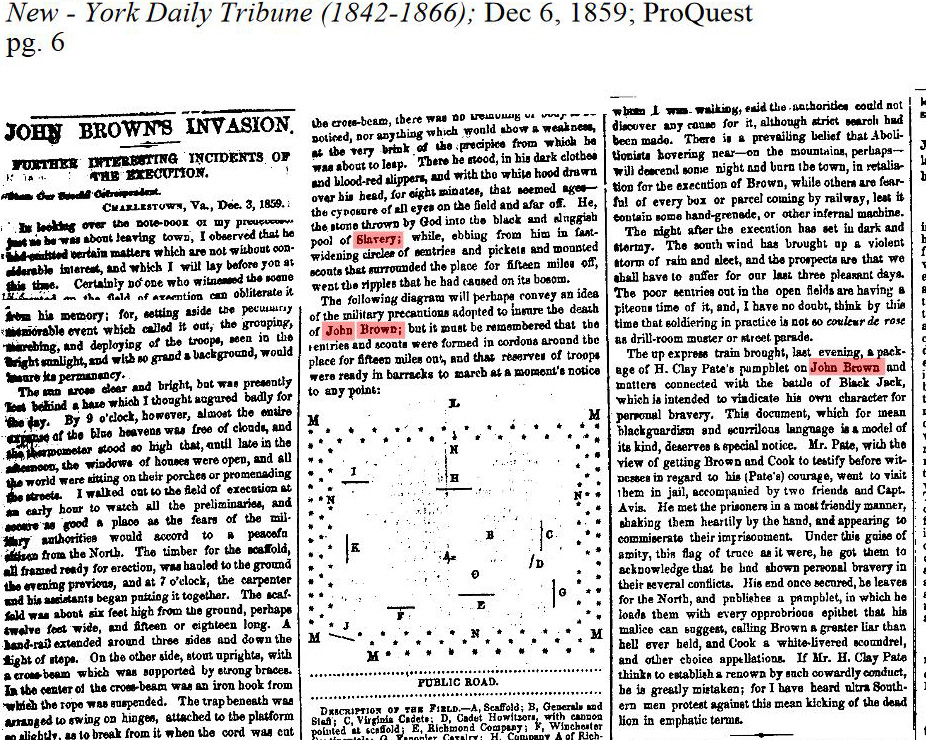 See also: Boston Courier report of the union meeting in Faneuil hall, Thursday, Dec. 8th, 1859. Speeches … Resolutions adopted by the meeting. Letters … Names of signers to the call. [Phonographic report] (Boston: Clark, Fellows & company [1859]). Firestone E451 .B74 1859
New York. Citizens. Official report of the great Union meeting, held at the Academy of Music, New York, December 19th, 1859 (New York; Davies & Kent, printers, 1859). Rare Books: John Shaw Pierson Civil War Collection (W) Oversize W26.673q in rehoused pamphlets, box 22