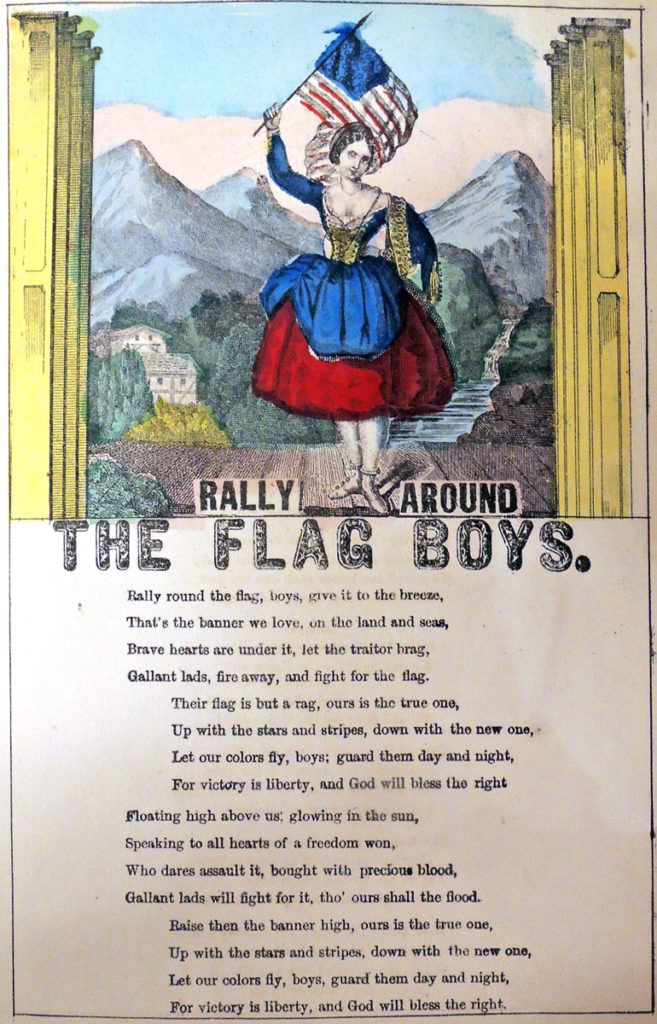 The patriotic song Rally 'Round the Flag, originally titled The Battle Cry of Freedom, was written by George F. Root (1820-1895) in 1862. The composer published over 500 pieces of music from 1848 until 1896 but when the New York Times ran his obituary, it was The Battle Cry of Freedom mentioned in the banner.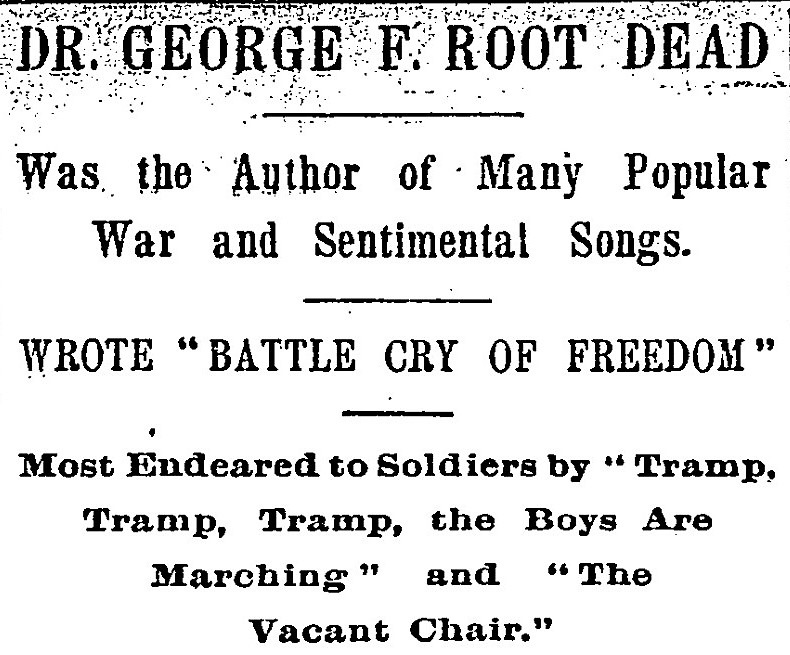 The Times continues: "In a catalogue of 114 National War Songs, recently published, no less than 36 are from the pen of Mr. Root. None of them fail of success, or at least a degree of popularity but Tramp, [Tramp,] Tramp! and The Battle Cry achieved a phenomenal record. At one time the publishers had fourteen presses at work on the latter, and were even then unable to fill the orders, which crowded in from every direction. It was not unusual for a single house to order 20,000 copies at once and the aggregate sale of each song is estimated at from 500,000 to 750,000."
The song has been recorded many times, in many versions. Over 100 years later, Billy Bragg composed, There Is Power in a Union, set to the tune of Root's Battle Cry of Freedom.