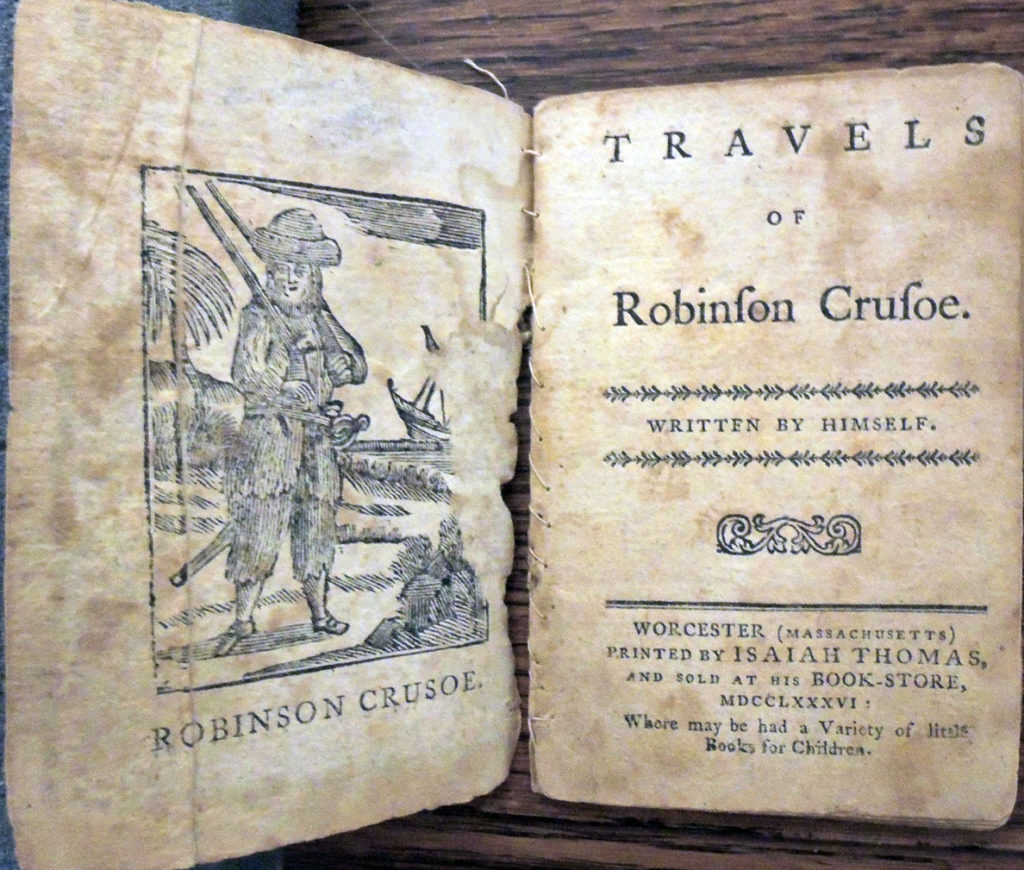 Travels of Robinson Crusoe. Written by himself (Worcester (Massachusetts): Printed by Isaiah Thomas, and sold at his book-store, MDCCLXXXVI: where may be had a variety of little books for children., [1786]). Graphic Arts Collection (GAX) PR3403 .A2 1786s
Defoe's Adventures of Robinson Crusoe was first published on April 25, 1719, and before the end of the year had run through four editions. An abridged children's version was published ca. 1784 in Boston, printed and sold by N. Coverly, price three pence.
Two years later Isaiah Thomas (1661?-1731) printed and sold the novel from his bookshop in Worcester, Massachusetts, as "Travels of Robinson Crusoe." The book was as big a success for Thomas in the United States as it had been in England.
Here are plates from the 1786 and 1795 editions. Note that Crusoe is not only taller in 1795 but he has a new hat and loses his shoes between the editions.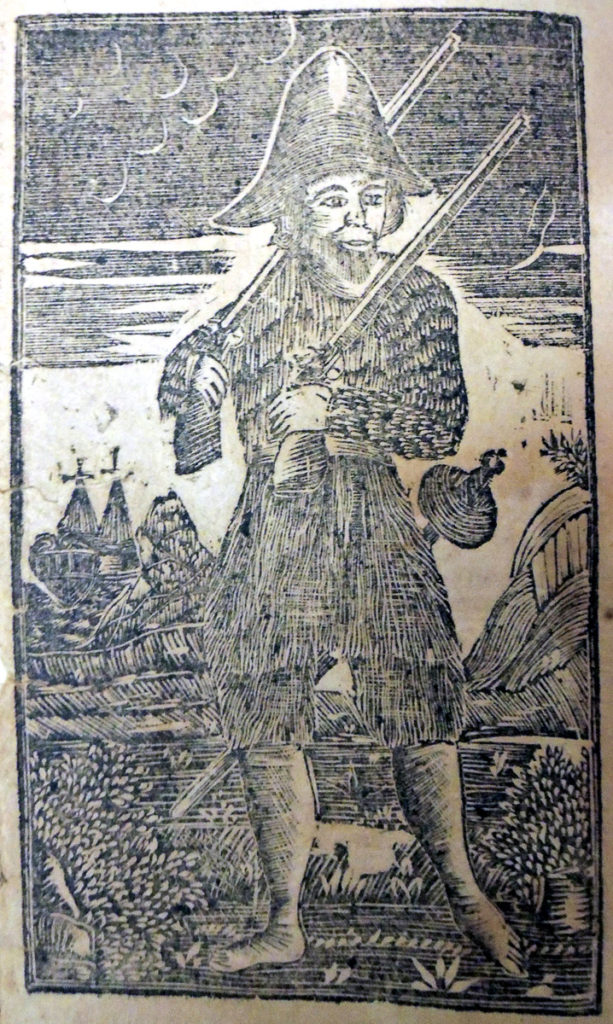 Daniel Defoe (1661?-1731), The Most Surprising Adventures, and Wonderful Life of Robinson Crusoe, of York, Mariner: containing a full and particular account how his ship was lost in a storm, and all his companions were drowned, and he only was cast upon the shore by the wreck and how he lived eight and twenty years in an uninhabited island, on the coast of America, &c. With a true relation how he was at last miraculously preserved by pirates, &c. &c. &c. (Worcester, Mass,: Printed [by Isaiah Thomas] and sold at the Worcester bookstore, 1795). 15 cm. Contains a woodcut frontispiece and 12 (one repeated) woodcuts in the text. Graphic Arts Collection (GAX) Hamilton 163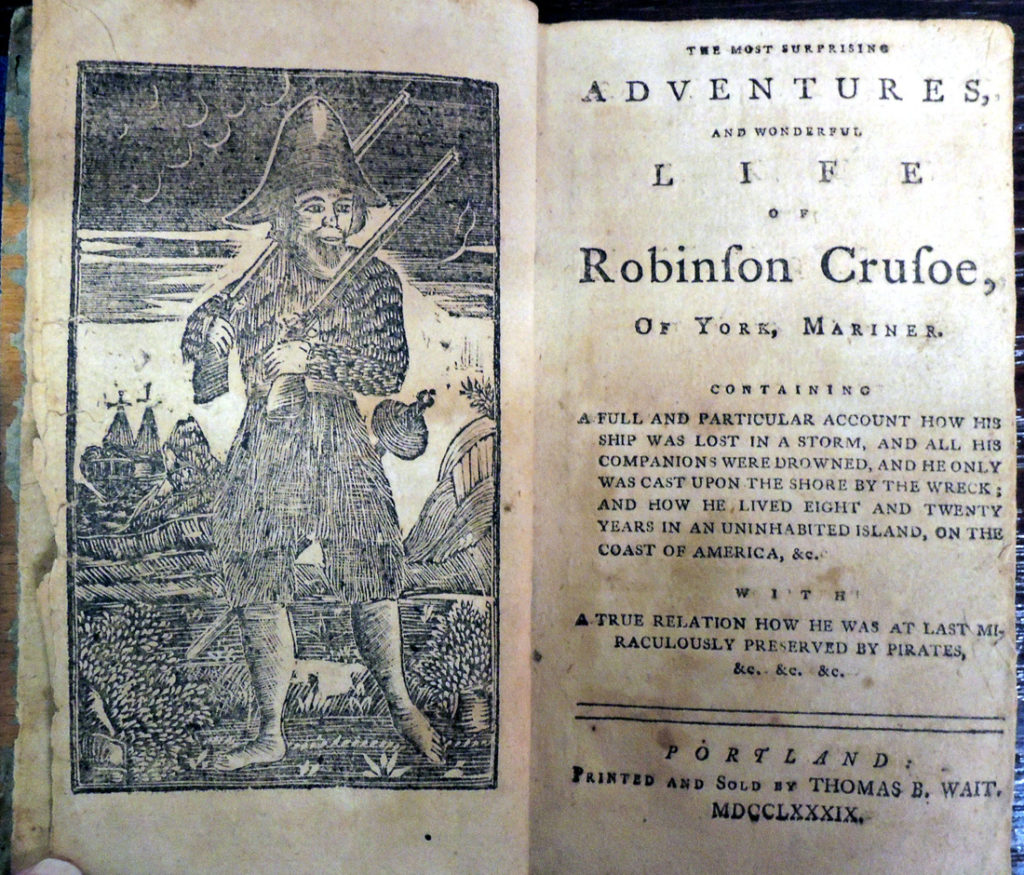 See also: Daniel Defoe (1661?-1731) The Farther Adventures of Robinson Crusoe : being the second and last part of his life, and of the strange surprizing accounts of his travels round three parts of the globe / written by himself (London: Printed for W. Taylor …, 1719). Princeton copies 1-3: First edition, first issue; copies 4-5: first edition, second issue. Rare Books (Ex) PR3404 .xF37 1719
'Twas in this ship, which fail'd from Hull,
That Crusoe did embark;
Which did him vex, and much perplex,
And broke his parents heart.