Next week brings the opening of TypeCon 2017, the annual conference of the Society of Typographic Aficionados (SOTA), an international organization dedicated to the promotion, study, and support of typography and related arts.
Each year, the SOTA Typography Award is presented to an outstanding member of the type community. Recipients have included Hermann Zapf (2003), Ed Benguiat (2004), Matthew Carter (2005), Adrian Frutiger (2006), David Berlow (2007), Gerrit Noordzij (2008), Gerard Unger (2009), Doyald Young (2010), Erik Spiekermann (2011), Mike Parker (2012), Zuzana Ličko (2013), Fiona Ross (2014), Robert Slimbach (2015), and Fred Smeijers (2016). This year the award will be presented on Saturday, August 26.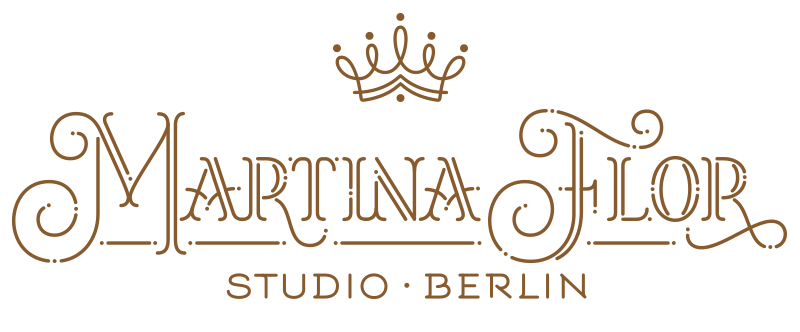 Martina Flor will be this year's keynote speaker. Based in Berlin, Flor runs a leading studio specializing in lettering and custom typography for clients around the globe, including: The Washington Post, Vanity Fair, Harper Collins, and Cosmopolitan, among others.
Here are some of the many talks and events:
Friday, August 25th
8:50 a.m. Bruce Kennett: W. A. Dwiggins, Hermann Püterschein, and the Fictional Society of Calligraphers
9:35 a.m. Tucker McLachlan: Typography Ghost Stories
9:55 a.m. Jennifer McKnight: Victorian Grande Dames and German Engravers: How Type Design Taught a City to Dream
10:35 a.m. Peter Bella & Caleb Fairres: Making the Machine Human: Embracing Printing Technologies in Crafting a Present-day Moveable Typeface
10:55 a.m. Petra Dočekalová: New Lettering Forms
11:20 a.m. Catherine Leigh Schmidt: Yatra: A Journey in Painted Signs
11:40 a.m. Linh O'Briant: Playing by the Rules—Type & Origami Design Rules
2:00 p.m. Bobby Martin: The Meeting Point of Type, Design, and Brand
2:45 p.m. David Jonathan Ross: EXTRA! EXTRA!
3:05 p.m. Judy Safran-Aasen & Mike LaJoie: Deconstructing the Construction of the Microsoft Emoji Font
3:25 p.m. Scott Boms: Imperfection Machines: Low Res in a High Res World
4:05 p.m. Geri McCormick & James Grieshaber: Dr. Strangefont or: How I Stopped Worrying and Learned to Make Chromatic Type
4:25 p.m. Meaghan Dee: The Slow Death of Handwriting
4:45 p.m. Rachel Elnar: Cultivating Creative Communities
Saturday, August 26th
8:35 a.m. Lucas Czarnecki: An Ethnography of Garbage (Fonts)
8:55 a.m. Hrant Papazian: protoType: The Book (?)
9:15 a.m. Mary Catherine Pflug: Results of the Second Font Purchasing Habits Survey
10:00 a.m. Christopher Rouleau: Brush Lettering Demo
10:25 a.m. Qiu Yin & Ming Wei: Thinking and Practicing Chinese Type Design on Screen
10:45 a.m. Mark Jamra & Neil Patel: Lessons Learned in Designing Type for Africa
11:10 a.m. Richard Kahwagi: Arabic Typography and Popular Culture
11:50 a.m. Masataka Hattori: Fundamentals of Japanese Metrics Editing
1:30 p.m. Geri McCormick & James Grieshaber: Chromatic Wood Type Printing Demo
2:00 p.m. Elizabeth Carey Smith: Type in Couture
2:45 p.m. Ana Monroe: The Typography of Bling
3:05 p.m. Jess Meoni: Liner Notes & Ligatures: A Reflection on Typography in the Age of Vinyl
3:45 p.m. Amelia Hugill-Fontanel: Typographic Realia: Cataloging and Connecting Wood and Metal Resources
4:05 p.m. Spencer Charles & Frances MacLeod: The Left Handed Path: A Twisting Journey Through Left-Handed Lettermaking
Sunday, August 27th
8:35 a.m. Yves Peters: Type With Character(s)—Reclaiming Control Over OpenType Fonts
9:20 a.m. Jason Pamental: Variable Fonts & The Future of Web Design
9:45 a.m. John Roshell: ZAP! POW! BAM! Comic Book Lettering, From Pens to Pixels
10:10 a.m. Radek Sidun: Typefaces for Television
10:30 a.m. David Shields: Muster Hundreds! Towards a People's History of American Wood Type
11:10 a.m. Ina Saltz: The Rise of Typographic Tattoos
11:30 a.m. Douglas Wilson: A Multimedia Extravaganza Through the World of Printing Films
11:55 a.m. Jason Campbell: Mojo's Workin': Blues Typography & Album Art
12:15 p.m. James Walker: Type Hike: A Typographic Exploration of America's National Parks