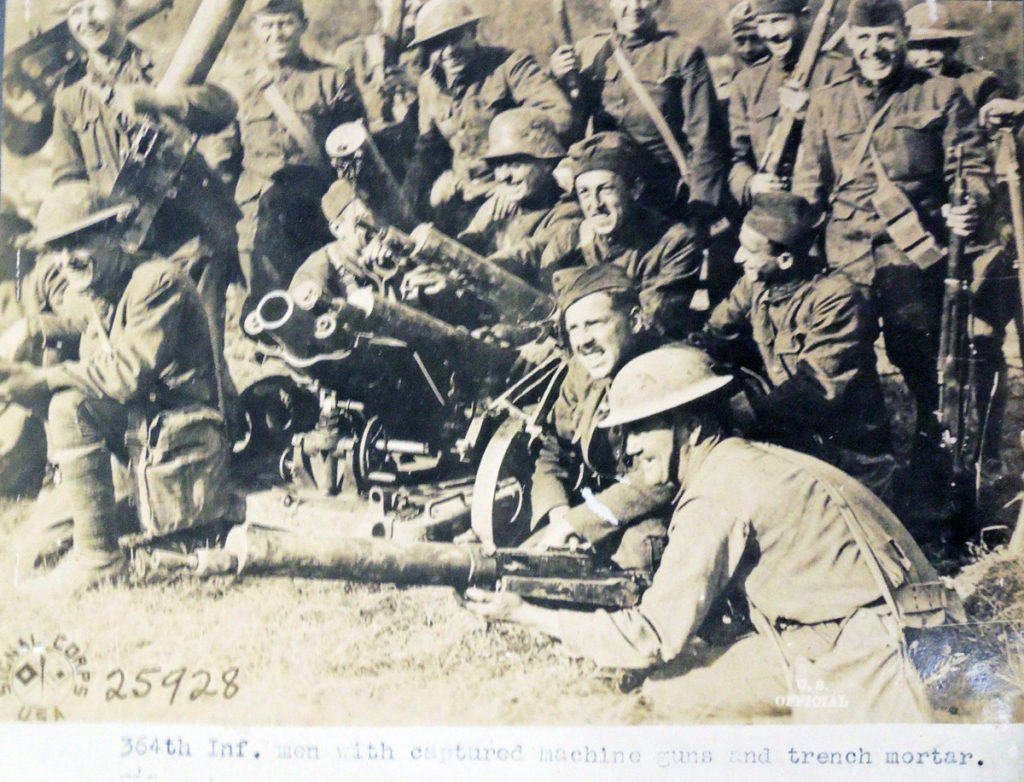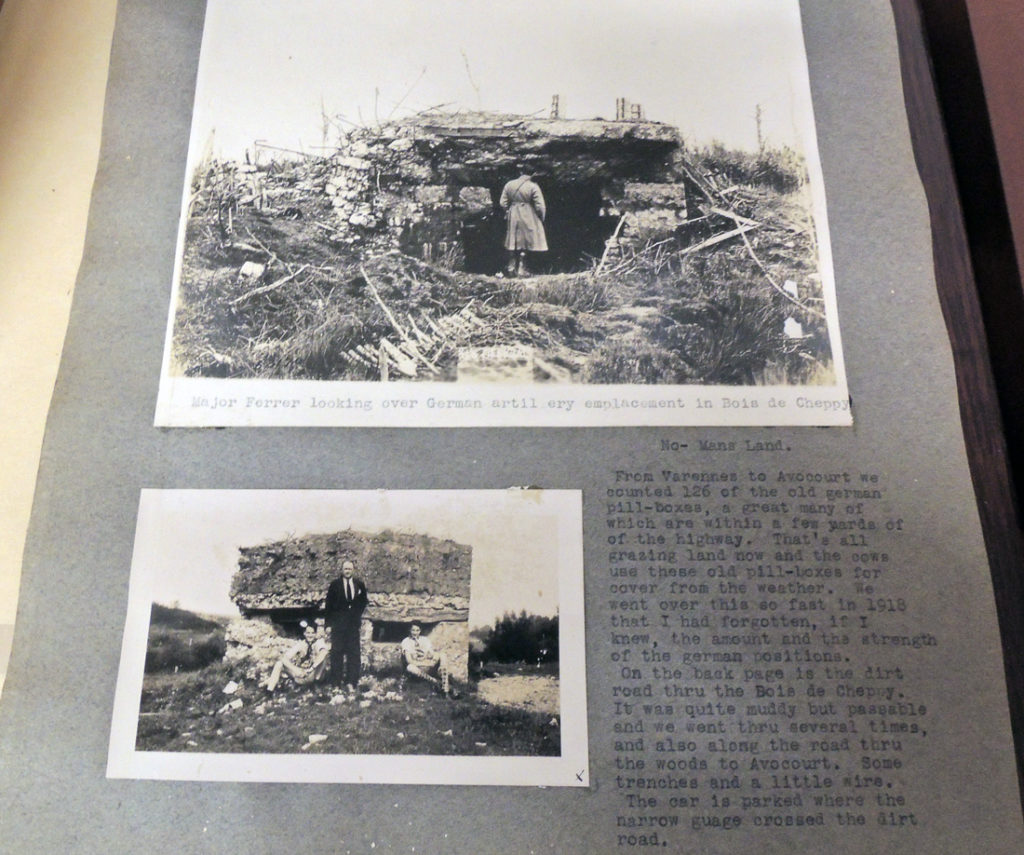 World War I photography album. France, 1918-1936. 137 silver gelatin prints with typed captions. Oblong folio. Graphic Arts Collection GAX 2017- in process.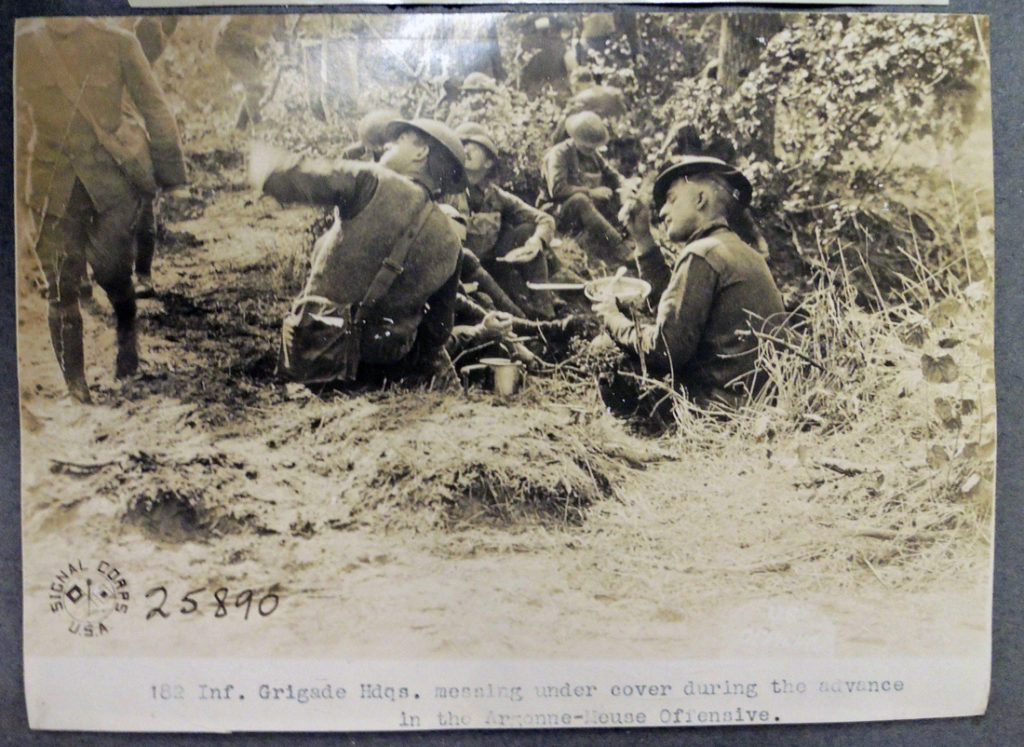 The Graphic Arts Collection recently acquired a photography album with 137 views of World War I battlefields, action, and damages in France, compiled by a soldier in the United States Signal Corps. Described in extended, typed captions, this engaging compilation of contemporary wartime action photographs also includes images from a later tour of the area by a veteran who was there.
Although several prints are stamped with Signal Corp logos, the photographs do not appear to duplicate any in the digital collection of US Army Signal Corps WW1 Photographs created by the US Army Heritage and Education Center in Carlisle, Pennsylvania. Their collection contains some 700 images from photographs taken during the First World War in France, Germany and Luxembourg, which can be searched at the following link.
http://cdm16635.contentdm.oclc.org/cdm/search/collection/p16635coll16!p16635coll22/order/title/page/1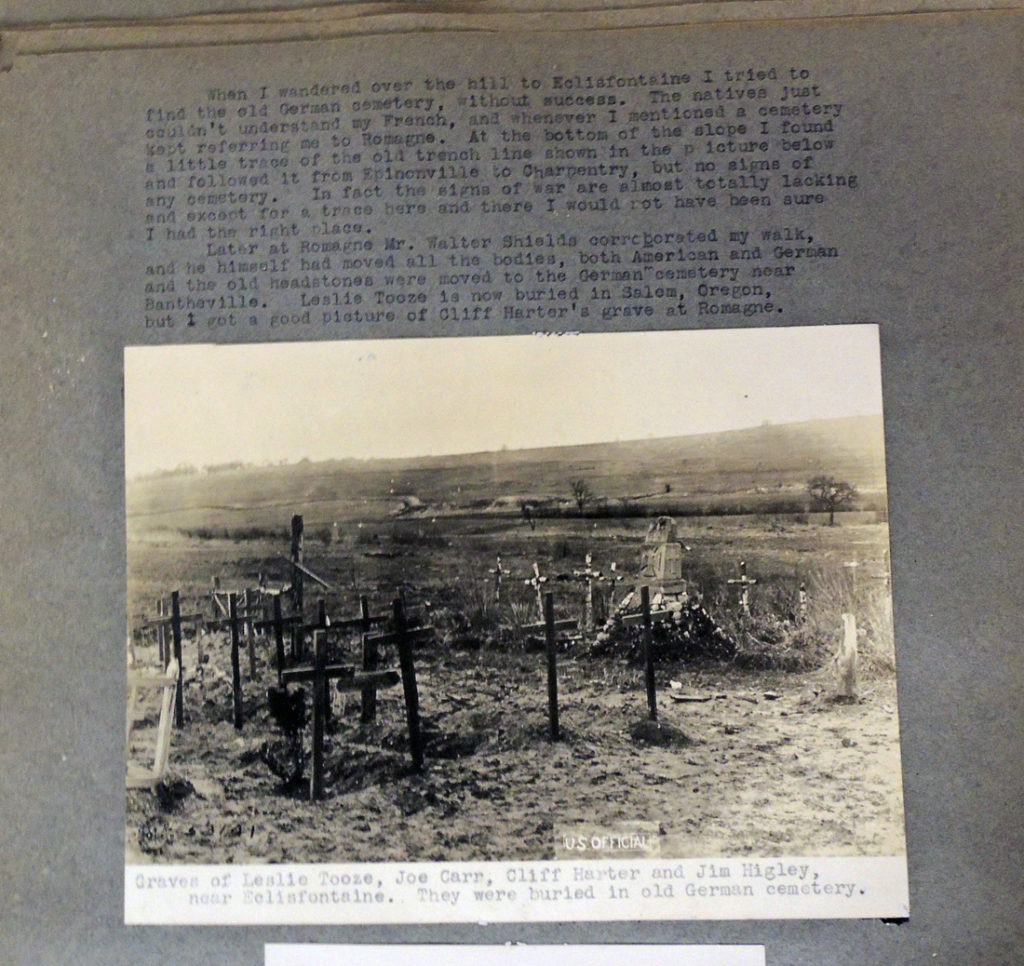 The album holds one photograph that shows a group of soldiers working in a field, captioned, "The worst job of all. Cutting wire under fire before the advance on Very," while another reads, "A view of the Cheppy Road looking north. We advanced up this September 26, 1918. Engineers are here repairing the mine craters." [see last photograph below]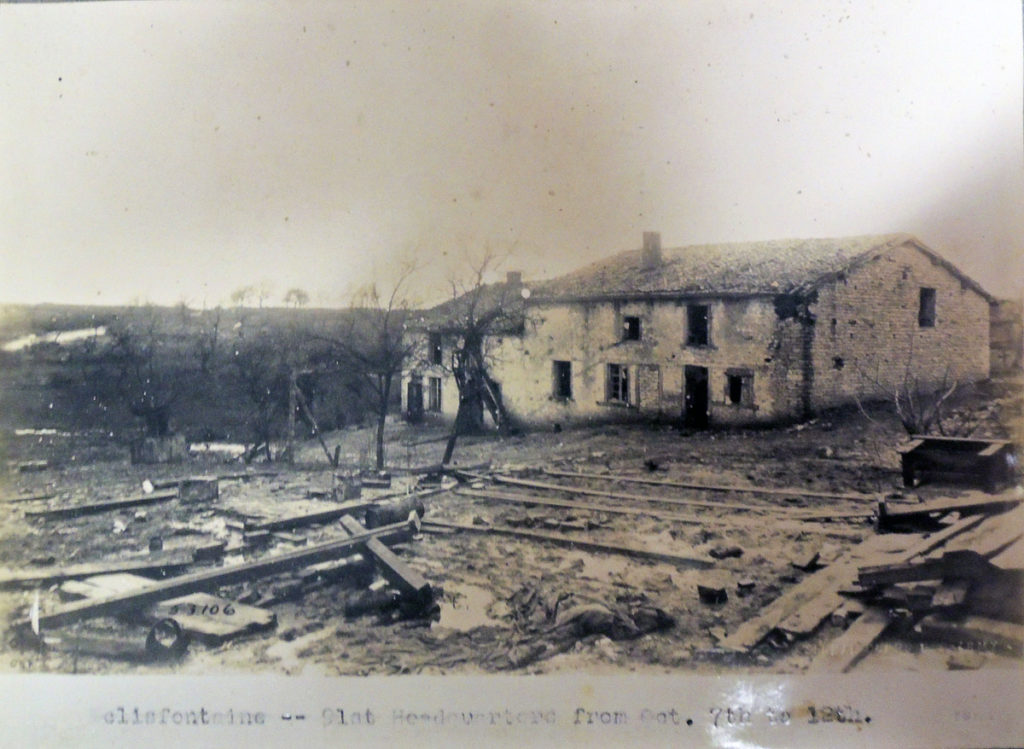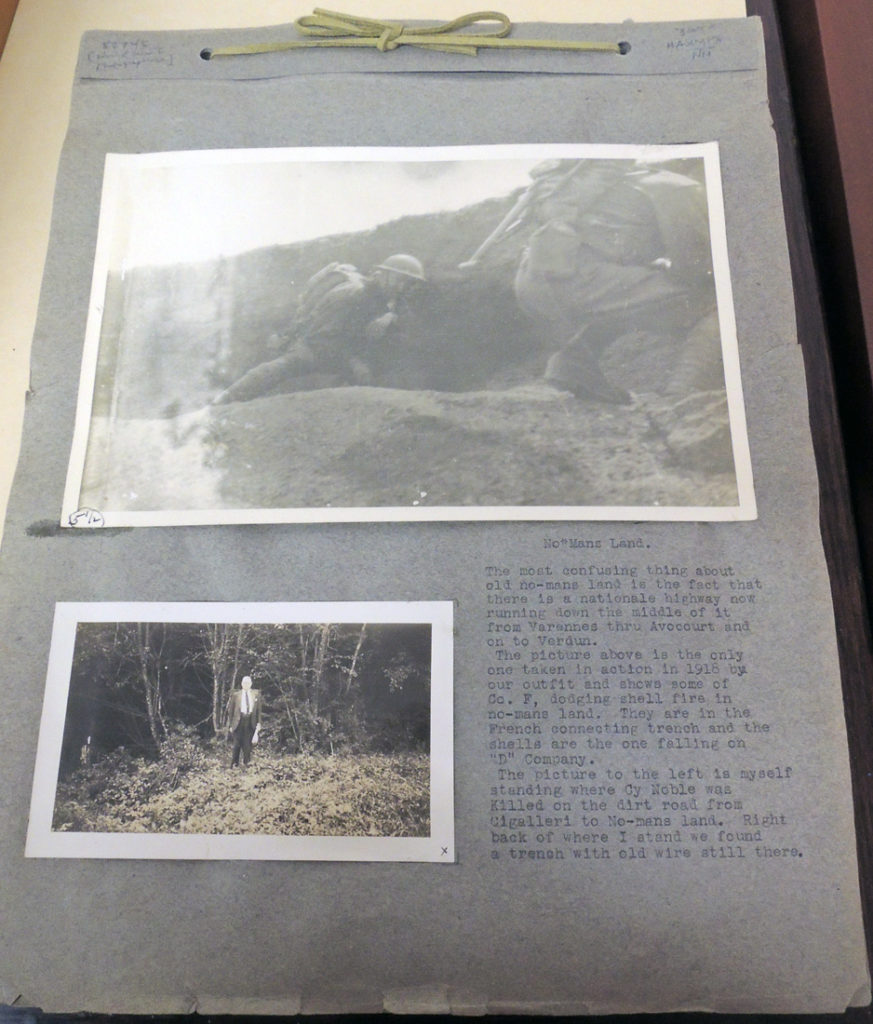 The first page of the album is entitled "No Mans Land," and contains a trench photo of two men and a later picture of a man standing in the woods, with a caption that reads,
"The most confusing thing about old no-mans land is the fact that there is a national highway now running down the middle of it from Varennes thru Avocourt and on to Verdun. The picture above is the only one in action in 1918 by our outfit and shows some of Co. F, dodging shell fire in no-man land…. The picture to the left is myself standing where Cy Noble was killed on the dirt road from Cigalleri to No-mans land."
The middle section of the album continues with photos of the French countryside containing remnants of the war and the cemeteries full of war casualties alongside images of the areas taken during the war. The final section contains images of World War I artillery and aviation, as well as several aerial shots of French cities, much of which relates to the Meuse-Argonne Offensive, fought in the final days of the war before the armistice.