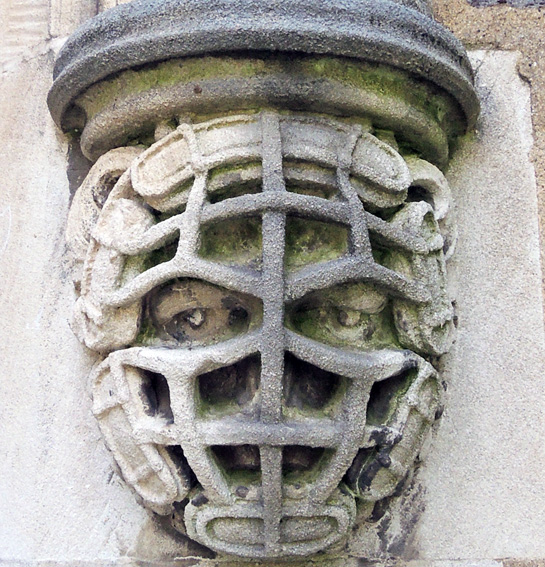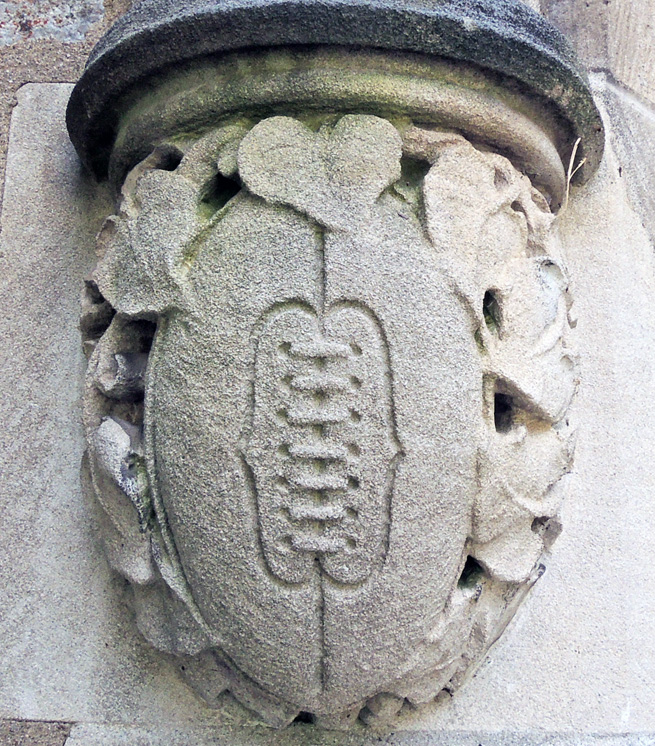 The Class of 1904-Howard Henry Memorial Dormitory (first occupied in 1923) was designed by M B. Medary, Jr. as an upper-class dorm honoring Howard Houston Henry (1882-1919), Samuel Franklin Pogue, and John Baird Atwood, members of the class of 1904, who died during World War I.
While at Princeton, Henry played football for the Tigers and was selected as an All-American halfback in 1903. To each side of the Henry Hall front door are memorials to Henry's athletic achievements [above].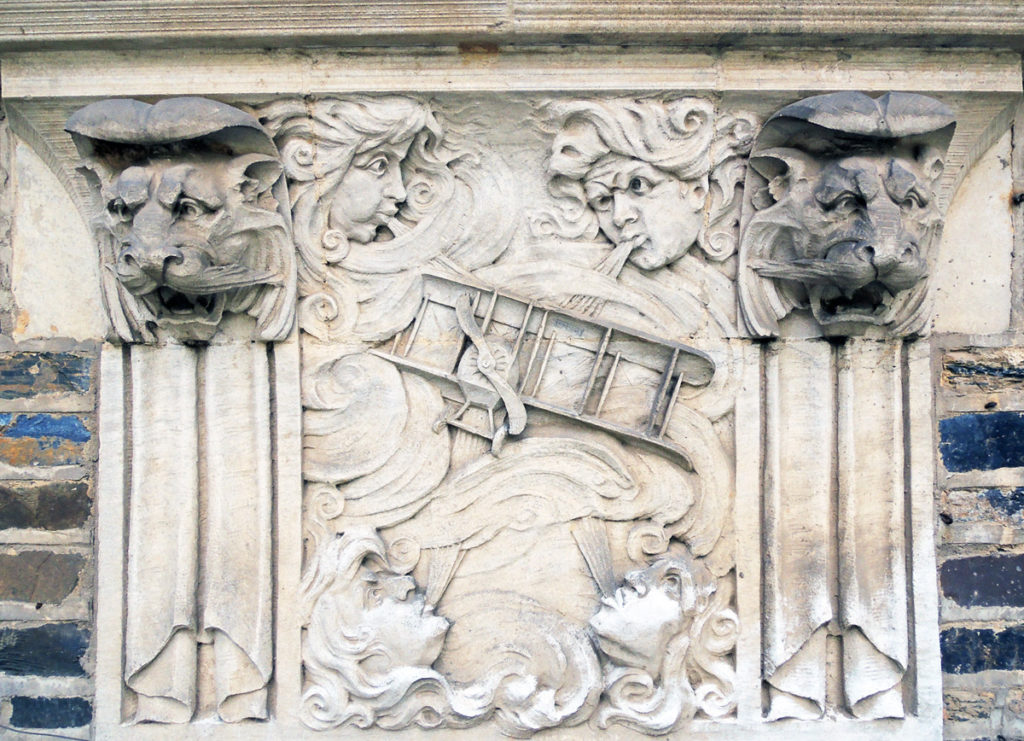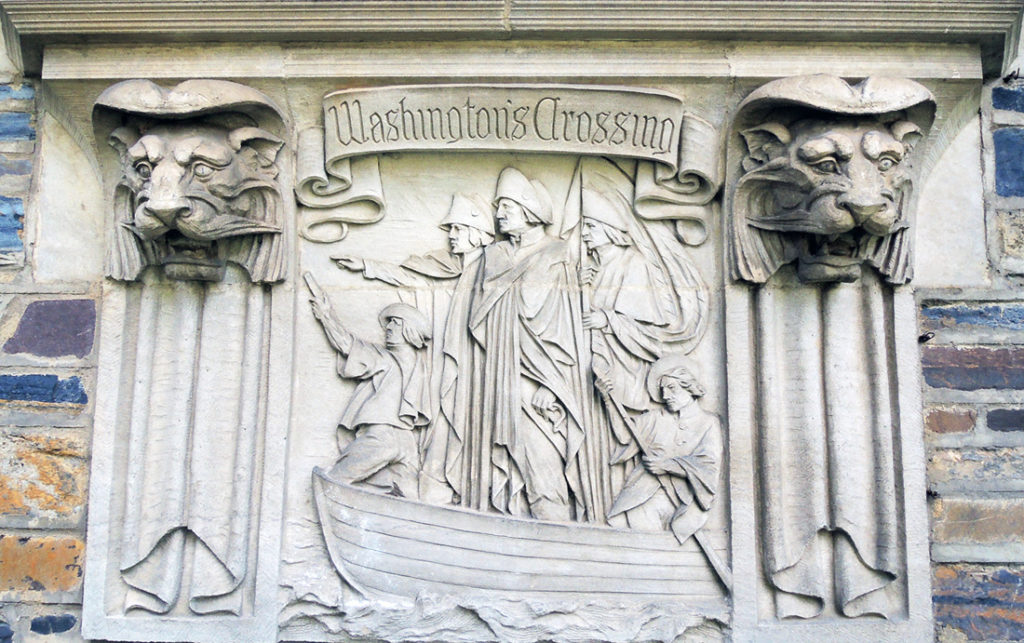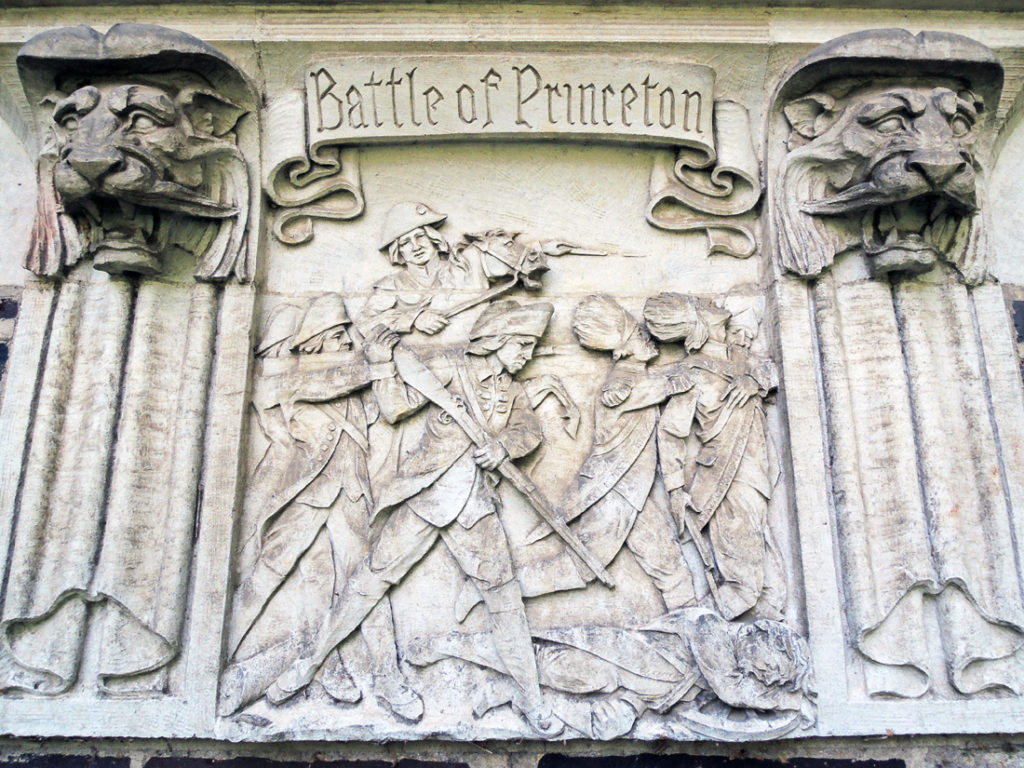 Under the windows are reliefs with familiar revolutionary war scenes of George Washington crossing the Delaware and the Battle of Princeton. Around the corner on Foulke Hall (first occupied in 1921) is a similar relief celebrating aviation.
The March 11, 1955, Alumni Weekly clarifies it further:
The stone carvings which decorate virtually every building on the Princeton campus are a source of wonder to us, especially as they are so little known or observed. This one is at eye level on the east façade of Foulke Hall. The significance of the airplane is the Walter L. Foulke '05, in whose name the dormitory was given by his family and classmates, was a pioneer aviator. Among his more colorful exploits was his leadership of a party of aviators who flew from Long Island to the Yale-Princeton football game of 1915-16. Foulke died in service in World War I, not as an aviator, but as the fatal victim of pneumonia. …
Above each building's plaques are statues of St. George and St. Michael by A. Sterling Calder,  flanked by swords overlaid with open books. For more information, take the gargoyles tour: http://m.princeton.edu/tours/tourstop?code=GARGOYLES&ordinal=14