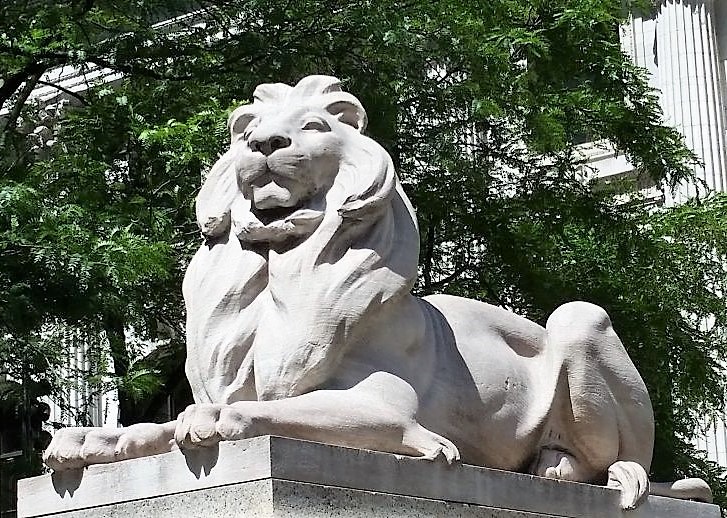 Beginning this week, Frederick Wiseman's newest documentary Ex Libris: The New York Public Library will be screened in New York City. If you can't get to the city in person, NYPL will host the filmmaker at 7:05 p.m. on Thursday, September 14, 2017, along with Errol Morris, as part of their "LIVE From The NYPL" series.
You can find it at https://livestream.com/nypl/events/7643977. They promise conversation along with segments of the film and the series is usually archived, so it can also be watched at a later date.
Advertised as "behind the scenes of one of the world's greatest institutions of learning, capturing the vast programmatic scope of NYC's library system. The NYPL is blessed with uniformly passionate staff and deeply devoted, appreciative bibliophiles and beneficiaries across its 92 branches. The film reveals a venerable place of welcome, cultural exchange, and intellectual creativity."
We might see Anthony W. Marx, President of The New York Public Library. Marx has a B.A. from Yale; an M.P.A. from the Woodrow Wilson School at Princeton University; and a Ph.D., also from Princeton.
Here is an earlier video history.

To see an elephant folio of the early [Floor plans of the New York Public Library], try: RECAP HG2613.N494 W5554 1929e
Frank Weitenkampf (1866-1962), Chiaroscuro prints (New York, 1916). "List of chiaroscuro prints in the Library's Print Room": p. 6-7. Graphic Arts: Reference Collection (GARF) NE1048 .W4