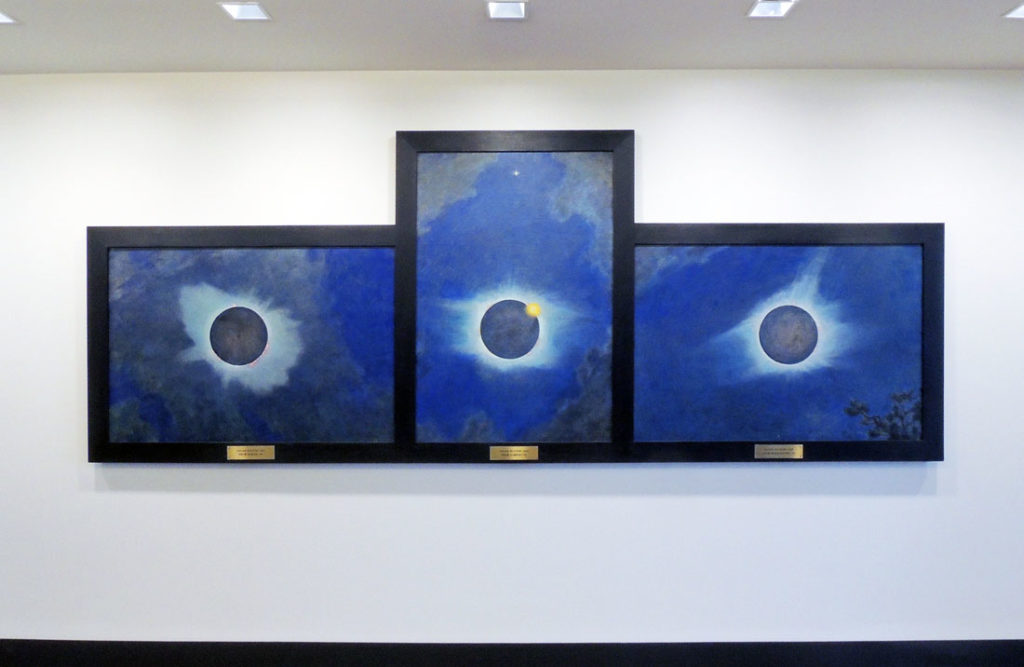 http://artmuseum.princeton.edu/art/exhibitions/3044
After a weekend of record attendance, the exhibition Transient Effects: The Solar Eclipses and Celestial Landscapes of Howard Russell Butler, closed at the Princeton University Art Museum and Butler's triptych Solar Eclipse, Lompoc 1923, returned to Firestone Library where it has been on view in the 3rd floor study room.
As the curator notes, "On Aug 21, 2017 the first solar eclipse of this century [was] visible in the U.S. The solar eclipse has always been a source of mystery and fascination, serving at some times as a foreboding omen and at others as a key means of understanding the scientific concept of general relativity. In 1918, Howard Russell Butler (1856–1934)—a portrait and landscape artist and graduate of Princeton University's first school of science—painted a new kind of portrait, of a very unusual sitter: the total solar eclipse. With remarkable accuracy, he captured those rare seconds when the moon disappears into darkness—crowned by the flames of the sun, whose brilliant colors had eluded photography."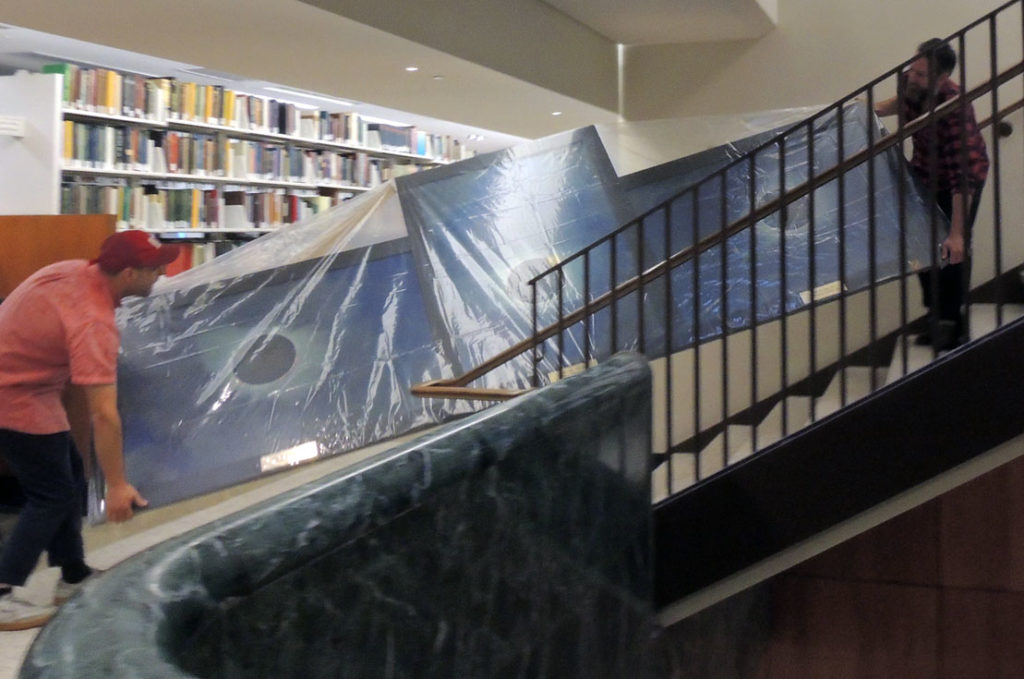 Undaunted by the rainstorm today in Princeton or the small size of our elevators, the art handlers managed to get the oil painting upstairs and back on the wall. Thanks to everyone for making this happen so quickly.
For more information, see the exhibition website: http://artmuseum.princeton.edu/transient-effects/painter-sun/eclipse-paintings-howard-russell-butler